LSC Week 2 Preview
September 7th, 2023 6:00pm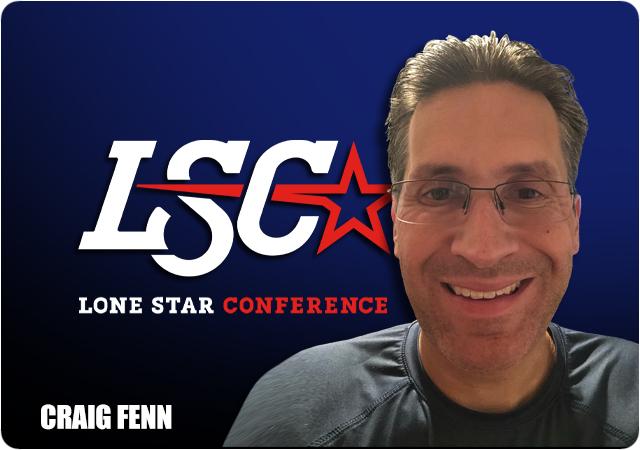 LSC Week 1 Recap and Week 2 Preview
Week 1 Recap
Three of the LSC's four new head coaches won their debut games in Week 1. West Texas A&M's Josh Lynn was the lone new head coach not to win, as his Buffaloes struggled to sustain and finish drives at Western Colorado. Angelo State did what Angelo State does and won on the road at GSC opponent West Alabama. Texas A&M-Kingsville used defense and special teams to win at Colorado Mesa and Western New Mexico rode Devin Larsen's arm to a comeback win over Sul Ross State.
The LSC went 2-2 against the RMAC in Week 1, with TAMUK and Eastern New Mexico winning and WTAMU and Midwestern State losing.
Now, about last week:
Angelo State wins at West Alabama 38-14
There were many different names wearing blue and gold, but this game was just about like any other ASU game the past two seasons. Keep it close early, and then grind the opposition into dust into the second half. The Tigers used a strong defensive effort to hold onto a 14-10 halftime lead, but the second half was all Rams. Touchdown passes of 34 and 71 yards from transfer quarterback Gerald Gardner (196 yards, 2 touchdowns, 2 interceptions) and a 77-yard touchdown run by Brayden Wilcox in the third quarter put ASU up for good. The ASU defense forced 5 turnovers and allowed just 196 total yards (ASU outgained UWA 482-196) and the Rams scored the final 31 points in the game.
Angelo State improves to 1-0 and West Alabama falls to 0-1.
Central Washington loses at Weber State 35-10
CWU was bringing the pain early in this one, with a hard-hitting defense keeping them close in the first half (the halftime score was 14-10 Weber State) despite an offense that seemed to be throwing darts at a dartboard to see what works. CWU tried three quarterbacks (JJ Lemming led CWU quarterbacks with 90 yards passing) in different offensive packages to try to keep the WSU defense off-balance. CWU's luck would run out in the third quarter when Kylan Weisser (116 yards passing and a touchdown) connected with Hayden Meacham for 25 yards on a fourth-and-1 play. WSU would finish that drive with the first of three touchdowns in the third quarter to give them the final 35-10 margin of victory. WSU only gained 306 yards of offense to CWU's 276, but WSU's big plays were the difference in this one.
Weber State improves to 1-0 and Central Washington falls to 0-1.
Western Oregon loses at South Dakota State 45-7
A relentless attack by the top-ranked team in FCS put WOU away early. After the Jackrabbits got out to a 42-0 halftime lead on 4 offensive touchdowns and 2 interception returns for touchdowns, they took the foot off the gas and the two teams played about even in the second half with the Wolves never threatening. SDSU outgained WOU 403-209 and Gannon Winker had arguably his worst game as WOU quarterback, completing 12 of 23 passes for 67 yards and 3 interceptions. Jordan McCarty (37 rushing yards to lead WOU) scored the Wolves' only points on a 9-yard touchdown run with 3:47 left in the game. Not going to delve too much into the ugly numbers on WOU's end – just consider the opponent and leave it at that.
South Dakota State improves to 1-0 and Western Oregon falls to 0-1.
Eastern New Mexico wins at home over New Mexico Highlands 28-26
In the first game of the New Mexico Three-Way Dance, ENMU jumped out to a 21-0 halftime lead on three touchdown runs and then nearly lot all of it at the end, having to stop a two-point conversion with 1:02 left to win 28-26. Mario Sanchez scored three rushing touchdowns on 77 yards rushing in his debut as the Greyhounds' running quarterback (he only attempted 5 passes in the game). ENMU won despite losing the turnover battle 4-2, with three of those turnovers (all fumbles) converted to Highlands touchdowns and bolstering the Cowboys' comeback efforts.
Eastern New Mexico improves to 1-0 and New Mexico Highlands falls to 0-1.
Midwestern State loses at CSU-Pueblo 37-8
This year's edition of MSU-CSUP went in many ways like last year's – The ThunderWolves got out big early and the Mustangs were left scrambling to try and catch up. MSU was in danger of getting shut out until a 21-yard touchdown run by Devin Cross with 10 minutes left in the game ended the shutout. MSU managed 174 yards rushing, led by Jalen March's 87 yards, but their two quarterbacks combined to go 10 for 27 for 109 yards and two interceptions. The Mustangs didn't have a drive of over 38 yards until the fourth quarter and committed six turnovers. That won't win you much of anything.
CSU-Pueblo improves to 1-0 and Midwestern State falls to 0-1.
Texas A&M-Kingsville wins at Colorado Mesa 30-10
Texas A&M-Kingsville didn't manage an offensive touchdown until Christian Anderson scored on a 4-yard run with 4:18 left in the game. The Javelinas' offense was even in points with Mesa 10-10 as the TAMUK defense and special teams were ahead of the offense on this day. Down 10-3, the Javelinas scored touchdowns on an Amos Coleman kickoff return, a Blake Jacque punt block, and a Caden Ochoa pick-six to take a lead they would not give up. TAMUK gave up 202 yards of offense (but only gained 288 yards) and gave up just 28 on the ground. Kannon Williams (13 of 16 passes for 124 yards) had a solid game in relief of Jacob Cavazos, and CJ Sims lead the Javelinas with 76 rushing yards.
Texas A&M-Kingsville improves to 1-0 and Colorado Mesa falls to 0-1.
Texas-Permian Basin win at home over Texas College 96-0
Hate to be the one who had $50 on UTPB minus-97! The Falcons completely dominated the Steers from minute one and kept dominating even after the teams agreed to a shorter game time in the fourth quarter. UTPB outgained TC 572-2 (yep, 2!) and scored 14 touchdowns. Forum user "MeanMachineOffense" did the math and TC gained an average of 1.24 inches per play. Ouch. The UTPB defense forced 4 turnovers (3 interceptions and 1 fumble) and returned two of the interceptions for touchdowns. On top of all that, it came out later that Texas College had to play the game without 25 of their players, including 12 starters, due to compliance issues (thanks to forum user "ASUPops" for that information). Can't really make much of an assessment of UTPB from this one. A fairer evaluation of the Falcons will come next week when they face a more legitimate opponent in Western Colorado.
Texas-Permian Basin improves to 1-0 and Texas College falls to 0-1.
https://www.texasfootball.com/article/2023/09/06/what-happened-for-utpb-to-beat-texas-college-96-0?ref=article_preview_title
Western Colorado wins at home over West Texas A&M 28-6
Western Colorado wins the first leg of its LSC revenge tour, pulling away from WT in the fourth quarter to win. The WT defense kept the Buffaloes in the game, but the offense couldn't help them out and eventually WCU broke it open with a 64-yard pass completion from Drew Nash to Victory David on third-and-11 that got the Mountaineers to the Buffaloes' 3-yard line, where Braeden Hogan score the back-breaking touchdown on the next play. In a game where the defenses were ahead of the offenses (WCU outgained WTAMU 324 to 239 yards), it was WTAMU mistakes that doomed them. Two turnovers on downs in WCU territory, two missed field goals, and two interceptions, with both interceptions converted to WCU touchdowns, are a sign that the WTAMU offense still is in need of work.
Western Colorado improves to 1-0 and West Texas A&M falls to 0-1.
Western New Mexico wins at home over Sul Ross State 42-28
If Devin Larsen isn't on the WNMU roster, I might be writing about how a Division 3 school just beat WNMU. Down 21-7 and 28-14 behind an inspired performance by SRSU quarterback Andrew Martinez (332 yards, 4 touchdowns, and 2 interceptions), Larsen (396 yards, 6 touchdowns, and 1 interception) brought WNMU all the way back with touchdown passes of 38, 33, 5, and 78 yards to end the game. Anthony Flores, Jeremiah Hartfield, and Charles Byers each caught two touchdown passes.
Western New Mexico improves to 1-0 and Sul Ross State falls to 0-1.
LSC Week 1 Standings
| School | LSC | Overall |
| --- | --- | --- |
| Angelo State | 0-0 | 1-0 |
| Eastern New Mexico | 0-0 | 1-0 |
| Texas A&M-Kingsville | 0-0 | 1-0 |
| UT Permian Basin | 0-0 | 1-0 |
| Western New Mexico | 0-0 | 1-0 |
| Central Washington | 0-0 | 0-1 |
| Midwestern State | 0-0 | 0-1 |
| West Texas A&M | 0-0 | 0-1 |
| Western Oregon | 0-0 | 0-1 |
New Mexico Three-Way Dance Standings
| School | Record |
| --- | --- |
| Eastern New Mexico | 1-0 |
| Western New Mexico | 0-0 |
| New Mexico Highlands | 0-1 |
Week 2 Preview
Four more games between the LSC and the RMAC this week, topped by the clash of Super Region 4 titans in San Angelo, where the Rams face the Orediggers for the fourth time in the last two-plus seasons. Also of note are two LSC-GSC clashes, particularly nationally-ranked West Georgia traveling to Kingsville to face the Javelinas. We also have three repeat opponents, with Sul Ross State, Western Colorado, and New Mexico Highlands on the schedule again. Finally, we have West Texas A&M still looking for Josh Lynn's first win as head coach and the two Pacific Northwest LSC members facing non-Division 2 opponents for the second straight week.
All games are on Saturday, September 9. All game times are in the Central time zone.
Eastern New Mexico at Sul Ross State (Division 3 – American Southwest Conference, 0-1), 12:00 PM
Series History: Sul Ross State leads 13-10-1
Last meeting: 2013 (Eastern New Mexico won 55-24)
Interesting – it isn't every day that you see a lower-division school hosting an upper-division school, but here we have Eastern New Mexico heading to Alpine to face Sul Ross State in week 2 of the Lobos' LSC preview tour. Even more interesting is that SRSU leads the all-time series with ENMU and SRSU had a legitimate shot at beating Western New Mexico last week before Devin Larsen took over in the second half.
Sul Ross State has held their own the last two seasons against LSC opponents. I think that trend continues, but I still don't think they will win. I think this is closer than expected, especially if ENMU puts the ball on the ground late like they did last week. Eastern New Mexico by 10 points, but it might be a tough one.
Texas-Permian Basin at Western Colorado (RMAC, 1-0), 2:00 PM
Series History: Texas-Permian Basin leads 1-0
Last meeting: 2022 (Texas-Permian Basin won 34-31)
LSC versus RMAC – Part 5.
Western Colorado LSC Revenge Tour – Week 2.
Western Colorado pulled away from West Texas A&M to gain revenge from last year's loss to the Buffaloes. This week it's back to the WCU soccer field we go for another attempt at revenge, this time against a UTPB team that beat WCU in overtime last season.
Even though UTPB already had one game, we still don't know much more about the Falcons this week other they performed quite well against a lower-level and depleted opponent. The WCU defense will be key to this game like it was against West Texas A&M. If this game is as close as I think it will be, I'm not sure UTPB really has everything in place just yet to win. They could very well prove me wrong, but I'm going with the home team in this one. Western Colorado by 3 to 6 points.
Lincoln University, California (Unaffiliated, 0-2) at Western Oregon, 3:05 PM
Series History: Western Oregon leads 2-0
Last meeting: 2022 (Western Oregon won 42-10)
Unfortunately, the LU website doesn't have much information about their team outside of a remedial roster, so I'll use their week 1 game (well, it's actually their second game) against Adams State as a rough guide. TJ Goodwin was their starting quarterback (128 yards, 2 touchdowns, and 1 interception) and Otis Weah their top rusher (139 yards), and Teriq Phillips their top receiver (52 yards on 5 catches). On defense, LU was led by Marquise Lawson, who had 10 tackles and a sack. LU does have a former Ohio State recruit in defensive back Amir Riep, who is on the LU roster after being dismissed from OSU for legal reasons. WOU is the second of three Division 2 schools this road-game-only squad will play in 2023, and their scores are getting somewhat closer over the past season-plus. Of course, they're still losing and losing a lot, but it does seem like they're now approaching the level Simon Fraser was at when we last saw them. So, that's how I'm calling this game. Western Oregon by at least 24 points.
#2 Colorado School of Mines (RMAC, 1-0) at #6 Angelo State, 6:00 PM
Series History: Colorado Mines leads 2-1
Last meeting: 2022 (Colorado Mines won 42-24 in the Super Region 4 final)
LSC versus RMAC – Part 6.
"You Are Looking Live"…at San Angelo, Texas! The National Game of the Week is the fourth showdown between Angelo State and Colorado Mines in the past two-plus seasons. Angelo State has won the regular-season matchup and Colorado Mines the two playoff matchups.
Colorado Mines is riding high after beating Grand Valley State 31-28 last week. As big a win against a team like Grand Valley State is, Mines did lose all of a 28-7 lead in 10 minutes' time and salvaged a victory with a last-second drive by John Matocha and an acrobatic catch by Flynn Schiele to get the Orediggers in position for the game-winning field goal. While this could conceivably be a product of playing top-5 GVSU, Mines also had a similar lapse in the 2021 playoff game against ASU, holding on to win 34-26 after having a 34-17 lead with 4:31 left. ASU's win over West Alabama showed that the Rams can still slow down an opponent and they have some real depth on offense too. I trust the ASU defense more than Mines', and I don't believe that Mines has "solved" the ASU defense in winning going away in last year's playoffs. I think the game will be more like the 2022 regular-season matchup – back-and-forth, edge-of-your-seat stuff. Angelo State wins by a field goal.
Adams State (RMAC, 1-0) at West Texas A&M, 7:00 PM
Series History: West Texas A&M leads 7-1
Last meeting: 2022 (West Texas A&M won 34-19)
LSC versus RMAC – Part 7.
Adams State defeated Lincoln (Cal.) last week 35-16 in what was a 21-16 game with 8 minutes left until Adams State took over late. The Grizzlies gained 200 yards rushing but gave up 219 yards to Lincoln. Connor Underhill and Marckell Grayson combined for 233 yards passing. WTAMU struggled against a defensive-minded Western Colorado team and put their defense (who performed well despite the score) behind the proverbial 8-Ball with far too many offensive mistakes to win. The Buffaloes' offense (especially their ground game) should have an easier time against a less-skilled defense and the Buffaloes' defense should be able to keep limit the Grizzlies' scoring chances. Kyle Brown (or whoever else starts at quarterback) should be able to gain some confidence as well. Guessing the Buffaloes will find the end zone this week too.
West Texas A&M by 10 to 13 points.
Mississippi College (Gulf South Conference, 1-0) at Midwestern State, 7:00 PM
Series History: First meeting
Mississippi College had a close call against second-ranked NAIA opponent Keiser, coming back to win 17-14. MSU struggled mightily in losing to RMAC opponent CSU-Pueblo. Neither MSU nor MC threw the ball particularly well, and MC only threw for 18 yards in their win. Most of that is by design, as the Choctaws have traditionally been a run-heavy team that runs the triple option. MSU's offensive strength is on the ground as well, especially considering the Mustangs' two quarterbacks who faced CSUP threw for just 65 and 44 yards and were intercepted twice. Expect a lot of "three yards and a cloud of dust" in Wichita Falls this week and a low-scoring affair. MSU's kicker Ritse Vaes might be the difference in this one. Midwestern State by 3 to 6 points.
Western New Mexico at New Mexico Highlands (RMAC, 0-1), 7:00 PM
Series History: New Mexico Highlands leads 34-32-3
Last meeting: 2021 (New Mexico Highlands won 31-28)
LSC versus RMAC – Part 8.
Game two of the New Mexico Three-Way Dance has WNMU looking to get out ahead unlike last week, and Highlands wants to finish what they couldn't finish last week against ENMU. The Cowboys' offense was led by quarterback Jonathan Jerry, who had a combined 126 yards of offense (but just 66 passing yards). If that trend continues, this will be a run-versus-pass game. These two teams seem evenly-matched to me with neither defense standing out. This game can go either way if one team's defense stumbles (WNMU's defense, I'm looking at you), but I'll take my chances with Devin Larsen again. I think it's another close one for both teams, but WNMU hits on a couple long passes and wins it late. Western New Mexico wins by 7 points.
#18 West Georgia (Gulf South Conference, 1-0) at Texas A&M-Kingsville, 7:00 PM
Series History: First meeting
West Georgia defeated 2022 playoff team Limestone 21-19 in Week 1. A missed extra point and two-point play were the difference in the UWG win. The Wolves were outgained by nearly 100 yards (488-391), but they showed offensive balance led by 228 rushing yards. Wesly Kennedy and Rajaez Mosley combined for 243 rushing yards and all three UWG touchdowns. Quarterback Ben Whitlock complimented the running game with 163 yards in the air. Linebackers Xavier Robinson and Keondre Williams led the defense with 11 and 8 tackles each.
TAMUK's defense is well ahead of the offense, and unless they are expecting the defense to keep scoring two or three touchdowns every game, this isn't a recipe for sustained success. The Javelinas need the offense to contribute more, especially the passing game. If that happens, they can come away with the win. However, West Georgia stands as the more complete team going into this game. West Georgia by 7 points.
Montana Tech (#16 NAIA – Frontier Conference, 0-1) at Central Washington, 8:00 PM
Series History: First meeting
Montana Tech is ranked #16 in the NAIA preseason poll and narrowly lost to #15 Carroll last week by a 21-19 score. The Orediggers (so how many teams are called Orediggers anyway?) fell behind 14-0 and never could make it all the way back despite outgaining Carroll 370-317. Montana State transfer Blake Thelen threw for 255 yards and a touchdown on 15 of 25 passes. Blake Counts led all rushers with 95 yards and a touchdown while averaging 6 yards a carry. Wide receiver Wyatt Alexander caught 6 balls for 136 yards and a touchdown. CWU stayed with FCS #10 Weber State for a half behind their defense, but their offesne couldn't keep up and CWU lost 35-10.
Montana Tech is a good football team, but ultimately they're a level below CWU. Maybe if it was Keiser, who nearly beat Mississippi College last week and held their own with Valdosta State last season, we could have more of a discussion, but I think this goes CWU's way after a close first half. The Wildcats get to work out some of their offensive issues in this one. Central Washington by 17 points.