LSC Week 2 Recap and Week 3 Preview
September 14th, 2023 4:00am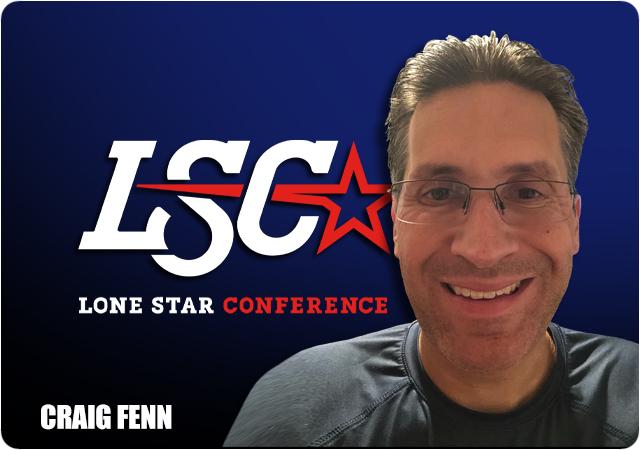 Week 2 Recap
Here are the main themes coming from Week 2:
1. Orediggers 2, LSC 0
There are two colleges in all college sports who have the nickname of "Orediggers".LSC members played both of them this past week, and the LSC lost both games.
2. LSC down to two undefeated teams
Texas A&M-Kingsville and Eastern New Mexico were the only LSC teams to improve to 2-0.Is either team for real?
3. RMAC 5, LSC 3
After a 3-1 week, the RMAC wins the inter-conference competition with the LSC.
4. LSC 3, GSC 0
The LSC won all three games scheduled against the GSC, with the most impressive win being Texas A&M-Kingsville's 20-17 win over nationally-ranked West Georgia.
5. The New Mexico Three-Way Dance will come down to the Green Chile Bowl
With New Mexico Highlands beating Western New Mexico, the battle for New Mexico supremacy will come down to the season-ending Green Chile Bowl between ENMU and WNMU.
Now, about last week:
Eastern New Mexico wins at Sul Ross State 51-12
Eastern New Mexico wanted to push Sul Ross State around with their running game, and that is exactly what they did. After falling behind 6-0 on an Isaiah Pena 6-yard touchdown reception, the Greyhounds ran, ran, and even threw it a little as they scored the game's next 31 points. After Sul Ross State's second touchdown made it 31-12, the Greyhounds tuned the game into a rout by scoring the last 20 points. EMNU scored on a total of 8 of their 13 drives, including 5 of their first 6 drives. Jonathan Watson led ENMU with 119 yards on 7 carries with a touchdown. Mario Sanchez made the most of his few passing chances, completing 4 of 7 passes for 70 yards and 2 touchdowns. Andrew Martinez led Sull Ross State with 262 yards on 21 of 42 passes, 2 touchdowns, and 3 interceptions. ENMU converted two of those interceptions to touchdowns.
Sul Ross State finishes its LSC Preview Tour with an 0-2 record, with one very competitive game and one not so much. See you next year, Lobos.
Eastern New Mexico improves to 2-0 and Sul Ross State falls to 0-2.
Texas-Permian Basin loses at Western Colorado 35-27
Don't spot your opponent a boatload of points, Part 1.
A back-on-their-heels UTPB defense was beaten by Western Colorado multiple times with big plays and short-field situations caused by UTPB miscues, guiding the Mountaineers out to a 28-6 first-half lead. From there, the Falcons gained confidence and began to mount a comeback behind the arms (and legs) of Kenny Hrncir. UTPB pulled within 28-20 in the third quarter and 35-27 in the fourth, where UTPB had one last chance to tie it with 1:11 left. Hrncir (20 of 52 passes for 294 yards 1 touchdown, and 1 interception; 12 rushes for 102 yards) moved the ball from the UTPB 11-yard line to the WCU 9, where a fourth-and-1 pass intended for Calvin Littles (2 receptions for 43 yards) was broken up by Tony Cass to salvage the Mountaineers' win.
This is one game where the statistics didn't indicate the result. UTPB outgained WCU 472 to 175 yards and held the ball for 35 minutes, but those early big plays and short-field opportunities put UTPB in a hole they couldn't dig out of. Western Colorado completes its 2023 LSC Revenge Tour with wins over both West Texas A&M and UTPB, avenging both losses from 2022.
Western Colorado improves to 2-0 and Texas-Permian Basin falls to 1-1.
Western Oregon wins at home against Lincoln University (California) 29-14
Here's another one where the statistics can fool you; this game was well in Western Oregon's hands the whole time. The Wolves scored their first two touchdowns off Lincoln turnovers and got out to a 23-0 lead by halftime. Two Charlie Shulkin field goals in the third quarter extended the WOU lead to 29-0 before Lincoln put together touchdown drives of 72 and 73 yards to round out the scoring. Gannon Winker (13 of 19 passes for 232 yards and two touchdowns) spread the ball around, with eight Wolves catching passes. Dominique Loggins led WOU with 63 yards on the ground. TJ Goodwin led Lincoln with 239 passing yards on 21 of 34 passes with 2 touchdowns and an interception.
Western Oregon improves to 1-1 and Lincoln University falls to 0-3.
Colorado School of Mines wins at Angelo State 31-21
So many Angelo State games the past two seasons have followed a certain pattern: The Rams wear down their opponents over the first two or three quarters and ultimately take over the game late and win. However, this time it was Colorado Mines who took over in the second half behind Harlon Hill winner John Matocha. Mines took their first lead of the game at the start of the fourth quarter on a touchdown run by Landon Walker. Angelo State took the lead back on a 46-yard touchdown pass from Gerald Gardner to Zorhan Rideaux two minutes later, but it was all Mines from that point on. 20 seconds later, Matocha hit an 84-yard home run pass to Max McLeod to give Mines the lead for good. Mines would add another touchdown on a 38-yard touchdown run by Walker after a last-gasp ASU drive was stopped on downs at the ASU 44-yard line.
Angelo State's last three losses overall have all been to Colorado Mines, one in each of the 2021, 2022, and 2023 seasons. The last non-Mines team to beat ASU was West Texas A&M on October 9, 2021.
Colorado School of Mines improves to 2-0 and Angelo State falls to 1-1.
Western New Mexico loses to New Mexico Highlands 48-42
Don't spot your opponent a boatload of points, Part 2.
Before you could blink, Highlands was already up 28-0 on WNMU. Highlands scored on their first three drives and got a pick-six in a blitzkrieg of a first quarter the Mustangs never recovered from. The closest WNMU would get was near the very end of the game when Charles Byers caught a 6-yard touchdown pass to make it 48-42. The onside kick that followed was unsuccessful, and Highlands took a knee to seal with victory. Devin Larsen did throw for 350 yards and five touchdowns, but he also threw the pick-six in the first quarter that made it 14-0 Highlands. Two WNMU lost fumbles later in the game were also converted to short-field touchdowns for Highlands. Overall, a really ugly game for the Mustangs, who lose their first game of the New Mexico Three-Way Dance while Highlands finishes their portion with a 1-1 record.
Also, In the "The More You Know" category, I learned that this game was played for the Warrior's Helmet, a trophy dating back to when the teams played every year in the RMAC. Highlands keeps the Warrior's Helmet after winning it from WNMUs in 2021.
New Mexico Highlands improves to 1-1 and Western New Mexico falls to 1-1.
West Texas A&M wins at home against Adams State 28-7
West Texas A&M used 199 yards on the ground (104 by Tray'Vian McCoy-Gay) to power their way to a 28-7 win over RMAC bottom-feeder Adams State. The Buffaloes scored one touchdown in each quarter with Kanon Gibson accounting for three of the touchdowns (1 rushing, 2 passing). Gibson wasn't spectacular, averaging just 6.6 yards per completion on 22 of 29 passing, but he was only intercepted once and kept the chains moving. Adams State's only score came on a Kendrell Petite 16-yard touchdown run after the Grizzlies gained a short field when Tyler Sweet fumbled the second-half kickoff. The WTAMU defense had a solid game, holding Adams State to just 215 total yards and held Connor Underhill to 110 yards passing on 9 of 28 passes.
West Texas A&M improves to 1-1 and Adams State falls to 1-1.
Texas A&M-Kingsville wins at home against West Georgia 20-17
If Texas A&M-Kingsville keeps playing defense like this, maybe they can get away with less-than-optimal offense. Sure, the Javelinas were outgained 331 to 212 yards, they turned over West Georgia SIX times and scored 13 of their points off those turnovers. WGU also lost one possession on downs and missed a field goal, so they essentially had eight turnovers. Khalid Walker added one more touchdown to the Javelinas' defense with a pick-six to give them a 13-3 lead before halftime, and Kannon Willimas' 5-yard touchdown pass to Allen Jackson boosted the TAMUK lead back to 10 points midway through the fourth quarter. An 18-yard touchdown reception by Steven Peterson with 47 seconds left pulled UWG within 20-17, but they couldn't recover the onside kick and TAMUK ran out the clock to claim the victory.
Texas A&M-Kingsville improves to 2-0 and West Georgia falls to 1-1.
Midwestern State wins at home against Mississippi College 30-17
The statistic that stands out here – Both teams combined for 108 passing yards and ran for a combined 570 yards. It was expected that Mississippi College would run – that's what they do. But without a steady quarterback yet (leading passer James Cooper only had 46 yards passing), Midwestern State went to where their offensive talent lies, and that is in their running backs. Devin Cross and Jalen March ran for a combined 266 yards and 3 touchdowns in a game that MSU won with a 17-0 fourth quarter. March scored the first touchdown of that fourth quarter on a 1-yard run, Zach Keen's only completion of the night (a 22-yard pass to Tiquan Gilmore) went for the second, and Ritse Vaes capped the scoring with a 35-yard field goal with 2:03 remaining.
Midwestern State improves to 1-1 and Mississippi College falls to 1-1.
Montana Tech wins at Central Washington 37-29
It's a trap!
Central Washington scheduled Montana Tech as a replacement for the departed Simon Fraser. Turns out the Orediggers had the Wildcats right where they wanted them – the old "trap game" right before the big one against Angelo State. The last win by Montana Tech over an NCAA team was a 36-6 win over Colorado Mines (wait- the Orediggers played the Orediggers?) in 1999, so despite their #16 NAIA ranking, the expectations were nearly universal that this one would go CWU's way.
Montana Tech didn't get that memo.
After a 14-13 first quarter, Montana Tech outscored CWU 17-7 in the second and third quarters to take a 30-21 lead going into the fourth quarter. CWU had their chances to get closer, but a promising drive near the end of the third quarter was disrupted by a Major Niccum interception of a JJ Lemming pass. Tech took the ball at their 47-yard line and scored on a Jordan Jackson 6-yard run to put the Orediggers up 37-21. CWU would get yet another chance to tie after getting the ball back at the Tech 40-yard line down 37-29 with 1:36 left. A Lemming pass for Morrison was broken up by Jaydn Downs and Montana Tech secured the upset victory. CWU's main issue in this game was the lack of a consistent passing game, as Lemming struggled despite having a rushing attack that gained 318 yards and scored all four CWU touchdowns.
Montana Tech improves to 1-1 and Central Washington falls to 0-2.
LSC Week 2 Standings
| School | LSC | Overall |
| --- | --- | --- |
| Eastern New Mexico | 0-0 | 2-0 |
| Texas A&M-Kingsville | 0-0 | 2-0 |
| Angelo State | 0-0 | 1-1 |
| Midwestern State | 0-0 | 1-1 |
| UT Permian Basin | 0-0 | 1-1 |
| Western New Mexico | 0-0 | 1-1 |
| West Texas A&M | 0-0 | 1-1 |
| Western Oregon | 0-0 | 1-1 |
| Central Washington | 0-0 | 0-2 |
New Mexico Three-Way Dance Standings
| School | Record |
| --- | --- |
| Eastern New Mexico | 1-0 |
| New Mexico Highlands | 1-1 |
| Western New Mexico | 0-1 |
Week 3 Preview
The LSC enters league play this week except for Texas-Permian Basin, who heads to Missouri to face GLVC member Southwest Baptist.
All games are on Saturday, September 16. All game times are in the Central time zone.
Western Oregon at Eastern New Mexico, 1:00 PM
Series History: Eastern New Mexico leads 2-1
Last meeting: 2022 (Western Oregon won 46-7)
The verdict is still very much out on both Western Oregon and Eastern New Mexico. WOU has yet to play a Division 2 opponent, and while ENMU has played a Division 2 opponent, it was an opponent in New Mexico Highlands who is not expected to do well this season and ENMU barely hung on for that win. The major question in this game is whose offense will be able to better keep the opposing defense off-balance. There is the ENMU Triple Option attack, and there is WOU's more balanced offense. ENMU has something good going, but they haven't done it quite long enough yet to top a more experienced group like WOU. I think Gannon Winker pulls this game out late with some key completions. Western Oregon by 7 points.
Texas-Permian Basin at Southwest Baptist (GLVC, 1-1), 1:00 PM
Series History: Tied 1-1
Last meeting: 2022 (Southwest Baptist won 41-17)
Last year SBU ran over UTPB to the tune of 249 yards on the way to outgaining UTPB by 462 to 181 yards. Before a late UTPB rally, the fourth-quarter score was 41-3 in SBU's favor. SBU looks to have a balanced offense, averaging 265 yards passing and 230 rushing. For UTPB, the scales tilt a bit in the favor of the passing game, with the Falcons averaging 304 yards per game but also 189 yards on the ground. Kenny Hrncir is the Falcon's engine, leading in passing and second in rushing. SBU's leading passer is Collin Sutton with 492 yards passing, and Abel Carter leads in rushing with 139 yards. Sutton is a close second in rushing yards as well. Kylan Herrera (218 yards) and Jordan Kent (121 yards) lead SBU is receiving yards.
Both UTPB and SBU lost close games to RMAC opponents last week, but UTPB did show some defensive improvement in the second half of their game. They also have the best player om the field in Kenny Hrncir, so I'm going with the Falcons in a close one. Texas-Permian Basin by 7 points.
Midwestern State at West Texas A&M, 7:00 PM
Series History: West Texas A&M leads 20-15
Last meeting: 2022 (West Texas A&M won 38-26)
The Highway 287 Rivalry.
Both WTAMU and MSU won their games in similar ways last week, by pulling away in the second half with strong running games. Neither team has completely locked down the quarterback situations, although Kanon Gibson may have a better grasp of the Buffaloes' job than James Cooper does the Mustangs' job. With both teams at 1-1 and with having had more success running than passing the ball, I'm going to go with the team who has had the stronger ground game in their win, and that is Midwestern State with their LSC-leading rushers Devin Cross and Jalen March. Midwestern State by 10 points.
#10 Angelo State at Central Washington, 8:00 PM
Series History: Angelo State leads 2-0
Last meeting: 2022 (Angelo State won 22-12)
The previous two meetings were ruled by the defenses, with Angelo State coming out on top both times. The Rams won a classic 14-9 game in 2021 where they had negative yardage in the second half until their final drive. That drive just happened to be the game-winning drive capped with a touchdown run by Nate Omayebu III. 2022 was another defensive struggle, also won by ASU by a 22-12 score. This year looks to be more of the same.
I think this comes down to who has the more complete team right now, and that is Angelo State. CWU ran the ball very well last week in their loss, but JJ Lemming and the passing game is a significant liability and a one-sided offense is simply playing into the hands of the ASU defense. I guess then it comes down to the quarterbacks – Which quarterback do I think is more likely to keep the opposing defense honest and lead a more balanced offense? I'm going with Gerald Gardner and ASU. Angelo State by 13 points.
Texas A&M-Kingsville at Western New Mexico, 8:00 PM
Series History: Texas A&M-Kingsville leads 6-1
Last meeting: 2022 (Texas A&M-Kingsville won 21-17)
Texas A&M-Kingsville looks to continue its early-season success with a win at a WNMU team who fought hard to come back against New Mexico Highlands but fell short. Devin Larsen leads the LSC in passing yardage (746 yards) and touchdowns (11) and has personally outgained TAMUK's entire offense over the first two weeks (746 to 503). But, gaining loads of passing yards and touchdowns against the Javelinas is much different than against Sul Ross State and New Mexico Highlands. The opposite can be true of TAMUK's offense, as they've faced two stronger defenses and WNMU has given up 370 yards a game and 38 points a game. WNMU needs to put up big passing numbers to win, but TAMUK has a habit of getting turnovers and scoring on those turnovers, and I see them creating at least a couple turnovers that will prevent an upset. Texas A&M-Kingsville by 17 points.