LSC Week 3 Recap and Week 4 Preview
September 21st, 2023 12:00pm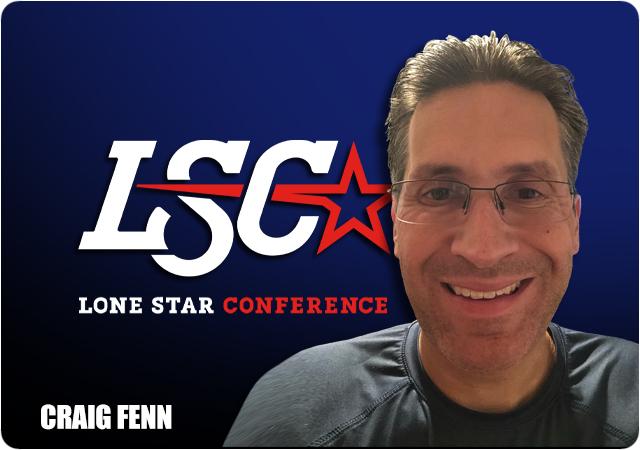 Week 3 Recap
In case you missed it, here are the big stories from Week 3 of LSC football:
1. Central Washington beats Angelo State
The Wildcats took full advantage of Angelo State mistakes and (barely) held off a furious Angelo State fourth-quarter rally to win 27-24.It is CWU's first win of 2023, and ASU's first conference loss since a 2021 loss to West Texas A&M, ending a 13-game conference sinning streak.It is also ASU's first loss to a team not named Colorado Mines since that 2021 game with West Texas A&M.
2. From 2-0 to 3-0
Eastern New Mexico and Texas A&M-Kingsville took very different paths, but they both moved to 3-0 and sit atop the LSC standings.
3. Another Texas-sized rout for Permian Basin
The Falcons played a near-perfect game, scoring 10 of the 12 times they had the ball, in routing Southwest Baptist by an 86-7 score.
4. It wasn't pretty, but West Texas A&M will take it
The Buffaloes' defense dominated Midwestern State, giving up only 103 yards of offense in the 23-0 win.WTAMU still has questions at the quarterback position, but the running game was solid for the second straight week.
Now, about last week:
Eastern New Mexico wins at home over Western Oregon 30-29
After losing an early 14-0 lead and finding themselves down 29-17 at halftime with Western Oregon dominating with a large dose of ENMU-style power running (Dominique Loggins had 209 yards and Austin Bacher had 167 yards), the Greyhounds' defense took over in the second half. Of the six times WOU had the ball in the second half, four drives ended in punts and the other two ended in turnovers on downs. Only once did WOU get within field goal range, but that one time would have been from about 46 yards out and WOU elected to go for it on fourth-and-8, which they didn't convert. That gave ENMU a chance to make a comeback. The Greyhounds scored the only points of the second half, the first score coming on a 42-yard run by Ja'Calvin Newsom with 3:27 left in the third quarter. Then, with just over a minute left in the game, Mario Sanchez (10 of 16 passes for 125 yards) found Andre Jones (5 catches for 63 yards) from 34 yards out to win the game. From there, the ENMU defense sacked WOU quarterback Gannon Winker (11 of 24 passes for 79 yards and an interception) into a second-and-18 situation and turned the Wolves over on downs to preserve the win.
Eastern New Mexico improves to 3-0 and Western Oregon falls to 1-2.
Texas-Permian Basin wins at Southwest Baptist 86-7
Let's outline UTPB's offensive mistakes yesterday:
Kenny Hrncir threw an interception on UTPB's second drive.
Rafael Vargas missed a 50-yard field goal on UTPB's third drive.
Yep, that's it.
Of the 12 times UTPB had the ball on offense, they scored touchdowns on 10 of those drives. Add a pick-six, a fumble-six, and a safety and you have the recipe for an 86-7 win. It was already known that Southwest Baptist had some issues on defense, but outside of what I just listed there, they literally could do nothing right. That was how total UTPB's domination of this game was. Hrncir threw for 291 yards and three touchdowns, three UTPB players had over 40 rushing yards, three UTPB players had over 50 receiving yards, and they weren't even close to getting the punter on the field. I honestly can't believe SBU even had 197 yards of offense and managed a touchdown (UTPB had 574 yards if you were curious).
Texas-Permian Basin improves to 2-1 and Southwest Baptist falls to 1-2.
West Texas A&M wins at home over Midwestern State 23-0
Guess a certain columnist paid a bit too much attention to MSU's running game and not enough to the West Texas A&M defense. The Buffaloes' defense made this one feel like it was closer to 60-0. MSU didn't get over 100 yards of offense until the very end of the game, and they only finished with 103 yards. MSU's longest four drives were 14, 18, 25, and 42 yards, they had 9 punts and an interception, and they didn't enter the "red zone" once. MSU quarterback James Cooper Jr. tied his season-high for passing yardage, but it was a mere 65 yards and he had an interception on top of it. WTAMU still has questions at the quarterback position, with both Kanon Gibson and Kyle Brown taking snaps, but the running game, led by Tray'Vian McCoy-Gay (133 yards) and Isaiah Smallwood (80 yards and a touchdown) led the Buffaloes' offense and Preston Gregg was 3-3 on field goal attempts.
West Texas A&M improves to 2-1 and Midwestern State falls to 1-2.
Texas A&M-Kingsville wins at Western New Mexico 30-9
Defense travels, and the wild pack of turnover-causing Javelinas definitely came to play. Western New Mexico, never a team known for their running game, had 1 net rushing yard against the TAMUK defense. Sure, Devin Larsen got his passing yards, all 311 of them, but they were on 27 of 51 passes with just one touchdown and two interceptions. The Mustangs also turned the ball over on downs three of the five times they crossed midfield and lost the turnover battle 2-0.
TAMUK wasn't spectacular on offense, but Jacob Cavazos (131 yards passing and two touchdowns) made the big plays when he had to, the running game did enough (Christian Anderson and CJ Odom combined for 88 of TAMUK's 142 yards), and Gilbert Garza showed a very impressive leg with all three of his field goals longer than 45 yards (maybe being at altitude helped a little, but he still made them).
Texas A&M-Kingsville improves to 3-0 and Western New Mexico falls to 1-2.
Central Washington wins at home over Angelo State 27-24
All Tanner Volk had in front of him was the end zone. Carrying his second interception of the night, this one of punter/holder Cade Fuller's errant pass attempt, kicker Bradley Larson was the last one who could keep Volk from the end zone. But Larson's last-gasp lunge to trip Volk fell short of the target. Volk, wearing the number 44 that lives forever in the memories of CWU opponents, raced 81 yards to the end zone and Central Washington capped a 20-point run, coming back from a 10-7 second-quarter deficit to extend a lead they would not give up.
And they needed every single point.
Down 27-10 after the Volk pick-six, Angelo State went on a furious rally led by quarterback Gerald Gardner and a hurry-up offense. The first ASU score came with 8:13 left on a 44-yard touchdown pass from Garner to Zorhan Rideaux, who had a huge game receiving with 7 catches for 182 yards and this touchdown. After forcing a CWU three-and-out, ASU came right back down and scored on a 55-yard touchdown catch by Drew Carsten with 3:9 left to make it 27-24. Another CWU three-and-out gave ASU the ball at their 38-yard line with one last shot at completing the comeback. CWU players, coaches and fans were certainly thinking of Nate Omayebu's game-winning touchdown on ASU's final drive in the teams' 2021 game and how the CWU defense needed just one last stop that never came. Could CWU come up with the one stop they couldn't get back then?
This time, they did.
ASU drove to the CWU 14, certainly within Larson's range. But then, more ASU mistakes (which was the major story of this game) ultimately doomed the Rams. Gardner took a sack for a 5-yard loss and then took an intentional grounding penalty for a huge 18-yard loss. Now, that 36-yard field goal became a near-impossible 54-yard try. Larson's kick never had a chance as it met the hand of Patrick Rogers, destroying whatever hope ASU had left.
Back to those ASU mistakes for a minute. CWU scored 17 points (and two of their three touchdowns) directly off ASU miscues. In addition to Volk's pick-six, there was a blocked punt recovered for a touchdown and a game-tying field goal right before halftime following Volk's first interception of the game. These points more than made up for a CWU offense that ASU outgained by 382 to 253 yards and could only muster three drives of over 21 yards (the longest being 42 yards) after their game-opening 75-yard touchdown drive.
Central Washington improves to 1-2 and Angelo State falls to 1-2.
LSC Standings
| School | LSC | Overall |
| --- | --- | --- |
| Eastern New Mexico | 1-0 | 3-0 |
| Texas A&M-Kingsville | 1-0 | 3-0 |
| West Texas A&M | 1-0 | 2-1 |
| Central Washington | 1-0 | 1-2 |
| Texas-Permian Basin | 0-0 | 2-1 |
| Angelo State | 0-1 | 1-2 |
| Midwestern State | 0-1 | 1-2 |
| Western New Mexico | 0-1 | 1-2 |
| Western Oregon | 0-1 | 1-2 |
I'm putting the New Mexico Three-Way Dance standings to rest until the Green Chile Bowl.
Week 4 Preview
It's week 2 of league play (unless you're Texas-Permian Basin, then it's Week 1). Just four games this week since Simon Fraser's departure left many LSC teams without a full schedule, so we see our first team (Texas A&M-Kingsville) have a week off. Stay out of trouble, Javelinas.
All games are on Saturday, September 23. All game times are in the Central time zone.
Central Washington at Western Oregon, 3:05 PM
Series History: Central Washington leads 42-21
Last meeting: 2022 (Western Oregon won 16-14)
Will CWU have a letdown after their big win, or will WOU have a letdown after losing a big lead? Gannon Winker and JJ Lemming combined for 159 passing yards. WOU had a huge game on the ground but still lost and CWU had an OK game on the ground and won thanks to two special teams touchdowns. Both teams have had more success running the ball than throwing it, but neither team's running game has been very consistent either. I see this game as one where it's going to come down to whose defense can make the most plays. I think that is the CWU defense, but this game might very well go down to the wire again. My Magic 8—Ball, upon me asking it about this game, responded with "You woke me up for this?", so I guess I'm on my own for this one. Central Washington by 7 points.
Western New Mexico at #21 Angelo State, 6:00 PM
Series History: Angelo State leads 6-2
Last meeting: 2022 (Angelo State won 52-13)
Yes, Angelo State lost last week. But when you look at how the game played out, two major issues come up for the Rams:
Lack of production from the running game
Special teams mistakes
The running game is essential to ASU's offensive pace and overall system, which predicates itself on physical football. Last week, ASU's best offensive drives occurred when they were running a hurry-up, pass-oriented offense, which actually may fit better with their offensive personnel. It hasn't, however, been the style ASU wants to play in the Girsch era. Something may need to give here – does ASU rely on Gerald Gardner and Zorhan Rideaux more in future weeks? I don't see the Rams' defense as an issue just yet. They only gave up 253 yards and 13 points to Central Washington last week, and the other 14 points came on touchdowns scored on special teams mistakes (I feel bad for the ASU special teams unit this week!).
That being said, how might the Rams deal with WNMU? Well, we know what the Mustangs bring. It's Devin Larsen for about 50 passes and 300 yards. Don't expect WNMU to run all that much, and if they do, it won't be for many yards. That will make it very difficult for WNMU to put up points. I also expect WNMU to commit a couple turnovers as well and have defensive issues. ASU should get back in the win column this week in a way not too different from what WNMU dealt with last week when they lost to Texas A&M-Kingsville. Angelo State by 17 points.
West Texas A&M at Texas-Permian Basin, 6:00 PM
Series History: West Texas A&M leads 5-1
Last meeting: 2022 (West Texas A&M won 28-27)
I'll be honest – I still don't know what to make of UTPB. They have put up absolutely ridiculous point totals in two of their games and in the other game (week 2 against Western Colorado) they come out sloppy and fall behind big before a comeback falls just short. What are they really? Are they really this offensive juggernaut that is going to overrun most LSC defenses? What about their defense? They really have only been tested in the Western Colorado game, and while they were somewhat back on their heels early on in that game, they did play better in the second half.
WTAMU, they seem somewhat clearer, but not necessarily better than UTPB. They're definitely a work in progress, but their defense and running game have performed well enough to bounce back from their Week 1 loss to Western Colorado. However, there are still questions with the quarterback position. Neither Kyle Brown nor Kanon Gibson have stood out, which is expected given their lack of experience and all the changes on the WT sidelines. UTPB has no such issues at quarterback – Kenny Hrncir is solidly in place, he knows the offense, and he's put up big numbers along with UTPB's many playmakers on the ground and in the air.
The Falcons won't come close to their 70 points per game average this week, but they have more than enough offense to keep the Buffaloes at arms' length. Texas-Permian Basin by 13 points.
Eastern New Mexico at Midwestern State, 7:00 PM
Series History: Midwestern State leads 21-7
Last meeting: 2022 (Midwestern State won 28-14)
Another team I can't seem to get a read on is Midwestern State, and I think it's because their offense has essentially been "hand it off and hope" for three weeks. When West Texas A&M beats you 23-0 and it felt like 60-0, there has to be some significant problems. MSU has had two kinds of games so far - ugly and really ugly.
It's become a broken record with MSU, but it's tough to win when opposing defenses don't expect the quarterback to make any plays, even if it's as a so-called "game manager". It makes the offense easy to defend. If James Cooper can't begin to make defenses respect him, it might be another rough week for the Mustangs since ENMU quarterback Mario Sanchez has been able to pick his spots in the ENMU offense and make big plays when needed. MSU needs to get ENMU off its rhythm and even better, get ENMU to put the ball on the ground, but ENMU is gaining confidence every week. I'm going with the hot hand here. Eastern New Mexico by 7 points.
#22 Texas A&M-Kingsville has the week off.