LSC Week 4 Preview
September 21st, 2022 4:00pm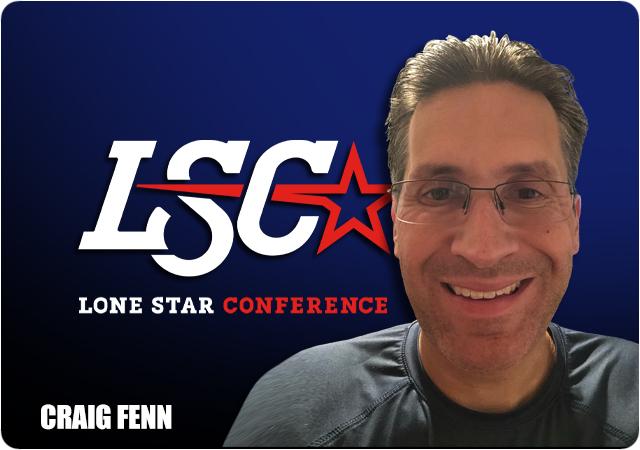 Week 4 Preview
West Texas A&M goes to Angelo State in one of the region's biggest games of the season. The Buffaloes may already be in must-win mode if they want to return to the playoffs for the first time since the 2013 season. Also, Angelo State, Midwestern State, Texas A&M-Kingsville both look to join idle Central Washington at 2-0 in the LSC. Western New Mexico has the LSC's final non-conference game of 2022 (with the exception of the all-Canada bowl game in December) when they travel to Division 1 Abilene Christian.
All games are on Saturday, September 24. All game times are in the Central time zone.
Texas-Permian Basin (1-2, 0-1 LSC) at Western Oregon (1-2, 0-1 LSC), 3:05 PM
Series History: First meeting
This could be the LSC's most exciting game this week. UTPB and WOU are both coming off tough losses, UTPB nearly coming back from 24-0 down against Angelo State and WOU losing a 30-21 lead late to Western New Mexico. Both teams want to get back to .500 overall and in the LSC.
WOU needs to establish Omari Land and the ground game, particularly given UTPB's issues with time of possession and Gannon Winker's up-and-down performance throwing the ball. UTPB's lone win came when their defense held their opponent to under 100 rushing yards in the Western Colorado game, so holding back WOU on the ground will get their offense (especially MJ Link and the passing game) on the field. I think this game comes down to the wire, but I didn't like what I saw from WOU at the end of last week's lost to WNMU, particularly their late-game execution and pass defense, so I think UTPB has a slight edge in a game that can go either way. UTPB by a field goal.
D2football.com #22 West Texas A&M (2-1, 0-1 LSC) at D2football.com #4 Angelo State (3-0, 1-0 LSC), 6:00 PM
Series History: Angelo State leads 19-16
Last meeting: 2021 (West Texas A&M won 31-15)
Here's your LSC Game of the Week right here. Two nationally ranked teams, one hoping for a deep playoff run and the other coming off a difficult loss and wanting to claw their way back to the top of the LSC. Angelo State gutted out a win against UTPB with their offense missing Alfred Grear. A Grear return (if that happens) would definitely be a plus for the Rams. WTAMU may be looking at last week's loss as "the one that got away" if they suffer too many more losses over the rest of the season and fall short of that hard-wanted playoff spot.
West Texas A&M needs to play a much cleaner game to have any chance. Even one or two turnovers may mean a loss, and six turnovers again would likely mean an Angelo State blowout. On the Ram's side, ASU needs to limit or avoid the mistakes (the punt return touchdown and pick-six) that cost them in last year's loss to the Buffaloes. In a game like this, it often comes down to who makes fewer mistakes, and I think Angelo State will the team that makes fewer mistakes. Angelo State by 10 points.
Western New Mexico (2-1, 1-1 LSC) at Abilene Christian (Division 1-Western Athletic Conference, 2-1), 7:00 PM
Series History: Abilene Christian leads 3-0
Last meeting: 1993 (Abilene Christian won 24-10)
Like Eastern New Mexico last week, now Western New Mexico heads to a former LSC member who is now in the Division 1 Western Athletic Conference. ACU was picked to finish second in the WAC in 2022 behind Stephen F. Austin and are coming off a 34-17 loss to the Missouri of the SEC that wasn't as close as the final score, but at least shows that Abilene Christian may have a somewhat decent defense. Maverick McIvor leads the offense at quarterback, throwing for 682 yards, 5 touchdowns, and 4 interceptions. Jeremiah Bobbins is the leading rusher with 152 yards. Kendall Catalon leads all receivers with 152 yards receiving for a team that has a 2-1 record despite only averaging 22 points a game. ACU's defense hasn't created many turnovers, but they have 24 tackles for loss on the season. Defensive linemen Tyron Bradley and William Morgan are two ACU defenders watch up front.
Western New Mexico always has a gunslinger's chance with Devin Larsen and the dangerous WNMU passing attack, but it is a tall order for a Division 2 team who is working their way up to beat a Division 1 team that is by no means great, but still has Division 1 depth and talent. Abilene Christian by 21 to 28 points.
Eastern New Mexico (1-2, 0-1 LSC) at Texas A&M-Kingsville (3-0, 1-0 LSC), 7:00 PM
Series History: Texas A&M-Kingsville leads 25-11
Last meeting: 2021 (Texas A&M-Kingsville won 36-10)
TAMUK is sitting at the top of the LSC with their win over West Texas A&M and a chance to remain undefeated at home against ENMU. Could there be a Javelina letdown after the big win? That's certainly possible, then the question is whether ENMU is good enough to take advantage if there is any letdown. Maybe it the ENMU passing game with Kason Martin and Asa Wondeh can come up big, the Greyhounds may have a chance. However, the Javelinas have Jacob Cavazos and Christian Anderson on their side and a defense that created opportunities last week and will look to keep that going. Texas A&M-Kingsville by 17 points.
Simon Fraser (0-1, 0-1 LSC) at Midwestern State (2-1, 1-0 LSC), 7:00 PM
Series History: First meeting
After a rough first week of the season and what is still an unsettled quarterback situation, MSU still has a chance to improve to a 3-1 overall record and a 2-0 LSC record with a win at home over SFU. SFU never really got going in their loss to Central Washington. The Red Leafs will need to find increased production on both sides of the ball, especially on defense.
SFU's main issues are their overall team depth and their size upfront on both sides of the ball. That's why their main theme for 2022 is "Trust the Process". They may be able to move the ball in the air against an MSU pass defense that hasn't been great, but it isn't likely to be enough given SFU's many other issues. I expect MSU will focus more on Devin Cross and their running game, which should make life easier for their quarterbacks, whoever MSU uses. Midwestern State by 21 to 28 points.
Central Washington has the week off. The weather out that way looks pretty nice for Saturday, maybe a good day for a hike?