LSC Week 5 Preview
September 28th, 2023 1:00pm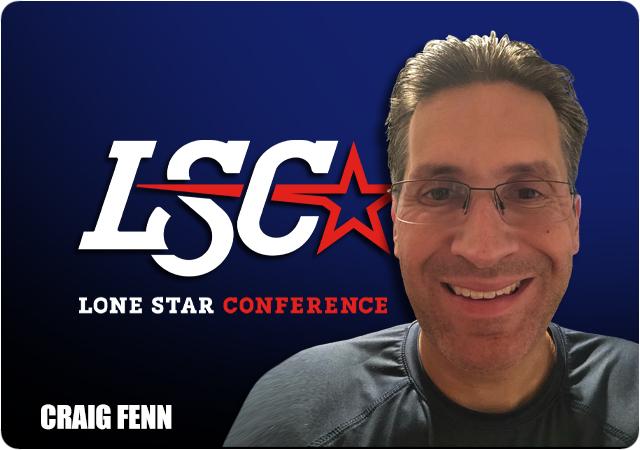 Week 4 Recap
Here are main highlights from Week 4 in the LSC, including two candidates for LSC Game of the Year:
Texas-Permian Basin came back from a two-touchdown deficit to hold off West Texas A&M in a 41-40 overtime shootout
Midwestern State took full advantage of Eastern New Mexico mistakes to win a 34-31 thriller
Angelo State made short work of Western New Mexico
Central Washington won an ugly one at Western Oregon
Now, about last week:
Central Washington wins at Western Oregon 17-7
Tanner Volk has to be one happy guy. Two more interceptions after having two against Angelo State last week has him leading the nation with 5. His four interceptions have led to two field goals and a touchdown over the previous two games as well. This week, Volk's first interception put CWU in prime field position but that was fumbled away by JJ Lemming, which was a bit of foreshadowing of what ended up being a real meat grinder of a game. Volk's second interception in the second quarter that led to a buzzer-beating field goal that put CWU up 10-0 at the half.
Western Oregon did cut the CWU lead to three with 3:27 left in the third quarter on a 32-yard touchdown pass from Gannon Winker to Keyvaun Eady, but that score was immediately answered by a 21-yard touchdown reception by Tyler Flanagan from backup quarterback Kennedy McGill. WOU would threaten late in fourth quarter, but Winker would be intercepted a third time, this time by Josiah Cochran, and CWU would run out the clock to seal the win.
In a game that was dominated by the defenses, both starting quarterbacks struggled again, with JJ Lemming sharing time with (and eventually replaced) by Kennedy McGill, who led the Wildcats to their two touchdowns. Both Lemming and Winker seem to have regressed from last season and it remains to be seen if McGill has won the CWU starting job next week and if Winker may be due for some time on the WOU bench himself.
Central Washington improves to 2-2 and Western Oregon falls to 1-3.
Angelo State wins at home over Western New Mexico 62-9
I said last week that we know what you're going to get from Devin Larsen – about 50 passes and 300 yards. Well, Larsen threw 33 passes for just 119 yards against ASU. WNMU was already going to have a tough time winning this game even if Larsen put up his normal numbers, so it doesn't take the proverbial rocket scientist to figure out what would happen if he didn't put up anywhere near his normal numbers. This was all Angelo State, all the time. The Rams scored 27 points in the first quarter (with 20 of those points in the first 8 minutes of the game) and 21 more in the second before WNMU managed a field goal at the first-half buzzer. If ASU didn't start pulling their starters in the third quarter, it would have been much worse. WNMU ended up with minus-13 rushing yards and were outgained 557-134 yards by ASU.
Angelo State improves to 2-2 and Western New Mexico falls to 1-3.
Texas-Permian Basin wins at home over West Texas A&M 41-40 (1 OT)
On five occasions did West Texas A&M hold a double-digit lead against UTPB:
14-3
17-3
24-10
27-17
34-24
Even with that laundry list of double-digit leads, the Buffaloes still had the game in hand. WT held a 34-27 lead with 1:52 left in the fourth quarter after a Rafael Vargas 35-yard field goal and they still had a chance to get the ball back up and possibly run out the clock. But following his field goal, Vargas recovered his own onside kick at the UTPB 48-yard line, and Kenny Hrncir capped a 24-point fourth quarter with a 1-yard touchdown run with just 15 seconds left. Vargas' extra point sent the game into overtime tied at 34.
In overtime, UTPB had the ball first and Hrncir scored again on a 1-yard run to give the Falcons a 41-34 lead. At this point, it was the seventh consecutive UTPB possession where they scored (6 touchdowns and a field goal). WTAMU also scored on five consecutive drives in the second half and six of seven drives if you count overtime (5 touchdowns and a field goal). There were ELEVEN consecutive drives in the second half that ended with points!
Before I get too far off-track, back to the overtime. Buffaloes quarterback Kanon Gibson, who did nearly everything in his best game of the season (23 of 26 passes for 197 yards and 3 touchdowns; 14 carries for 123 yards and 1 touchdown), rolled out to his right and found Kenneath Redd just inside the pylon for a 5-yard touchdown to bring the Buffaloes within 41-40. Josh Lynn then decided to roll the dice. With a tired defense that hadn't stopped UTPB since early in the third quarter, he calls for a two-point conversion to win it. Gibson's pass was deflected and fell to the ground, giving UTPB a victory in what will certainly be a candidate for the LSC game of the year.
If you're a Falcons fan, you are singing the praises of a relentless offense that couldn't be stopped in the second half (and conveniently forgetting that your defense barely did enough to win). If you're a Buffaloes fan, you are lamenting the five double-digit leads, the lost onside kick, and the overall failure of the defense to get off the field since the offense did just about everything imaginable to win (but even in the loss, it looks like WT might have their quarterback now).
Texas-Permian Basin improves to 3-1 and West Texas A&M falls to 2-2.
Midwestern State wins at home over Eastern New Mexico 34-31
Eastern New Mexico nearly cost themselves their first game of the season with errors and turnovers.
This week, they finally made one mistake too many.
To start, ENMU lost two more fumbles in the first half (that's 7 lost fumbles out of 8 total this season). Both fumbles were converted into Midwestern State touchdowns, putting the Mustangs up 21-7 in the first half. The Greyhounds would then rally, scoring the next 21 points to go up 28-21 late in the third quarter. ENMU would then hold a 31-24 lead with 3:56 left in the game after dueling field goals.
From there, new MSU quarterback Zachary Keen (who was otherwise unimpressive) went to work from the MSU 36-yard line. Keen and Devin Cross keyed a 64-yard drive that included an 11-yard pass from Keen to Tiquan Gilmore to convert a fourth-and-3. Cross covered the last 46 yards of the drive, the first on a 23-yard run and the rest on a pass from Keen. The point after tied the game at 31 and ENMU took the ball at their 25-yard line after a touchback on the kickoff.
Then things got interesting.
MSU forced a three-and-out after ENMU gained just one yard. A short Francisco Moreno punt was downed with 6 seconds left. However, there was a personal foul penalty called on ENMU for kick catching interference. The penalty moved the ball to the ENMU 37-yard line, where the Mustangs immediately sent Ritse Vaes out for the potential game-winner. Vaes' kick split the uprights with one second left. After a Vaes touchback, ENMU's last-second attempt at scoring by causing absolute chaos failed after gaining just 18 yards.
Midwestern State improves to 2-2 and Eastern New Mexico falls to 3-1.
LSC Standings
| School | LSC | Overall |
| --- | --- | --- |
| Texas A&M-Kingsville | 1-0 | 3-0 |
| Texas-Permian Basin | 1-0 | 3-1 |
| Central Washington | 2-0 | 2-2 |
| Eastern New Mexico | 1-1 | 3-1 |
| Angelo State | 1-1 | 2-2 |
| Midwestern State | 1-1 | 2-2 |
| West Texas A&M | 1-1 | 2-2 |
| Western New Mexico | 0-2 | 1-3 |
| Western Oregon | 0-2 | 1-3 |
Week 5 Preview
The eyes of the LSC will be on Odessa, where the surging Texas-Permian Basin Falcons look to stake their claim to the top of the conference with a win over Texas A&M-Kingsville. Flying under the radar is Central Washington, who look to stay undefeated in conference play with a win at Western New Mexico. Angelo State and Eastern New Mexico battle to go to 2-1 in LSC play and Western Oregon tries to win their third straight over West Texas A&M. Midwestern State gets the week off to prepare for UTPB just like TAMUK did last week.
All games are on Saturday, September 30. All game times are in the Central time zone.
#19 Angelo State at Eastern New Mexico, 6:00 PM
Series History: Angelo State leads 27-19-1
Last meeting: 2022 (Angelo State won 28-9)
ENMU has already matched their win total from last season and might have surpassed it if not for too many turnovers and mistakes, particularly the critical kick catch interfernece at the end of the game. ENMU has 7 lost fumbles on the season, not good for a team that wants to run the vast majority of the time. ENMU mistakes also nealry cost them their first game against New Mexico Highlands, but their defense was able to stop a two-point conversion after nearly losing a big lead due to lost fumbles (Highlands converted THREE ENMU fumbles to touchdowns!). Now, ASU hasn't exactly played clean games either, turning the ball over a total of 9 times while forcing just 8 turnovers and losing the CWU game on two special teams blunders that became CWU touchdowns.
For this game, I think it comes down to who makes the fewest mistakes and who can force the most mistakes. I think ASU is more experieced and more capable of playing a cleaner game than ENMU. I think the Greyhounds' issues with fumbles will continue against the ASU defense and give the ASU offense too many short fields and ultimately too many points to keep it close. Angelo State by 13 points.
#20 Texas A&M-Kingsville at Texas-Permian Basin, 6:00 PM
Series History: Texas A&M-Kingsville leads 5-2
Last meeting:2022 (Texas A&M-Kingsville won 13-10)
Kris McCullough and Kenny Hrncir (and several other UTPB players) are quite familiar with TAMUK, having beaten the Javelinas in last year's Heritage Bowl by a 38-21 score that McCullough's East Central team was actually up 38-7 in. Any returning TAMUK player certainly remembers that bitter end to the 2022 season, capping a five-game losing streak. They say that styles make fights, well, this game is definitely a match of contrasting styles - UTPB's high-flying offense and TAMUK's grind-it-out offense and turnover-causing defense.
For TAMUK to win, they will need to force UTPB to play at more of their style and tempo – Score on some more deliberate drives forcing UTPB to work for their points, and maybe getting a few turnovers along the way. Make the Falcons' defense, and not the offense, the focus of the game.
For UTPB to win, they will need their offense to do enough, but they will need more from their defense against this higher level of competition. The success of the Falcons' offense has overshadowed a defense that hasn't had a solid 60 minutes against the more competitive teams on their schedule. Can't win a shootout every week.
In the end, I think this game will be somewhat slower-paced than UTPB's previous games. However, UTPB has shown the ability to essentially "flip the switch" and go from sluggish to full-throttle in no time flat. I'm also not sold that TAMUK can get out to a large enough lead to hold off a UTPB rally without a significant advantage in turnovers. This isn't the UTPB team that TAMUK played last year to a 13-10 game, which is the type of game I think TAMUK needs in order to win. Texas-Permian Basin by 7 points.
Central Washington at Western New Mexico, 7:00 PM
Series History: Central Washington leads 5-0
Last meeting: 2022 (Central Washington won 24-13)
Western New Mexico is quickly becoming the "cure for what ails you" for opposing teams' problems. Offensive troubles? Not against WNMU. Defensive problems? Get a pick-six and recover some fumbles against WNMU. WNMU's major problem is that they simply don't have much when you get past Devin Larsen and the passing game, and when WNMU faces a stronger defense, like Angelo State, it doesn't end well because Larsen can't do it by himself. It won't be any easier for Larsen this week against a CWU defense that has intercepted 5 passes the last two weeks and forced a total of 6 turnovers. The CWU defense has made up for an offense that has struggled to gain balance and sustain drives. However, I think that WNMU will once again be the "cure for what ails" LSC opponents, and this week it will be the CWU offense. I wouldn't be surprised if Kennedy McGill takes most of the snaps for CWU this week. Central Washington by 17 points.
Western Oregon at West Texas A&M, 7:00 PM
Series History: Western Oregon leads 2-0
Last meeting: 2022 (Western Oregon won 27-13)
Both members of the Pacific Northwest's LSC contingent have quarterback problems. Gannon Winker, like CWU's JJ Lemming, seems to have regressed a bit this season. West Texas A&M, on the other hand, may have found their quarterback of the future in Kanon Gibson, who had a valiant effort in the Buffaloes' overtime loss to UTPB. This week will tell if he can build on that success. Western Oregon has beaten WTAMU each of the last two years in games that have to be considered surprises, and I think if WOU pulls off another one, I might have to think the Wolves have the Buffaloes' number. However, the WOU offense has done next to nothing since the 21-point second quarter two weeks ago in the loss to ENMU, and that was keyed by a dominant running game. Which brings me back to Winker. WTAMU's defense has already shown what they can do with an offense that is too one-dimensional – Just ask Midwestern State and their two star running backs. If Winker can't show enough to keep the WTAMU defense honest, the Wolves will have similar struggles as MSU. That's why I'm picking the Buffaloes to finally beat the Wolves. West Texas A&M by 10 points.
Midwestern State has the week off.