LSC Week Six Preview
October 5th, 2023 4:00am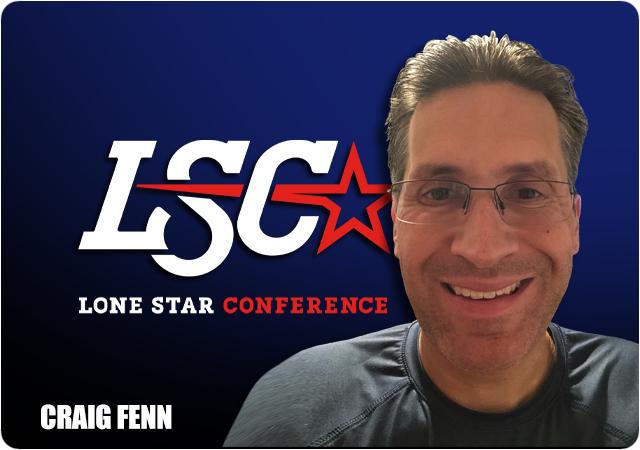 Week 5 Recap
It might be time to call out the UTPB Falcons as the next big contender for the LSC title. UTPB had to settle for a more methodical offense and a solid defense, but still won going away over Texas A&M-Kingsville, who lost their first game of the season. Angelo State and Central Washington both kept winning and moving up the LSC ladder, while Western Oregon seems to have put a curse on West Texas A&M.
Now, about last week:
Angelo State wins at Eastern New Mexico 23-14
A grind-it-out, back-and forth first half gave way to Angelo State doing what it had to do to win and ENMU making too many mistakes to win. The Greyhounds moved the ball fairly well throughout the first half, but yards were a bit tougher to come by in the second half. Two empty ENMU possessions where one field goal was blocked and the other was missed prevented any high drama at the end. ASU outscored ENMU 13-0 in the second half, and the ASU ground game (along with a bend-but-don't-break defense) made life easier for Gerald Gardner, who didn't put up big yardage numbers, but did make two touchdown passes in the second half.
Angelo State improves to 3-2 and Eastern New Mexico falls to 3-2.
Texas-Permian Basin wins at home over Texas A&M-Kingsville 29-17
The big question for UTPB going into this game was whether the Falcons could win a game where their offense wasn't putting up ridiculous numbers. At least for this week, we got an answer, and that answer is a good one for the Falcons. But it didn't start out that way. DeMarcus Hendricks picked off Kenny Hrncir on the second play of the game and the Javelinas drove right down to go up 7-0 on an 11-yard Christian Anderson touchdown run. Might we see a repeat of the Western Colorado game?
Not this week.
UTPB, relying on a more methodical approach and more of a focus on the running game, immediately answered on a 3-yard Nemier Herod run. Two Rafael Vargas field goals in the second quarter gave the Falcons a 13-7 lead that TAMUK cut to three at the halftime buzzer on a 20-yard Dillon Bredeson field goal. But the Javelinas would get no closer as the Falcons would score the next two touchdowns to go up 27-10 early in the fourth quarter. Roger Hagan cut the lead to 27-17 with 7:63 left, but the Javelinas could score no more, especially without starting quarterback Jacob Cavazos, who was sandwiched between two UTPB defenders early in the game and was knocked unconscious. Cavazos was brought the hospital for observation, and it is expected that he suffered a concussion. Texas Football reports that it would be his second concussion this season, which could put his future as a player in jeopardy.
For UTPB, this wasn't so much a victory for the offense as it was for the defense and special teams. The defense did hold TAMUK to just 17 points even with the Javelinas' first possession coming on a very short field. The special teams not only scored key points from the foot of Rafael Vargas, but also punter Sergio Landeros pinned TAMUK at the 1-yard line twice, with one of those TAMUK possessions leading to a Falcons safety.
Texas-Permian Basin improves to 4-1 and Texas A&M-Kingsville falls to 3-1.
https://www.texasfootball.com/article/2023/10/01/four-downs?ref=article_preview_img
Central Washington wins at Western New Mexico 55-17
With the hopes that I don't get sued for copyright infringement – The Count von Count's number of the day is….SEVEN! (Cue thunder and lightning) Ah ah ah ah!
SEVEN – touchdowns for Central Washington
SEVEN – interceptions for CWU safety Tanner Volk this season
SEVEN – catches for Anthony Flores, the only bright spot for the WNMU offense
After WNMU's Tanner Bobic tied the game at 10 on a 35-yard field goal with 6:49 left in the first quarter, CWU scored the game's next 45 points, taking advantage of a strong running game (270 yards) led by Tyler Flanagan (143 yards and 4 touchdowns on 14 carries) and just enough from JJ Lemming (146 yards passing, 2 touchdowns, and 1 interception). CWU's defense turned the Mustangs over four times (3 interceptions and 1 fumble), converting all three interceptions to touchdowns. Devin Larsen had another tough night for WNMU, completing just 18 of 42 passes for 227 yards and 1 touchdown to go along with those three interceptions.
Central Washington improves to 3-2 and Western New Mexico falls to 1-4.
Western Oregon wins at West Texas A&M 37-36
Every year I've been writing for D2Football.com (it's my third season now), I see this game and I think it's easy to pick. Usually, it goes like this – Western Oregon is struggling and WTAMU looks like they have something going, so I pick the Buffaloes. I've picked WTAMU each time these teams have played, and each time Western Oregon has saved their best game of the season for the Buffaloes.
This year's game was reminiscent of the 2021 game, with multiple ties and lead changes and the game being in doubt until the very last second. WT thought they might have had the game in hand after rallying from a 30-21 deficit to take a 36-30 lead on a 9-yard touchdown run by Kanon Gibson with 5:31 left.
Then Gannon Winker, already having his best game of the season, led the Wolves on the eventual game-winning drive. After 5 running plays got WOU near midfield, Winker found Kade Hustler for a 41-yard pass to give the Wolves first-and-goal at the 9-yard line. WOU got down to the 2-yard line and faced fourth-and-2 with the game on the line. Just like last week, could WT get the one stop they needed?
No.
With 2 seconds left, Winker found Brenden Hodge on a slant to tie the game at 36. Charlie Shulkin's extra point gave WOU a 37-36 lead and after he forced a touchback on the kickoff, WT needed a near-miracle to win.
You ask for miracles, I give you JJ Tofaeono. (Well, almost.)
Tofaeono hits WT quarterback Kanon Gibson (who had another solid game with 279 total yards) after he sent a last=second heave away towards Kenneath Redd. Redd caught the ball and was tackled at the WOU 41-yard line. Tofaeono's roughing the passer penalty moved the ball to the WOU 26-yard line, and since the game cannot end on a defensive penalty, the Buffaloes suddenly have one untimed down! Out comes Preston Gregg for the game-winning field goal. Snap was good, the kick…it had the distance…
…Missed it by that much.
WT are literally two plays away from being 4-1 and at the top of the LSC. Now, they are dealing with two gut-punch losses and thinking "what do we have to do to win a game?" Western Oregon gets their third straight win over WT and they must think they may never lose to the Buffaloes.
Western Oregon improves to 2-3 and West Texas A&M falls to 2-3.
LSC Standings
| School | LSC | Overall |
| --- | --- | --- |
| Texas-Permian Basin | 2-0 | 4-1 |
| Central Washington | 3-0 | 3-2 |
| Angelo State | 2-1 | 3-2 |
| Texas A&M-Kingsville | 1-1 | 3-1 |
| Midwestern State | 1-1 | 2-2 |
| Eastern New Mexico | 1-2 | 3-2 |
| West Texas A&M | 1-2 | 2-3 |
| Western Oregon | 1-2 | 2-3 |
| Western New Mexico | 0-3 | 1-4 |
Week 6 Preview
This week we start seeing how Texas-Permian Basin acts as a known favorite. The Falcons sit atop the LSC riding a three-game winning streak and are no longer a curiosity. How will they respond as a contender? Also, Western Oregon looks to win their second straight with a win against Western New Mexico, West Texas A&M tries to get that one winning play against Texas A&M-Kingsville, and Central Washington tries for four in a row against Eastern New Mexico.
All games are on Saturday, October 7. All game times are in the Central time zone.
Western New Mexico at Western Oregon, 3:05 PM
Series History: Western Oregon leads 3-1
Last meeting: 2022 (Western New Mexico won 35-30)
Western Oregon comes back home to host a reeling Western New Mexico squad who has given up 117 points the previous two weeks and have given up an average of 45 points this season. Ouch. WNMU's defensive issues point directly toward another big point total for WOU. The question then is whether WNMU can get enough offense to keep it close. Numbers-wise, it looks possible since WOU's defense isn't on par with CWU or ASU. However, I am not saying WOU has a bad defense, I think it is good enough to win and (and this is the "broken record" portion of this column) Devin Larsen can't do it all by himself. He certainly isn't playing defense either. This game is close for a half, but I think Dominque Loggins and Austin Bacher wear down the WNMU defense and Winker makes a big pass to pull away. Western Oregon by 14 points.
West Texas A&M at Texas A&M-Kingsville, 7:00 PM
Series History: Texas A&M-Kingsville leads 19-17
Last meeting: 2022 (Texas A&M-Kingsville won 31-24)
So, Josh Lynn has to be on blood pressure medication now, right? The last two weeks have been absolute gut-punch losses for WTAMU, both by one point, and both with the Buffaloes having a chance to win on the final play of the game. Well, here's another one that could go down to the wire. WT is this close to getting the whole team together, but they have yet to really put together a full game on both sides of the ball. Guess that to be expected given all the changes the Buffaloes have had.
TAMUK is always going to rely on their defense, and this week will be no different. The question will be how much offense they will be able to generate, especially if Jacob Cavazos is out. WTAMU also needs to put a complete game together. The offense has moved the ball better over the last couple weeks, but the defense has struggled to get off the field on key possessions late in games.
I don't expect many points at all in this game, so the team that makes the most of their opportunities will be the team who wins. WTAMU still needs to prove to me (and possibly to themselves) they can make the big play when it matters the most. This game is close to a toss-up, and I have a feeling the Buffaloes will absorb another gut punch, maybe on a Gilbert Garza field goal at the end. Texas A&M-Kingsville by 3 points.
Texas-Permian Basin at Midwestern State, 7:00 PM
Series History: Midwestern State leads 6-1
Last meeting: 2022 (Midwestern State won 24-23)
Texas-Permian Basin – A word of warning. It looks like you're a contender now. You just earned your program's first-ever win over a ranked opponent. You sit atop the LSC and many people think you are now possible favorites to take the conference title. You now have the bulls-eye on you. You want to win the LSC? You want to go to the playoffs? Now is where you need to prove you are truly for real. If you are for real, you don't have a letdown and lose to a team you are supposed to beat in MSU. MSU has shown some signs of life in the running game and a little in the defense, but UTPB has shown that they can win with their offense scoring at will and (as we saw last week) when they have to work a bit to move the ball. The Falcons seem to be turnng into a more complete team than most of the LSC. For this reason, I am picking the Falcons. Texas-Permian Basin by 14 points.
Eastern New Mexico at Central Washington, 8:00 PM
Series History: Central Washington leads 2-0
Last meeting: 2022 (Central Washington won 45-17)
What will the over/under for passes in this game be? ENMU doesn't pass much out of design, and CWU would rather run it if they can help it instead of risking one too many of JJ Lemming's off-target rockets. The way both teams have played this season, I am most curious about how the effective yet mistake-prone ENMU offense will fare against the turnover-producing CWU defense. While ENMU quarterback Mario Sanchez has yet to throw an interception, EMNU has lost 7 fumbles this season. CWU has forced 13 turnovers (9 interceptions) and Tanner Volk has two interceptions each of the last three weeks.
ENMU will need to keep possession and have their defense hold up against the run, two things that they have had trouble with this season. CWU needs to run the ball well and prevent big plays from the ENMU offense. I see ENMU keeping it close for three quarters, but a key mistake (probably a turnover) will doom them. Central Washington by 10 points.
#19 Angelo State has the week off.