LSC Week 9 Preview
October 25th, 2023 3:00pm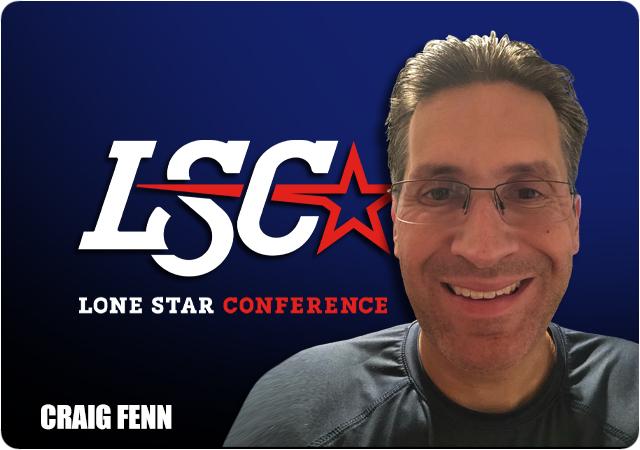 Week 8 Recap
And then there were two.
Texas-Permian Basin went to Angelo State and did what only Colorado Mines has previously been able to do over the past two years – gain over 300 yards of offense against the Rams' defense. Like Mines has last and this season, the Falcons came away with a 28-23 win and sit in an undefeated tie atop the LSC with Central Washington, who won their sixth straight by breaking a 4-game losing streak against West Texas A&M.
CWU and UTPB meet on November 11 in what could be the LSC Championship Game, but there is a lot of football between now and then. Texas A&M-Kingsville and Angelo State are now two full games behind both CWU and UTPB, but Kingsville still has a shot at spoiling CWU's season when they host the Wildcats this week, so don't book your plane tickets for Midland just yet.
In other games, Midwestern State certainly got to 10 points and far beyond in blowing out Western Oregon, and Texas A&M-Kingsville won going away at Eastern New Mexico despite being down to their fourth-string quarterback.
It was a sad Homecoming Week for those who were at home, as home teams went 1-3 in Week 8.
Now, about last week:
Midwestern State wins at Western Oregon 33-6
In my Week 8 preview I thought that the first team to score 10 points would get the win. Well, I thought that the score would be closer to 13-6 than the 33-6 final. And like last week's game, there was a stretch of plays where Western Oregon could have turned the tide their way, but those plays ultimately turned into disaster for the Wolves.
Up 9-0 on three Ritse Vaes field goals, MSU was threatening to score again when WOU intercepted MSU quarterback James Cooper Jr. at the WOU 15-yard line. Then, following two incomplete passes from Gannon Winker, Dominique Loggins fumbled and MSU defensive end Michael Gary scooped it up and scored to put MSU up 16-0. The closest WOU would get for the rest of the game was 16-6 on an Austin Bacher 69-yard touchdown run early in the third quarter. MSU would then score the last 17 points of the game to win going away.
Cooper was the first MSU quarterback to pass for more than 100 yards in a game in 2023, finishing with 128 yards on 11 of 17 passes, 1 touchdown, and an interception, complementing another solid week on the ground for the Mustangs (170 total rushing yards). Winker struggled once again, completing 9 of 23 passes for 63 yards. Bacher's 129 rushing yards couldn't save the Wolves on this day.
Midwestern State improves to 3-4 and Western Oregon falls to 3-5.
#25 Texas-Permian Basin wins at #18 Angelo State 28-23
One thing that Angelo State has been able to rely on in Jeff Girsch's time as head coach has been a defense that is quite effective at forcing short drives and three-and-outs. Opposing offenses do not move the ball for a significant distance against the Rams defense, and only Colorado Mines was able to do so this season, with four drives of over 50 yards in the Orediggers' Week 2 win.
Texas-Permian Basin may have one-upped Mines with their offensive showing against ASU. The Falcons' success, like Mines', is mainly due to their depth at the skill positions along with star dual-threat quarterbacks. Maybe it's time to start giving UTPB quarterback Kenny Hrncir more attention among the nation's top quarterbacks?
UTPB had four drives of at least 65 yards, including a 17-play, 65-yard drive that took 10:01 off the clock that still did damage to ASU despite the drive's negative result. Andrew Pitts blocked a Rafael Vargas 27-yard field goal attempt and returned it for an ASU touchdown to put the Rams up 10-0 with 12:31 left in the second quarter. The Falcons then took the ball back and scored their first touchdown on another 65-yard drive that took another 3:34 off the clock. That's over 13 straight minutes where the UTPB offense and ASU defense is on the field. After Gerald Gardner's 8-yard run put ASU up 17-7, UTPB would then score touchdowns the next three times they had the ball between the second and third quarters. The UTPB defense would stand taller than the tired Rams in the second half, holding ASU to one field goal while the Falcons eventually took the lead for good at 28-23 on a Laquan Wells 14-yard touchdown reception. The game was still in doubt, however, until the very end, when Gardner's end-of-game Hail Mary was picked off by Jeremiah Cooley.
Texas-Permian Basin improves to 7-1 and Angelo State falls to 4-3.
Texas A&M-Kingsville wins at Eastern New Mexico 35-14
Texas A&M-Kingsville and Eastern New Mexico matched touchdowns into the early stages of the second quarter, but then the Javelinas' offense, particularly Christian Anderson, took over the game. Anderson scored three touchdowns and led all rushers with 137 yards, scoring two of his touchdowns during a 21-point run that saw TAMUK go up 28-7 with 10:27 left in the third quarter. Anderson's third touchdown came on a 71-yard run with 1:58 left in the third quarter to put the Javelinas up by what would be the final score.
The Javelinas' defense kept the Greyhounds at bay despite giving up 303 rushing yards. ENMU only had two drives of more than 28 yards on the day (their longest drive was 75 yards) and ENMU managed just 2 passing yards. Also, a Jonathan Watson fumble in the third quarter was converted by TAMUK into Anderson's second touchdown of the day, which was the touchdown that capped the Javelinas' 21-point run.
Texas A&M-Kingsville improves to 5-2 and Eastern New Mexico falls to 3-5.
Central Washington wins at home over West Texas A&M 30-14
Central Washington has had a complicated relationship with JJ Lemming. Standing at 6'6" and 220 pounds with possibly best arm on the roster, you would think he would have success in nearly any offense. However, a lack of pass accuracy and mobility have plagued him over his time at CWU, and it looks like he has lost his starting job to a more mobile quarterback for the second time in his CWU tenure. Quincy Glasper took over for Lemming in 2021 and the Wildcats ultimately made the playoffs that season. And last week, Kennedy McGill, who has already been taking multiple snaps in a running-oriented role, took every snap this week and he made a strong case to make that permanent. McGill didn't have a spectacular night passing (132 yards on 9 of 16 passes), but his mobility gave the Wildcats a look that is tougher to defend compared to the pocket passer Lemming. McGill also contributed 132 rushing yards and 2 touchdowns to complement Tyler Flanagan's 186 yards and 1 touchdown.
While McGill was one part of the story, the CWU defense was the other part. While the Wildcats' offense was storming back from a 7-3 first-quarter deficit to eventually go up 30-7, the CWU defense was forcing WTAMU punts and turnovers, holding the Buffaloes to 259 yards of offense (CWU gained 467 yards). WTAMU wouldn't score again until close to the end of the game on a 10-yard touchdown reception by Tyrie Tipton. The Buffaloes' longest drive between scores was all of 26 yards.
Central Washington improves to 6-2 and West Texas A&M falls to 3-5.
Playoff Watch
The first list of the top 10 playoff contenders in Super Region 4 were released this past Monday, and there is a heavy LSC presence. The list of the contenders, to be officially ranked starting next week, are:
| School | Conference | Overall | In-Region |
| --- | --- | --- | --- |
| Angelo State | LSC | 4-3 | 3-3 |
| Augustana | NSIC | 8-0 | 8-0 |
| Bemidji State | NSIC | 6-1 | 6-1 |
| Central Washington | LSC | 6-0 | 6-0 |
| Colorado Mines | RMAC | 8-0 | 8-0 |
| Minnesota-Duluth | NSIC | 7-1 | 7-1 |
| Minnesota State-Mankato | NSIC | 7-1 | 7-1 |
| Texas A&M-Kingsville | LSC | 5-2 | 4-2 |
| Texas-Permian Basin | LSC | 6-1 | 5-1 |
| Western Colorado | RMAC | 8-0 | 8-0 |
This week has three games involving teams on the playoff list:
Central Washington at Texas A&M-Kingsville – TAMUK needs to win to stay in contention and CWU needs the win to add to their 6 D2 wins.
Western Colorado at Colorado Mines – The winner will likely be the top team in Region 4 as both teams will be heavy favorites over their final two opponents.
Bemidji State at Minnesota-Duluth – The loser will have their second loss of the season and possibly fall out of the top 7 (if they are in fact in the top 7) when the official rankings are released next week.
LSC Standings
| School | LSC | Overall |
| --- | --- | --- |
| Texas-Permian Basin | 5-0 | 7-1 |
| Central Washington | 6-0 | 6-2 |
| Texas A&M-Kingsville | 3-2 | 5-2 |
| Angelo State | 3-2 | 4-3 |
| Midwestern State | 2-3 | 3-4 |
| Western Oregon | 2-3 | 3-5 |
| West Texas A&M | 2-4 | 3-5 |
| Eastern New Mexico | 1-5 | 3-5 |
| Western New Mexico | 0-5 | 1-6 |
Week 9 Preview
The entire LSC is in action this week, with a rare Thursday night game in Missouri as Eastern New Mexico fills in their Simon Fraser hole with a game against a team who may arguably be worse than SFU was last year in ex-MIAA member Lincoln (MO). On Saturday, eyes will be on Kingsville as the Javelinas host Central Washington with a chance to spoil the Wildcats' winning streak, LSC hopes, and playoff hopes and preserve their own playoff hopes. Texas-Permian Basin also looks to stay out of the trap when they host Western Oregon. Angelo State and West Texas A&M try to get back in the win column in Canyon, and Western New Mexico just hopes to be in the game late at Midwestern State.
The following game is on Thursday, October 26. All game times are in the Central time zone.
Eastern New Mexico at Lincoln University, Missouri (Independent, 0-8), 6:00 PM
Series History: First meeting
Wait, another non-conference game? And on a Thursday? This late in the season?
Former MIAA member Lincoln is spending the 2023 season as an independent before joining the GLVC in 2024. They have, however, have nine MIAA teams on their schedule, and ENMU is their lone non-MIAA game. The Blue Tigers come into this game with an 0-8 record and have been outscored 428-72, an average margin of loss of 54-9. The Blue Tigers' closest game of the season was a 24-10 loss to Washburn, who themselves sit at the bottom of the MIAA standings. Lincoln has been outgained by an average of 516-247 yards per game and have lost the turnover battle 21-5. Just those numbers alone indicate that Lincoln is one of the nation's worst teams, and one that ENMU should beat easily. However, ENMU should not look past Lincoln given the Greyhounds' current 5-game losing streak.
Lincoln is led on the ground by the trio of LaMarco Yates, Omar Allen, and Xzavier Vaughn, who have 224. 221, and 215 yards respectively. Quarterback Vaughn also has 1080 passing yards, 6 touchdowns, and 10 interceptions. Aderias Ealy leads their receivers with 432 yards and 3 touchdowns and a 13.5 yard per reception average. Linebackers Elijah Juarez and Ian Hackney along with safety Bryant Coley are their leading tacklers, with Hackney leading with 52.
ENMU needs to have a good game (and a clean game) under their belts going into next week's Wagon Wheel Game with West Texas A&M, and I think they get it. Eastern New Mexico by 17 to 20 points.
The following games are on Saturday, October 28. All game times are in the Central time zone.
Western Oregon at #19 Texas-Permian Basin, 6:00 PM
Series History: Texas-Permian Basin leads 1-0
Last meeting: 2022 (Texas-Permian Basin won 27-24)
Texas-Permian Basin is the LSC's best team. For now. We will see if they are still the LSC's best team when the season is over. Until then, they have three more games, with the first one against potential pain-in-the-neck Western Oregon. The Wolves have lost two in a row after a two-game winning streak and are coming off an ugly loss against Midwestern State and need their defense and ground game to come up big. Keep the ball away from the deep and talented UTPB offense and they have a chance. Problem is, the UTPB defense has improved as the season has gone on and the Falcons have made key defensive plays when they have needed them. Also, WOU's running game is good when it works, but the passing game has ranged from inconsistent to nonexistent this season. Gannon Winker needs to have a solid game for WOU to have a chance, and I'm not sure he will against the Falcons. Unless UTPB gets caught looking ahead and is sloppy, it's a very tall order for WOU. Texas-Permian Basin by 14 to 20 points.
Angelo State at West Texas A&M, 7:00 PM
Series History: Angelo State leads 20-16
Last meeting: 2022 (Angelo State won 34-14)
Both teams come into this game with different reasons for needing a win. Angelo State, who fell out of the top 25 for the first time this season, is tied with Texas A&M-Kingsville for second place in the LSC with two LSC losses and is hoping to stay in the playoff hunt. This week is also a motivation check for the Rams – how will they handle having three losses this early in a season since the 6-6 2018 season?
West Texas A&M wants to build some consistency before they run out of games (they have this and the Wagon Wheel Game next week left) and maybe make some big plays late in the game. However, I see this game as a case of one team in WTAMU working its way up and not being quite there yet, and another team in ASU having been there and is just a notch off from their peak of the last two years. The problem for the Buffaloes is that ASU still has many of the elements that have given them success over the past two years, and I expect the Rams to have a game that is more to their liking. The ASU defense will keep WTAMU's point totals down and make yards to come by. Despite this, I think the WTAMU defense will keep the Buffaloes in the game into the second half, but ASU having more quality depth on both sides of the ball will win out in the second half. Angelo State by 10 points.
#25 Central Washington at Texas A&M-Kingsville, 7:00 PM
Series History: Texas A&M-Kingsville leads 3-2
Last meeting: 2022 (Central Washington won 23-19)
It hasn't been pretty, but Central Washington just keeps on winning, and if they win again this week, they will be looking at an off week leading into a possible LSC-deciding, win-or-go-home match with UTPB. But there is still plenty of work for the Wildcats to do in Kingsville. The Javelinas also find themselves on the initial playoff list, and they would love nothing more than to stay on that list and knock CWU down a peg.
And they can do it, too.
The TAMUK defense could create some turnovers against a CWU offense that has had consistency issues and still has some uncertainty at the quarterback position. Kennedy McGill looks to have locked up the starting job for now, but he's a first-year player playing in games where the margin for error is razor-thin. And that's without a desperate group of Hogs looming.
That being said, it isn't like TAMUK doesn't have their share of concerns as well. The Javelinas played the fourth-string quarterback, Teague Sedtal, last week, and thankfully for him Christian Anderson brought his A game. CWU also brings a defense that has performed much like TAMUK's, looking to create their share of turnovers, short drives, and clog up the Javelinas' running game.
Both these teams want to run the ball and stop the run, and it will likely come down to who generates enough decent drives and makes the fewest mistakes. Points will be at a premium and I think CWU is just a hair better in this toss-up of a game because I think their offense is just a hair better than TAMUK's. Central Washington by a field goal, but I won't be surprised at all if TAMUK ends up winning it.
Western New Mexico at Midwestern State, 7:00 PM
Series History: Midwestern State leads 6-3
Last meeting: 2022 (Western New Mexico won 35-30)
We have two very different sets of Mustangs facing each other – The pass-happy WNMU Mustangs versus the run-needing MSU Mustangs. One of these sets of Mustangs has a much better defense than the other, and that defense belongs to the Texas-based set of Mustangs by a wide margin. Unless WNMU can get MSU into a shootout, the WNMU defense isn't nearly effective enough to hold back the MSU running game. WNMU hasn't had a shootout since the New Mexico Highlands game in Week 2, and they lost that one. MSU is better than Highlands. Midwestern State by 14 to 20 points.