LSC Week Eight Preview
October 19th, 2023 2:00pm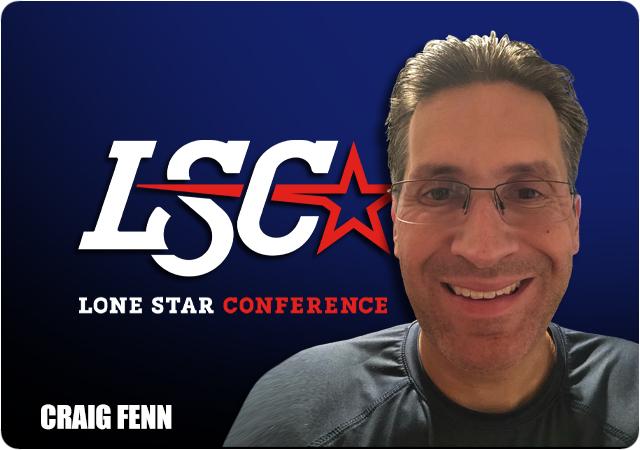 Week 7 Recap
I'm back from my time away, and it's time to get back to some LSC football!
Here's the Reader's Digest Condensed Version of Week 7 in the LSC:
Angelo State won going away in what I think is an LSC elimination game at Texas A&M-Kingsville.
Texas-Permian Basin avoided falling into the ENMU trap and also won going away in Portales.
Central Washington got to 10 points first and that's all they needed as they beat Midwestern State in a game where neither quarterback broke 75 yards passing.
West Texas A&M avoided another gut-punch loss and beat a struggling WNMU squad big.
Western Oregon can't be faulted for trying to punch above their weight class, but Minnesota State-Mankato is looking to win Super Region 4 and would not be denied at home.
Now, about last week:
Minnesota State-Mankato wins at home against Western Oregon 45-14
Give Western Oregon credit. They put together one of the toughest non-conference schedules in the entire country this season with road trips to FCS #1 South Dakota State and D2 #5 MSU-Mankato. Unfortunately for the Wolves, they gave up 45 points in each game and lost both of them.
How this game went for WOU could be summed up by a series of plays mid-way through the first quarter. The Mavericks forced WOU into a 3-and-out on their second drive, but Charlie Shulkin's punt was muffed by returner Terrell Hall at the MSU-Mankato 38 and was recovered by WOU's Thomas Johnson. The Wolves were in business, and even a few yards could get them into field goal range and a chance to tie the game at 3. But the Wolves lost 3 yards on the possession and out again came Shulkin to punt the ball away. No muff this time, and the Mavericks would take the ball 85 yards to go up 10-0 on a 1-yard touchdown run by Shen Lawson-Butler Jr. WOU would get no closer than that for the rest of the game.
The Mavericks clearly showed why they are ranked where they are as well as being a legitimate threat to win Super Region 4. The Wolves – again, they can't be faulted for scheduling tough, but MSU-Mankato was too tall an order for them.
MSU-Mankato improves to 7-0 and Western Oregon falls to 3-4.
Texas-Permian Basin wins at home over Eastern New Mexico 52-29
When EMNU's Ja'Calvin Newsom got free for a 5-yard touchdown run to tie the game at 14, maybe there might have been thoughts of an ENMU upset. Then, for the first time in a couple weeks, the UTPB offense got on a big-time roll. By the early fourth quarter, that 14-14 game turned into a 45-14 blowout, and a couple late ENMU touchdowns couldn't make up for the fact that the UTPB offense scored four touchdowns and a field goal on their six second-half drives. UTPB outgained ENMU 677 to 345 yards and an astounding 458 to 181 on the ground (wait, who's supposed to be the running team?). Three Falcons had more than 100 rushing yards. This game was a simple matter of the UTPB offense getting on a roll and the ENMU defense having no answer for it.
Texas-Permian Basin improves to 6-1 and Eastern New Mexico falls to 3-4.
Angelo State wins at Texas A&M-Kingsville 38-16
For about one and one-half quarters, this was a tightly-contested affair with ASU leading 7-6. Then TAMUK quarterback Wade Freeman III threw the first of four interceptions on the day, this one taken by Kason McCullough-Cooper. ASU scored a touchdown on the drive to go up 14-6, and the Rams would then score touchdowns on their next three drives after that to extend their lead to 35-9. ASU, in winning the turnover battle 4-1, outscored the Javelinas 17-0 off turnovers. For a team like TAMUK that needs to create turnovers to gain a strategic advantage in the game, it was too much to overcome. Gerald Gardner was solid, completing 13 of 23 passes for 202 yards and 3 touchdowns. Freeman threw for 180 yards along with the 4 interceptions. Brayden Wilcox also had 144 total yards and 2 touchdowns for ASU, including a 70-yard touchdown catch that put the Rams up 21-6.
Angelo State improves to 4-2 and Texas A&M-Kingsville falls to 4-2.
Central Washington wins at Midwestern State 10-7
Central Washington was outgained 272 to 253 yards (245-169 on the ground), lost the turnover battle 3-1, and converted 1 of 11 third downs, and they still managed to win the game. That's what having a good defense can get you. Trailing 7-3, CWU started the second half with their best drive of the day, going 85 yards in 9 plays, capped off with a 9-yard touchdown catch by Darius Morrison from JJ Lemming. The Wildcats' defense made that narrow lead stand, finally ending it with a fourth-and-5 stop at their 35-yard line with 1:07 left.
Both of the game's touchdowns did come on passes, but each team's quarterback struggled in this one. Lemming completed 7 of 13 passes for 73 yards, 1 touchdown, and 3 interceptions, while MSU quarterback Carson Roper is the latest Mustang quarterback to have a rough day, completing 5 of 16 passes for 27 yards, 1 touchdown, and 1 interception. MSU couldn't take advantage of any of Lemming's interceptions, nor did they have enough success in the air to complement a solid ground game (245 yards on 51 carries total). Oh, and the interception the MSU quarterback threw – that was Tanner Volk's eighth pick this season.
Central Washington improves to 5-2 and Midwestern State falls to 2-4.
West Texas A&M wins at home against Western New Mexico 49-27
Finally, West Texas A&M gets a win. The Buffaloes built a 28-8 first-half lead against the beleaguered WNMU defense and kept WNMU at arms' length for the rest of the game despite surprise starting quarterback Hunter Davis throwing for 290 yards and 4 touchdowns. Kanon Gibson also had a solid game, throwing for 236 yards and 3 touchdowns. WTAMU running backs Tray'Vian McCoy-Gay and Ashton Dubose combined for 132 rushing yards and 4 touchdowns. WNMU wide receiver Jeremiah Hartfield led all receivers with 8 catches for 112 yards and 2 touchdowns.
West Texas A&M improves to 3-4 and Western New Mexico falls to 1-6.
LSC Standings
| School | LSC | Overall |
| --- | --- | --- |
| Texas-Permian Basin | 4-0 | 6-1 |
| Central Washington | 5-0 | 5-2 |
| Angelo State | 3-1 | 4-2 |
| Texas A&M-Kingsville | 2-2 | 4-2 |
| Western Oregon | 2-2 | 3-4 |
| West Texas A&M | 2-3 | 3-4 |
| Midwestern State | 1-3 | 2-4 |
| Eastern New Mexico | 1-4 | 3-4 |
| Western New Mexico | 0-5 | 1-6 |
Week 8 Preview
It's LSC Homecoming Week, with all four of this week's games Homecoming games. There are two critical games involving teams at the top of the LSC standings this week. Can Angelo State continue to work their way back to the top by giving high-flying Texas-Permian Basin their first LSC loss? Can Central Washington, warts and all, push their winning streak to 6 games and move to 6-0 in the LSC? Can Eastern New Mexico end their losing streak on their Homecoming over Texas A&M-Kingsville? Whose offense will do enough between Western Oregon and Midwestern State?
All games are on Saturday, October 21. All game times are in the Central time zone.
Midwestern State at Western Oregon, 3:05 PM
Series History: Series tied 1-1
Last meeting: 2022 (Midwestern State won 26-21)
First team to 10 points wins?
MSU quarterbacks have not thrown for more than 65 yards in a single game all season. Terrifying numbers for a team whose offense is not exactly running Kelley Lee's Triple Option. WOU's Gannon Winker has also been held to under 100 yards passing on three occasions, including the WNMU game, which I guess was more because they were running the ball to the tune of 347 yards that day than Winker having any issues. MSU will need to rely on Devin Cross and Jalen March to move the ball and their defense to hold back Winker and the solid WOU running game. Bottom line here is the defenses are going to be way ahead of the offenses, so good luck getting any points here. To pick this one, who do I really trust to be more likely to get a couple good drives together? I think it's the Wolves, but this game looks to be a defensive struggle and really could go either way. Western Oregon wins by 3 points.
#25 Texas-Permian Basin at #18 Angelo State, 6:00 PM
Series History: Angelo State leads 6-0
Last meeting: 2022 (Angelo State won 34-21)
Now we see what UTPB is really made of. Maybe Angelo State might be a little off from their dominance last year, but the past three weeks have shown that the Rams have plenty of talent and motivation to remain atop the LSC. The upstart Falcons face their biggest test since the Week 2 loss at Western Colorado, which saw the Falcons fall behind early but almost come all the way back against the still-undefeated Mountaineers.
I see the most intriguing matchup in this game to be between the UTPB offense and the ASU defense. The Falcons have been thoroughly dominant on offense this season, even in games where they didn't score an overwhelming number of points. Their lowest yardage total on the season was 342 yards against Texas A&M-Kingsville in a game they still won. UTPB quarterback Kenny Hrncir has proven to be a true dual-threat quarterback, not unlike Mines' John Matocha. The ASU defense, ranked number 10 in the country, has given up over 300 total yards in just one game this season – 383 to now-top-ranked Colorado Mines. Also, even though ASU lost the game, the Rams' defense only gave up 13 points to Central Washington and 253 total yards, but they gave CWU 14 points on special teams errors.
UTPB's major objective in this game is to do what Mines did – wear down the ASU defense with a relentless, diverse offensive attack and force the Rams into a high-scoring game. ASU needs to force short drives and have a strong time of possession. Also, ASU forcing some turnovers and getting some big plays early could get the Falcons back on their heels like in the Western Colorado game. I think if the winning team gets above 28 points, then it will go UTPB's way. If the winning team scores around 25-28 points or lower, that favors ASU.
While UTPB has won two grind-it-out games against TAMUK and Midwestern State, ASU presents a different challenge altogether. The Falcons have won in multiple ways this season, but I think their offense will have as difficult a time as they have had all season. I think ASU's defense gets a big turnover late and the Rams take a low-scoring nail-biter. Angelo State by 3 to 6 points.
Texas A&M-Kingsville at Eastern New Mexico, 7:00 PM
Series History: Texas A&M-Kingsville leads 26-11
Last meeting: 2022 (Texas A&M-Kingsville won 43-10)
Eastern New Mexico is on the wrong kind of roll. Having lost four straight games after a 3-0 start, their season might seem somewhat familiar to TAMUK fans, whose team also dealt with a feast-or-famine season in 2022. ENMU has been plagued by mistakes, particularly turnovers and bad penalties along with defensive issues, while TAMUK has dealt with uncertainty at the quarterback position since Jacob Cavazos was injured against UTPB. Wade Freeman III had a solid game in the win over WTAMU but was picked off 4 times in the loss to ASU.
I think the key factor in this game will be turnovers. The ENMU offense has been turnover-prone all season and TAMUK will be looking to make some plays with their defense to give their offense more opportunities to score, especially since the number of possessions should be lower with both ENMU and TAMUK looking to run the ball. I don't like what I have seen from the ENMU defense in recent weeks, and I think TAMUK will be able to take advantage of that and get the win on the road. Texas A&M-Kingsville by 7 points.
West Texas A&M at Central Washington, 8:00 PM
Series History: West Texas A&M leads 5-1
Last meeting: 2022 (West Texas A&M won 35-16)
It is Homecoming and Senior Day in Ellensburg, where Central Washington is a very-odd 5-0 against Division 2 teams and 0-2 against non-Division 2 teams. For what it's worth, it has them with a perfect 5-0 LSC record and a chance to win their sixth straight game as they host a West Texas A&M team that would love to have their own winning streak. The Buffaloes have had their best success against teams who struggle with one facet of their offense – MSU with their passing game and WNMU with their running game (Adams State is multi-faceted – not great at either passing or running). CWU could also fall into that situation as well – the Wildcats have had a solid running game and a not-so-great passing game and have relied on their defense to win games, with 4 of their 5 wins by 10 or fewer points. WTAMU absorbed three straight losses by 1, 1, and 7 points before beating WNMU last week and have had tough luck in close games. The Buffaloes have also yet to win on the road in 2023, an 0-3 record.
What I think is the key to this game is how Kanon Gibson does against the ball-hawking CWU defense led by NCAA interception leader Tanner Volk. If Gibson doesn't turn the ball over, the Buffaloes have a chance here. Same can be said for CWU's JJ Lemming. This is going to be a close one – CWU doesn't seem to have the offense to blow anyone out, but they've managed to get the close games to go their way, and I think that happens again. Central Washington by 3 points.
Western New Mexico has the week off.
A word of note – The first set of playoff "rankings" will be released next Monday, so I will have some things to say about that in next week's preview!