LSC Week Four Review
September 29th, 2019 12:00am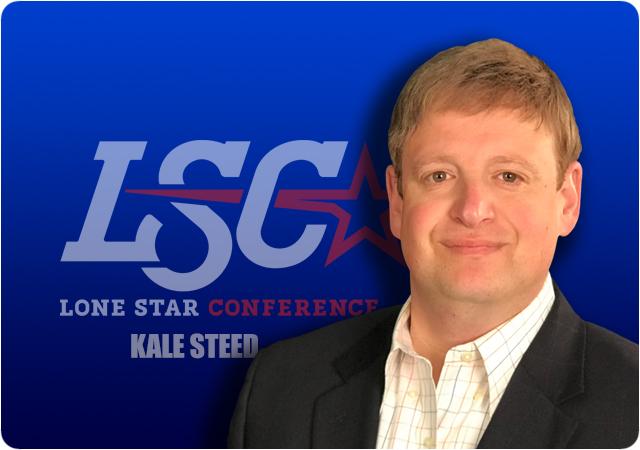 Here's what we learned from week four of the Lone Star Conference football season
Angelo State makes a statement
Angelo State proved they were for real stifling MSU-Texas 28-6 on Saturday night at LeGrand Stadium at 1st Community Credit Union Field in San Angelo.
The Rams defense made the Mustangs run game irrelevant with (-)3 yards on the night. MSU-Texas mustered 214 total yards for the game. Offensively, ASU quarterback Payne Sullins threw for 257 yards with three TD passes. ASU (4-0, 2-0) is off to its first 4-0 start since the 2015 season.
Hounds rewrite LSC record books
Eastern New Mexico set a new Lone Star Conference record for rushing yards in a game, chewing up 651 yards during a 48-34 victory against Texas A&M-Kingsville.
ENMU (3-1, 1-1) had three players go over the century mark led by quarterback Wyatt Strand. Strand destroyed the Javelinas with his legs rushing for 257 yards with two touchdowns.
ThunderWolves tame Lions
A week after being embarrassed at home by Colorado Mines, No. 20 Colorado State-Pueblo stepped up and knocked off No. 11 Texas A&M-Commerce 24–17 on Saturday.
The ThunderWolves have now beaten TAMC (3-1) in consecutive seasons. Both offenses had issues against very challenging defenses Worldmedicalguide. With the game tied 17-17, CSUP was able to get the eventual game-winning score when QB Gunnar Lamphere found Nick Williams on a 15-yard pitch and catch with 11:20 to play.
Texans tame Falcons
As expected, the Tarleton Texans hammered UT Permian Basin 49-7 at Ratliff Stadium in Odessa on Saturday.
The Texans (4-0, 2-0) offense is a juggernaut, putting up over 600 yards for a fourth consecutive game. The nation's top offense also scored over 40 points for a third time in four games.
Buffs bounce back
It wasn't the prettiest of games, but West Texas A&M put up 17 first quarter points on its way to a 45-2 victory against Western New Mexico on Saturday night at J Ferg Field at Buffalo Stadium.
The Buffs ground game piled up 266 yards led by Duke Carter IV. Carter rushed for a season-high 108 yards on 17 carries with two touchdowns. WT bounces back from a rough loss at Tarleton last weekend, improving to 3-1 overall and 1-1 in league play.
LSC STARS OF WEEK FOUR
Zamari Manning, Tarleton, Sr. WR
What a night it was for Zamari Manning. UTPB couldn't cover the 6-foot-2, 200 pound physical receiver. Manning became the school record holder for yards in a game with 257. He snagged seven balls, averaged a ridiculous 36.7 yards a catch with three touchdowns.
Paul Terry, ENMU, Sr. RB
Terry added to his LSC rushing lead on Saturday night against TAMK, carrying the ball 26 times for 179 yards with a score. Through four games Terry has a stronghold on the league's rushing lead totaling 662 yards on the year.
Josh Quintin, Angelo State, Jr. LB
Quintin led the stout defensive effort against MSU-Texas with seven tackles, an interception, a forced fumble and recovery, and made two sacks.
Nick Gerber, West Texas A&M, So. QB
The redshirt sophomore had his best outing of his young career against Western New Mexico. The gunslinger was 20 of 34 for 233 yards with two touchdowns and ran for another. His biggest play was a 55-yard scoring strike to Juwan McCall.
LSC stat leaders through week five
PASSING
Western New Mexico QB CJ Fowler leads the LSC with 1,167 passing yards through five games. Fowler has completed 95 of 168 passes with six touchdowns, and has a QB rating of 121.9.
RUSHING
Eastern New Mexico's Paul Terry is off to a phenomenal start to the year. The senior has grounded out 662 yards, averaging 5.9 yards a carry with four touchdowns.
RECEIVING
Zimari Manning of Tarleton broke the school-record for receiving yards in a game with 257 against UTPB. On the year, Manning has 23 catches for 524 yards and six touchdowns.
TACKLES
UT Permian Basin linebacker Chris Hoad had 18 tackles against Tarleton giving him a league-best 52 tackles on the year.
LSC Standings
Team LSC Overall
Tarleton 2-0 4-0
Angelo State 2-0 4-0
A&M-Commerce 1-0 3-1
MSU-Texas 1-1 3-1
E. New Mexico 1-1 3-1
West Texas A&M 1-1 3-1
W. New Mexico 0-1 0-4
UT Permian Basin 0-2 2-2
A&M-Kingsville 0-2 1-3
Week 4 games
Saturday's results
W. Texas A&M 45, W. New Mexico 21
Angelo State 28, MSU-Texas 6
CSU-Pueblo 24, A&M-Commerce 17
Tarleton 49, UT Permian Basin 7
E. New Mexico 48, A&M-Kingsville 34