MIAA Preview
August 27th, 2023 4:50pm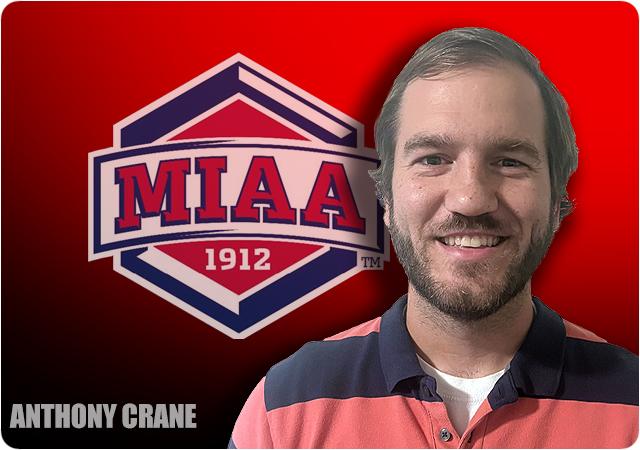 The season is quickly approaching and with that, we're going to take a look at what one of the country's premiere conferences has to offer for the 2023 season.
On the football side of things, the MIAA loses what has been its worst team over the past few seasons in Lincoln. The top of the conference will likely look similar at year's end with Pittsburg State and Northwest Missouri State returning a majority of its rosters from a season ago.
The middle of the conference is where the MIAA could see some movement. Nebraska-Kearney lost a ton of its starters from a season ago and its head coach. Missouri Western returns a ton of talent and brings in a head coach that helped them to an MIAA conference title in 2012.
But we'll work in order, starting with the defending conference champions in the Pittsburg State Gorillas.
Pittsburg State Gorillas 12-1 (11-0)
The Gorillas season came to end with a second-round loss to Ferris State. Pittsburg State was good in just about every category last season and relied heavily on underclassmen to take them toe-to-toe with the 2022 national champions.
The Gorillas were good offensively last season but finished outside the top-three in all major offensive categories. But there is hope that the offense could take another step in 2023 with most of their contributors returning.
Quarterback Chad Dodson had a fantastic sophomore season, passing for 2,975 yards and 29 touchdowns. Pittsburg State head coach Brian Wright spoke about his quarterback's understanding of not just the offense, but an understanding of what the program wants to accomplish.
"As we know in the game of football, you got to have that guy to do the things that we would like to do," Wright said.
Dodson won't be without weapons this season with the return of his favorite target, tight end Devon Garrison. The all-conference selection caught 35 passes for 614 yards and seven touchdowns last season.
The Gorillas also return MIAA Freshman of the Year Kolbe Katsis. The Pittsburg State wide receiver caught 22 passes for 505 yards and five touchdowns last season, giving him an average of 23 yards per reception.
The defensive side of the ball is where the bread will continue to get buttered. The Gorillas were first in points per game (14.1), second in sacks and third in interceptions.
Pittsburg State loses its top tackler from a season ago but return two sophomores that played huge roles lasts season. Dubem Okonkwo finished fourth in the conference with 10.5 sacks and fifth in tackles for loss with 15.
""Obviously you bring one of the best pass rushers in the conference back in Dubem," Wright said. "We are going to have to see some young guys really step up there."
Junior Alex Gaskill was seventh in tackles for loss with 14 while adding 3.5 and two interceptions. Brandon Stegall returns on the defensive line after recording four sacks last season as a sophomore.
The secondary loses Brandon Miekus but returns senior safety Michael Lacey and Jaylen Fuksa. The two combined for 14 pass break ups a season ago.
With the offense having another year to grow and a defense that should once again be at the top of the conference, the Gorillas should once again contend for a conference championship.
Northwest Missouri State University 10-3 (9-2)
The Bearcats come into the season as maybe the only other team that can truly contend for an MIAA championship as of late August. The defense is elite, but for the Bearcats to get back to national championship contention—the offense needs to meet the defense's consistency.
That may start with quarterback Mike Hohensee who is back for his sixth season at Northwest, but his first as the quarterback after splitting snaps last season. Hohensee passed for 2,174 yards and 16 touchdowns last year in an injury plagued season.
The Bearcats lose their leading rusher from a season ago but return Jay Harris and Jadon Brady. Harris rushed for 398 yards and nine touchdowns last season while Brady rushed 42 times for 215 yards and three touchdowns.
Hohensee will also see some continuity at the receiver position with the return of Kashan Griffin and Trevon Alexander. The two combined for 66 receptions and 1,208 yards last season.
"I think the big word for us offensively is just confidence," Hohensee said. "We have a lot more confidence than we did this time 365 days ago."
Like the team that finished ahead of them last season, the Bearcats won a lot of games with an elite defense. Northwest was second in points per game (16.1) and first in yards per game (277). The Bearcats were stingy up front, finished at the top of the conference in run defense.
Missing from that defense will be two of the conference's best pass rushers from a season ago in Elijah Green and Zack Howard. Green and Howard combined for 38 tackles for loss. There is also the loss of Sam Phillips who added 13 tackles for loss and eight sacks.
The defense does return senior linebacker Isaac Vollstedt. Vollstedt finished ninth in the conference with 81 tackles. The front could also receive some additional help from sophomore defensive tackle Kobe Clayborne who had four sacks as a freshman.
Northwest should once again be in contention for an MIAA championship and deep playoff run. But that lies heavily on Hohensee and their ability to fill those holes on defense.
Emporia State 9-3 (8-3)
The Hornets played well against the conference's best teams last season with one-score losses to Pittsburg State and Northwest. Emporia State comes into this season with the pieces to once again fight for that top spot.
That all starts with quarterback Braden Gleason. The conference's top quarterback passed for 3,404 yards and 33 touchdowns last season.
"He makes my job a lot easier," Emporia state head coach Higgins said. "The thing about it with Braden, what makes him so special is he is very process-oriented in what he does, the way he goes about his preparation. I feel very comfortable each and every Saturday with him lining up as our signal caller and our sheriff."
Gleason loses his top target from a season ago in Corey Thomas, but the return of Jaylen Varner should ease the pain of that loss. Varner finished with 541 yards and led the conference with 10 touchdown receptions.
Billy Ross Jr. will be the main guy out of the backfield this year after splitting carries with Canaan Brooks last year. Ross had over 1,000 yards from scrimmage and nine touchdowns last year.
While Gleason and the offense receive most of the shine, the Hornets played well defensively last season, finishing fourth in scoring defense.
"We wanted to focus more on takeaways," Defensive lineman Jordan Williams said. "Taking the ball and giving it to our offense so they can make plays. They are great at doing it, so why not get them the ball each and every down if you can."
The defensive line remains talented with Williams, Rafe Goucher, and Rylan Miller. Williams had seven and a half sacks and 13.5 tackles for loss last season.
The second level of the defense is where the Hornets have questions. Dawson Hammes and Cade Harelson both graduated, leaving Declan Haub as the only returning linebacker.
The secondary will also see new faces with the loss of Jaedon Pool and Derrick Maxwell. Senior Montrell Wilson returns after finishing last season with three interceptions.
The Hornets will always have a chance with a healthy Gleason, but how far Emporia State can go in 2023 may lie in the lap of the defense.
University of Nebraska-Kearney 8-3 (8-3)
The Lopers haven't gotten much love this summer after the mass exodus this offseason. But it is what they didn't lose that could define their season—and that's quarterback TJ Davis.
The senior quarterback has twice been a finalist for the Harlon Hill Trophy as one of the country's best dual-threat quarterbacks. But this season is different as Davis plays under a new head coach for the first time in his college career.
"You know one of the first things we had to was recruit him," Head coach Ryan Held said. "We had to make sure that he saw our vision and that our offense is fun to play in for a quarterback. My quarterback last year at North Alabama was a true freshman and was up for FCS Player of the Year."
Davis passed for 1,370 yards with 16 touchdowns and added 1,136 yards and 13 touchdowns last year. Held said there will be some changes, but he also has to keep the things that worked.
"There are certain things that we will do that there was success within the program—if it ain't broke, don't fix it," Lopers head coach Ryan Held said. "But then obviously we have our new stuff that we do. Scheme-wise, both sides of the ball—we'll be different."
The offense loses its second leading rusher from a season ago in Damien Cearns. This should be more on the plate of sophomore Zane Schawang. Last season, Schawang averaged just under seven yards per carry on 49 carries.
The Lopers will have some questions on the defensive side of the ball this year. The defense does return Zach Schlager who finished with 73 tackles in his first season as a starter. The secondary from 2022 is mostly gone but Held believes senior Tre O'Guinn is capable of being an all-conference defensive back.
Nebraska-Kearney is confident in their offense and has the right to that confidence, but to catch the three teams ahead of them, the Lopers will need all those new pieces on defense to succeed.
"We have to go out and earn it," Held said. "It's a great conference and the old coach did a really nice job, but I'm the new head coach and I have to earn my stripes. Until we do that, pick us last until we earn it.
"I do know this; I have TJ Davis and when you have TJ Davis—you've got a chance."
Washburn Ichabods 7-4 (7-4)
Washburn had one of the more prolific offenses in the conference last year, led by quarterback Kellen Simoncic. The Ichabods quarterback passed for 2,354 yards and 25 touchdowns a season ago but will be without two of the conference's best receivers in James Letcher Jr. and Peter Afful.
"We have a ton of guys who have been there for three or four years who are eager to get onto the field," Simonic said. "A lot of guys that are excited and hungry to get on the field."
The top returning receiver is Collin Wilson. The senior receiver has accumulated 947 yards receiving in his three years at Washburn.
Taylon Peters is likely to see a majority of the carries in the backfield. Peters accumulated 882 yards from scrimmage and scored nine touchdowns last season.
The defensive side of the ball will rely heavily on its front and back ends. The defensive line returns Patrick Altenoro and Justice Akinmoladun. The secondary will be led by Jordan Finnesy at safety.
"One of our strengths should be the defensive line," Washburn coach Craig Schurig said. "We will come at people with numbers. Obviously with Justice, he should be one of the deter defensive linemen in the conference and really in the country."
Washburn will likely finish in the middle of the pack once again this season. The Ichabods are obviously talented at the quarterback position, but only time will tell whether they have the guys to catch passes from that quarterback.
Central Oklahoma 6-5 (6-5)
The Bronchos showed signs of life in Adam Dorrel's first season as coach with wins over Northwest and Emporia. But there were also the losses to Missouri Western and Missouri Southern.
"Our mantra right now is to take the next step—we have to learn to win on the road," Dorrel said.
The offense relied heavily on quarterback Stephon Brown last season. Brown passed for 1,784 yards and also led the team in rushing with 469 yards.
"In all my years of coaching college athletics, I don't know if I've ever seen a guy change his mechanics more in a year's time," Dorrel said. "He looked night-and-day different from spring football and how he looks this summer with his confidence and how he throws the football."
Brown gets his top targets back from last season in Jacob Delso and Oscar Hammond. Delso caught 29 passes for 445 yards and four touchdowns, while Hammond finished with 25 catches for 327 yards and a touchdown.
The defense was the strength for Central Oklahoma last season, finishing fifth in the conference in scoring. The Bronchos finished top-five in all defensive categories and return a good number of those defenders.
Noah West returns after finishing ninth in the conference last season with five and a half sacks. Linebacker Connor Johnson returns for his junior season after compiling 51 tackles and two interceptions last season. Emmonte Davis led the secondary with four pass break ups and two interceptions last season.
Like most teams that finish around .500, the Bronchos could go in a couple of directions this season. If the offense can close the gap that is there between it and the defense, Central Oklahoma could make some noise. If not, the Bronchos could find themselves with six or seven wins once again.
Missouri Western Griffons 5-6 (5-6)
The Griffons were complex for me to understand at first, but the more you look the more you realize that they finished right about where they should have. Missouri Western was really good at times and bad at others.
Hope springs eternal and there is hope around the Griffons program. New head coach Tyler Fenwick is the reason for that hope after helping lead Missouri Western to a conference championship as offensive coordinator in 2012.
"We all want conference titles and to win every game, but you don't just show up and it happens," Fenwick said. "We're taking over a roster that we didn't recruit, and not that it's a bad thing, but there are a lot of learning curves that goes with that."
The offense relied heavily on the run last season, finishing second in the conference in rushing. The three-headed monster of quarterback Reagan Jones, Jared Scott, and Brandon Hall combined for 1,700 rushing yards and 14 touchdowns.
Jones finished sixth in the conference in passing with 1,906 yards and eight touchdowns. Missouri Western also returns his favorite weapon in wide receiver Traveon James. James caught 52 passes for 700 yards last season but failed to record a touchdown.
"We want to be more balanced running the ball and throwing the ball because it keeps defenses a little more vanilla," Fenwick said. "To me, that's something that I think we'll bring that was lacking here."
The Missouri Western defense finished third overall last season with the MIAA's top pass defense and the sixth best defense against the run. Where they struggled on defense was in their ability to generate pressure.
Sacks are not the most important stat, but the Griffons struggled to get any movement into backfields last season. Missouri Western had no player finish top-25 in tackles for loss or sacks.
"I think our defensive line can be really good in our 3-4 defense," Fenwick said. "
Fenwick believes that their players will have better suited roles in this defense, and the odd front allows them to bring pressure in multiple ways.
The linebacking core is headlined by Anthony Villanueva who led the team with nine and a half tackles for loss last season. The team will have to replace Isaac Wallace, last year's leader in tackles.
Fenwick said he likes the talent of the secondary but isn't sure how much depth they have there after the graduation of the last few classes. Missouri Western added a few transfers to that part of the roster to help try and fill those holds.
The Griffons are talented enough to play with most of the teams in the conference. The win total this season will be based on the offense's ability to be more dynamic, and the defense's ability to finish near the top of the conference once again.
Central Missouri Mules 4-7 (4-7)
I'm old enough to remember when the Mules were on of the MIAA's power teams, but the last two seasons haven't been kind to the once great program. Central Missouri has eight wins over the last two seasons but there is hope that the Mules can turn things around in Josh Lamberson's second season.
"Just touching on last season, there was a lot of new and there were a lot of moving parts to what we went through last year just trying to get to know people in the building," Lamberson said. "Trying to get to know players, trying to get to know coaches, trying to get to know a place. The first year of any endeavor is always a difficult one. There is a huge learning curve that goes along with that."
The Mules hope that junior quarterback Cedric Case can take another step in 2023. As a sophomore, Case passed for 2,620 yards and 21 touchdowns.
"One big thing that came from the offseason is the relationship with Ced outside of football," Arkell Smith said. "I've gotten to know him as a man and what gets him going. He is a great dude and I think he can be a top quarterback in the league for us."
Smith was fourth in the MIAA in receiving last season, catching 56 passes for 720 yards and eight touchdowns. Lamberson added a few more weapons for his quarterback with transfers Micheal Noil and Demarcus Gregory. Noil spent four years at Idaho, while Gregory comes in from Texas State.
Central Missouri finished near the bottom in rush offense last season and that improvement lies in the lap of Avian Thomas. Thomas played in just eight games last season and accumulated 268 rushing yards.
The Mules defense left a lot to be desired in 2022. Central Missouri finished ninth in defensive efficiency last year, 10th in rush defense, seventh in pass defense, and 10th in sacks.
The defense returns David Olajiga and Cale Miller, both finished in the top-25 of the conference in tackles for loss. The secondary is headlined by Noah Blair who finished tied for first in the conference with three interceptions last year.
Central Missouri should continue to improve this season, but I'm not certain that will result in more wins. It may take a little more time before the Mules are fighting for MIAA cahmpionships.
Missouri Southern Lions 4-7 (4-7)
The Lions are improving, but not all rebuilds are done quickly. Third-year head coach Atiba Bradley won three games in 2021 and four games last season. But Bradley and his team were close to seeing things swing the other direction with three losses last October by three points or fewer.
"I feel like we established ourselves in the ability to compete in this league," Bradley said. "I think it has been a long time since Missouri Southern has been able to do that, so I'm excited from that standpoint. 2022 had a lot of close losses, and I'm excited to see if we've made the jump that we need to so that those close losses turn into close wins, and we can flip this thing around."
While the rest of the conference (or at least most it) is excited about their quarterbacks coming into the 2023 season, the Lions will be relying on the growth of their sophomore quarterback, Luke Sampson.
Sampson passed for 752 yards and five touchdowns in limited time as a freshman. The sophomore quarterback really earned the respect of his teammates after stepping in last season.
"Luke Sampson has really stepped up," Lions receiver Jaedon Stoshak said. "He came in last year after our starting quarterback had an injury and I think him getting reps with our starters—the more that he gets reps, the better that he performs. Even as a young guy, I think he's done a great job of stepping up."
Stoshak led Missouri Southern with 39 receptions for 481 yards and three touchdowns. Exekiel Lang finished just behind his teammate with 39 receptions for 481 yards and five touchdowns.
The offense also returns one of the conference's best running backs in Nathan Glades. The junior and Joplin native was second in the conference with 855 yards rushing while also scoring six touchdowns.
The defensive will be led by linebacker Colton Winder this year. Winder finished fifth in the conference with 91 tackles and will have to fill that leadership role left behind by Richard Jordan Jr.
The defensive line returns Solomona Fetuao after finishing with three sacks a season ago.
"I can't dwell on the past season and what happened," Fetuao said. "We came up short. We didn't meet the goals that we had for that season. Just going into this season taking baby steps is what coach was saying. Just improving on what we can do better for this upcoming season. It is going to be exciting, and it is fun, so I can't wait for it."
The Lions are another team that is likely to improve this season, but they will also be going up against conference opponents that have also improved over the offseason. For Missouri Southern to add more wins, the Lions will have to win more of those close games.
Fort Hays State 3-8 (3-8)
From the outside, it's hard to understand what exactly has caused the Tigers to go from conference champions to the bottom of the MIAA. The easy response is to point at the Fort Hays defense. Once one of the conference's best, the Tigers finished 10th in the league last season.
"We needed something to change, and it definitely has changed from this spring game into the summer," Safety Mason Perez said.
The defense is not without players that could help it improve in 2023. Linebacker Makel Williams returns after leading the defense with 86 tackles last year. The Tigers will also hope that junior Myles Menges can continue to grow into his new position along the defensive line after finishing with seven tackles for loss and 1.5 sacks.
The Fort Hays offense has more questions than answers entering the season, beginning with the most important position. With Chance Fuller transferring, the quarterback battle is between Jack Dawson and sophomore Ethan Forrester.
Dawson passed for 1,722 yards and 13 touchdowns last season, while Forrester passed for 372 and two touchdowns in limited action. The third guy in the mix is redshirt freshman Caleb Heavner.
"We've got three guys right now all competing for that spot and that all want that spot," Fort Hays coach Chris Brown said. "When you've got competition, that only makes those guys better. We expect a lot out of those guys."
The questions don't stop there as the team's top returning rusher is Dawson. At the running back postion, Ja'Quan Tills had the most yards in 2022 with 179.
"I think our offense is going to be very solid," Brown said. "It is just going to be a very, very young group on that side. But a bunch of young guys that have competed. With some transfers coming in as well, that is really going to help solidify some spots on the offensive side of the ball."
The Tigers find themselves in the same boat as Central Missouri and Missouri Southern with all of those programs relying on new players to help take them to the next level. Brown has the resume to make you believe he can get the Tigers there again.
Northeastern State Riverhawks 1-10 (1-10)
The worst part about playing in one of the country's toughest conferences is getting out of said conference's basement. Northeastern State hired a coach with a long record of success, but JJ Eckert has struggled to get things turned around in Tahlequah.
"As a football team, you want to be able to have that mental weapon where you can have some confidence," Eckert said. "And you want to be able to be a tough football team. I'm really excited about the fact that we've got some guys that are more confident than where we've been previously."
The Riverhawks come into the season with two guys at the quarterback position. Ben Ward threw 98 passes last season for 474 yards and three touchdowns, while Grant Elerick completed 45 passes for 439 yards and two touchdowns.
"The good thing that really showed itself in the spring is that those reps that those young guys had had, who have been in the program for two or three years—I think those reps started to show," Eckert said. "Now it wasn't so much making a call and having to think about it, now it was more of a reaction. And any time you do that, the game has a chance to slow down when you are playing the quarterback position."
Northeastern State returns leading rusher Isaiah Davis this year. Davis led the team with 138 carries for 317 yards last season. The Riverhawks also expect good things from redshirt freshman Brayden Gilkey who missed last season with an injury.
The wide receiver group will have a lot of youth this season with its two eldest statesmen being juniors who combined for four receptions last season.
The defensive side of the ball was far and away the strongest part of the Northeastern Oklahoma team last season. The Riverhawks finished sixth in yards per game and seventh in defensive efficiency.
"I believe this year defensively—we are coming," Safety Johnny Jean said.
Jean was second on the team in tackles last season and added two interceptions and two fumble recoveries. The team also returns Jordan Lamotte in the secondary after leading the team with 81 tackles.
Along the defensive line, the Riverhawks return defensive lineman Chris Lee. Lee was an honorable mention on the All-MIAA team after recording 34 tackles and five tackles for loss.
"That is what we really focused on going into the 2023 was the word 'finish' and finding way to be better in those regards," Eckert said. "And I'm not just talking about finishing a game. I'm talking about finishing a play, finishing a series, finishing a quarter. All those things add up."
You can't expect major changes from Northeastern State this season given the youth and the unknowns of the offense. But if the defense can be where they were or even better than they were a season ago, the Riverhawks should improve if they get better production from the offense.