2022 MIAA Week One Column
August 30th, 2022 7:00am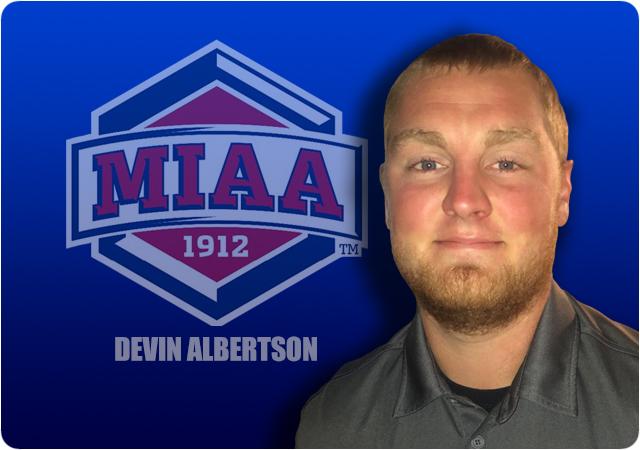 Football is back! To be specific, MIAA and Division II football are back this Thursday.
I am pumped for this season because of the parity I expect to witness in the MIAA this season. Let's jump into my power rankings that I am sure will be completely wrong by Labor Day.
MIAA Week One Power Rankings
1. Northwest Missouri State
2. Nebraska Kearney
3. Pittsburg State
4. Washburn
5. Emporia State
6. Fort Hays State
7. Central Oklahoma
8. Missouri Western
9. Missouri Southern
10. Central Missouri
11. Northeastern State
12. Lincoln
Northwest Missouri State and Nebraska Kearney are the best two teams in the conference until proven otherwise. Northwest Missouri has the best defensive head in the conference and all the history in the world. Nebraska Kearney has the best player in the conference in TJ Davis and has been a rising program over the past 3 years.
Washburn got the nod over Pittsburg State in the D2Football.com Preseason Top 25 Poll but I like Pittsburg State a little more going into the season. Chad Dodson Jr did a nice job at quarterback to end the year with a win at Fort Hays State. Washburn has big shoes to fill at quarterback with Mitch Schurig graduating, but Kellen Simoncic did get some playing time last year (including a relief duty win over Northwest Missouri). James Letcher Jr is still a stud for Washburn, but I like what Brian Wright is building at Pittsburg State.
Emporia State and Fort Hays State were a coin flip for me. Both teams have a proven quarterback (great hair for both guys by the way). Braden Gleason lead the MIAA in passing yards (3,393) and touchdowns (30) last year guiding Emporia State to a bowl game while Chance Fuller threw for 3,038 yards and 22 touchdowns in 2021.
I am giving Central Oklahoma the benefit of the doubt with Adam Dorrel returning to the MIAA. This is a bridge year for Central Oklahoma, I expect them to be much better in 2023.
Missouri Western is going to be able to score some points this year but I am not sold on their defense.
Missouri Southern was a weird team in 2021. Big wins over Central Oklahoma and Central Missouri but a puzzling loss to Northeastern State. Nearly upsetting Pittsburg State and Emporia State but could not keep up with Missouri Western. I believe they will be a little more consistent this year.
Central Missouri was a mess in 2021. Josh Lamberson takes over a program that is just one season removed from being MIAA co-champions but it feels like a lifetime ago.
Northeastern State and Lincoln played a barnburner against each other last year but struggled mightily with everyone else.
MIAA Picks
Last year: 52-20 (72.2%)
Game of the Week: Fort Hays State at #4 Northwest Missouri State 7pm
All-time series: Northwest Missouri State leads 21-14-1
Last Year: Northwest Missouri State won 15-7
Last year this was a painfully bad offensive football game. Old heads might call it a defensive gem but I call it ugly football. Chance Fuller will be able to move the ball a bit better this year against an inexperienced secondary for Northwest Missouri. The front seven should be stellar again for Northwest Missouri and will need to get quick pressure to help out the young secondary. On the other side of the ball, the biggest question mark is who is going to be the starting quarterback for Northwest Missouri. I am all in on the Mike Hohensee bandwagon. The offense looked and played better with him at the helm last year, more consistency. Braden Wright has a role to play with his legs and could offer a nice change of pace if needed. I am not a fan of the two quarterback system if both quarterbacks are running the same offense. It can work with a pass-first quarterback and a run-first quarterback to give opposing defenses a different look. The weapons for Northwest are unknown after losing Al McKeller and their top three wide receivers to graduation. In the end, I am trusting the Northwest Missouri defense to hold strong and grind out the win over a feisty Fort Hays team.
Northwest Missouri State 24 Fort Hays State 14
#13 Nebraska Kearney at Missouri Southern 7pm
All-time series: Nebraska Kearney leads 4-3
Last Year: Nebraska Kearney won 38-0
I like the direction Missouri Southern is trending, but Nebraska Kearney is a playoff caliber team that is looking to take the next step as a national champion contender. TJ Davis is the best player in the conference and I expect the defense to be more consistent this season. Nebraska Kearney cruises to a win.
Nebraska Kearney 31 Missouri Southern 10
Lincoln at #25 Washburn 6pm
All-time series: Washburn leads 8-0
Last Year: Washburn won 76-12
Washburn will likely stay in the Top 25 after this week. This is the perfect warm up game for Kellen Simoncic and his weapons to get in sync before playing Nebraska Kearney in two weeks. This is not even the Lincoln's coaches or players fault, they are at a huge disadvantage in the scholarships and it rears its ugly head on the gridiron. Until Lincoln makes a commitment to fund a competitive football team, this will continue to happen.
Washburn 70 Lincoln 10
Central Oklahoma at Missouri Western 7pm
All-time series: Missouri Western leads 7-4
Last Year: Central Oklahoma won 24-20
This is the most intriguing game in the MIAA to start the year. I went back and forth on this game for the last week or so as I was getting ready for the season. Missouri Western has this game circled to welcome Adam Dorrel back to the MIAA with a loss. But I have seen the way Dorrel runs his program. He runs a tight ship and his team is going to be well coached at the line of scrimmage. Can Dorrel get Central Oklahoma where they need to be this early in the season? I have my doubts, but Central Oklahoma won this game last year and I think they will be better this year. Give me Central Oklahoma is the best game of the week.
Central Oklahoma 30 Missouri Western 27


Central Missouri at Pittsburg State 7pm
All-time series: Pittsburg State leads 44-12-2
Last Year: Pittsburg State won 35-16
As I said in the power rankings, I am high on Pittsburg State this year. If anyone has stock on the Gorillas for sale, I will buy it all. These two teams are headed in the opposite directions from where they were at this time last year. Josh Lamberson will need time to get Central Missouri back to where they were in 2019. The score of this game will look closer than the game actually was.
Pittsburg State 34 Central Missouri 17
Northeastern State at Emporia State 7pm
All-time series: Emporia State leads 10-5
Last Year: Emporia State won 38-7
If this game is even remotely close I will question my faith in Emporia State. Braden Gleason should be chilling on the sideline by the start of the fourth quarter. Northeastern just has a ways to go before they can be trusted to compete with the top half of the league. Northeastern will score a couple times late to get to 20 points.
Emporia State 56 Northeastern State 20