MIAA Week Two Preview
September 11th, 2019 2:00am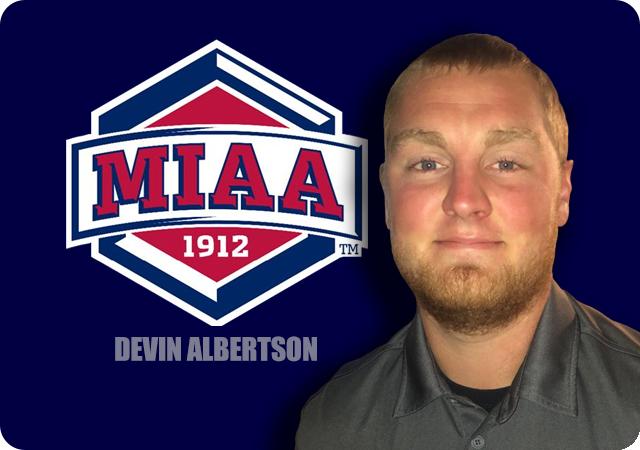 Week 2 Preview
After an insane week one, we turn our sights to week two. Four games on Thursday night and two on Saturday afternoon. Four MIAA teams are in the the D2football.com Top 25 poll this week: #6 Northwest Missouri, #20 Central Missouri, #22 Fort Hays and #23 Pittsburg State. Two of those teams play tough home games this week.
In addition to my score predictions, I will be posting the Massey Rating prediction as well.
Thursday Games
Missouri Southern at Lincoln
All-time: Missouri Southern leads 8-2
Last played in 2013: Missouri Southern 59-10
While neither one of these teams are close to contending for a conference title, this should be a competitive game. The Lions looked a bit lost in the first half against Nebraksa-Kearney last Thursday, but they started to figure things out after halftime. Iowa State transfer quarterback Jacob Park threw for 351 yards and four touchdowns. Unfortunately, Park's completion percentage was a subpar 46 percent and he threw two interceptions. The Lions offense will go as Park goes. Park's favorite target against the Lopers was the former Virginia Tech and Garden City quarterback Dwayne Lawson. Lawson caught six balls for 179 yards and two touchdowns. Expect that connection to continue, but not at that level of production.
The Blue Tigers need to clean up their offense if they want to win their first MIAA game since returning to the conference. You cannot win in the MIAA if you turn the ball over five times and be the less talented team. Lincoln will rely on the legs of sophomore running back Hosea Franklin. Franklin was the Blue Tigers offense against Washburn, running for 251 yards and two touchdowns on just 20 carries. Lincoln does not have much of a passing game, so can Missouri Southern stop Franklin?
Now let's go back to Park for a second and look at his long journey to Joplin. Park was South Carolina's Mr. Football in 2013 and was a top-15 quarterback recruit coming out of high school. Park committed to Georgia but had offers from Alabama, Auburn, Florida State, Notre Dame and Tennessee. After redshirting at Georgia, Park attended Northeastern Oklahoma A&M in the spring of 2016 but did not play football. Park reemerged at Iowa State in 2016 and 2017. He played in 14 games, starting seven. Park's stat line as a Cyclone: 233 of 388 for 2,972 yards, 21 touchdowns and 10 interceptions. But Park took a personal medical leave of absence from the team after the first four games in 2017 and sat out the 2018 season. Now Park is putting up big numbers for Missouri Southern.
In the end, can Lincoln limit Park through the air and can Missouri Southern limit Franklin on the ground? I trust Missouri Southern to make a few more plays and a few less mistakes at this point. Missouri Southern will win their ninth straight matchup with Lincoln.
My prediction: Missouri Southern 34 Lincoln 27
Massey: Missouri Southern 27 Lincoln 24
#20 Central Missouri at Northeastern State
All-time: Northeastern State leads 8-6
Last year: Central Missouri 62-10
Brook Bolles should have a field day with the Northeastern secondary. Last week, the Riverhawks allowed Emporia State to shred them through the air. Dalton Cowan and Braden Gleason went a combined 20 of 32 for 300 yards and four touchdowns. Unfortunately for the Riverhawks, the run defense was not much better. The Hornets ran for 270 yards on 51 attempts. Northeastern State just is not a good team right now.
Central Missouri is riding high off the comeback win over Fort Hays last Thursday. Bolles looked a little shaky early in that game, but once he settled in, Bolles was dynamic. Central Missouri should focus on building an early lead, then staying as healthy as possible so they can be ready for Missouri Western in week three.
Central Missouri has won six straight games against the Riverhawks and have scored 50 or more points every time. That streak continues.
My prediction: Central Missouri 52 Northeastern State 10
Massey: Central Missouri 48 Northeastern State 20
Central Oklahoma at Nebraska-Kearney
All-time: Central Oklahoma leads 5-3
Last year: Nebraska-Kearney 31-27
Credit to Central Oklahoma for not quitting at halftime last Thursday when they fell behind 34-7 to Pittsburg State. To be that far behind and comeback to take the lead with three minutes to go is so impressive. The Bronchos are notorious for slow starts and they paid the price against Pittsburg State.
Alex McGinnis was super efficient passing the ball last week for the Lopers (14 of 17 for 190 yards and three touchdowns). If McGinnis can be that good through the air, it will open up more running lanes for Darrius Webb and David Goodwin.
The Nebraksa-Kearney run defense was pretty good against Missouri Southern, only allowed 2.6 yards for carry. The pass defense needs work though, Will Collins could be in for a big day for the Bronchos.
Last year, Nebraska-Kearney went on the road and beat Central Oklahoma, I believe the Bronchos will return the favor this year.
My prediction: Central Oklahoma 38 Nebraska-Kearney 31
Massey: Central Oklahoma 27 Nebraska-Kearney 23
Missouri Western at #22 Fort Hays
All-time: Missouri Western 15-12-1
Last year: Missouri Western 23-13
I lowkey love this game. Both teams are coming off tough losses to good teams. Starting 0-2 would be a killer for these teams shot at postseason play. When teams play with desperation and urgency, they play better. That is why this game should be so much fun.
Fort Hays was up the entire game in the loss at Central Missouri last Thursday. That has to leave a bad taste in their mouth. Fort Hays did run for 137 yards against the Mules, but only at 3.7 yards per carry. That will have to improve to take pressure off Chance Fuller and the passing game. Fuller looked pretty good through three quarters in Warrensburg but faded late. An improved running game will also help the Tigers be better in the red zone, stop settling for field goals and get the ball into the endzone.
The Fort Hays defense did a good job of corralling the Mules offense until the final two drives of the game. From what I saw, the Tigers defense looked fast and physical, just got beat by a dynamic quarterback.
Missouri Westen needs to clean up the mistakes they made last week if they want to pull off the upset. The Griffons were the better team last Thursday but shot themselves in the foot too many times. Griffons quarterback Wyatt Steigerwald looked like an upgrade from last year's starter Marino. If Steigerwald can not turn the ball over (fumbled high snap, pick six and late interception last week), the Missouri Western offense will be nearly impossible to stop. The senior offensive line does a great job protecting Steigerwald and did open up some holes against a good Bearcat front last week.
I was not that impressed with the Missouri Western's defense last week, except for their defensive line. I think Missouri Western will be able to control the line of scrimmage and force Fuller to beat them through the air. I believe Fuller will make the throws Wright missed last week and make the Griffons pay.
Fort Hays avenges the loss from last year in St. Joseph and stays in the playoff hunt.
My prediction: Fort Hays 31 Missouri Western 27
Massey: Fort Hays 28 Missouri Western 21
Saturday Games
Washburn at #6 Northwest Missouri
All-time: Northwest Missouri leads 32-6
Last year: Northwest Missouri 38-17
Washburn could not have been more sloppy with the ball in last weeks 49-27 win over Lincoln. The Ichabods were lucky they were playing Lincoln because Washburn turned the ball over seven times. If they turn the ball over more than twice in Maryville, no chance they win. Quarterback Mitch Schurig did not look good in the first half against Lincoln and his turnovers kept the Blue Tigers in the game.
On defense, Washburn will have to fix their run defense. If Hosea Franklin can run for 251 yards on the Ichabods, what will Justin Rankin and Isaiah Strayhorn run for? Washburn should stack the box, take away Rankin and Strayhorn and force Braden Wright to beat them through the air.
Wright was not good last week at Missouri Western. His mechanics were poor and did not step into a single throw all game. In all 18 passes, Wright either threw off his back foot or on the run. It is impossible to be a consistent passer with bad footwork.
For the Bearcats defense, it is all about the injuries in the secondary. Will Jacob Gassman, Chama Pierre and J'Ravien Anderson all play this Saturday? If not, can the backups step up and make the necessary plays? Sophomore Trey Washington did last week, recording a sack and a huge interception. Those plays sealed the win for Northwest Missouri. Can Mitch Schurig exploit the depleted Bearcat secondary?
The Bearcats have won 14 straight games in this series, I expect that streak to continue.
My prediction: Northwest Missouri 41 Washburn 23
Massey: Northwest Missouri 35 Washburn 17
Emporia State at #23 Pittsburg State
All-time: Pittsburg State leads 61-31-2
Last year: Pittsburg State 34-13
I still do not know how good Emporia State is this year, it's hard to take anything away from a blowout win against Northeastern State. I said last week that Dalton Cowan was a question mark coming into this season for the Hornets. Cowan played well in the season opener (15 of 25 for 261 yards and three touchdowns) and showed a lot of potential. I am interested to see how Cowan looks against a real defense on the road. Pittsburg State did allow 35 points last week, but 14 of those points came on a kickoff return and a defensive score.
Pittsburg State is setting football back 30 years as they are running the veer offense. When the Gorillas did not fumble the ball away, the offense was effective, scoring on all six first half drives. The big question is who do the Gorillas have run their offense? Will it be the running quarterback Brandon Miekus or the passer Mak Sexton? I would lean towards Sexton so defenses have to at least think about defending the pass, but I think Miekus will get more snaps.
The Hornets have a defense capable of stopping a lot of teams this year. However, the Pittsburg State offense is unconventional and difficult to prepare for in just a week. Lucky for the Hornets, they get an additional two days of preparation thanks to the game being on Saturday. The additional two days of preparation favors the better coaching staff, edge Emporia State.
The last time the Hornets beat the Gorillas was in 2016 in Pittsburg. Emporia State won that game 41-36. I believe the Hornets will recreate that magic Saturday night
My prediction: Emporia State 35 Pittsburg State 34
Massey: Pittsburg State 31 Emporia State 24
Other games in the Region to keep an eye on:
Delta State at Grand Valley State
Ferris State at Central Washington
Hillsdale at Indianapolis
Ouachita Baptist at Arkansas Tech