2021 MIAA Week Three
September 14th, 2021 11:00pm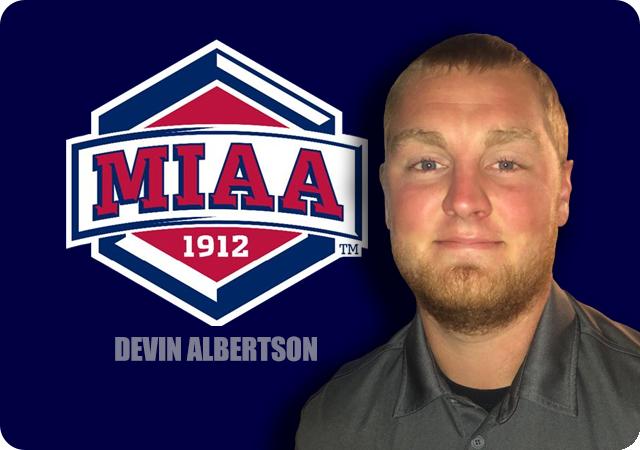 After two weeks of games, I am just as befuddled with the MIAA as I was before the season started. I know we are only two weeks in, but this year could be similar to 2003 where five teams shared the conference title (Central Missouri, Emporia State, Missouri Western, Northwest Missouri and Pittsburg State). Could 3-4 teams share the conference title this year after the conference beats up on itself? It absolutely could. If that happens, the MIAA is a two bid league maximum.
I went 1-4 in my picks last week, tanking my season record to 5-6. I'm glad Washburn won last week or I would have been skunked. How embarrassing would that have been?
Week 2 Thoughts
Nebraska Kearney is for real, down 17-7 at Pittsburg State and they did not flinch. TJ Davis led three touchdown drives of 67, 95 and 57 yards to complete the comeback and pull off the upset 28-17. Also, give credit to the Nebraska Kearney defense for shutting down Pittsburg State in the second half. Pittsburg State is still a good team, but Nebraska Kearney earned a ton of street cred in week two.
Missouri Western can beat Fort Hays State but not Central Oklahoma? Huh?! Central Oklahoma can dominate Missouri Western then turn around and lose to Emporia State? Puzzling.
Central Missouri might not be any good in 2021. The offense cannot move the ball, let alone score and the defense is allowing 33 points per game. Central Missouri is staring 0-4 down the barrel with Northwest Missouri and Nebraska-Kearney up next on the schedule.
Washburn is a legit team this year. A legit quarterback, stout defense and an experienced coach is a great winning formula at any level of football.
Congrats to Northeastern State for ending their 25 game losing streak at Missouri Southern. I did not think it would end, good for that program. As for Missouri Southern, yikes. Losing to a team that you beat by nearly 80 last time you played them is mindblowing.
MIAA Week Three Power Rankings
Northwest Missouri State --

Nebraska Kearney +2

Washburn +3

Pittsburg State -1

Missouri Western +3

Fort Hays State -4

Emporia State +2

Central Oklahoma -1

Central Missouri -4

Northeastern State +2

Missouri Southern -1

Lincoln -1

Northwest Missouri was idle due to Lincoln's COVID outbreak, they will hold steady at 1 for another week.

Nebraska Kearney has looked like the best team in the MIAA through two weeks.

Washburn has dominated their first two opponents, Nebraska Kearney will be their next big test.

Pittsburg State might not be "back" but they are still a good team. I trust them more than the teams below them right now.

Missouri Western had a bad half at Central Oklahoma, since then they have been excellent. They need to build on that momentum vs Emporia before a tough three game stretch against the top three teams in the MIAA.

Fort Hays State has been the second biggest disappointment in the MIAA so far and they have lost two games by a combined 15 points. They have two "get right" games in Lincoln and Missouri Southern to right the ship.

Emporia State took a big jump after beating Central Oklahoma. Their quarterback looks like a baller and the defense is salty.

Central Oklahoma is weird, how do you beat Missouri Western and then lose to Emporia State? What happened to Stephon Brown? Just when you start to believe in Central Oklahoma, they do something like this.

Central Missouri is the biggest disappointment of 2021. It is not just starting 0-2 with losses to decent Pittsburg State and washburn teams. It is the fact that Central Missouri got mauled in both games.

The bottom three will rotate depending on how they play against each other, right now Northeastern State gets the nod at 10.
*Starting in Week Four, I will start doing start comparisons for each game. I want a bigger sample size before I start comparing the numbers.
Game of the Week: Washburn (2-0) at Nebraska Kearney (2-0)
Saturday 1pm
All-time: Nebraska Kearney leads 15-13
2019: Washburn won 57-41
This game features two of the best rushing attacks and overall offenses in the MIAA. Both teams average over 5 yards per carry and around 500 yards of offense per game. Washburn has a more balanced attack but Nebraska Kearney will abuse your front seven with their rushing attack. Nebraska Kearney is rushing for 274 yards per game while Washburn only allows 46 yards per game on the ground. Washburn has arguably the best pocket passer in the MIAA in Mitch Shurig while TJ Davis is the best dual threat quarterback in the MIAA.
I am taking the home team in this one, TJ Davis is the ultimate x-factor.
Nebraska Kearney 30 Washburn 27
Northwest Missouri State (1-0) at Central Missouri (0-2)
Saturday 1pm
All-time: Northwest Missouri State leads 61-35-2
2019: Northwest Missouri State won 45-23
This could have been the game of the year in the MIAA a month ago. Now, Northwest Missouri snuck by Fort Hays State in week one and then got a bye in week two. Central Missouri got mauled by Pittsburg State and Washburn to start the year. Neither fan base is thrilled with the quarterback play. We still are not sure if Kyle Bradley or Logan Twehous will start for Central Missouri. Not knowing who your guy is at quarterback and having a nonexistent running game is a terrible place to be with Northwest Missouri coming to town. On the other side, how long will Northwest Missouri stick with Braden Wright at quarterback? He is now in his third year as the starter and the inconsistency from play to play remains. I believe he has more command of the offense now but the results are not there right now. If Northwest Missouri expects to contend for a national championship this year, it is reasonable to ask if Wright is the right man for the job.
That being said, I am taking Northwest Missouri, possibly getting a defensive or special team score along the way. That defense is so darn elite.
Northwest Missouri State 27 Central Missouri 10
Emporia State (2-0) at Missouri Western (1-1)
Saturday 6pm
All-time: Missouri Western leads 26-16
2019: Missouri Western won 28-0
If we look at the transitive property of football, it tells us that Emporia State should beat Missouri Western because Emporia State beat Central Oklahoma and Central Oklahoma beat Missouri Western. However, Missouri Western is a poor first half start on the road after two years off from being 2-0. Missouri Western has started to put things together over the last six quarters. They have started to look like the team I envisioned them to be in the offseason. For Emporia State, Brandon Gleason currently leads the MIAA in passing yards and touchdowns while having a touchdown to interception ratio of 6 to 0. Emporia State's resurgent defense is led by Cade Harelson, who leads the MIAA in sacks (3) and tackles for loss (5).
In the end, I believe Missouri Western plays better at home and wins a hard fought game.
Missouri Western 34 Emporia State 30
Pittsburg State (1-1) at Northeastern State (1-1)
Saturday 6pm
All-time: Pittsburg State leads 8-0
2019: Pittsburg State won 58-3
This is the first of three lopsided matchups. Pittsburg State should take their frustrations from blowing the game last week against Nebraska Kearney out on Northeastern State this week. I do not see how this game could be competitive and if it is, that is on Pittsburg State.
Pittsburg State 48 Northeastern State 10
Lincoln (0-1) at Fort Hays State (0-2)
Saturday 7pm
All-time: Fort Hays State leads 8-2
2019: Fort Hays State won 66-6
Fort Hays has lost two heartbreakers to start the season. What better way to get back on track than to host Lincoln. Lincoln got destroyed by Washburn in week one and would have week two at Northwest Missouri if not for COVID. This game should not be close.
Fort Hays State 52 Lincoln 7
Missouri Southern (0-2) at Central Oklahoma (1-1)
Saturday 7pm
All-time: Central Oklahoma leads 6-2
2019: Central Oklahoma won 52-27
Central Oklahoma has to be kicking themselves for wasting a key win over Missouri Western in week one by following it up with a loss at Emporia State. Will Stephon Brown be the starter this week or will Central Oklahoma turn the keys of the offense over to the veteran Keats Calhoon? I believe they will stick with Brown for the time being. Both could get reps in this game though. Missouri Southern is just not a good football team right now. It is hard to build a program when they have to keep resetting the program every year or two due to a coaching change. Give me Central Oklahoma in a blowout.
Central Oklahoma 41 Missouri Southern 17