2021 MIAA Week Four
September 22nd, 2021 8:00am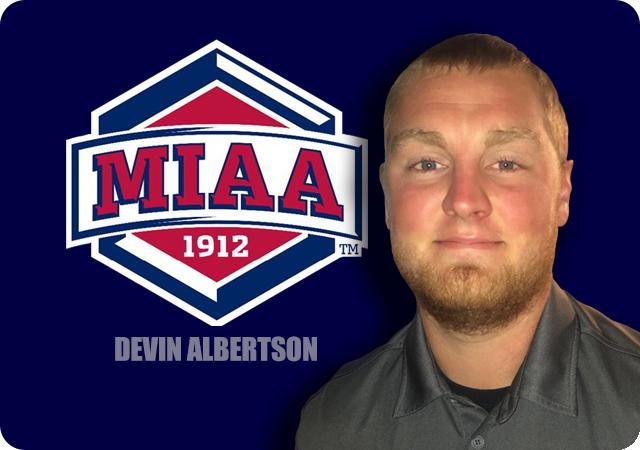 Week three went as expected except for the game in Edmond, Oklahoma.
Northwest Missouri 47 Central Missouri 7
Mike Hohensee was fantastic in his first collegiate start and Northwest Missouri dominated in Warrensburg. Northwest Missouri looked like a true national title contender, we shall see if that continues against better competition. Central Missouri's 2021 season has been an absolute flop. I get they have played some of the best teams in the MIAA, but they have looked awful through three weeks. Central Missouri will battle just to finish .500.
Nebraska Kearney 28 Washburn 24
TJ Davis is my favorite player to watch in the MIAA and is the conference's best shot at the Harlon Hill Trophy. Nebraska Kearney is in a great spot after wins over Pittsburg State and Washburn, I love the direction this program is headed. Washburn will be fine, they had the lead in the fourth quarter, on the road, against one of the best teams in the MIAA.
Pittsburg State 48 Northeastern State 13
Not much to say about this game, Pittsburg State did what they were supposed to do against a team like Northeastern State.
Missouri Western 38 Emporia State 37
How about the comeback Griffons? Missouri Western has been a great second half team all year and Emporia State was the latest victim. I did like Emporia State's decision to go for two and the win with 1:29 left though. On the road, the home team has all the momentum, the right choice is to go for the win. They were maybe 6 inches away from glory.
Fort Hays 72 Lincoln 0
Yikes. Fort Hays took their frustrations out on poor Lincoln. Enough said.
Missouri Southern 14 Central Oklahoma 10
What happened here? Missouri Southern loses to Northeastern State at home in week two and then turns around and beat Central Oklahoma on the road? That makes zero sense. Oh well, a great win for Missouri Southern and a devastating loss for Central Oklahoma.
Last week: 5-1
Season: 10-7
MIAA Week Four Power Rankings
Northwest Missouri State --

Nebraska Kearney --

Washburn --

Pittsburg State --

Missouri Western --

Fort Hays State --

Emporia State --

Central Missouri +1

Central Oklahoma -1

Northeastern State --

Missouri Southern --

Lincoln --
Week Four Games
Game of the Week: Missouri Western (2-1) at Washburn (2-1)
Saturday, 1pm
All-time: Missouri Western leads 26-20
2019: Missouri Western won 46-21
This game is a classic pick 'em. I believe it will come down to Anthony Vespo vs Mitch Schurig and which quarterback makes the fewest big mistakes. Missouri Western feast on turnovers and second half heroics.
But give me the home team that is more consistent from half to half.
Washburn 41 Missouri Western 38
#21 Nebraska Kearney (3-0) at Central Missouri (0-3)
Saturday, 1pm
All-time: Central Missouri leads 7-0
2019: Central Missouri won 47-40
Nebraska Kearney looks great through three weeks and Central Missouri has not played a good quarter yet in 2021. TJ Davis and Nebraska Kearney will run all over Central Missouri and send them to 0-4. Central Missouri will have to wait until October to get their first win in 2021.
Nebraska Kearney 45 Central Missouri 20
Central Oklahoma (1-2) at #4 Northwest Missouri (2-0)
Saturday, 1:30pm
All-time: Northwest Missouri leads 9-3
2019: Northwest Missouri won 59-10
In the past, Northwest Missouri has either squeaked by Central Oklahoma or absolutely demolished them. I believe this year will be the latter option. Central Oklahoma hit rock bottom last week losing to Missouri Southern while Northwest Missouri may have fixed their offense with Mike Hohensee at quarterback. Northwest Missouri rolls on family weekend.
Northwest Missouri 45 Central Oklahoma 17
Fort Hays (1-2) at Missouri Southern (1-2)
Saturday, 2pm
All-time: Fort Hays leads 17-13
2019: Fort Hays won 44-3
Both teams are coming off wins last week, but Fort Hays should take care of business here. If Missouri Southern wins this game, I will just throw my hands up and stop trying to figure out this conference.
Fort Hays 38 Missouri Southern 17
Northeastern State (1-2) at Lincoln (0-2)
Saturday, 2pm
All-time: Lincoln leads 2-1
2019: Lincoln won 27-9
Northeastern could be .500 for the first time since 2016 when they started the year 1-1. Going 2-2 would be the latest in a MIAA season Northeastern State has been .500. Lincoln has been outscored 148-12 in two games this year. In a battle between two of the worst teams in the MIAA, I will take the team who has actually seen success this year.
Northeastern State 20 Lincoln 17
Emporia State (2-1) at Pittsburg State (2-1)
Saturday, 7pm
All-time: Pittsburg State leads 61-31-2
2019: Pittsburg State won 44-14
The final game of the week will take place in the Jungle. I expect points to be scored in bunches in Pittsburg on Saturday night. If I did not have a prior engagement, I would have traveled down to Pittsburg to see the Jungle in primetime against a state rival. Emporia State can score in a hurry, we saw that at Missouri Western last week, but Pittsburg State has a better defense than Missouri Western and will give Braden Gleason trouble. Make Sexton will make enough plays for Pittsburg State to win on family weekend in a barnburner.
Pittsburg State 33 Emporia State 27