2021 MIAA Playoffs Regional Final Preview
December 2nd, 2021 7:00am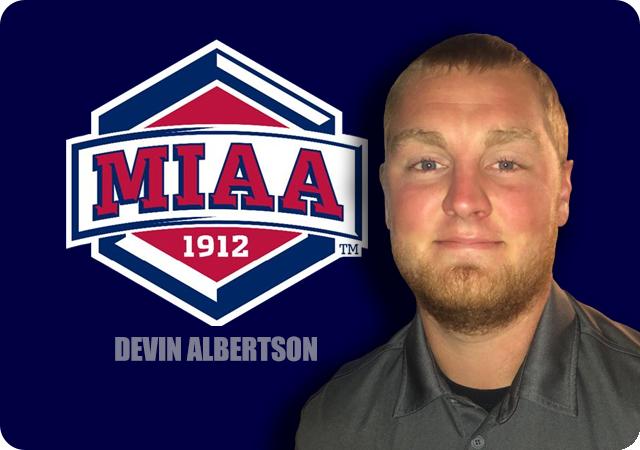 Northwest Missouri State and Nebraska Kearney both went on the road in the second round of the playoffs. Northwest Missouri came away with a hard fought win while Nebraska Kearney's season came to an end. Let's take a look at what happened in both of those games.
Round Two Recap
#4 Northwest Missouri 28 #3 Harding 9
Harding controlled the ball and ran for 245 yards against the Bearcats. If you had told me that before the game started, I would have guessed Harding won the game. But the Bearcats forced three turnovers, including fumbles on Harding's first two drives. The Bearcats won this game on the possessions at the end of the first half and beginning of the second half. Harding led 9-7 with 2:32 left in the first half. Northwest Missouri would go on back to back scoring drives of 11 plays-80 yards and 3 plays-75 yards to build a 21-9 lead. The Bearcats turned a deficit into a two score lead without Harding touching the ball. Northwest Missouri had 155 yards on those two drives but had 255 yards of total offense for the game. Braden Wright sealed the game with a 58 yard touchdown pass to Kaden Davis on 3rd and nine with about four minutes left. While the offense was not pretty, it put up 28 points against one of the best defenses in Division II. The Bearcat defense held Harding's triple option offense 150 yards under their season average. The Bearcats are going to be hard to beat if the offense can score four touchdowns.
#24 Angelo State 20 #21 Nebraska Kearney 7
Unlike the first game, this score was closer than the game actually was. Angelo State had twice as many yards as Nebraska Kearney and nearly twice the amount of first downs in the game. Angelo State effectively took TJ Davis out of the game and tried to make someone else make a play. It was a great season by the Lopers, they just ran into a better team on the road. I believe we will see Angelo State play in the national semifinals next week. TJ Davis was named one of the eight finalists for the Harlon Hill trophy. I do not believe Davis will win the award over Shepherd's star quarterback Tyson Bagent but I am glad to see Davis represent the MIAA and Super Region Three as a national finalist.
Last week: 2-0
Season: 51-19 (72.9%)
Regional Final Game
#4 Northwest Missouri (11-1) at #1 Ferris State (11-0)
Saturday, Noon
All-time: Ferris State leads 2-1
Last Meeting in 2019: Ferris state won 25-3
| | | |
| --- | --- | --- |
| | Northwest Missouri | Ferris State |
| Points Scored | 37.8 (16th) | 46.1 (2nd) |
| Points Allowed | 10.1 (2nd) | 19.3 (27th) |
| Pass Yards | 249.0 (44th) | 258.5 (30th) |
| Pass Yards Allowed | 150.4 (13th) | 169.0 (21st) |
| Rush Yards | 215.3 (18th) | 251.3 (7th) |
| Rush Yards Allowed | 57.4 (2nd) | 97.8 (20th) |
| Total Offense | 464.1 (10th) | 509.7 (3rd) |
| Total Defense | 207.8 (2nd) | 266.8 (15th) |
| Turnover Margin | 0 (84th) | +1 (76th) |
The winner of this game might be the favorite to hoist the championship trophy in McKinney, Texas on December 18th. Both teams could be without their starting quarterbacks this Saturday. Jared Bernhardt left the Grand Valley game last week with an injury and did not return. I have not heard if Bernhardt will be cleared to play this week but if he can't play, sophomore Mylik Mitchell should get the nod at quarterback. Mitchell started at Northwood back on October 2nd and threw for 508 yards and six touchdowns. While Northwood was not good this year, 1-9, it does show that Mitchell is more than capable at running the Ferris State offense. Last week in relief duty, Mitchell threw for 66 yards and one touchdown while adding 53 yards and one touchdown on the ground over the last half of the game. With Bernhardt, the Ferris State offense is almost an unstoppable machine. Without Bernhardt, the Ferris State offense is merely great. One thing I noticed about Ferris State while watching them last week is how big and physical the Bulldogs offensive line played. The only offensive line Northwest Missouri has played this year with a comparable size was Pittsburg State. Ferris State is even more physical and their scheme is difficult to contain. Tony Annese has the Ferris State program rolling right now, similar to how Adam Dorrell had Northwest Missouri rolling before he left for Abilene Christian. For Northwest Missouri, the status of starting quarterback Mike Hohensee is a mystery. The status of a hurt player is something that usually stays under lock and key in Maryville. If Hohensee cannot play, junior Braden Wright will start again. Wright started the season opener in a 15-7 win at Fort Hays and last week's 28-9 win at Harding. While the Bearcats offense is more consistent with Hohensee in the lineup, Wright's mechanics have improved since 2019. Wright was the starting quarterback for the Bearcats in the 25-3 loss at Ferris State in 2019. Northwest Missouri has closed that gap since then, but did they close it enough to win in Big Rapids this Saturday? For Northwest Missouri to win this game, their offensive stars have to ball out. Harlon Hill finalist Al McKeller needs to have a big game and two of the three wide receivers (Alec Tatum, Imoni Donadelle and Kaden Davis) need to make a big impact. Braden Wright will need to handle the Ferris State pass rush and use his legs to create offense as well. The Northwest Missouri defense will need to play their best game of the season. While there is a path for a Bearcat win in Big Rapids, Ferris State is the favorite for a reason. I hope I am wrong, but I am picking the Bulldogs in this one.
Ferris State 20 Northwest Missouri 17
Farmers Bank & Trust Live United Bowl: Texarkana, Arkansas
Emporia State (6-5) vs Southeastern Oklahoma (8-3)
Saturday, Noon
All-time: First ever meeting.
| | | |
| --- | --- | --- |
| | Emporia State | SE Oklahoma |
| Points Scored | 31.3 (53rd) | 34.3 (30th) |
| Points Allowed | 27.45 (100th) | 23.45 (60th) |
| Pass Yards | 290.0 (17th) | 262.4 (28th) |
| Pass Yards Allowed | 274.3 (151st) | 201.1 (70th) |
| Rush Yards | 133.5 (100th) | 150.5 (76th) |
| Rush Yards Allowed | 135.8 (64th) | 157.6 (93rd) |
| Total Offense | 423.5 (34th) | 412.8 (39th) |
| Total Defense | 410.1 (123rd) | 358.7 (81st) |
| Turnover Margin | +1 (76th) | +8 (23rd) |
While this is the first ever official meeting between these two schools on the gridiron, they did have a joint practice and scrimmage back on April 10th. Let's take a look at what the Southeastern Oklahoma Savage Storm did in 2021. The Savage Storm went 8-3 with impressive wins against Harding 32-31 and at Ouachita Baptist 35-21. Their three losses were a combined 11 points to Henderson State 27-24, at Oklahoma Baptist 43-37 OT and East Central 30-28. Southeastern Oklahoma was in the playoff mix until the last week of the regular season before being upset by East Central. Southeastern Oklahoma played in five games this year decided by one score or less, the Savage Storm went 2-3 in those games. On offense, Southeastern Oklahoma is led by junior quarterback Daulton Hatley. Hatley completed nearly 65% of his passes this year, throwing for 2,850 yards, 24 touchdowns and five interceptions. Hatley's three favorite targets are Braxton Kincade (53 receptions, 652 yards and nine touchdowns), Katrell Blakely (68 receptions, 624 yards and two touchdowns) and Marquis Gray (32 receptions, 600 yards and three touchdowns). Kincade is the most consistent game to game, Blakely has come on strong late in the year and Gray is the big play guy. The Savage Storm rushing attack is led by CJ Shavers (131 carries for 777 yards and three touchdowns) and goal line power back Deundre Wheeler (92 carries for 478 yards and 14 touchdowns). On defense, junior linebacker Maalik Hall was the GAC Defensive Player of the Year after recording 53 tackles, 12 tackles for loss and six sacks. Sophomore linebacker Scooter Baker actually led the team in tackles with 73. Baker also recorded six tackles for loss, 1.5 sacks and a defensive touchdown as a 1st Team All-GAC player. Southeastern Oklahoma was picked to finish 11th in the GAC in the pearson but exceeded expectations to finish fourth. Head coach Tyler Fenwick was named the GAC Coach of the Year after turning the program around from a 1-10 record in 2019.
I had a hard time figuring out Emporia State in 2021. The Hornets played in seven one-score games this year, going 3-4 in those games. The same team that upset, and dominated, a playoff team in Washburn lost to a four win Central Missouri team the following week. Emporia State had multiple games this year end on an onside kick. The Hornets are led by a fantastic passing game, sophomore quarterback Braden Gleason had a stellar year. Gleason completed 66% of his passes for 3084 yards, 27 touchdowns and eight interceptions. Emporia State's short passing game is an extension of their running game. Five different Hornet receivers have between 300 and 400 yards receiving this year. Junior Dalton Cowan was Gleason's favorite target, but he has been out of the lineup since the Central Missouri loss in week six. Junior running back Canaan Brooks spearheads the rushing attack with 135 carries for 663 yards and 7 touchdowns. As fun as the Emporia State offense was to watch this year, the defense was hit and miss. The Hornets run defense was solid this year, except the regular season finale at Northwest Missouri where they allowed 347 yards. The Emporia State pass defense was not good in 2021, allowing over 300 yards six times and over 400 yards twice.
In the end, I think Southeastern Oklahoma has overachieved this season. Emporia State has played to the level of their competition and will beat Southeastern Oklahoma in this bowl game.
Emporia State 34 Southeast Oklahoma 30
BONUS CONTENT:
I went and dove into the 8 teams that are still in the playoffs and looked at their stats. I ranked each team by the major offensive and defensive categories: points, total yards, passing yards, rushing yards, 3rd down conversion percentage, scoring margin and turnover margin.
The Stats Chart.
The breakdown for the teams in Super Region One:
The breakdown for the teams in Super Region Two:
The breakdown for the teams in Super Region Three:
The breakdown for the teams in Super Region Four:
My picks for all of the regional championship games:
Super Region One:
Shepherd over Kutztown
Super Region Two:
Valdosta State over Bowie State
Super Region Three:
Ferris State over Northwest Missouri
Super Region Four:
Angelo State over Colorado Mines
If my picks are right, my prediction for the semifinals would be Angelo State at Ferris State and Shepherd at Valdosta State.