MIAA Week Five Column
September 29th, 2022 6:00am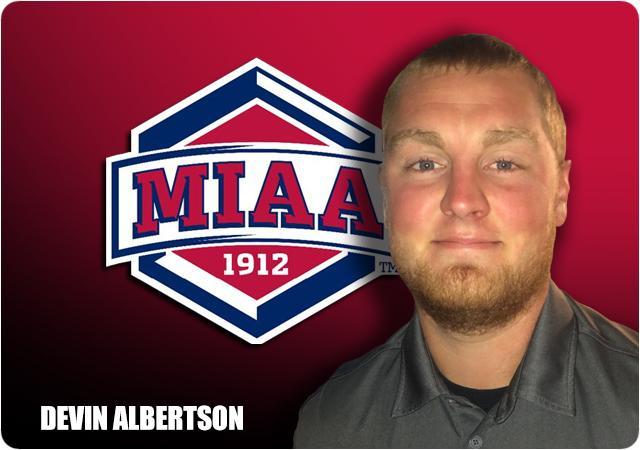 Week Four gave us a curveball we were not expecting with Central Oklahoma upsetting Northwest Missouri in Edmond. We will get into that upset as well as the close wins for Pittsburg State and Washburn. I am not doing the uniform grades this week, most teams are cycling through their combos at this point, I might revisit it later in the year. Plus, it is rivalry week!
Week Four Game Recaps
Central Oklahoma 23 Northwest Missouri 14
I want to vent about how bad Northwest Missouri played in this game, how uninspired they looked on the road against their former coach. But I am going to give credit to Adam Dorrel and his players. After week one, I have left the Bronchos for dead. But they have rebounded with big wins over Emporia State and Northwest Missouri since then. While the Central Oklahoma offense was still unspectacular, the defense forced five turnovers and allowed under 300 yards of offense in 14 drives over 70 plays. The Northwest Missouri defense is still elite, allowed 106 yards rushing. Outside of the 83 yard touchdown run, the Bearcats allowed under a yard per carry. In conclusion, what a great win for Central Oklahoma. For Northwest Missouri, it is back to the drawing board, especially on offense.
Pittsburg State 14 Emporia State 13
This was a low scoring game but both offenses moved the ball throughout the game. If you would have told me before the game that Pittsburg State would rack up 400 yards of offense and only punt twice, I would have thought the Gorillas scored 30+ points. Pittsburg State missed a 30 yard field goal and turned the ball over inside the Emporia State 10 yard line in the first half. Emporia State had their own issues with a missed extra point, two missed field goals and an interception inside the Gorillas 30 yard line. After the second missed field goal by Emporia State, Pittsburg State took over from their own 22 yard line with 8 minutes left in the game. The Gorillas ate up the final eight minutes and the Hornets offense never got another chance. Credit to Pittsburg State for grinding out a tough win but an ugly win counts the same as a perfect win in the standings. Emporia State is going to be a tough team to play week in, week out.
Washburn 38 Missouri Western 31 OT
Finally, a fun offensive game with plenty of scoring. It felt like Washburn was in control for the majority of this game but Missouri Western was always within striking distance. I was impressed with the way Reagan Jones, Cooper Burton and Jonas Bennett played on offense for Missouri Western. The Griffons have a few fun playmakers on offense. However, James Letcher Jr is my favorite non-quarterback to watch in the MIAA. Letcher Jr had 12 receptions for 180 yards and two touchdowns, including a 22 yard touchdown to put the Ichabods up 31 to 24 with under five minutes left. Washburn scored on the first play of overtime while the Griffons offense stalled out on the Washburn 12 yard line. After losing a close game to Nebraska-Kearney, it was good to see the Ichabods pull out a close win on the road. This was the first Missouri Western game I picked correctly in 2022, so that is something.
Nebraska-Kearney 38 Central Missouri 6
Central Missouri had a 3-0 lead in this game. After that point, it was all Nebraska-Kearney. TJ Davis had a 68 yard touchdown run and it probably was not his most impressive run of the day. This was just a talent mismatch, plain and simple.
Missouri Southern 25 Fort Hays 24
This was a great win for Missouri Southern, but the bigger story here was the use of the MIAA replay system late in the game to reverse a call late in the 4th quarter to seal the win. Fort Hays had the ball at the Missouri Southern 27 yard line. Ethan Forrester burst through the line for a 21 yard gain, the ball came out late but it was not ruled a fumble on the field. The play was reviewed and clearly showed the ball was out before Forrester hit the ground. The Lions recovered the fumble and preserved their one point win. I love that the replay system was used to get the call right and the right team won the game because of it. Fort Hays should hopefully get Chance Fuller back soon and that will help them dramatically.
Northeastern State 38 Lincoln 10
The only touchdown Lincoln scored was ona 47 yard fumble recovery in the fourth quarter. Northeastern State absolutely dominated this game from start to finish. It will be interesting if the Riverhawks will carry this momentum into next week.
MIAA Week Five Power Rankings
Pittsburg State +1

Nebraska-Kearney +1

Northwest Missouri -2

Washburn --

Emporia State +1

Missouri Western -1

Missouri Southern +1

Central Oklahoma +1

Fort Hays -2

Central Missouri --

Northeastern State --

Lincoln --

Pittsburg State has been the best and most consistent team in the MIAA through the first month of the season, the Gorillas have earned the top spot in the power rankings.

Northwest Missouri has to fix their offensive woes to rise back up these rankings.

I think you can rank Emporia State, Missouri Western, Missouri Southern and Central Oklahoma can be ranked in any order.

When Chance Fuller returns for Fort Hays, they can enter the chat with the group above.
MIAA Picks
Last Week: 4-2 (66.7%)
Season: 16-8 (66.7%)
Week Five Game Previews
Rivalry week is here in the MIAA. Weird things happen in rivalry games and all four games were going to be close before adding the extra hate factor.
Game of the Week: Missouri Western (2-2) at #11 Northwest Missouri (3-1)
All-time series: Northwest Missouri leads 29-13.
Last Year: Northwest Missouri won 30-7.
If you like offense, I would recommend a different football game than the one we are going to see in Maryville. The Northwest Missouri defense is still elite and Rich Wright will have that group ready to go against Missouri Western. On the other side of the ball, the Missouri Western defense is good enough to give the inconsistent Northwest Missouri offense fits. Until the Bearcats can show they can score points against a good defense, I can't expect Northwest Missouri to win comfortably in these games. The defense will drag Northwest Missouri to a win at home, but it will be ugly. If the Griffons can win the turnover margin, they could pull off the upset.
Northwest Missouri 23 Missouri Western 20
Turnpike Tussle: Emporia State (2-2) at #24 Washburn (3-1)
All-time series: Emporia State leads 58-53-6.
Last Year: Emporia State won 35-30.
Kellen Simoncic and Braden Gleason give me reason to believe there will be plenty of offense in this game but the Emporia State defense is playing quite well this year. Washburn has a little more firepower to work with and edge out the Hornets. Be weary though, last year Emporia State was able to win the turnover battle and upset Washburn. I expect Washburn to take of business this time around.
Washburn 27 Emporia State 24
Missouri Southern (3-1) at #7 Pittsburg State (4-0)
All-time series: Pittsburg State leads 43-9-1.
Last Year: Pittsburg State won 20-16.
Missouri Southern gave the Gorillas all they could handle last year in Joplin. Whale I do believe Missouri Southern is a better team than they were in 2021, Pittsburg State is the cream of the crop so far in the MIAA in 2022. Chad Dodson and company will jump out to an early lead and hold on for the win over their local rival.
Pittsburg State 30 Missouri Southern 21
Fort Hays (1-3) at #19 Nebraska-Kearney (3-1)
All-time series: Nebraska-Kearney leads 34-31-1.
Last Year: Fort Hays won 42-35.
The big question here is if Chance Fuller returns this week for Fort Hays. Based on what I have heard, Fuller will be a gametime decision. If the veteran signal caller can go, that is not good news for Nebraska-Kearney. Last year Nebraska-Kearney jumped out to a big lead and Fuller led the Tigers on a ferocious comeback victory. The Lopers will not let that happen again this season. The Nebraska-Kearney defense is much improved this year and actually leads the MIAA in points allowed (15.3 points/game). The Lopers will limit the big plays and ride TJ Davis and the rushing attack to a win. Fort Hays will need to try to force the Lopers offense to the air to have a chance here and I do not see that happening.
Nebraska-Kearney 35 Fort Hays 21
Northeastern State (1-3) at Central Missouri (0-4)
All-time series: Central Missouri leads 8-1.
Last Year: Central Missouri won 41-10.
Central Missouri has played a brutal schedule to start the year but had been competitive up until last week's loss to Nebraska-Kearney. Northeastern State is coming off a dominant win against Lincoln, but what can we take away from that? Central Missouri secures the first victory of the Josh Lamberson era and the Mules cruise to a win.
Central Missouri 31 Northeastern State 14
Central Oklahoma (2-2) at Lincoln (0-4)
All-time series: Central Oklahoma leads 4-0.
Last Year: Central Oklahoma won 69-28.
Central Oklahoma's reward for upsetting Northwest Missouri? Another guaranteed win. The Bronchos will get to rack up a couple wins over the next two weeks in preparation for an interesting month-long stretch of games against Fort Hays, Washburn, Pittsburg State and Nebraska-Kearney. Central Oklahoma could continue to play spoiler in Adam Dorrel's first season at the helm.
Central Oklahoma 45 Lincoln 10