MIAA First Round of Playoffs Preview
November 20th, 2019 6:00pm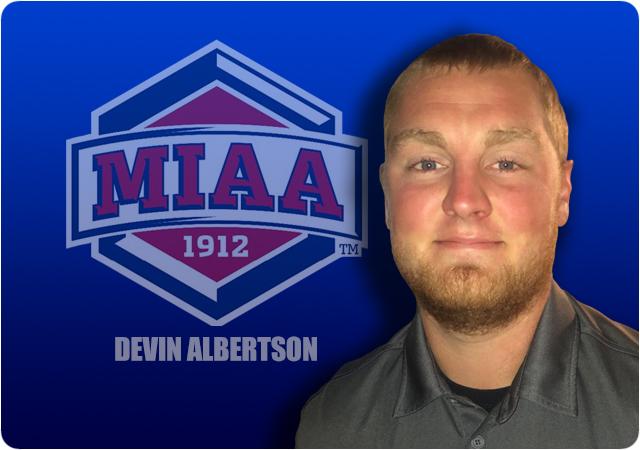 Indianapolis (9-1) at Central Missouri (10-1)
All-time Series: First ever meeting
The Mules are in the playoffs for the fourth time in program history. Central Missouri also made the playoffs in 2002, 2010 and 2016. The Mules were one and done in 2002 and 2016, but made the quarterfinals in 2010. This is the best Mules team since 2010. Both were quarterbacked by Harlon Hill worthy quarterbacks in Eric Czerniewski (won the 2010 Harlon Hill) and Brook Bolles (will most likely be a finalist for the award this year).
UIndy is making its third straight playoff trip and sixth in the last eight years. The Greyhounds are 2-5 in the Division II playoffs in that stretch. Both wins came at home, the first in 2012 against Midwestern State and last year against Fort Hays State. UIndy is 0-3 on the road in the playoffs. Those losses were at #1 CSU-Pueblo 28-7 in 2012, at #4 CSU-Pueblo 27-14 in 2015 and at #4 Ouachita Baptist 35-7 in 2018.
Central Missouri will go as far as Brook Bolles can take them. Bolles was on his back more than his feet last week in Maryville. If the Mules can keep Bolles upright against UIndy, the explosive offense should return. UIndy's defensive strength is the front seven. The Greyhounds have the third best run defense in Division II allowing only 59 yards per game on the ground. If the Mules cannot get Wilkerson and Turner going on the ground, it will put more pressure on Bolles to be great. But the Mules have the weapons on the outside with Shae Wyatt and Zach Davidson to exploit the 149th nationally ranked pass defense (250.4 yards per game).
The Greyhounds are led by talented backfield headlined by Al McKeller. McKellar is one of the best running backs in Division II, the junior has run for 1,40 yards and 16 touchdowns on 5.4 yards per carry. Backup running back Toriano Clinton is also one of the best runners in the GLVC as he is averaging 9.1 yards per carry to the tune of 680 yards and five touchdowns.The most dangerous player in the backfield is quarterback TJ Edwards. You might remember Edwards from his time at Southwest Baptist from 2015-17. As a Bearcat, Edwards threw for 8,279 yards, 78 touchdowns and 16 interceptions as well as running for 1,444 yards and 22 touchdowns. Edwards was the GLVC Freshman of the Year in 2015, All-GLVC First Team and GLVC Offensive Player of the Year in 2016 and All-GLVC Second Team in 2017. Edwards led Southwest Baptist to a 10-2 recond and the school's first-ever NCAA playoff appearance. Safe to say Edwards is an excellent football player you can kill you with his arms and legs. Edwards has scrambled to throw more this year but that all goes out the window in a playoff game. UIndy is a bit limited at wide receiver so we will see if the Mules try to stack the box, spy Edwards and make the wide receivers win one-on-one battles on the outside.
I expect a lot of big plays in this game, but I think Brook Bolles outplays TJ Edwards and the Mules win at home.
Massey Prediction: Central Missouri 41 Indianapolis 38
My Prediction: Central Missouri 38 Indianapolis 30
Harding (10-1) at Northwest Missouri State (10-1)
All-time Series: Northwest Missouri State 2-0
Last time: Northwest Missouri State won 35-0 in 2016 playoffs
Two of the Bearcats largest margins of victories in the playoffs have come against Harding. Northwest Missouri State won 35-0 against the Bison in 2012 and 2016. Harding threw for a combined -4 yards in those two games. When you run the triple option, that can happen. No one in Division II is better at scheming against the triple option than Rich Wright. The Bearcats have played three triple option teams since 2011 in the playoffs (the year Wright took over the defense). While Harding was in two of those games, the other game was the 2013 National Championship Game against Lenoir-Rhyne. The Bearcats are 3-0 in those games, winning by a combined score of 113-28.
| | | | |
| --- | --- | --- | --- |
| | Rushing Yards | Yards/Attempt | Passing Yards |
| Harding 2012 | 304 | 5.3 | -4 |
| Lenoir-Rhyne 2013 | 273 | 4.6 | 103 |
| Harding 2016 | 119 | 2.8 | 0 |
| Average | 232 | 4.38 | 33 |
I expect rushing yards to be hard to come by for both teams on Saturday. The Bearcats are 10th (84.4 yards/game) in the nation against the run while the Bison are 22nd (101.3 yards/game). Northwest Missouri State is not accustomed to bringing the inferior defense into a playoff game, but this Harding defense is stout. The Bison are second in scoring defense (12.7 points/game), 13th in passing (162.3 yards/game) and seventh in total defense (263.5 yards/game)in Division II. The Bearcats are 35th in scoring defense (20.5 points/game), 139th in passing (241 yards/game) and 47th in total defense (325.4 yards/game). I believe Harding would be the favorite against any other team in the first round in Super Region 3, but styles make fights. I do worry about the Bearcat offense going dormant for long periods of time, but the Bearcats do not lose at home in the playoffs. The Bearcats are 29-3 in Maryville in the playoffs with all three losses to programs that are now in FCS. Just an impressive stat. https://twitter.com/bearcatsports/status/1196291945171165184?s=20
Massey Prediction: Northwest Missouri State 28-25
My Prediction: Northwest Missouri State 24 Harding 17
Lindenwood (8-3) at Ouachita Baptist (11-0)
All-time Series: First ever meeting
The Lions are led by quarterback Cade Brister. Brister completed 63% of his passes for 3,301 yards, 36 touchdowns and 11 interceptions this year. Brister has a multitude of weapons on the outside with Payton Rose (1,075 yards and 15 touchdowns), Najee Jackson (669 yards and four touchdowns) and Erik Hennerman (573 yards and eight touchdowns).
The Tigers are a hard-nosed, defensive football team. Ouachita Baptist has the second best defense in the GAC, behind only Harding. The Tigers also a strong rushing attack averaging 234 yards per game, the second best in the GAC. Ouachita Baptist's rushing attack is led by Brockton Brown (943 yards and 22 touchdowns), Shun'cee Thomas (592 yards and four touchdowns) and TJ Cole (580 yards and four touchdowns).
Lindenwood's lack of a strong running game and defense makes it hard to pick them to win a road playoff game. Ouachita Baptist has the recipe for playoff success: play solid defense and run the football.
Massey Prediction: Ouachita Baptist 35 Lindenwood 14
My Prediction: Ouachita Baptist 31 Lindenwood 17
Other Playoff Games
Super Region One
Tiffin (9-1) at Kutztown (10-1)
Massey Prediction: Kutztown 34 Tiffin 30
My Prediction: Kutztown 35 Tiffin 24
West Chester (9-2) at Notre Dame (10-1)
Massey Prediction: Notre Dame 29 West Chester 23
My Prediction: West Chester 27 Notre Dame 24
Shepherd (9-2) at IUP (10-1)
Massey Prediction: IUP 41 Shepherd 31
My Prediction: IUP 31 Shepherd 28
Super Region Two
Miles (9-2) at Lenoir-Rhyne (11-0)
Massey Prediction: Lenoir-Rhyne 38 Miles 16
My Prediction: Lenoir-Rhyne 35 Miles 10
Carson-Newman (8-2) at Bowie State (11-0)
Massey Prediction: Carson-Newman 35 Bowie State 32
My Prediction: Bowie State 41 Carson-Newman 35
West Florida (8-2) at Wingate (10-1)
Massey Prediction: West Florida 28 Wingate 21
My Prediction: West Florida 27 Wingate 23
Super Region Four
Texas A&M-Commerce (8-2) at Tarleton State (11-0)
Massey Prediction: Tarleton State 34 Texas A&M-Commerce 27
My Prediction: Tarleton State 31 Texas A&M-Commerce 20
Sioux Falls (8-3) at Colorado Mines (11-0)
Massey Prediction: Colorado Mines 42 Sioux Falls 20
My Prediction: Colorado Mines 38 Sioux Falls 31
Augustana (9-2) at CSU-Pueblo (10-1)
Massey Prediction: CSU-Pueblo 29 Augustana 7
My Prediction: CSU-Pueblo 27 Augustana 13