MIAA First Round of Playoffs Review
November 24th, 2019 7:00pm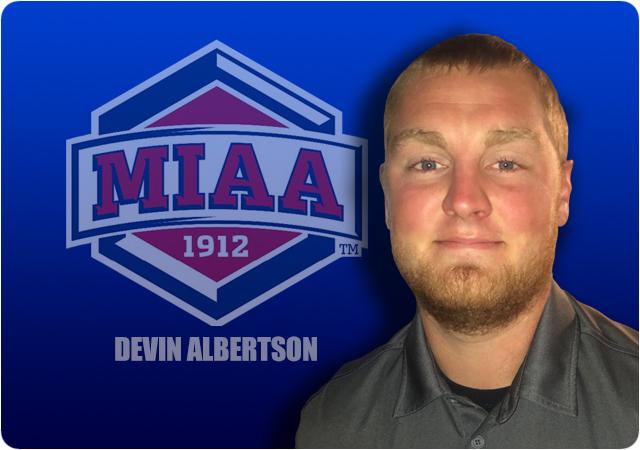 Both MIAA teams advanced to the second round plus a former MIAA member. Saturday was a great day for the MIAA.
#14 Central Missouri 37 #13 Indianapolis 27
Shae Wyatt was too much for UIndy. Wyatt caught nine passes for 176 yards and two touchdowns for the Mules. First was the Mules first playoff win since 2010. Can the Mules find similar success this Saturday at Ferris State? Central Missouri will go as Brook Bolles goes.
#11 Northwest Missouri 7 #10 Harding 6
Defense, defense and more defense. The Bearcats had 205 yards of total offense while the Bisons had only 151 total yards. There were 22 combined first downs and 19 combined punts. Both teams reached the red zone once and scored. I said before the game that rushing yards would be hard to come by and that was true. Harding averaged 2.7 yards per carry to a tune of 151 yards while Northwest averaged 1.7 yards per carry for a total of 51 yards. To make things worse for the Bearcats, they ran the ball four times for 33 yards on the opening touchdown drive and 26 times for 18 yards on the next 11 drives. On Harding lone scoring drive (last drive of the game), the Bisons ran the ball 10 times for 63 yards (6.3 yards per carry). On the Bisons other 11 drives, they ran the ball 46 times for 88 times.
The Bearcats will have to play better on offense if they want to add another trophy to the trophy case.
Lindenwood 41 #4 Ouachita Baptist 38
Great win for the former MIAA team Lindenwood. Many people, including myself, did not think the Lions would win this game or even thought Lindenwood should have been in the playoffs. But the Lions proved their worth in Arkadelphia. Can Lindenwood beat their former conference foe Northwest Missouri in Maryville this Saturday?
Other Playoff Games
Super Region One
Kutztown 33 Tiffin 31
Notre Dame 31 West Chester 24
Shepherd 31 IUP 27
Super Region Two
Lenoir-Rhyne 36 Miles 7
Carson-Newman 17 Bowie State 9
West Florida 38 Wingate 17
Super Region Four
Texas A&M-Commerce 23 Tarleton State 16
Colorado Mines 24 Sioux Falls (21
CSU-Pueblo 17 Augustana 0
Massey predictions: 9-3
My predictions: 7-5