MIAA Preview - Week Six
October 6th, 2023 3:00pm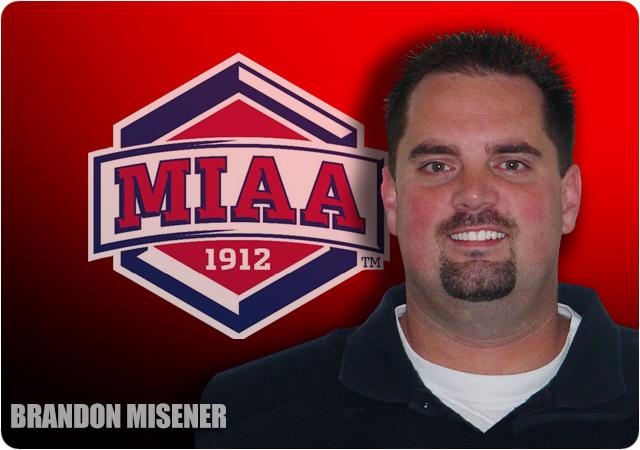 This week will mark the halfway point of the regular season.
It's been one of the least predictable MIAA seasons in a very long time. Northwest, Washburn, and Nebraska-Kearney are down. Central Missouri and Missouri Western are ascending. Emporia State was ascending until being upset by Missouri Western, meaning its season-ending record as well Pittsburg State might be the only consistent or predictable things this year.
Even though it's the halfway mark of the regular season, MIAA programs typically have goals that will make their season last well beyond week 11. It's going to be really interesting to see how many teams extend their season into the playoffs and make deep runs.
Thank you for reading about the MIAA on D2Football.com. We will figure out what caused you all to miss out on content last week. Until then, I thought I'd bang out my thoughts on week six in the MIAA.
Last Week's Results
(22) Central Missouri 41
Northwest Missouri 38
Central Oklahoma 30
Missouri Southern 27
Fort Hays 71
Lincoln 3
Missouri Western 34
(10) Emporia State 31
Nebraska-Kearney 27
Washburn 21
(3) Pittsburg State 42
Northeastern State 7
The game of the week was obviously Missouri Western's win over Emporia State. Because the game was completed six days ago, there is little to talk about in terms of the details of the game.
The two things that I thought were noteworthy was Emporia's ability to battle back from a huge deficit and Missouri Western's ability to respond to the comeback and drive down for a game-winning field goal. Tyler Fenwick has to be elated about where his team is after five weeks of the regular season.
I was also impressed by Northwest Missouri's comeback effort at Central. I expected the Mules to win handily and it looked like that's exactly what would happen when the Mules led 24-3 at the half. It was an impressive comeback for a program that hasn't had a "playing for pride" game in over 20 years.
MIAA in D2Football.com Poll
The league has four teams ranked in this week's D2Football.com Poll. Pitt State is number three. Emporia State is ranked 17. Central Missouri is right behind them at 18 and Missouri Western enters the poll as the 24th ranked team.
https://www.d2football.com/top-25-poll-10-02-2023/
Washburn - Stock Down
The Ichabods were a part of the Stock Up/Stock Down segment of Inside D2Football on Sunday. Unfortunately, they were one of the teams mentioned as being on the downswing.
Washburn is scoring 20.6 points per game and giving up 31.8.
There is no doubt that the loss of Kelle Simoncic has played a part, but they only scored seven against Pitt State in the season opener when he played.
The Bods are 1-4 on the year. Washburn began the 2019 season with the identical 1-4 record, but responded to finish the season 6-5. Missouri Western and Emporia State remain on the schedule, as do games against Fort Hays, Northwest Missouri, and Central Oklahoma. Repeating a strong second half like the Bods did in 2019 seems like a more difficult task this year.
The MIAA and the Harlon Hill Trophy
Sunday on Inside D2Football we will talk about the players that look to be contenders for the Harlon Hill Trophy.
Zach Zebrowki is the top candidate in the conference to this point in the season. He leads the country with 20 touchdown passes and is second with 379.25 yards per game.
Be sure to check out the show on Sunday at 7pm central time to see how he compares to other candidates from other leagues.
https://www.d2football.com/inside-d2football/

This Week's Games
Only one truly meaningful game is on tap this week. The outcome of most games seems to be decided before kickoff or won't play a factor in the race for the playoffs or the conference championship.
(17) Emporia State at (3) Pittsburg State
The game of the week in the MIAA.
It lost some of the luster after the Hornets were beaten by Missouri Western last week. It also makes me believe that Pitt is a much heavier favorite than they might otherwise have been.
Pitt State's tendency to start slow is the only thing that gives me hesitation in predicting a comfortable Gorilla win. But the fact that PSU doesn't score early and often enough to satisfy me is likely an indication that they are the best team in the conference and will likely go undefeated again.
The Hornets never seem to be out of the game when Braden Gleason is taking snaps, but my gut says it's two losses in a row for the Hornets.
Pitt State 35, Emporia State 24
Central Oklahoma at Northwest Missouri
When was the last time Rich Wright and Adam Dorrel were coaching in a Division II game against or with each other and the game did not have playoff implications? This is the first.
Last year, Central Oklahoma's strategy was to wait around for Northwest to make mistakes. If the Bearcats can avoid those mistakes, I think they take the game by double digits. If they don't, it could go either way.
Northwest 28, Central Oklahoma 17
Nebraska-Kearney at (18) Central Missouri
This one would have been extremely interesting a year ago. Despite a potential post-Northwest hangover, this year it's all Mules.
42-17
Northeastern State at Lincoln
NSU will earn win number one on the season.
Northeastern State 34, Lincoln 14
Fort Hays at Missouri Southern
This is the second-most interesting game outside the game of the week. I think it's a tossup, with a slight edge to Fort Hays.
Fort Hays 24, Missouri Southern 22
(24) Missouri Western at Washburn
The magical start for Fenwick continues on the road.
Missouri Western 31, Washburn 14