MIAA Preview Week Three
September 18th, 2019 10:00pm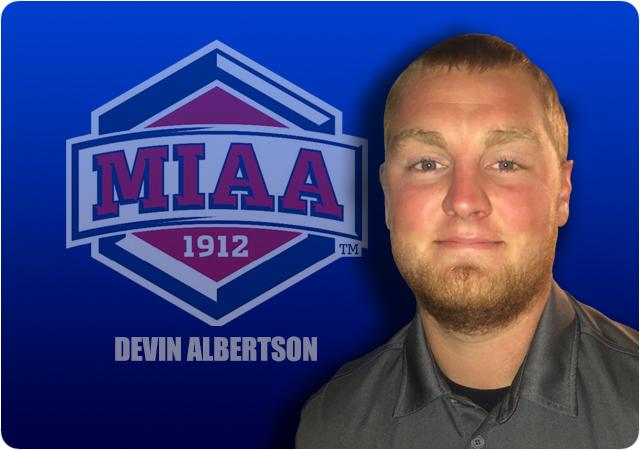 Week Three Preview
Of the six games this Saturday, three games are intriguing and three games are not going to watchable past halftime. I was 4-2 in my predictions last week while the Massey Computer went 5-1. Power rankings will begin next week.
Fort Hays at Washburn
All-time: Washburn leads 44-26-3
Last Year: Fort Hays won 30-24
Both of these teams have struggled to run the ball effectively this year. Washburn is averaging just 4.0 yards per carry while Fort Hays is averaging just 2.6 yards per carry. Mitch Schurig looked solid last week in Maryville against the Bearcats. The Ichabods were crazy efficient on 3rd down and lead in the MIAA with a 58.1% conversion rate on 3rd down. Fort Hays is 9th in the MIAA on 3rd down, converting just 34.4% of the time.
I do believe Fort Hays is desperate right now for a win. The Tigers cannot afford to fall to 0-3 to start the year. This Tigers team is too talented and well-coached to lose this game. I do believe Washburn is well-coached as well, but they do not have the talent that Fort Hays has collectively.
Massey Prediction: Fort Hays 27 Washburn 24
My Prediction: Fort Hays 30 Washburn 23
Nebraska-Kearney at Emporia State
All-time: Emporia State leads 6-1
Last Year: Emporia State won 20-17
This might surprise you, but Emporia State has the number one total defense in the MIAA after two weeks. The Hornets are allowing just 295 yards per game, 110 yards per game below the league average. While the Hornets average looks great after playing Northeastern State in week one, Emporia State still decently well on defense against Pittsburg State. The Hornets held the Gorillas rushing attack to just 3.0 yards per carry. That is key coming into this matchup with Nebraska-Kearney. The Lopers have the number one rushing attack in the MIAA averaging 267.5 yards per game. Lopers have done a great job this year sticking with the running game. Sucking the defense in, and then hitting the defense with play action over the top. The Lopers are averaging 11.5 yards per pass attempt which is second in the MIAA. Dakota Cowan has been hit or miss so far this year for the Hornets. Which is why I am taking the Lopers to win this road game.
Massey Prediction: Emporia State 31 Nebraska-Kearney 28
My Prediction: Nebraska-Kearney 30 Emporia State 28
#6 Northwest Missouri at Missouri Southern
All-time: Northwest Missouri leads 26-4
Last Year: Northwest Missouri won 63-0
The Bearcats have won 23 straight meetings and are 14-1 all-time in Joplin. This game should be a snoozer. The talent gap between these two teams in huge. However, the Lions biggest strength is the Bearcats biggest weakness. The Lions have the third best passing attack in the MIAA, averaging 275.5 yards per game and 8.7 yards per attempt. The Bearcats have the third worst pass defense in the MIAA, giving up an average of 259 yards per game and 8.5 yards per pass. If I am Missouri Southern, I air it out as much as possible with Jacob Park. The Bearcats always stop the run, hence the number one run defense in the MIAA. The Lions should attack the Bearcat secondary, where the Bearcats have been riddled with injuries. I am not sure if Jacob Gassman or Chama Pierre will or should play Saturday in Joplin. Unfortunately for the Lions, they are not good enough on defense to contend in this game. Braden Wright played well in the second half against Washburn and was named the MIAA Offensive Player of the Week. The Bearcats should build on what they did in the second half against Washburn. A downhill running game with a vertical passing attack. Clear and decisive reads for Wright with easy throws early in the game to get Wright in rhythm.
Massey Prediction: Northwest Missouri 42 Missouri Southern 7
My Prediction: Northwest Missouri 52 Missouri Southern 17
Northeastern State at #22 Pittsburg State
All-time: Pittsburg State leads 20-12-2
Last Year: Pittsburg State won 45-7
The only question mark in this game is who gets more snaps under center for Pittsburg State: Mak Sexton or Brandon Mlekus? Northeastern State has the worst defense in the MIAA and Pittsburg State should expose that. If this is not a blowout by halftime, then it will be a disappointing performance by the Gorillas.
Massey Prediction: Pittsburg State 49 Northeastern State 10
My Prediction: Pittsburg State 63 Northeastern 13
Lincoln at Central Oklahoma
All-time: Central Oklahoma leads 2-0
Last time: Central Oklahoma won 49-42
On the surface, this game should not be competitive. However, much like the Northwest Missouri at Missouri Southern game, Lincoln's biggest strength is Central Oklahoma's biggest weakness. Lincoln is rushing for 228.5 yards per game through the first two weeks, that is the third best in the MIAA. Central Oklahoma is allowing 261.5 yards per game on the ground alone. The only team with a worse run defense? Lincoln. The Blue Tigers are allowing 300 yards per game on the ground. The Bronchos have started slow in both games this year, falling behind 31-7 and 17-7 before taking late leads. Central Oklahoma outscored Pittsburg State 28-3 in the second half in week one and outscored Nebraska-Kearney 21-6 in the fourth quarter last week. Central Oklahoma should not have to make a big comeback this week.
Massey Prediction: Central Oklahoma 45 Lincoln 7
My Prediction: Central Oklahoma 41 Lincoln 20
#20 Central Missouri at Missouri Western
All-time: Tied at 17-17-1
Last Year: Central Missouri won 51-14
Central Missouri dominated this game last year without Brook Bolles. It was Missouri Western's worst game of 2018. Missouri Western has had an outstanding start to the 2019 season. After nearly upsetting Northwest Missouri in week one, the Griffons upset Fort Hays on the road last week. I believe Missouri Western was the better team in both of their games this year. I picked against Central Missouri in week one against Fort Hays. I am not going to pick against Bolles and Mules this week. The Central Missouri passing attack is too potent for the Griffons in this one. The Mules are averaging nearly 12 yards per pass attempt. I think the Griffons will gave the Mules all they can handle, but Bolles makes the big plays late.
Massey Prediction: Missouri Western 35 Central Missouri 31
My Prediction: Central Missouri 38 Missouri Western 35
Other Super Region 3 games of note
#2 Ferris State at #24 Ashland
#21 Harding at Southern Arkansas'
Super Region Three Teams Ranked
#2 Ferris State
#4 Ouachita Baptist
#6 Northwest Missouri
#9 Grand Valley
#11 Indianapolis
#20 Central Missouri
#21 Harding
#22 Pittsburg State
#24 Ashland