MIAA Quarterfinal/Bowl Games Preview
December 5th, 2019 7:00pm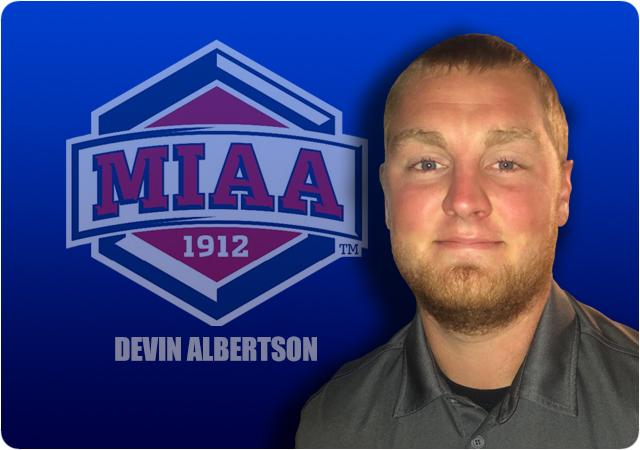 #11 Northwest Missouri State (11-1) at #2 Ferris State (11-0)
All-time Series: Tied at 1-1
Last year: Ferris State won 27-21 in the second round of the Division II Playoffs
These two teams are built in a similar fashion: strong defense, especially the front seven, and an offense that likes to ground the rock. The Bulldogs allow only 105 yards per game on the ground and have an excellent pash rush. The Bulldogs harassed Central Missouri's Brook Bolles last week much like the Bearcats did in the season finale. We have seen Northwest Missouri's Braden Wright excel against poor defenses and struggle mightily against better defenses. This is because good defenses can limit the Bearcats rushing attack and force Wright to beat them with his arm. The Bearcats have the skills players to put up big numbers, but can the Bearcats get the ball to those guys in space?
On the other side of the ball, the Bearcats defense has been playing at an elite level over the past two months. It all starts with the front four and stopping the run. The Bearcats are allowing only 84.6 yards per game on the ground (ninth in Division II) and only 2.26 yards per carry (tied fifth in Division II). Last week the Bulldogs averaged 6.3 yards per carry and racked up 372 yards rushing on Central Missouri. Ferris State dominated the second half and just pounded the Mules on the ground. Ferris State will not be able to replicate that performance against the Bearcats. Ferris State's offense has not been the same since quarterback Jayru Campbell (2018 Harlon Hill winner) left the lineup. The running game is just as productive but the passing attack drops by 100 yards per game with Travis Russell under center.
I think the defenses will control this game. Ferris State is the favorite (along with Minnesota State) to win the title this year. Beating the Bulldogs in Big Rapids is a tall task for the Bearcats. I think the Bearcats will come up a little short, not enough offensive consistency to win on the road in the playoffs.
**Side note: The Bearcats are 2-0 this year when I pick them to lose a big game (Pittsburg State in week five and Central Missouri in week 11).
Massey Prediction: Ferris State 28 Northwest Missouri State 21
My Prediction: Ferris State 23 Northwest Missouri State 20
Other Playoff Games
Super Region One
Notre Dame (12-1) at Slippery Rock (12-0)
Massey Prediction: Slippery Rock 38 Notre Dame 31
My Prediction: Slippery Rock 27 Notre Dame 24
Super Region Two
West Florida (10-2) at Lenoir-Rhyne (13-0)
Massey Prediction: Lenoir-Rhyne 28 West Florida 27
My Prediction: West Florida 31 Lenoir-Rhyne 28
Super Region Four
Texas A&M-Commerce (10-2) at Minnesota State (12-0)
Massey Prediction: Minnesota State 31 Texas A&M-Commerce 27
My Prediction: Minnesota State 24 Texas A&M-Commerce 20
Massey Predictions: 15-5
My Predictions: 11-9
Missouri Western (8-3) vs #23 Henderson State (9-2)
Agent Barry Live United Bowl | Texarkana, AR | Noon Kickoff
All-time Series: Missouri Western leads 1-0
Last time: Missouri Western won 45-21 at Henderson State in the first round of the 2012 Division II Playoffs.
Henderson State was a goal line stand against Ouachita Baptist away from finishing 10-1 and making the Division II playoffs. The Reddies other loss was at Harding 14-13. Henderson State is a fundamentally sound football team, one of the least penalized teams in the GAC and led the GAC in turnover margin (+9). Richard Stammetti leads the Reddies offense throwing for 2,745 yards and 24 touchdowns this year. Stammetti's favorite weapon is L'liott Curry (80 receptions for 1,102 yards and 13 touchdowns).
I have said all year that I love Missouri Western's balanced attack on offense. Wyatt Steigerwald threw for 2,206 yards and 26 touchdowns this year. Markel Smith and Shamar Griffith both ran for over 700 yards and over six yards per carry.
Henderson State has the better defense, but Missouri Western is more explosive on offense.
A few milestones for the Griffons if they win this game:
1. Program win number 300
2. First-ever two-time Live United Bowl Champion
3. 11 straight wins away from St. Joseph, a program record
Massey Prediction: Missouri Western 34 Henderson State 24
My Prediction: Missouri Western 38 Henderson State 21
Nebraska-Kearney (6-5) vs Winona State (8-3)
Mineral Water Bowl | Excelsior Springs, MO | Noon Kickoff
All-time Series: Winona State leads 1-0
Last time: Winona State won 50-34 in 1994
The Lopers had a rollercoaster of a season. The Lopers upset Northwest Missouri State and Missouri Western and nearly upset Fort Hays State and Central Misosuri. But the Lopers also lost to Central Oklahoma, Pittsburg State and Washburn. Which Nebraska-Kearney team will show up this Saturday?
The Lopers have the third best rushing attack in Division II averaging 330.8 yards per game. Quarterback TJ Davis makes the offense go as Davis is a dynamic runner and an efficient passer.
Winona State may be without their starting quarterback for this game. Owen Burke was injured on November 9th and missed the last two games of the year against Augustana and Concordia-St. Paul. The Warriors went 1-1 with Burke but the offense definitely missed him. The 26-25 loss the Augustana kept the Warriors out of the playoffs.
With Winona State's uncertainty at quarterback, I will take the Lopers to win this game.
Massey Prediction: Nebraska-Kearney 26 Winona State 23
My Prediction: Nebraska-Kearney 34 Winona State 30