MIAA Review Week Five
October 6th, 2019 10:30pm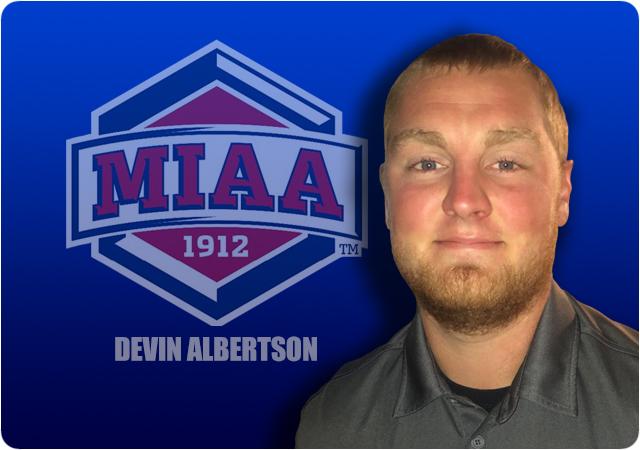 Week 5 Review
The top teams in the conference struggled with the bottom of the league this week. Fortunately for Central Missouri, Northwest Missouri and Pittsburg State they all came away with victories.
#19 Pittsburg State 56 Lincoln 14
Lincoln kept this game close for 28 minutes. Pittsburg State was up 14-7 with two minutes to go in the first half. The Gorillas would score two quick touchdowns before halftime to pull away. In 8 minutes and 7 seconds of game time spanning the second and third quarters, the Gorillas scored 49 unanswered points. Mak Sexton played well, 14 of 17 for 244 yards and three touchdowns. End of the day, sluggish start but a dominate win for Pittsburg State.
Fort Hays 35 Central Oklahoma 7
I do not know what has happened to Central Oklahoma this year. I was high on the Bronchos coming into the season but they have wildly underachieved through five weeks. Before the game I said the matchup to watch was the Tigers passing attack against the Bronchos pass defense. Chance Fuller and the Tigers offense dominated that matchup: 23 of 30 for 310 yards and five touchdowns. Add in the 179 yards rushing and it was a perfect recipe for a Fort Hays win. Central Oklahoma was only able to muster up 238 yards of total offense and seven points. Back to back poor outings for Central Oklahoma.
Missouri Western 46 Washburn 21
The Ichabods fell behind early and could not keep pace with the Griffons. Washburn started their third string quarterback Chaz Capps. Capps and the offense struggled against a solid Missouri Western defense all afternoon. Missouri Western averaged 6.5 yards per carry and racked up over 500 yards of offense for the third straight game. This game was never really in doubt for Missouri Western.
#6 Northwest Missouri 34 Emporia State 23
Survived. That is the motto the Bearcats should use after Saturday's win over Emporia State. A week after throwing for a career high in yards and touchdowns, Braden Wright went 6 of 20 for 87 yards, one touchdown and one interception. Of those 87 yards, 57 came on one pass to Imoni Donadelle on the first drive of the third quarter. That will not be good enough to beat the Central Missouri and Pittsburg State's of the conference. Especially if the running game stalls out for only 3.2 yards per carry. Emporia State took Justin Rankin away and the Northwest offense did not adjust. Bottom line, the Bearcats have to play a whole lot better to beat Pittsburg State next week in Arrowhead. Emporia State had their own offensive struggles. The Hornets averaged just 1.8 yards per carry and were sacked four times.
#17 Central Missouri 71 Missouri Southern 42
Do you like offense? Then you would have loved this game. This game looked bleak for Central Missouri in the first half. Missouri Southern jumped out to a 21-7 lead early in the second quarter. Jacob Park and the Lions offense was clicking on all cylinders. The Mules offense woke up after that and tied the game at 28 going into halftime. The Mules scored 43 consecutive points after falling behind 28-21. That stretch included six touchdown passes from Brook Bolles and safety by the defense. Brook Bolles final stat line was record breaking: 25 of 36 for 421 yards and seven touchdowns. As great as the Mules offense was on Saturday, the defense concerns me. Jacob Park was 36 of 59 for 519 yards, four touchdowns but four inceptions. Credit to the Mules for making the halftime adjustments. The Lions first six possessions after halftime: interception, interception, interception, fumble, safety and a three-and-out punt. I still think the Mules are the best team in the MIAA, but I am not sold on them being a national championship contender just yet.
Nebraska-Kearney 45 Northeastern State 10
The Lopers dominated this game from start to finish. I predicted a 400 yard rushing day for Nebraska-Kearney. The Lopers blew that prediction out of the water and ran for 593 yards and 12.1 yards per carry. On the other side of the ball, the Riverhawks ran for 33 yards at a measly 1.4 yards per carry. Honestly, the Lopers should have won by more.
Power Rankings
1. Central Missouri (5-0)
2. Northwest Missouri (5-0)
3. Pittsburg State (5-0)
4. Missouri Western (3-2)
5. Fort Hays (3-2)
6. Nebraska-Kearney (3-2)
7. Emporia State (2-3)
8. Central Oklahoma (2-3)
9. Washburn (1-4)
10. Missouri Southern (1-4)
11. Lincoln (0-5)
12. Northeastern State (0-5)