MIAA Second Round of Playoffs Preview
November 27th, 2019 8:00pm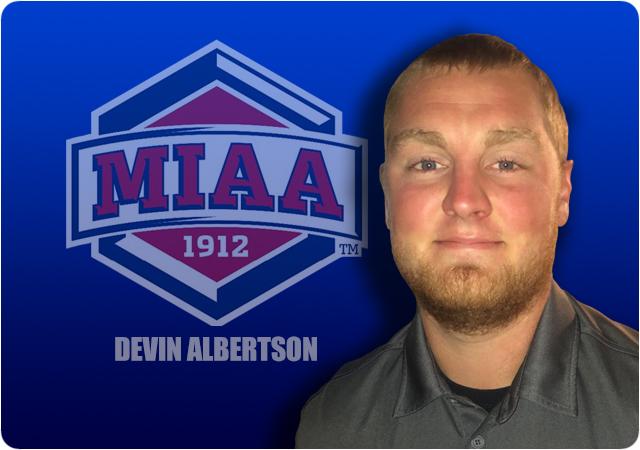 #14 Central Missouri (11-1) at #2 Ferris State (10-0)
All-time Series: First ever meeting
Ferris State has the more talented roster and more postseason success than Central Missouri. The Bulldogs made it to the national championship game last year and have made the playoffs for the sixth year in a row. The Ferris State defense is led by Harlon Hill nominee and GLIAC Player of the Year defensive end Austin Edwards. If Ferris State can hit Brook Bolles like Northwest Missouri State did, the Mules will be in serious trouble.
Ferris State's offense is not as good as expected this year with quarterback Jayru Campbell only playing in five games this year. Travis Russell has been an adequate replacement, but without Campbell the Bulldogs are beatable. Ferris State is going to control the line of scrimmage and run right over the competition. I do not believe the Mules are strong enough upfront to slow down the Bulldogs.
Bolles and Mules offense keep this close, but I'm trusting the Bulldogs running game and strong defense at home to win this game.
Massey Prediction: Ferris State 37 Central Missouri 31
My Prediction: Ferris State 31 Central Missouri 27
Lindenwood (9-3) at #11 Northwest Missouri State (11-1)
All-time Series: Northwest Missouri State 5-0
Last year: Northwest Missouri State won 38-17
There are two big questions going into this matchup. Can Lindenwood block the Bearcat's front four and which Braden Wright shows up for Northwest Missouri?
Lindenwood's offense runs through quarterback Cade Brister. Brister will be the second most talented quarterback the Bearcats have faced this (behind Bolles). The Lions offensive line is an excellent pass blocking group, they give Brister time to find his weapons on the outside in Eric Henneman, Peyton Rose, Najee Jackson and Glen Gibbons. The Lions will also throw the ball to running back Nash Sutherlin out of the backfield. As good as Lindenwood's pass protection has been this year, the Lions have not faced a defensive line as good as Northwest Missouri's front four. Lindenwood's weapons on the outside can be a problem for the Bearcat secondary but will Brister have time to find them?
Braden Wright has struggled against strong defenses this year (Emporia State, Nebraska-Kearney and Harding) but has torched average defenses. The Lions defense is athletic and fast, but lack discipline and depth. This has caused their defense to be a lot of boom or bust this year. Linebacker Drew Seers leads the defense and is an excellent football player. This game hinges on Wright's ability to make plays and the playcalling to put Wright is a position to succeed.
In the end, the Bearcats are just the better team especially upfront. Bonus prediction: Imoni Donadelle returns a kickoff for a touchdown.
Massey Prediction: Northwest Missouri State 42 Lindenwood 24
My Prediction: Northwest Missouri State 34 Lindenwood 17
Other Playoff Games
Super Region One
Shepherd (10-2) at Slippery Rock (11-0)
Massey Prediction: Slippery Rock 42 Shepherd 35
My Prediction: Slippery Rock 42 Shepherd 40
Kutztown (11-1) at Notre Dame (11-1)
Massey Prediction: Kutztown 33 Notre Dame 27
My Prediction: Kutztown 28 Notre Dame 24
Super Region Two
West Florida (9-2) at Valdosta State (10-0)
Massey Prediction: Valdosta State 35 West Florida 27
My Prediction: Valdosta State 38 West Florida 24
Carson-Newman (9-2) at Lenoir-Rhyne (12-0)
Massey Prediction: Lenoir-Rhyne 34 Carson-Newman 28
My Prediction: Lenoir-Rhyne 31 Carson-Newman 30
Super Region Four
CSU-Pueblo (11-1) at Minnesota State (11-0)
Massey Prediction: Minnesota State 29 CSU-Pueblo 24
My Prediction: CSU-Pueblo 20 Minnesota State 17
Texas A&M-Commerce (9-2) at Colorado Mines (12-0)
Massey Prediction: Texas A&M-Commerce 31 Colorado Mines 28
My Prediction: Colorado Mines 38 Texas A&M-Commerce 24