MIAA Week 10 Review
November 10th, 2019 7:30pm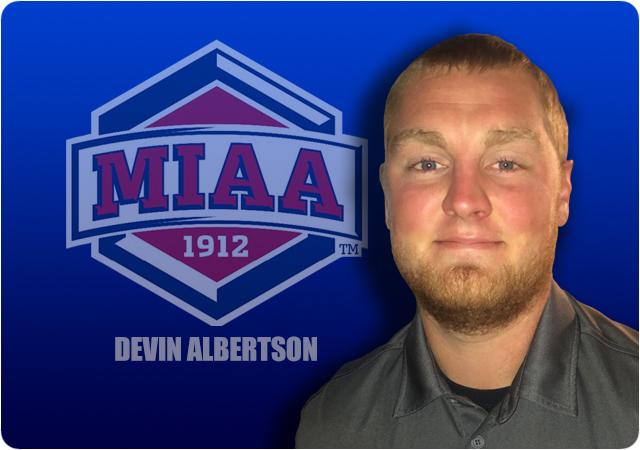 Only two MIAA teams are still alive in the playoff hunt. Central Missouri is basically a lock for the playoffs and can clinch outright conference title with a win in Maryville on Saturday. Northwest Missouri State is probably in the playoffs win or lose against Central Missouri. The Bearcats have an outside shot at a home game with a win but will be on the bubble with a loss. Missouri Western and Fort Hays State were both eliminated after home losses to Nebraska-Kearney and Northwest Missouri State.
My Projected Regional Rankings
1. Ferris State 10-0
2. Central Missouri 10-0
3. Ouachita Baptist 10-0
4. Harding 9-1
5. Indianapolis 8-1
6. Northwest Missouri 9-1
7. Henderson State 9-1
8. Grand Valley State 8-2
9. Lindenwood 8-2 (6-2 vs D2)
10. Fort Hays State 7-3

Week 10 Games
#14 Northwest Missouri State 36 #24 Fort Hays State 33 (2OT)
I picked the Bearcats to win this game but was not confident in my prediction. After falling behind 17-0, Northwest Missouri would take a 19-17 lead into halftime. Fort Hays State's Dante Brown nailed a 56 yard field goal to send the game into overtime tied at 26. Spoiler alert, Brown will be named the MIAA Special Teams Player of the Week. Both teams scored touchdowns through the air in the first overtime. Chance Fuller's 25 yard touchdown to Dandre Reed was inches away from being intercepted, but what a throw by Fuller. After a Tigers fumble in the second overtime, Parker Sampson made a 38 yard field goal to seal the Bearcat win.
Braden Wright played well in the road victory: 23 of 43 for 279 yards, three touchdowns and one interception to go with 10 rushes for 96 yards and one touchdown. Justin Rankin and Isaiah Strayhorn were both relatively ineffective and ran for a combined 61 yards on 24 attempts.
Chance Fuller went 30 of 54 for 342 yards and one touchdown but threw two interceptions. Fuller had no help in the running game as the Bearcats held Fort Hays State to 33 yards on 26 rushes.
Great win for Northwest Missouri State as the Bearcats are most likely playoff bound. Fort Hays State will miss the playoffs but will get an opportunity to play in a bowl game.

Nebraska-Kearney 49 #25 Missouri Western 21
Tremendous road win by Nebraska-Kearney. The Lopers ran for 528 yards and six touchdowns on 71 rushes. That is a whopping 7.4 yards per carry. As good as the Lopers offense was on Saturday, the defense did a fantastic job. The Griffons offense had a season low in points and total offense. One of the biggest eye popping differences was rushing first downs. The Lopers dominated that category 26 to six. After watching this Loper team over the past month, I have no clue how they lost to Central Oklahoma and Pittsburg State earlier in the season.
For Missouri Western, this is a disappointing loss for a team that was contending for a playoff spot. However, the Griffons are headed in the right direction and could be in line for another bowl game.
If both of these teams win next week, they will both improve by two games from last year. Great year for both programs.

Washburn 49 Pittsburg State 38
As much as I want and should praise Washburn for this win, the story is about Pittsburg State. The Gorillas have torpedoed after a 5-0 start and are in danger of finishing below .500 after five straight losses. I do not see how there could not be major changes in the program after the season is over. The standards for Pittsburg State have not been met by the staff the last couple of years.
For Washburn, the Ichabods have won four of five and have a chance to finish above .500 next with a win next week in Kearney. Mitch Schurig was 22 of 32 for 306 yards and two touchdowns in the comeback win. Washburn was able to finally win a close game. Washburn lost to Fort Hays State in overtime in week three and by two points to Central Oklahoma in week eight. The Ichabods are just a few plays away from being 7-3 right now.
#11 Central Missouri 73 Lincoln 6
Third time this year the Mules have scored 70 points (the other two games were against Northeastern State and Missouri Southern). Lincoln just is not a good football team, the Blue Tigers have been outscored the last three weeks by a combined score of 195-21.
Central Missouri has a date with the Bearcats next Saturday. With a win, the Mules will clinch the outright MIAA title and the program's first 11-0 season. The Mules have already clinched a share of the MIAA title, the 10th in program history and first since 2003. The Mules can clinch its first outright title since 1988.

Emporia State 29 Missouri Southern 6
I did not forsee Emporia State holding Missouri Southern to six points in this one. The Hornets defense is stout and even the Hornets offense can look competent against Missouri Southern. I would not be shocked if Emporia State beats Central Oklahoma in the season finale.
Central Oklahoma 82 Northeastern State 14
Not much to say in this one. The Bronchos scored early and often. Northeastern State is still un-good at football and will finish the year 0-11 for the second year in a row.
MIAA Power Rankings
1. Central Missouri (10-0)
The Mules have clinched at least of share of the MIAA title. The Mules have been the best team in the MIAA this year and are the conference's best shot for a deep playoff run.
2. Northwest Missouri (9-1)
The Bearcats have been inconsistent to say the least in 2019. But the Bearcats have won nine games and have a shot at MIAA championship number 30 next Saturday at home. The road win at Fort Hays State was huge for this team.
3. Fort Hays State (7-3)
The Tigers moved up despite the double overtime home loss to Northwest Missouri State. This is more about Missouri Western's loss than anything else.
4. Nebraska-Kearney (6-4)
The Lopers upset Northwest Missouri State and blew out Missouri Western on the road. Pair that with losing a game they should have won against Central Missouri and a one-score loss at Fort Hays State, the Lopers jump to fourth in the power rankings. Not sure how this team lost to Central Oklahoma and Pittsburg State earlier in the year.
5. Missouri Western (7-3)
The Griffons got blown out at home in a game where a possible playoff berth was on the line.
6. Central Oklahoma (5-5)
Only above Washburn because of the head to head win in Topeka two weeks ago.
7. Washburn (5-5)
Winners of four of the last five against the bottom of the conference. Best win was against Pittsburg State.
8. Pittsburg State (5-5)
Lost five in a row and needs a win over Missouri Southern to finish above .500.
9. Emporia State (3-7)
Wins are against Missouri Southern, Lincoln and Northeastern State. The Hornets have a chance to jump up with a home win against Central Oklahoma to end the year. The Hornets have a good defense, but a porous offense prevents them from beating solid teams.
10. Missouri Southern (2-8)
The Lions are much better than they were in 2018, but still awful on defense and make too many mistakes on offense. But at least the Lions were watchable this year.
11. Lincoln (1-9)
At least Lincoln beat Northeastern State, right?
12. Northeastern State (0-10)
Oof.