MIAA Week 11 Review
November 17th, 2019 9:00pm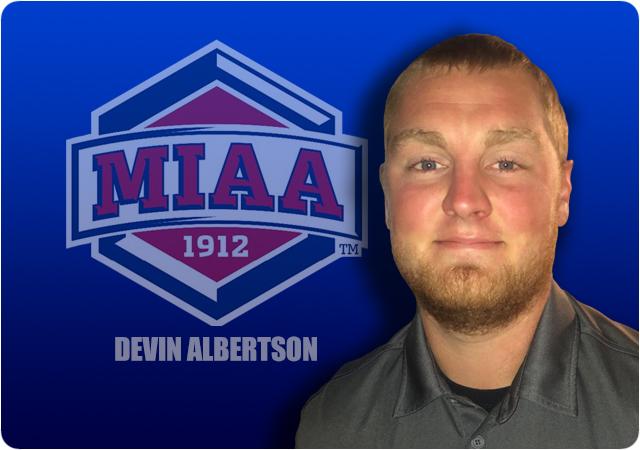 Congrats to Northwest Missouri State and Central Missouri for sharing the MIAA Regular Season Championship and earning playoff bids. Here is the Super Region Three Playoff Bracket:
I will break down the bracket more in my next column, but I love the bracket for the MIAA. Northwest Missouri State gets a home playoff game against a traditional triple option team and then will most likely play Ouachita Baptist in the second round. The Bearcats avoid Ferris State and Central Missouri until the quarterfinals. Central Missouri also gets a home game, but against a GLVC team in UIndy. UIndy is not a pushover and did upset Fort Hays State last year in the playoffs, but this was still a good draw for the Mules.
Week 10 Games
#12 Northwest Missouri State 45 #10 Central Missouri 23
That was an old fashion Bearcat beatdown. Northwest Missouri dominated the line of scrimmage and harrassed Brook Bolles all afternoon. The Bearcat defense sacked Bolles eight times, forced six turnovers and scored twice. Three guys I want to highlight on the Bearcat defense are Trey Washington, Spencer Phillipsand Jackson Barnes. Washington picked off Bolles twice, had two pass breakups and scored on a fumble return in his first career start for the injured Chama Pierre. Phillips was a monster upfront for Northwest Missouri recording 10 tackles, three tackles for loss, two sacks and a forced fumble. Barnes recorded nine tackles, one tackle for loss, one quarterback hit, 3 pass breakups and two interceptions (one returned for a touchdown).
On offense, the Bearcats were good, but not spectacular. Braden Wright was 15 of 33 for 183 yards in the air, but added eight carries for 86 yards and two touchdowns on the ground. Wright had enough splash plays and did not make any major mistakes (no sacks or turnovers). If the Bearcats can get that Braden Wright in the playoffs, Northwest Missouri could make a deep playoff run.
For the Mules, the slow start killed them. The first play from scrimmage was a Bolles interception and the Bearcats turned that turnover into six points. Central Missouri did not handle the Bearcats physicality well at all. I said before the game that Northwest Missouri was better upfront and it reared its ugly head Saturday.
On the bright side, both teams are conference champions and could see each other on December 7th.
Washburn 57 Nebraska-Kearney 41
The Ichabods jumped on the Lopers early, opening up a 21-0 first quarter lead and were up 41-14 at halftime. Washburn scored a touchdown on their first seven drives and eight of the first nine drives. Just an impressive offensive showing for Washburn as the Ichabods racked up 657 yards of total offense (314 passing and 343 rushing) at 9.4 yards per play.
Nebraska-Kearney may have blown a shot at a bowl game with this loss. The Lopers finish the year 6-5 with Washburn and Pittsburg State, who both have wins over Nebraska-Kearney. Still a good season for Nebraska-Kearney. I believe Washburn is now first in line for a bowl bid. Good for the Ichabods after starting the year 1-4 to finish above .500 with a chance at a bowl bid.
Emporia State 34 Central Oklahoma 14
This was a three point game heading into the fourth quarter, then the Hornets pulled away late. Central Oklahoma could only muster 175 yards of total offense and turned the ball over four times in this game. A great performance by the Emporia State defense to end the year on a high note. For Central Oklahoma, it is another disappointing loss in a disappointing season.

Pittsburg State 65 Missouri Southern 6
The Gorillas jumped out to a 31-0 first quarter lead and never looked back. The Lions threw five interceptions and had -25 yards rushing on nine attempts. The Gorillas bottled up Jacob Park, Park was 14 of 43 for 178 yards and three interceptions. Sean Kelly came in and was not good either, going four of 16 for 89 yards and two interceptions. Pittsburg State absolutely had to win this game and did so convincingly. Is this win enough to save Coach Beck and his staff? I doubt it, there will probably be changes of some sort in the offseason. I do believe Beck will be back in Pittsburg in 2020 but the staff should be shuffled.
Missouri Western 71 Lincoln 8
Anthony Vespo started at quarterback for the Griffons. Vespo shredded the Lincoln defense going 18 of 21 for 240 yards and three touchdowns. Markel Smith added 146 yards and one touchdown on seven carries. Five different Griffons scored a rushing touchdown. The Griffons missed out on the playoffs because of the home loss to Nebraska-Kearney but will be playing on December 7th. Missouri Western will play Henderson State (9-2) in the Agent Barry Live United Bowl in Texarkana, Arkansas. Both teams were the first teams left out of the playoffs, so it should be a fun matchup.
Fort Hays State 91 Northeastern State 7
The Tigers won their final game of the 2019 season in dominate fashion. Fort Hays State tallied 734 yards of offense and held the Riverhawks to 123 total yards. It does not get much better than that. The Riverhawks last four losses were by a combined score of 338-28 or 85-7.
A lot was said in the last week about Fort Hays State not accepting any bowl bid. If Coach Brown said before the season that it was playoffs or bust, I completely understand why the Tigers would not accept a bowl invitation. I would disagree with that mentality because Fort Hays State is not there as a program yet, but I understand the logic. I would have left the door open for a bowl game. There are a few major positives in playing in a bowl game. Number one is the extra practice time. A team can reap the benefits of the extra reps the following season. Number two is that seniors get another opportunity to lace up the cleats for one final time. The seniors at Fort Hays State were apart of the most successful run in Tigers history. They deserved to be rewarded with another game. Finally, while a bowl win is not as impressive as a playoff win, it is still a positive for recruiting. I think Fort Hays State made a mistake by declining a possible bowl bid, but I respect Coach Brown for sticking by his preseason proclamation.
MIAA Power Rankings
1. Northwest Missouri (10-1)
Just dominated Central Missouri and is peaking heading into the playoffs. Great spot for the Bearcats to be.
2. Central Missouri (10-1)
The Mules played poorly in the regular season finale but are still co-champions and have a home playoff game. This is still a dangerous playoff team.
3. Fort Hays State (8-3)
The Tigers were an overtime loss away from a possible playoff berth.
4. Missouri Western (8-3)
The Griffons had a great season, this program is heading in the right direction. We shall see if Missouri Western can win the Live United Bowl for the second year in a row.
5. Washburn (6-5)
After starting 1-4, the Ichabods finished the year hot including double digits wins over Nebraska-Kearney and Pittsburg State.
6. Nebraska-Kearney (6-5)
A disappointing regular season loss should not put a damper on the Lopers season. The Lopers did beat Northwest Missouri State and Missouri Western this year, but also lost to Washburn, Pittsburg State and Central Oklahoma. If the Lopers can be more consistent, they could be a problem in the MIAA in 2020.
7. Pittsburg State (6-5)
Disappointing season for the Gorillas, especially after a 5-0 start. When will Pittsburg State contend for a MIAA title? Because that is the Gorilla standard.
8. Emporia State (4-7)
The Hornets jump Central Oklahoma after beating them in Week 11. I still love the Hornets defense, just not enough offense to beat the better teams in the conference.
9. Central Oklahoma (5-6)
I picked the Bronchos to finish fourth in the MIAA. Oof, that was a mistake.
10. Missouri Southern (2-9)
The Lions were more competitive than last year, but are still a ways away from doing damage in the MIAA.
11. Lincoln (1-10)
At least Lincoln beat Northeastern State, right?
12. Northeastern State (0-11)
Oof.