MIAA Week 4 Preview
September 21st, 2023 8:01pm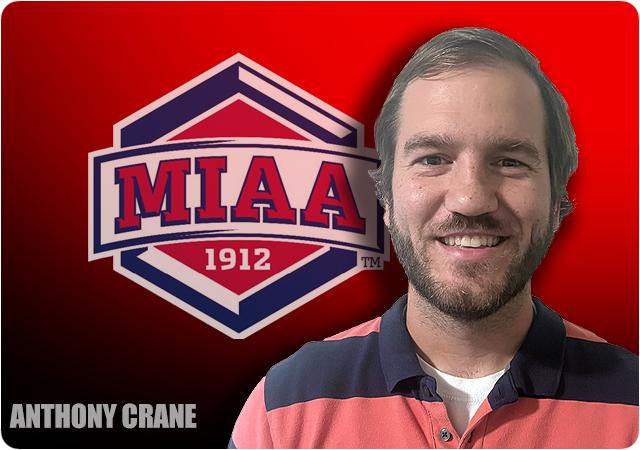 Last week was quite the week in the MIAA with three games decided by five points or less and two more decided by two scores. This week appears to be a little less exciting matchup wise, but it is also a big week for a few teams in the conference.
Central Oklahoma 1-2 (1-2) at Emporia State 3-0 (2-0)
You rarely get a break in this conference, but the Bronchos are in need of one after this four-game stretch. The combined record for Central Oklahoma's first four opponents is 8-4 with two of those losses coming from a down but not terrible Nebraska-Kearney team.
Week four doesn't seem like the week to "get right" for the Bronchos during their trip to Emporia. The Hornets bring one of if not the conference's best quarterbacks to the matchup while the Bronchos answer to that is a bottom three pass defense that is allowing 285 yards per game.
Braden Gleason has been that dude for a while, and 2023 has been no different. The Hornets quarterback has passed for 918 yards, 11 touchdowns, and no interceptions on 106 attempts.
That said, Emporia State hasn't truly been tested yet this season. While they have the Northwest win, they didn't exactly get the Bearcats at 100%. Let me say that I believe THE HORNETS ARE VERY GOOD, but I do think Saturday's matchup may be a little tougher than most expect.
Fort Hays 2-1 (2-1) at Missouri Western 2-1 (2-1)
Missouri Western is an interesting team that makes for a very interesting contest on Saturday night. The Griffons went toe-to-toe with the Mules to open the season and there may have been some slight disappointment in that moment—but now we know Central Missouri is really good.
Where that leaves the Griffons early on is a bit of a mystery because you can't do transitive wins. This week provides them a chance to take a step toward securing a spot in the second tier of the conference.
Fort Hays finds themselves in good position through three weeks, looking more and more like the Tigers of old. But boy do they need to find some offense after scoring just 31 points over the last two weeks.
This is a big week for the offense because it is the first time this season where they're not playing a team on either end of the MIAA Team Defense Spectrum. The Tigers faced a bad Northeastern team to open the season, then played two of the best defenses in the conference the last two weeks.
Nebraska-Kearney 1-2 (1-2) at Pittsburg State 3-0 (3-0)
As a father, you'll find that children like to push the limits, to see how close they can get to something before getting in trouble. That is what Pittsburg State seems to be doing each week and the Mules just about got them.
(Zach Zebrowski had 433 yards of offense. Stud.)
While there is never really a good time to relax, this is the softest part of Pittsburg State's schedule. The Lopers have been underwhelming and Northeastern State sits at the bottom of the conference.
These next few weeks provide the Gorillas a chance to work on getting out to quicker start. The Gorillas have averaged just 9.6 points in the first half this season, while scoring 27.6 points in the second half.
TJ Davis had -2 yards rushing. NEGATIVE TWO. And it wasn't just Davis, nobody from UNK ran the ball well last week against a defense that's been average against the run this season.
It's far too early to worry about the Lopers offense to this point, but it sure as hell doesn't get much easier from here. After the Gorillas, Nebraska-Kearney gets Washburn, Central Missouri, Fort Hays, Missouri Western, and Emporia before finishing the season with Lincoln and Northwest.
Central Missouri 2-1 (2-1) at Washburn 1-2 (1-2)
The Mules have not had it easy in 2023 and still they look like a team that can contend for a conference title. As I mentioned above, Zach Zebrowski has been awesome as have the Central Missouri receivers.
This is the Mules chance to make a run with their next two opponents being traditionally good—but have major questions at quarterback. Central Missouri should be pretty big favorites over the next four weeks.
The next big test appears to be Emporia State on Oct. 21.
Things really don't look great for Washburn. The season was always going to have its ups and downs, but losing Kellen Simoncic for the season really hurts.
The Ichabods did show signs of life despite scoring just 24 points on a bad Lincoln defense. Sam Van Dyne was 18-29 for 217 yards and two touchdowns. Fine.
But the running game really shined last week with Taylon Peters, Teondre Carter, and Jaylon Walker combining for 253 yards rushing on 33 carries. The Mules have been average against the run this season.
Lincoln 0-3 at Northwest 1-2 (1-2)
This very well could be the least appealing game of the season. The Bearcats have dropped outside the Top 25 for the first time since 1876 and showed last week that they really don't have an answer at quarterback.
Henry Martin was completed 21 passes for a total of 162 yards. Northwest played just as you would expect with Jay Harris getting 27 carries and the Bearcats relying on a short passing game. I expect that to be the case as the Bearcats wait for the return of Mike Hohensee.
Good to see Lincoln play in a competitive football game.
Northeastern State 0-3 (0-3) at Missouri Southern 2-1 (2-1)
The Missouri Southern offense appeared to have a plan last week and for the most part, executed that plan. The Lopers have a run defense ranked near the bottom of the conference, so the Lions leaned on their running game.
While they weren't blowing Nebraska-Kearney off the ball for six yards at a time, Missouri Southern rushed for 148 yards on 37 carries. The offense had attempted just 46 rushes in their first two games combined.
Missouri Southern had a plan to control the ball and keep it out of Nebraska-Kearney's hands. The Lions held the ball for 36 minutes in the win because they were patient with their running game. I expect them to get back to a more balanced look this week.
I feel bad for the RiverHawks. But this week is a new week.
Picks
Central Oklahoma 24, Emporia State 35
Central Missouri 45, Washburn 14
Lincoln 0, Northwest 28
Nebraska-Kearney 20, Pittsburg State 42
Fort Hays 21, Missouri Western 34
Northeastern State 10, Missouri Southern 35