MIAA Week Eight Review
October 27th, 2019 8:00pm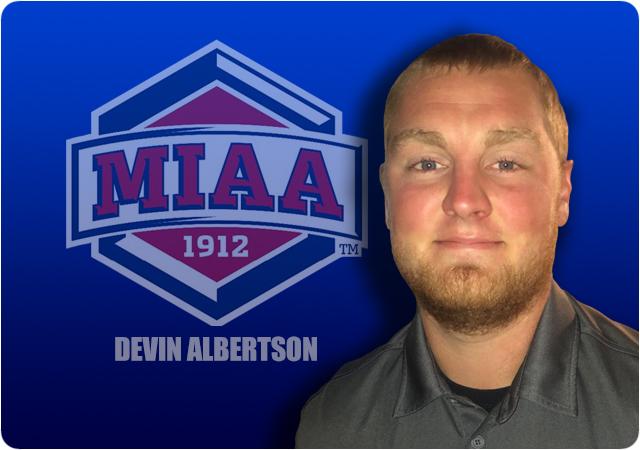 Week Eight Review
The top four teams in the MIAA are all within two games of each other with three games to go. All four teams are still alive in the playoff hunt. Central Missouri is the only team that controls its destiny for an outright conference title.
This how each of the top six teams end their season:
Central Missouri: UNK, Linc, NWMSU
Northwest Missouri: NSU, FHSU, UCM
Fort Hays State: Linc, NWMSU, NSU
Missouri Western: Pitt, UNK, Linc
(Home games in bold)
The messiest situation possible is still in play:
Central Missouri losing to Nebraska-Kearney and Northwest Missouri
Northwest Missouri losing at Fort Hays and beating Central Missouri
Fort Hays State and Missouri Western wins out.
If that happens, all four teams will finish 9-2. Good luck to the playoff committee trying to figure out which two teams make the playoffs. If Central Missouri beats Nebraska-Kearney, then they would be in at 10-1, but Northwest Missouri, Fort Hays and Missouri Western would all be 9-2 with no obvious tiebreaker between them.
Easiest path to the playoffs for each team
Central Missouri: Beat Nebraska-Kearney or Northwest Missouri and the Mules will make the playoffs.
Northwest Missouri: Beat Fort Hays and the Bearcats will make the playoffs.
Fort Hays State: Win out and Missouri Western loses one game.
Missouri Western: Win out and Northwest Missouri loses to Fort Hays and Central Missouri.
Week Eight Games
Central Missouri 36 Pittsburg State 28
This was the game I attended on Saturday. The Mules jumped out to a quick 13-0 after two effortless offensive drives. It felt like Central Missouri was going to make this game a laugher. But credit to Pittsburg State for battling back and taking a 14-13 lead into halftime. The third quarter was brutal, both offenses looked out of sync. A Deven Smith pick-six gave Central Missouri a 29-20 lead going into the fourth quarter. That was the difference in the game.
Pittsburg State will not make the playoffs in 2019, still have a shot at a bowl bid. Central Missouri played its worst game of the year and still beat a solid Pittsburg State team. Two road big games left for the Mules with games at Kearney and Maryville. If the Mules go 1-1 in those games, they are guaranteed at least a share of the MIAA title, win both and the Mules will be outright MIAA champions.
Missouri Western 28 Emporia State 0
Excellent game by the Missouri Western defense to pitch the shutout. I have been worried about the Griffons defense for most of the year but they came up big on Saturday. The Hornets only had two drives that made it to the red zone, both in the fourth quarter after Missouri Western was up 21-0.
Missouri Western's playoff hopes stay alive for another week. The Griffons have a tough matchup at Pittsburg State this Saturday and a tough home game against Nebraska-Kearney the following weekend.
Central Oklahoma 22 Washburn 20
Ugly game between two below .500 teams. Both teams threw the ball over 30 times but for under 150 yards. The Bronchos made a walkoff, 20 yard field goal to steal a road win away from Washburn.
Central Oklahoma has a chance to finish the season with an above .500 record. The Bronchos play Missouri Southern, Northeastern State and Emporia State to end the year. I could honestly see Central Oklahoma finishing 6-5 or 4-7, neither would surprise me.
Missouri Southern 86 Northeastern State 7
Fun fact, Missouri Southern scored a total of 81 points in 2018. Jacob Park scored eight total touchdowns. Not much else to say other than Northeastern State is just terrible.
Northwest Missouri State 56 Lincoln 9
Lincoln scored on a pick-six and a safety, that's it. The Bearcat defense pitched a shutout and the offense woke up after the first quarter. This was not a pretty game for the Bearcats but they did enough to win comfortably against a bad team.
It is going to be a rough November for the Blue Tigers as Lincoln ends the season with Fort Hays State, Central Missouri and Missouri Western.
The Bearcats are still alive for a playoff berth and have a chance to share the MIAA title still.
Fort Hays State 37 Nebraska-Kearney 31
This was an elimination game for each team, unfortunately for the Lopers that means the playoffs are out of the question. I said before the game that Nebraska-Kearney would need to keep the score down in order to win this game. But the Lopers could not stop Chance Fuller and the Tigers passing attack. Fuller threw for 435 yards and three touchdowns in the win. Fort Hays State capitalized through the air where Northwest Missouri failed last week.
Nebraska-Kearney can still play the spoiler role as the Lopers still have to play Central Missouri and Missouri Western. The Lopers are also playing for a possible bowl bid and their first winning season as a member of the MIAA.
Fort Hays State stays alive in the playoff hunt. The Tigers have one tough game left, home against Northwest Missouri in week 10. Fort Hays State still has a shot at returning to the playoffs and at the minimum a bowl bid.
Power Rankings
1. Central Missouri (8-0)
2. Northwest Missouri (7-1)
3. Missouri Western (6-2)
4. Fort Hays (6-2)
5. Nebraska-Kearney (5-3)
6. Pittsburg State (5-3)
7. Emporia State (2-6)
8. Central Oklahoma (3-5)
9. Washburn (3-5)
10. Missouri Southern (1-7)
11. Lincoln (1-7)
12. Northeastern State (0-8)