MIAA Week Five Preview
October 2nd, 2019 9:00pm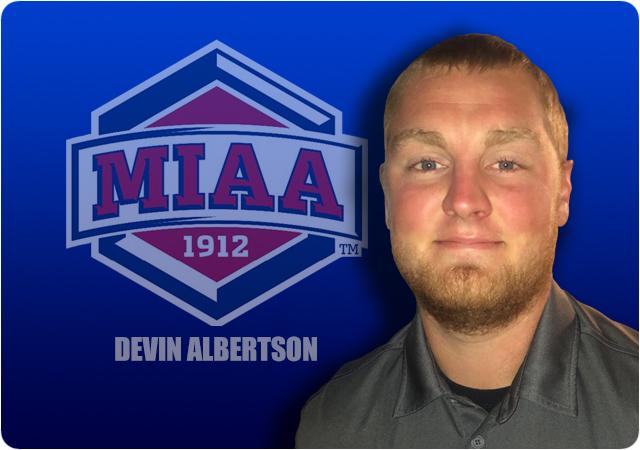 MIAA Week Five Preview
Before we look at week five in the MIAA, let's take a look around the region to see what teams are still in playoff contention. I believe two losses will be the max for the seven playoff teams this year. This eliminates 13 of the 41 teams in the region from playoff contention right away.
Sorry but not sorry to Arkansas Tech, East Central, Lincoln, Lindenwood, McKendree, Missouri Southern, Northeastern State, Northern State, Northwood, Southeastern Oklahoma State, Southern Nazarene, Washburn and William Jewell.
Now let's take a look at the 14 teams who are 2-2 on the year. These teams are in serious jeopardy of dropping out of the playoff race: Arkansas-Monticello, Ashland, Central Oklahoma, Emporia State, Fort Hays State, Northwestern Oklahoma State, Michigan Tech, Missouri Western, Nebraska-Kearney, Oklahoma Baptist, Quincy, Southwest Baptist, Southwestern Oklahoma State and Wayne State. If any of those 14 teams lose one game, they can kiss the playoffs goodbye.
The 3-1 teams are in good shape. They have a bit more wiggle room going into the next seven weeks.There are five 3-1 teams: Harding, Henderson State, Missouri S&T, Saginaw Valley and Southern Arkansas.
Finally, the nine undefeated teams after four weeks: Central Missouri, Davenport, Ferris State, Grand Valley State, Indianapolis, Northwest Missouri State, Ouachita Baptist, Pittsburg State and Truman State.
Realistically, the 14 teams left with one loss or less have the best odds of making the playoffs. But you cannot completely count out a few of the 2-2 teams. For example, Missouri Western is 2-2 but both of their losses are to undefeated teams. The Griffons could absolutely run the table, finish they year 9-2 and be in contention for a playoff spot.
Lincoln (0-4) at #19 Pittsburg State (4-0)
All-time series: Pittsburg State leads 9-0
Last time: Pittsburg State won 59-38 in 2013.
This game should not be much of a contest. Lincoln has one source of offense: Franklin Hosea. Hosea is averaging 140.3 yards per game on the ground, the next closest running back is Northwest Missouri's Justin Rankin at 108 yards per game. Hosea is the sixth leading rusher in the nation. This is even more impressive when you factor in the nonexistent Lincoln passing game. The Blue Tigers are averaging 66 yards per game and 3.7 yards per pass on the year. Those numbers are atrocious. The Blue Tigers rank 161st out of 166 in passing yards per game. The only teams that throw for less yards per game run a triple option offense and Kentucky State and Johnson C. Smith.
The Gorillas should have no problem scoring at will against Lincoln. As long as Pittsburg State can limit Hosea, the Gorillas will win this game going away.
Massey Prediction: Pittsburg State 48 Lincoln 6
My Prediction: Pittsburg State 52 Lincoln 10
Fort Hays (2-2) at Central Oklahoma (2-2)
All-time series: Central Oklahoma leads 7-5
Last year: Fort Hays won 15-0
Is Fort Hays starting to figure things out or did they just get a break in the schedule over the last two weeks? With Coach Brown at the helm, I would side with figuring things out. Brown is too good of a coach for the Tigers not to improve as the season goes on. The Tigers running game is still an area of weakness. In fact, Fort Hays has the worst rushing attack in the MIAA, averaging a measly 3.5 yards per run. Being so one-dimensional on offense is a killer against good teams.
Central Oklahoma has to regroup after last Saturday's beatdown in Maryville. Lucky for the Bronchos, their defensive strength matches up with Fort Hays' offensive strength. According to yards per game, Central Oklahoma has the third best passing defense in the MIAA while Fort Hays has the third best passing offense.
I believe Fort Hays has a slight advantage on defense and coaching and a big advantage in special teams. This game is close, but I will ride with the Tigers.
Massey Prediction: Central Oklahoma 26 Fort Hays 24
My Prediction: Fort Hays 30 Central Oklahoma 27
Missouri Western (2-2) at Washburn (1-3)
All-time series: Missouri Western leads 25-20-2
Last year: Missouri Western won 38-7
This is the second most competitive game of the weekend and I still think Missouri Western wins comfortably. I believe Missouri Western is the best 2-2 team in the conference and is just a step behind the three undefeated teams in the MIAA.
If Mitch Schurig cannot go for Washburn, I do not think this game is close. Ian Trapp is a better runner than a passer. Washburn is at the end of their brutal part of their schedule: at Northwest Missouri, vs Fort Hays, at Central Missouri and vs Missouri Western. Washburn will still struggle to get to five of six wins this year and one of those wins will not come Saturday. Missouri Western is too good upfront for Washburn.
Massey Prediction: Missouri Western 37 Washburn 31
My Prediction: Missouri Western 31 Washburn 17
#6 Northwest Missouri (4-0) at Emporia State (2-2)
All-time series: Northwest Missouri leads 33-2
Last year: Northwest Missouri won 41-0
This series has not been kind to the Hornets. The Bearcats have won 26 consecutive matchups dating back to October 1, 1994. The Hornets are 1-15 at home against the Bearcats with the lone win coming in 1965.
Emporia State is a hard team to pinpoint right now. The Hornets wins are against the two worst teams in the conference in Northeastern State and Lincoln. The Hornets also played Pittsburg State close for three quarters. Then the Hornets were handled at home by Nebraska-Kearney. I just cannot get a good read on how good the Hornets actually are this year.
As for the Bearcats, Braden Wright is starting to find his rhythm in the offense. This is a young Bearcat team that is going to get better as the year goes on. Northwest Missouri is so explosive on offense right now with Imoni Donadelle, LaTroy Harper, Justin Rankin, Alec Tatum and Marqus Andrews. Plus this is the best the offensive line has looked since Adam Dorrel's departure. The Bearcats have only allowed three sacks on the year and are second in the MIAA in yards per rush at 5.5 yards per carry.
Massey Prediction: Northwest Missouri 41 Emporia State 20
My Prediction: Northwest Missouri 52 Emporia State 24
#17 Central Missouri (4-0) at Missouri Southern (1-3)
All-time series: Central Missouri leads 23-15-2
Last year: Central Missouri won 61-7
Earlier this week, Missouri Southern Coach Jeff Sims defended his quarterback. "I will tell you that the product of our 10 interceptions in two games is five percent Jacob Park and 95 percent everybody else," said Sims. Central Missouri is tied last in the MIAA in interceptions with one. However, the Mules are getting after the quarterback in 2019. Central Missouri has 16 sacks on the year, tied with Pittsburg State for the most in the MIAA. The Mules will get plenty of opportunities to sack Park because the Lions throw 48 passes per game.
Brook Bolles played poorly last week, I do not expect that to continue this Saturday. If it does, the Mules can lean on the running game like they did against Washburn. Central Missouri has the offense to blow the doors off inferior opponents, I expect that to happen against the Lions.
Massey Prediction: Central Missouri 48 Missouri Southern 24
My Prediction: Central Missouri 66 Missouri Southern 24
Northeastern State (0-4) at Nebraska-Kearney (2-2)
All-time series: Nebraska-Kearney leads 5-4
Last year: Nebraska-Kearney won 49-7
Nebraska-Kearney looks to rebound from last weeks disappointing loss to Pittsburg State. Expect the Lopers to take it out on the lowly Riverhawks. Northeastern State did look better offensively last week against Missouri Western, but I do not believe the Riverhawks will be able to replicate that performance this week.
My prediction is the Lopers will run for over 400 yards in this game
Massey Prediction: Nebraska-Kearney 41 Northeastern State 10
My Prediction: Nebraska-Kearney 45 Northeastern State 13