MIAA Week Seven Review
October 21st, 2019 4:00pm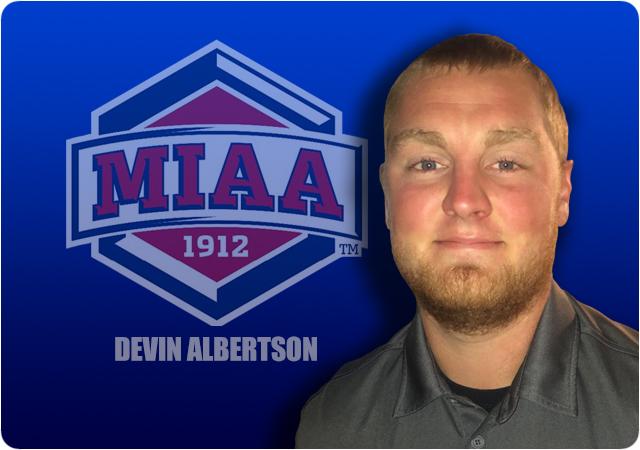 Week Seven Review
The top six teams in the MIAA are all within two games of each other with four games to go. Central Missouri is the only team that controls its destiny for an outright conference title.
This how each of the top six teams end their season:
Central Missouri: Pitt, UNK, Linc, NWMSU
Northwest Missouri: Linc, NSU, FHSU, UCM
Fort Hays: UNK, Linc, NWMSU, NSU
Missouri Western: ESU, Pitt, UNK, Linc
Nebraska-Kearney: FHSU, UCM, MWSU, Wash
Pittsburg State: UCM, MWSU, Wash, MoSo
(Home games in bold)
As you can see, a lot is going to happen over the next month. I am beyond excited to see how it ends.
Nebraska-Kearney 24 #6 Northwest Missouri State 17
Well done Nebraska-Kearney, well done. The Lopers did something that not many teams have done against the Bearcats: run the ball with great success. Quarterback TJ Davis became the first player in over five years to run for 100 yards against Northwest Missouri State. The Lopers ran for 228 yards as a team and held the ball for nearly 42 minutes. Nebraska-Kearney also won the turnover battle 4-1. That is a winning formula. This is a program defining win for the Lopers.
That being said, the Bearcats offense continued their Jekyll and Hyde act. Braden Wright went 9 of 22 for 116 yards with one touchdown and one interception. A 41% completion percentage at 5.3 yards/attempt is just not good enough. There is too much talent on that offense for the offense to stall out so often. I do not know if it is a coaching issue, player execution issue or both. But if this team wants to make the playoffs, the problem needs to be addressed before the Fort Hays State and Central Missouri games.
#15 Central Missouri 34 Emporia State 27
Unlike Northwest Missouri State, Central Missouri was able to stave off an upset minded home team to stay undefeated. The Mules offense only scored 26 points against a spunky Hornets defense. The Codie Bell pick-six clinched the win for the Mules and secured a 7-0 start to the year. It is gut check time for the Mules now. Central Missouri ends the year with Pittsburg State, at Nebraska-Kearney, Lincoln and at Northwest Missouri State. The Mules will be the favorite in all four games, but it is no cake walk.
If Emporia State could find a consistent offense this year, they could have contended for a conference title with this defense. I do believe the Hornets will finish this year with a 5-6 record.
Washburn 49 Missouri Southern 19
I believed in Missouri Southern, that was my mistake. Three early mistakes from the Lions led to 21 points for the Ichabods and Washburn never looked back. A fumble return for a touchdown, blocked punt for a touchdown and another fumble that led to a touchdown. The Lions did not lose the turnover battle this time, but Washburn scored 21 points off the three Lions turnovers (not including the blocked punt). Missouri Southern scored seven points off of three Ichabod turnovers.
This was a much needed win for Washburn before the last four games against Central Oklahoma, at Emporia State, Pittsburg State and at Nebraska-Kearney.
Lincoln 27 Northeastern State 9
Lincoln wins the battle of the winless MIAA teams. Blue Tiger running back Hosea Franklin ran for 205 yards in the win. I figures Franklin would have a big day against the swiss cheese that is the Northeastern State run defense. Lincoln won despite throwing for 19 yards. NINETEEN!
This was Lincoln's first MIAA win since leaving the conference in 2013, so congratulations to the Blue Tigers. Northeastern State's winless streak is up to 20 games. The Riverhawks best shot to end that streak is this week at home against Missouri Southermn, but I doubt it.
Missouri Western 50 Central Oklahoma 43
Central Oklahoma tried to play the spoiler role with a furious fourth quarter comeback. The Griffons defense definitely has a few leaks, but the offense is the real deal. If the Griffons can close out the year strong, I believe they have a strong case to be a playoff team. But they will need Northwest Missouri to lose a couple games down the stretch to get in. If the Griffons sneak into the playoffs, they will be a tough out.
Fort Hays State 42 #21 Pittsburg State 41
Fort Hays went to the Jungle and came away with a huge win. The Tigers have kept their playoff hopes alive going into the last month of the regular season thanks to an offensive explosion from Chance Fuller (23 of 32 for 306 yards and four touchdowns), Charles Tigner (19 carries for 127 yards and one touchdown) and Layne Bieberle (4 receptions for 152 yards and two touchdowns).
Pittsburg State had a shot to win this game as the Gorillas had a 16 play, 68 yard drive that took six minutes off the clock. The Gorillas lined up for a 38 yard field goal with just over a minute left in the game that would have won the game. But the kick goes wide left and Pittsburg State's playoff hopes might follow close behind. If the Gorillas can right the ship and win the next two games, they have a chance at a playoff spot. If not, Pittsburg State might not even get a bowl invitation.
Power Rankings
1. Central Missouri (7-0)
2. Northwest Missouri (6-1)
3. Missouri Western (5-2)
4. Fort Hays (5-2)
5. Nebraska-Kearney (5-2)
6. Pittsburg State (5-2)
7. Emporia State (2-5)
8. Washburn (3-4)
9. Central Oklahoma (2-5)
10. Missouri Southern (1-6)
11. Lincoln (1-6)
12. Northeastern State (0-7)