MIAA Week 1 Preview
August 30th, 2023 6:35pm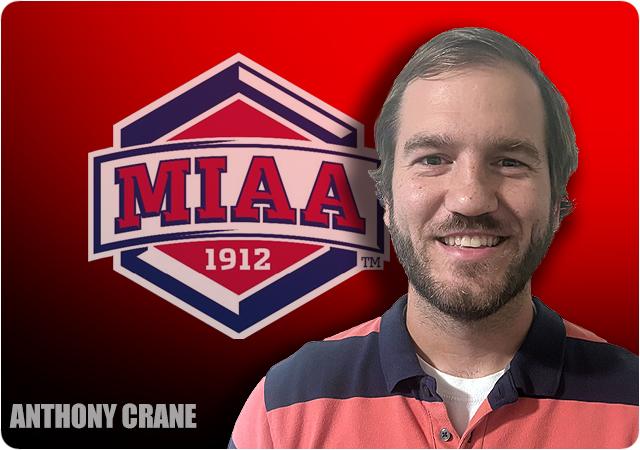 When taking over this column, I asked myself what I could do to make it different from what you'd normally read in a preview. It is something that I'll likely toy with as the season progresses. For today, I'll use a fairlystandard preview style and likely the shortest of the season.
Fort Hays at Northeastern State
I find this to be one of the more interesting games of the week because I believe it will tell us a lot about these two programs. The RiverHawks bring an experienced and confident defense, while the Tigers have a lot of questions on offense.
Northeastern State played well in a 27-14 loss in their matchup last season. The defense held the Tigers to six points in the first half but as was the problem most of the year, the offense couldn't match their performance.
My Guys
My guy for Fort Hays this week is Ja'Quan Tills. It's still a bit of a question as to who the quarterback will be this season and it may very well be a mixture of the three. I think they'll need a solid running game and that starts with Tills.
For the home team, I'm going to stay at running back and go with Brayden Gilkey. Last season in limited action, Gilkey averaged 4.1 yards per carry. The team as a whole averaged 2.7 last season.
How do we win?
The answer is easy for Northeastern State—offense. The Tigers have historically played really well on the defensive side, but recent history has shown that they haven't been at the level. If the RiverHawks struggle to score in this game, it may be the sign of another long season for the boys in green.
Fort Hays just needs to play a clean game and avoid allowing big plays. The Tigers enter with the more talented team, but that gap wasn't all that large a year ago. If they play their style of football and avoid turnovers, Fort Hays should walk away with a fairly close victory.
Washburn at Pittsburg State
The Ichabods and Gorillas play in what will likely be the best game of the week. The Gorillas opening at home in a night game after winning the conference should make for a fantastic atmosphere.
But this is a large task for an Ichabods team that lost some major talent on the offensive side of the ball. Thursday's matchup is a big one for quarterback Kellen Simonic because every eye will be on him and what he can do without Letcher and Attful.
Pittsburg State should enter the game with plenty of confidence as they return a talented and now experienced roster. But the margins are thin in the MIAA as the Gorillas learned last season with three of their wins coming by one score or less.
The MIAA has some talented teams at the top, but the depth of the league runs much deeper with teams like Missouri Western or Washburn. Teams like that can be dangerous and any slips could cost Pittsburg State another conference title.
My Guys
Dubem Okonkwo is one of the MIAA's best defensive lineman, but the Ichabods kept him quiet in last year's game. Okonkwo had just one tackle in the game while Keiondre Hall had one of his best games of the year.
For Washburn, I'll go with Collin Wilson. The Ichabods may very well be an offense that spreads the ball around amongst its receivers, but Simonic will need a go-to guy at some point this season. We'll see if Collins is that guy.
How do we win?
For Pittsburg State, it's keeping Simonic under 300 yards passing. If they let the Washburn quarterback have a day, there's a chance for upset.
For Washburn, they need Simonic to be great and likely a few balls to bounce their way. The Ichabods also need big days from the two A's—Altenoro and Akinmoladun.
Central Missouri at Missouri Western
These two teams played in a thriller last season in Warrensburg with the Mules winning 40-37 in double overtime. Thursday evening in St. Joseph should be another good one with both teams having talent but also lots of questions.
Central Missouri talked about the bonding between quarterback and receiver at MIAA Media Day. Thursday night should provide a glimpse into where their chemistry is at as they get a Missouri Western secondary that isn't what it was a season ago.
For the Griffons, Thursday's result could be a good barometer of where they stack against those middle tier teams in the conference. The most interesting thing to me is the offense and how they take advantage of their strong running game, while also working toward a more balanced attack.
My Guys
Anthony Villanueva was one of if not the only Griffon to have success making plays behind the line of scrimmage. Missouri Western will roll with a new defense in 2023, so I'll be interested to see how he is used in the new scheme.
The Mules have Arkell Smith, but the Mules best returning receiver will need help. Micheal Noil spent the last four years at a division I school, so I'll be interested to see how he handles and if he can take advantage of a lower level.
How do we win?
Missouri Western has to get pressure on Case. The Griffons offense should be able to score on the Central Missouri defense, but getting pressure and playing coverage could be the difference in a game between two pretty evenly matched teams.
I can't go into week one believing that the Mules can do much defensively. For Central Missouri to win Thursday night, the offense will need to score at the level it did last season and find ways to make a few big plays on defense or special teams.
Northwest Missouri at Missouri Southern
I'm a man who loves defense, and last year's matchup was nothing but defense in the first half. The Bearcats raced out to a 7-5 lead at halftime before finding some rhythm on offense in the second to defeat the Lions 27-5.
The Bearcats bring back a ton of experience on offense, so Thursday's game should give us an idea of where the offense stacks up in 2023. Missouri Southern has some good pieces defensively, but it is a defense that the Bearcats should have success against.
Missouri Southern is working towards being competitive in the MIAA and Thursday gives them a chance to see how close they are to doing so. Losing to Northwest isn't the worst thing and usually not surprising but you don't want to lose 27-5 again.
My Guys
Kobe Clayborne recorded four sacks from the defensive tackle position as a freshman, and this is a Northwest defensive line that will be a focus early in the season. Clayborne could be a guy that takes another step this season.
Luke Sampson. If Sampson can give them more through the air, the offense could become more balanced and allow Nathan Glades to face lighter boxes.
How do we win?
Northwest just needs to be Northwest. If the Bearcats continue their elite defensive play, they should win fairly easy on Thursday.
Missouri Southern needs a little magic and hope that the Northwest defense takes a few steps back. The Lions could not move the ball against the Bearcats last season, and eventually it was their defense that broke. If Missouri Southern can control the ball with its running game and play to the level they did in the first half last year, maybe the Lions have a chance.
Nebraska-Kearney at Central Oklahoma
Despite having one of the conference's best players, the Lopers aren't widely picked to win their season opener Thursday night in Edmond. The Bronchos made it difficult for Nebraska-Kearney offensively last year in a 20-18 loss last year where they held TJ Davis to under four yards per carry.
Central Oklahoma sacked Davis three times and intercepted him once last year and the Lopers enter the season with some questions on what is around Davis offensively. The Bronchos bring back key players at each level defensively.
Like Missouri Western, the Lopers hope to bring a more balanced offensive look into 2023. The offense will find ways to score as long as Davis is taking snaps, but the defense suffered substantial loss. Even with those players that helped the Lopers to an 8-3 record, Central Oklahoma rushed for 191 yards against them last year.
My Guys
Zane Schawang needs to be more than a cool name this year and had success against the Bronchos last season when he rushed for 70 yards on eight carries. If Schawang can continue that pace over a full season, the Lopers will once again give teams fits with their running game.
Stephon Brown could be the difference between another six-win season and Central Oklahoma taking a big step. The Bronchos finished fifth in the conference in defense last season and if the team becomes more productive offensively, Central Oklahoma could make major noise in 2023.
How do we win?
Nebraska-Kearney will need to be more productive on offense this year. They do have an element of unknown in week one with the Lopers bringing in a new coaching staff. The Lopers will likely need to score in the 28-31 range to win this week.
Central Oklahoma must bring the same effort defensively as they did last year. If Brown does take that step, the Bronchos have the pieces to score on the Nebraska-Kearney defense.
Lincoln at Emporia State
Emporia State led by 25 going into the fourth quarter of their matchup with Lincoln last season. I can't see the 2023 matchup being much different.
My Guy
Billy Ross Jr. as the go-to guy in the offense. Ross gets the opportunity to step into that role against a team that he should have success against.