NCAA Division II Playoffs: Semifinals (RMAC) Colorado Mines at (GSC) Valdosta State
December 9th, 2021 8:00am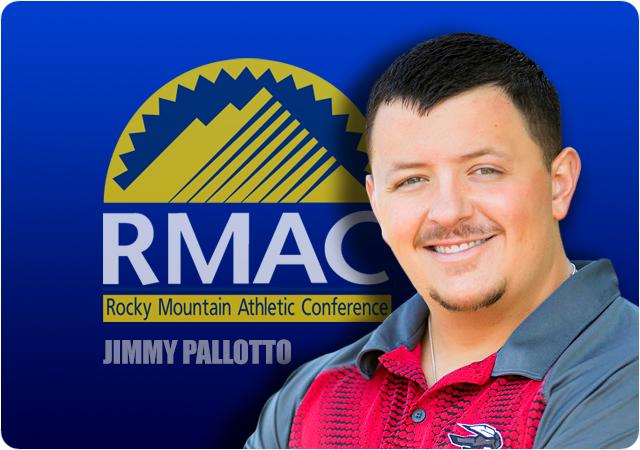 We continue to press on. Only four teams remain in the entire country vying for the 2021 NCAA Division II Football National Championship, and in a historical run we still get to talk about Colorado School of Mines representing the Rocky Mountain Athletic Conference this far into the season. For the first time in program history Mines finds themselves one win away from the championship game, a mere 60 minutes of competition, then we will know who plays for this year's 2021 National Title. It will not be easy, after knocking off Angelo State last week Mines will head to Georgia to play four time National champions Valdosta State, who are having a great season as well. We will have plenty of information on both Mines' win last week, as well as Valdosta's quarterfinal and what we should expect come Saturday. Only a few more chances to say this, without further adieu let's get into the games for the week.
Super Region 4 champion Colorado School of Mines (12-1) vs Super Region 2 champion Valdosta State (11-1) Last week Mines beat Angelo State 34-26, Valdosta beat Bowie State 41-17. Game takes place Saturday December 11th, @10am MST in Valdosta, Georgia.
Colorado Mines knew they were in a spot none of the team had been in before. This was the first quarterfinal game in school history, and you no longer get the team's that are lucky to be here at this point. Angelo State had all the ability, and opportunity to advance to this round, yet Mines somehow figured out how to pull it off. Things started off similar to the previous game, neither team was able to score in the opening quarter until late, Angelo State would take a 3-0 lead following a after Asa Fuller's 26 yard boot. Mines had bent but did not break and their effort was rewarded early in the 2nd quarter.
Matocha found Max Lcleod for a 60 yard touchdown pass and that marked the last time Mines would trail in the game. Matocha would end the half with another TD toss this time to Josh Johnston from 21 yards out, along with Michael Zeman finding the endzone for the first time as well in the 2nd quarter after a 1 yard score. The Orediggers would go into halftime with a 17 point lead and considerable momentum thanks to their stout defense allowing their offense to thrive.
Angelo State never went away fully and in the 3rd quarter stole some momentum back after Alfred Grear finished a one play 90 yard drive with a little outside hand off. But when Matocha needed a play he was able to make it, he would answer back with a 42 yard TD to Mason Karp, giving the Magic Man 3 TD passes on the day. A final push would be made to try and snake the game back in their favor but it would be for not. A tough hard fought team win elevates coach Gipson to Colorado Mines royalty as he prepares his team for battle against the likes of a power house program in Valdosta State.
Valdosta, unline Mines is no stranger to this stage of the post season, the 2018 National champions have been in this situation five times before, winning all five semifinal games, and capturing championships four of their five tries. Head coach Gary Goff has yet to be the head man for any of those games however; Goff took over the job in 2019, finishing 10-1, but failing to get back to the promised land. After another monster year coach Goff now has a 11-1 Blazers squad ready to return to the championship lights, made abundantly clear after their 41-17 domination of #10 ranked Bowie State last Saturday.
Things seemed in place on Saturday when the Blazers took the field, and after taking a single look at the stats and box score from their quarterfinal game, this thing was never even close. Valdosta started early with Junior QB Ivory Durham found receiver Brian Saunds on a 21 yard scoring strike. Durham would get another in the quarter after finding Lio Gallimore for a 39 yard score, this one capping a 9 play 95 yard drive. Bowie would answer in the 2nd quarter after things settled a bit, a 35 yard field goal from Alen Omerholdzic. From here things went a bit back and forth, Saunds would catch another TD pass from 4 yards out. Bowie finally found the end zone on offense after Ja'Rome Johnson completed a 9 yard throw to Isaiah Rainey-Nix. Valdosta would not be stopped however, and managed to get the final points of the 1st half on Saunds' third TD catch. Score going into half: Valdosta 28, Bowe 10.
The second half only saw more domination. Valdosta would add two field goals and another touchdown, and with Bowie only able to get one more score that left the final score 41-17. The Blazers are revered for a reason, and that is because when their top guys are going, they GO. Ivory Durham quarterbacked a 22/32, 348 yard performance with 4 td passes; also adding another 61 yards with his legs. Brian Saunds caught 10 passes, 3 for touchdowns, and finished with 146 yards total. Running back Seth McGill also added 45 yards on 14 carries with a TD.
Now that I have said all this, does it mean I am already counting Mines out? No, but being realistic, this will be the most talented team an RMAC school has come across at the DII level since CSU-Pueblo won the title back in 2014. No longer do you get the spunky upstart teams, now we have to cut through giants to be triumphant. Mines has dealt with adversity on the road this year, a comeback in hostile West Texas proved they were no slouch. Mines just has to do what they have done all throughout the season and in these playoffs, play sound Mines football. You make no mistakes, you capitalize when they make theirs. You manufacture momentum and stand up to goliath one of two things will happen. You prove yourself to him that he cannot walk over you as they thought they once could. Or you go out there, when no one is expecting a victory in the slightest, and punk a national powerhouse on their own field to play for the greatest prize in the sport. I am excited for this game, I'm excited for the guys I know that now get the chance to test themselves against the very best. No one ever won anything worthwhile by walking over the scraps, you have to go head on at it. This Mines team has done it before, and for the sake of the RMAC, I hope they do it again. Final Score Prediction: Valdosta 35, Colorado Mines 31