NSIC National Championship Game Preview
December 19th, 2019 6:00am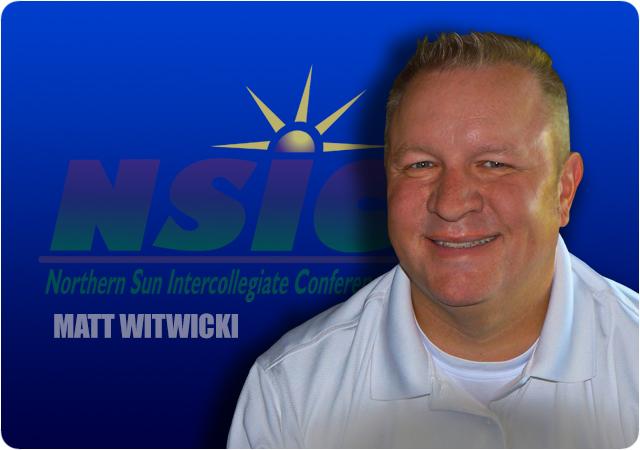 2019 National Championship Preview
West Florida (12-2) at MSU-Mankato Mavericks (14-0)
A little bit about the West Florida Argonauts..
The University of West Florida comes in as a fourth-year program making its second visit to the D2 national title game. Quite impressive to say the least. In 2017 the Argonauts lost to the same Texas A&M Commerce squad MSU-Mankato did, by the score of 37-27. With a brand-new football program just four seasons ago, the Argos have plenty of seniors who've played a lot of snaps. West Florida is located in Pensacola and plays in the highly competitive GSC (Gulf South Conference) with teams like West Georgia and Valdosta State.
West Florida likes to go with a 4-receiver set often and is a squad fine with throwing the ball 40 times a game while being opportunistic in the running game. The Argos employ a 3-3-5 approach defensively with a nose tackle and then 2 defensive tackles playing in the B-gap most of the time. The Floridians have good size on both lines of scrimmage as well as on the perimeter.
UWF Offense (35.7ppg and 401ypg)
The Argonauts average 138 yards on the ground but only 3.9 yards per rush. They share the ball between a few ball-carriers, typically running between the tackles while spreading the defense with multiple receivers. West Florida isn't trying to be a running team but instead uses the run to supplement a strong aerial attack. UWF has been right at 300 yards or more passing each of the last three weeks. Redshirt freshman (Southern Illinois University transfer) signal-caller #14 Austin Reed has netted 35 scores and 10 interceptions on the season, completing 56% of his throws. Reed is an unafraid gunslinger with a D1 arm who stands tall in the pocket. He can also evade the rush very well though not being a running quarterback. The Argos give Reed a great deal of support with a slew of very athletic wideouts, most of whom are long targets who get open on intermediate routes and occasional downfield shots. Reed seems most comfortable taking a three step drop and looking for his main man, #88 Tate Lehtio. The senior wideout was a main target during the 2017 playoff run and is the type of player who's comfortable nabbing the ball in tight coverage (very good hands). Lehtio was a key contributor a week ago, catching two touchdowns and a 2-point conversion. If the Argonauts were the New England Patriots, #88 would play the role of Julian Edelman. #29 Quentin Randolph is more of the downfield threat that MSU will need to concern themselves with on go-routes and deep crossing routes. Randolph is an agile wideout who averages about 70 yards per contest and has 9 scores.
UWF isn't a heavy screen pass squad but instead throws a lot of passes linebacker depth in the middle of the field as Reed zips the ball hard to his wideouts. If the Argos are connecting on their precision passing game, their combination of speed and size will be tough to defend. Last Saturday the Argos offense marched down the field and scored on Ferris State on their first drive but then was forced to be one-dimensional (passing) and struggled to move the chains until the defense set up short fields via takeaways, leading to the road win. In other playoff contests, the firepower in the UWF passing game propelled them to wins at unbeaten Valdosta State and Lenior Rhyne.
The Argos offensive line is 300 pounds across the board and does a solid job of keeping quarterback Reed upright. That said, Reed did throw in the face of pressure often against Ferris State, while also taking some hits from Lenior Rhyne the week previous.
MSU Offense (48ppg, 515ypg)
MSU's offensive identity is quite a bit different than UWF. The Mavericks like to pound the football behind a physical offensive line with a bell-cow running back, Nate Gunn (#23). The senior ball carrier has rushed for over 1,500 yards in each of the last three seasons after transferring from the University of South Dakota. Gunn is sturdy and an outstanding inside runner. He reached the end zone 29 times this year. Gunn didn't quite look himself in the Semi's, sitting out a lot of snaps while also fumbling for the third time in the postseason. All three fumbles have been in bad weather conditions but concerning nonetheless for Mavs fans. If Gunn has a lingering injury, it could impact MSU's approach on Saturday.
MSU has gone with a 2-quarterback system for several seasons with both signal-callers getting nearly equal snaps. Starter Ryan Schlichte (#5) is a senior who probably has gotten a bit more of the snap-share than his partner JD Ekowa (#7), the better runner of the two. Schlichte's performed stronger of the two in high profile games, completing a high percentage of passes while not committing a turnover since mid-year. Ekowa is more scattershot with his arm, leading to 4 interceptions out of 24 attempts during the playoffs. Ekowa needs to put a premium on not forcing the ball into tight spots. Ekowa can offer the Mavs key yards in the running game as he's a hard-charging ball carrier. Together the signal-callers have combined for a 57% completion rate, averaging 221 yards a game through the air. The Mavs aren't a pass-happy squad, but instead look to take shots down the field on play action when teams stack the box and offer man coverage on wideouts. All American #84 Shane Zylstra is a large target and has caught 70 balls for 1531 yards, with 17 scores. A week ago, the lanky wideout caught two scoring passes from 27 yards and 73 yards. During the postseason in recent years the Mavs quarterback tandem has been erratic with their accuracy downfield, but this season they've thrown the ball a fair amount better.
Overall MSU has balance offensively primarily due to the quality downfield attempts it gets as a result of the mammoth running game. If things are going well for Mankato, the Mavs won't throw the ball more than 15 times.
UWF Defense (18.2ppg, 341ypg)
The 3-man front of UWF is large. They rotate a good number of big-bodies, looking much like a line-change in hockey. However, the Argos defense did experience key injuries against Ferris State, including standout defensive tackle #99 Ian Bush. #92 Daryl Wilson is 5-11 and 345 pounds and sits in the heart of the defense and is hard to move on the nose. #7 Safety D'Anthony Bell is an active tackler who also contests passes well in the back half. He's been a notable performer so far during the playoffs. The UWF D has also seen strong play from nickel Trent Archie (#24) who led the squad with 9 stops against Ferris. The Argos are an athletic defense that's plus 15 in turnover margin but with only 13 interceptions, a low total for a playoff squad. Turnovers are essentially what punched the ticket for UWF a week ago as the Argos had 6 takeaways at Ferris State, most coming late in the contest.
UWF limited the Bulldogs to 378 yards of offense, holding FSU to just 7 points each half. In other games this fall, UWF has been stretched out a bit, allowing over 200 yards rushing on four different occasions, and over 500 yards of total offense against 3 opponents. This is out of the ordinary for a team in the national championship game. Some of the rushing yards can be attributed to offensive scheme with opponents such a Carson Newman and Lenior Rhyne, but the unfortunate reality is that MSU-Mankato is a heavy duty run squad that is 4th in the country in rushing yards per game and is the top non-option team running the football. UWF allows generous 4.4 yards per rush while Mankato averages a robust 6.1 yards per carry. This could be an immediate pain point for the Argos.
MSU Defense (12.9ppg, 245ypg)
The Mavs will come out in a 4-2-5 defense that focuses on stopping the run and then getting pressure on the quarterback.
Nate Gunn and Shane Zylstra have captured most of the headlines for the Mavs but leading tackler Zach Roberston (#3), MLB Alex Goettl (#49), and a host of others on defense have come together to forge the top defense in D2 football. The Mavs have been especially good against the run, allowing only 2.3 yards per carry. MSU leads the country in yards allowed per game and is second in points allowed. In 3 postseason games MSU has allowed 7, 21, and 15-point outputs. A week ago the Mavs limited Harlon Hill candidate Roland Rivers to 21 completions on 50 attempts, sacking him 3 times and hurrying him countless other times. The pass rush has been instrumental in slowing down good passing teams with MSU taking the quarterback down 47 times this season. A key contributor in the pass rush has been Brayden Thomas (#99), a high motor player with linebacker speed at D-End. Mankato is plus 15 in turnover margin, with 22 interceptions. A key stat for the Mavs is opponent third down conversion rate of 25%. The MSU defense is getting off the field.
When Sioux Falls scored 39 points in week 10, it was the one game the Mavs back half struggled. However, USF was much different than the Argos. Sioux Falls was a run-first offense similar in identity to MSU. The Cougars were able to take advantage of downfield shots with the Mavs conflicted between staying with run defense or committing more to the pass. UWF is more of a straight passing squad, similar in outlook to Commerce, minus the massive threat of quarterback runs. However, Reed has a bigger arm than Smalls at Commerce or Rivers at Slippery Rock.
MSU has seen other top quarterbacks this year but UWF's Austin Reed will look to hit on intermediate passes before the pressure gets to him. A key point will be how well MSU can knock Reed off his spot.
Outlook
MSU looks far better statistically than UWF, but one needs to consider the Argos tougher schedule. West Florida's playoff road has been longer and more difficult than MSU's, and the GSC is a league that's stronger week-to-week than the NSIC. When looking at UWF's numbers, they need to be adjusted based upon the Murderer's Row of opponents they made it through on the road: Valdosta State (defending champion), Lenoir Rhyne and Ferris State, who many thought was the best D2 squad in the land.
The weather could play a factor in the battle for the natty, as UWF is built more for a fast track while MSU would have a certain advantage in sloppy weather due to their ground focus offensively. The forecast projects 50-degree temps but cloudy and maybe some rain leading into the game. Since McKinney's ISD Stadium is played on field turf, one would think the weather would be a minimal factor overall.
Neither team has been fantastic in the special teams, but UWF has been a little more dangerous in the kick return game. The Argos have been far better in the punt game, often utilizing a rugby style approach. A week ago, MSU decided to go for a 2-point conversion on each of their first two scores from a swinging gate formation, likely due to something the Mavs saw on film with SRU. I'm not sure that I'd expect Mankato to try that in the chip, but I wouldn't be surprised either. Both squads have been capable but not outstanding when it comes to field goals.
I think MSU matches up favorably with UWF. The Argos do have some challenges slowing down the run and MSU is going to really force the issue there. UWF having a dinged up group will further make it challenging. If MSU doesn't get to the quarterback, the Mavs could have their hands full slowing down the potent UWF passing game. The Mavs will have their work cut out for them since UWF allowed only 19 sacks in 14 games played. I feel UWF will hit on plenty of chunk plays in the passing game plus a few deep ones. This could very well make for a back-and-forth battle.
The x-factor may very well become how well UWF can contain Mankato's dangerous downfield passing game. If Shane Zylstra gets free, look out. Head-to-head, I feel MSU has better balance offensively while having the capability to get more stops defensively. I favor Mankato. Their stars Gunn and Zylstra have been knocking at the door for years now and it just feels like time for them to finish their climb.
MSU 40-28