NSIC Playoffs - First Round Preview - 2021
November 19th, 2021 7:00am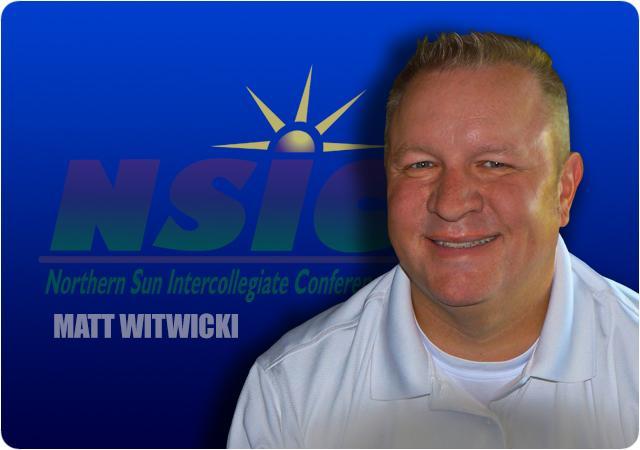 Bemidji State (9-2) at #4 Augustana (9-2)
Scouting Report: Bemidji State, Offense PPG: 37.4, Defense PPG: 30.2
The Beavers won their last 2 games to get into the dance, beating two strong offensive clubs in Northern State and UMary. While BSU scored 98 points in those two games it also allowed 74. BSU won the North Division Title by outlasting UMD a month ago 42-35. QB Brandon Alt and his star wideouts Brendan Beaulieu and Malik Williams are the main story for Bemidji. The receivers have more than 2,000 yards between them and 28 scores. Alt led the NSIC in passing touchdowns with 43 but was nearly tops in picks with 14 and completed a relatively low 54% of his passes. The Beavers running game is capable but has struggled at times. The BSU OL allowed a league-low 6 sacks, an especially impressive number given how often they pass and because Alt isn't an especially elusive quarterback but instead has a quick release.
The BSU defense isn't as strong as years past, allowing 421 yards per contest and 30 points. Those numbers are not indicative of a playoff squad and is dead last among the 28 post season squads. The Beavers defense is middle of the pack against the run but allows a high 275 yards a game through the air. BSU was 3rd in the NSIC in sacks with 31, just 2 captures off the lead.
Scouting Report: Augustana, Offense PPG: 39.5, Defense PPG: 20.8
The Vikings have been among the tops in NSIC scoring offense all season, a squad that mixes run and pass well. Augie averages 292 yards through the air and 177 rushing yards weekly. Kyle Saddler is a 10,000-yard career passer for Augie and put up strong numbers again this year, including 36 scores. Like Bemidji's Alt, Saddler has also gone through rough patches as evidenced by his 13 picks. The Vikings also protect the quarterback very well, only allowing 8 sacks. 3 of those sacks came two weeks ago in the UMD debacle.
The Augie D has been outstanding against the run, allowing just 1.5 yards per tote and 39 yards per contest. Logan Swanson leads this force from his D-tackle spot and gets help from both the secondary and backers to control the action upfront. While the Augie D is 2nd in the NSIC in yards allowed and points, the Vikings can be had in the back half as seen by squads like Mankato.
Outlook: The first game between these two squads resulted in Augie laying a 52-24 buttkickin' on BSU on the Beavers homecoming. It was 38-10 in the 3rd quarter and it never felt like Bemidji had a real shot. BSU's Brandon Alt was picked 3 picks while Kyle Saddler torched the Beavers for 316 yards and 6 TDs. The AU defense completely shutdown the BSU running game making the Beavers one-dimensional and predictable. Receiver Malik Williams was playing through an injury and didn't look like himself or aid BSU much and he's a key component to the passing game. Williams was the difference-maker in wins at USF and UMD. His production might very well be key to the outcome of this game. Can Augie shut Williams down a second time? I don't think so as he looks to be in a groove again. I expect with an angry BSU squad heading into Sioux Falls this game will be much closer than the shocker Augie pulled at the Chet. Beating a good team twice in a season is quite the challenge. I like Augie to be more complete offensively and find a way to outlast BSU. The Vikings have the highest ceiling of any team in the region, but when Saddler gets disrupted in the passing game the wheels can fall off. Still, don't be shocked if the Beavers notch their 8th straight win of the season given how well they've been playing and with revenge on their minds. Expect a lot of fireworks. I'm looking forward to attending this game.
Prediction: Augie 40-35
(Winner gets #1 seed Colorado Mines)
Minnesota-Duluth (9-2) at #2 Angelo State (9-2)
Scouting Report: Minnesota-Duluth, Offense PPG: 34.3, Defense PPG: 22.9
Like Bemidji State, the Bulldogs won their last two games against strong foes to make the playoffs. UMD shocked Augie 41-15 and then overcame an early run by Northern State to prevail 49-35. Both triumphs came with 3rd string signal-caller Garrett Olson at the controls due to 4-year starter John Larson's throwing elbow injury. Olson's successful run has been simply astonishing. The 'Dogs have persevered through a number of injuries to starters. UMD mixes run and pass well, with deep shots to Armani Carmickel the x-factor. Look for Duluth to also mix-in a share of trick plays to try and strike the opponent in an unsuspecting manner. RB Cazz Martin passed the 1,000 yard-mark and offers UMD a constant threat on the ground.
The Duluth defense likes to blitz with just 2 players with their hands in the dirt. UMD loves to bring pressure from a strong core of athletic backers and supplements those with corner-blitzes. UMD led the NSIC in sacks with 33. The Bulldog secondary has been vulnerable to big plays sown field if they don't get home upfront. Cornerback Michael Kirkendoll is an especially high energy player who makes big plays but lets his emotions get the best of him. The UMD front 7 is fast and physical in stopping the run and forcing teams to the air. LB Nate Pearson is often all over the field making plays.
Scouting Report: Angelo State, Offense PPG: 37.1, Defense PPG: 15.9
The Rams have played a difficult slate this year, locking horns with fellow playoff squads Lindenwood and Central Washington along with always tough Midwestern State and Texas A/M Commerce. Angelo went 3-1 in those contests, beating both playoff squads. The Rams offer a balanced offensive attack, running for 228 yards per game and passing for 214. ASU has 3 running backs with more than 500 yards led by Nathan Omayebu III, who's gone over 1,000. QB Zach Bronkhorst completes 57% of his passes with 13 TDs and 4 interceptions. Bronkhorst is also a red zone running threat as he's also rushed for 8 scores. For NSIC fans, the Rams remind me of USF but with better consistency. Angelo has run for better than 100 yards in every game. Basically, ASU is a run-based attack that's opportunistic in the passing game.
The ASU D is among the best in this region. 15.9 ppg allowed is 11th of the 28 playoff teams. Total defense is 4th at just 249 yards per contest. Angelo is right behind Augie in rushing yards allowed and sits at +14 in turnover margin. This Ram squad is quick to the spot and notched 31 sacks. Their defense is what has many looking at them as a possible favorite to win SR4.
Outlook: UMD looks outmatched statistically and has a long road trip down to Texas. That said, I picked UMD to fold up and get taken down handily by Augie two weeks back and instead they shocked the Vikings and took their mojo for their own. UMD has been turning over opponents and hitting on big plays offensively the last few weeks. They are an unpredictable team coming down the stretch. I think Bulldogs should be able to limit the ASU rushing game, but I expect the Rams to hit some big plays through the air to open things up for the home squad. Duluth hasn't seen a team with the athleticism Angelo brings to the table and while I do think UMD will hit some splash plays and surprise the Rams with some play calls, I'm favoring ASU.
Prediction: ASU 30-20
*Extra Game: MIAA vs RMAC
Nebraska-Kearney (9-2) at #3 Western State (9-1)
While this game doesn't involve NSIC teams, the winner will play the UMD/Angelo State survivor. Nebraska-Kearney runs a modified option attack, passing about a third of the time. This makes for in interesting defend as QB TJ Davis is an athletic runner and efficient passer who can change direction from the right side to the left in a blink and can also stop and pop occasionally as well. UNK averages 264 yards on the ground while still passing for 206 per game, a balance seldom seen from an option-based offense. The Lopers D leaves a bit to be desired allowing 23 points per contest, but they do also play in the strong MIAA.
Western State is a ground and pound team that wants to control the ball offensively while playing good defense. Western is one of the lower scoring teams in the field at 32 points per contest. The Mountaineers average 185 a game on the ground and 202 in the air. The D is Western's thing, allowing 15 points and 287 yards per outing. The Mountaineers are especially good against the run, ranking 7th among the 28 playoff squads. Their top opponents this year were Colorado Mines (20-14 loss), Colorado Mesa (23-9 win), and CSUP (14-7 win). You can sense a trend here (lots of low scoring games).
Outlook: Western State is at home, on grass, at elevation. This gives the Mountaineers a clear advantage. With Western being an aggressive team defensively, this could hinder them at times against an option team with a QB who can make you pay for missed assignments. The times I've watched Western haven't convinced me the Mountaineers offense is one that can win games in the postseason. Since UNK has seen strong competition in the MIAA and played 6 road games, I see the visitors going into Gunnison and getting enough big plays to win the day against a solid Western squad.
Prediction: Lopers 27-17