NSIC Playoffs - Second Round Preview - 2021
November 26th, 2021 7:00am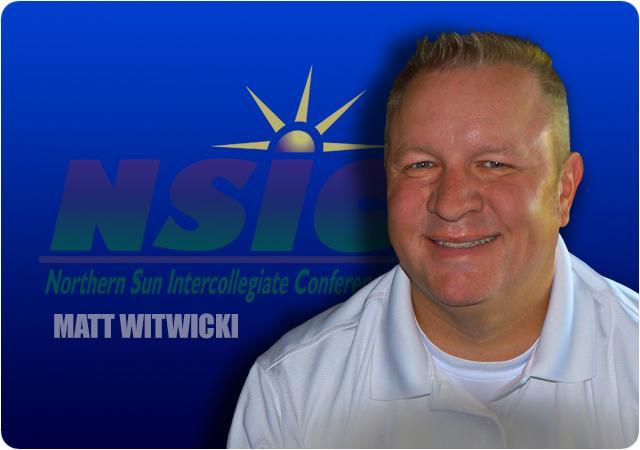 Bemidji State (10-2) at #1 Colorado Mines (10-1)
Scouting Report: Bemidji State, Offense PPG: 36.6, Defense PPG: 29.7
The Beavers extended their winning streak to 8 games with a 28-24 victory at Augustana. BSU got out quickly to a 14-3 lead on the Vikings thanks to the arm of quarterback Brandon Alt. Alt connected with wideouts Brendan Beaulieu and Malik Williams for splash scores. The two pass-catchers were once again the story for Bemidji. Beaulieu was athletically too much for Augie's corners between his speed and routes. He was a continuous threat the first half with Alt going to him at will. Malik Williams caught just 3 balls but 2 of them went for scores. One of 67 yards on a simple crossing pattern and the other a 19-yard flag route. While Alt threw for over 300 yards, the Beavers also mixed in runs via the wildcat formation with backup signal-caller Sam McGath. McGath ran about 15 plays for the offense and was the leading rusher netting 77 yards and a score. I was surprised Bemidji had as much success on the ground in this formation as it did. They were predictable in this set, only passing once late in the game. BSU came into the playoffs with the worst defense in the 28-team field at an alarming 30 points per game but held the high-powered Augie offense to just 24 points thanks to hurrying Vikings QB Kyle Saddler much of the day via pressures. BSU took away the big-play deep balls from Augustana, making the Vikings move the chains instead of being explosive. At times this fall the Beavers D has looked solid against good teams like USF and Augie.
Scouting Report: Colorado Mines, Offense PPG: 38.3, Defense PPG: 12.7
The Orediggers haven't been quite as high-powered offensively but the defense is a little stingier and the squad is +14 in turnover margin. Mines has been in a few tight contests with the likes of New Mexico Highlands, West Texas A&M, Western Colorado (overtime), and CSU Pueblo, but the only loss came at the hands of a more athletic Colorado Mesa squad. The Orediggers play with good discipline and don't beat themselves. I've noticed watching them they're a rushing team that's opportunistic in the passing game. Hard charging running back Michael Zeman is their guy. Zeman rushed for over 1400 yards in 2019 and followed that up by gaining 1272 yards this season with 17 scores. Zeman has been at or above the 100-yard mark every game this season with the exception of the blowout win against Fort Lewis. He's not the game-breaker type of back but reminds NSIC fans a bit of Thuro Reisdorfer at USF. Zeman is 210lbs with a relatively low average of 4.9 per tote on 20 or more carries per contest.
The Diggers supplement that attack with versatile quarterback John Matocha, an All-Conference selection once again. Matocha is undersized (5'10, 180lbs) but runs the ball a sneaky 10 plus times a game while throwing for an average of 200 yards per contest. The Mines QB often times will run to get away from the rush and he seemingly gets to the first down marker in the process. He is very crafty, smart, and efficient, completing 70% of his passes for 29 scores and just 7 picks. Matocha does a nice job of mixing things up and their balance and efficiency make Mines a tough defend. Matocha gets rid of the ball quickly and isn't afraid to just take what the defense is giving him, hitting on quick hitch routes and such, netting 4-5 yards at a time. Like Augustana a week ago, Bemidji is not facing a team with blazing speed, but with the added element of a running quarterback, the Beavers have a lot to contend with.
The Mines D allows only 275 yards per game and is one of the better playoff teams at defending the run, allowing just 86 yards per contest. After watching the Orediggers defense in multiple games, I'm especially impressed with their sure tackling. Mines' pass defense is 15th out of the initial 28 playoff squads. It allowed 290 yards to Mesa in the loss but limited New Mexico Highlands decent passing game to just 230 yards through the air, allowing 3 scores. Truth be told, Bemidji, at better than 340 yards a game, is more prolific than any passing game the Diggers have faced this year.
Outlook: Massey computer rankings have Bemidji a massive 15-point underdog. I agree with others that matchups make fights, same with football. I feel BSU will be challenged to stop both the rushing game and the passing game of Mines, therefore I could see them selling out against the run and trying to make the Diggers beat them through the air. While BSU hasn't been good against the pass, last week it did disrupt an Augie passing game which is frankly a more dangerous attack than Mines. That said, Matocha is more of a dual threat than Bemidji faced in the pass happy NSIC.
Mines leads all D2 in sacks with 49. This makes for a fascinating matchup as Brandon Alt has only been sacked 8 times in 12 contests. Alt isn't especially slippery but gets the ball out of his hand quickly so is not easily corralled. CSM is great against the run but BSU isn't dependent on the ground game for success. Mines can be had through the air to an extent if it doesn't reach the passer. This is where I feel Bemidji can cause problems. Malik Williams and Brendan Beaulieu are going to be matchup problems with their speed, agility, ball skills, against a Diggers secondary that hasn't faced a tandem quite like this. While Mines might offer the type of offensive balance that's a bad matchup for an often-shaky Beaver defense, and the Orediggers are clearly the favorite in this game for that reason. However, I do feel BSU will continue to ride their success and have enough explosive plays in the passing game to win the day.
Prediction: BSU 35-27
*Extra Game: MIAA vs RMAC
Nebraska-Kearney (10-2) at # Angelo State (10-2)
While this game doesn't involve NSIC teams, the winner plays the Bemidji/Mines survivor. Nebraska-Kearney runs a modified option attack, passing about a third of the time. This makes for in interesting defend. QB TJ Davis is an athletic runner and efficient passer who was 14 of 18 through the air in the 31-24 playoff win at Western Colorado. Davis also ran for over 100 yards, including the game winning score. The Kearney D is 24th in the field of 28 playoff teams. It allowed a 100-yard rusher and over 200 yards passing from an underpowered Western Colorado offense. Western was 1 play away from tying UNK but a false start penalty and automatic 10-second runoff saved the Lopers at the end of regulation.
Angelo State simply blew the doors off UMD 48-14 a week ago in a contest that was a shocking 41-0 at half. The Rams got off to a fast 14-0 start, scoring on a 102-yard kickoff return followed by a 69-yard quarterback scamper moments later. ASU gets solid production from a 3 running back attack while also getting totes from their signal-caller as well. The Rams put heavy pressure on UMD quarterbacks, sacking them 5 times and hurrying them numerous others. The Bulldogs were able to hit on only 11 of 33 passes for 112 yards, with an interception.
Outlook: Is Angelo State as dominant as it appeared against UMD? I don't believe so. ASU snowballed UMD and that happens, but I think the Rams are the top team in the region and will advance. Kearney's athleticism should play better against a fast ASU squad and while TJ Davis gives the Lopers a punchers chance with his ability, ASU should win a well-fought battle if the Ram offense has a productive day against a so-so Kearney D.
Prediction: ASU 34-20