NSIC Preview Week 11
November 15th, 2019 12:00pm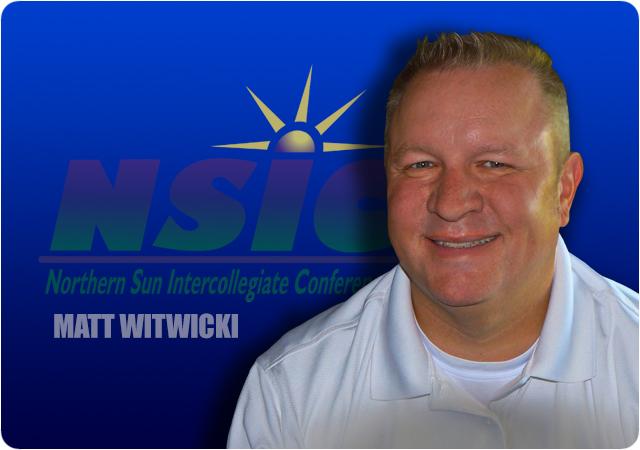 NSIC Week 11 Preview
Saturday, November 16
Since almost all the dust has settled in the 2019 NSIC season, I will be brief in my game previews in order to focus on what might lie ahead for the teams that have the postseason in front of them.
Minnesota State-Mankato (10-0) at Upper Iowa (2-8)
The Peacocks are every bit as unpredictable as a 2-8 team should be, beating UMD a few weeks back and then rolling over completely against an equally matched Wayne squad, 62-0. That result doesn't offer much promise that UIU will compete with the NSIC's heavyweight. The Mavs can't be happy how USF exposed their secondary a week ago, and this game in Fayette will give MSU a chance to work some things out.
MSU 72-0

Winona State (7-3) at Concordia-St. Paul (6-4)
Concordia has completed its climb back to competitiveness in the Northern Sun, netting signature wins over USF and BSU along the way. The Golden Bears have to look back at their last minute setback against Augie just two weeks ago and wonder 'what if'. Had CSP held on it would be on the 7-line in the Regional Rankings, (having beaten both Augie and USF, oh well).
Winona kept things close with Augustana a week ago despite being severely outgained. Augie scored on a controversial 40 yard pass play in which it looked like the quarterback was over the line-of-scrimmage, but after further review of the play and the NCAA rule (the passer's entire body needs to be past the line), I think the officials got the call right.
Receiver/return man Jake Balliu once again made key plays and the defense forced a few huge turnovers, allowing WSU to nearly land in the playoffs. The Warriors offense simply hasn't been explosive enough during the 2019 season for WSU to find themselves comfortably in the playoffs at this point.
With star RB Sam Santiago Lloyd leaving the Augie game near half and QB Owen Burke suffering a further knee injury, WSU likely will have some challenges moving the chains against a potent Bears D. I'm favoring CSP to disrupt the Warrior offense enough to land themselves at a big 7th win. CSP has played well at home, with energy and I'm expecting the same this weekend.
CSP 24-20

Bemidji State (7-3) at Minot State (3-7)
Considering the challenges BSU has faced with key injuries, the Minnesota Beavers have to be pleased with the l 7-3 campaign they've put together. Bemidji State seems to be a squad you can count on for an 8-3 or 7-4 season on a regular basis, one that's right there battling with UMD for a North title.
Minot State has moved up from the world of one or two win seasons but is likely to stop at three victories this year.
BSU 45-20

Sioux Falls (7-3) at Wayne State (4-6)
USF surprisingly still has a playoff chance after its hard fought loss to MSU. The Cougars got beat up pretty good on the defensive side of the ball against the Mavs but needs to be prepared to finish strong against a Wayne team riding high after a blowout win against UIU. WSC QB Andy McCance returned a week ago after missing nearly all the last month and a half. McCance offers the Wildcats a homerun threat offensively with his willingness to take chances in the passing game. The USF offense played well vs. Kato and should offer Wayne quite the challenge.
USF 38-14

Minnesota-Duluth (7-3) at Northern State (6-4)
UMD has had opportunities to get its young offense game-reps against the two bottom squads in the NSIC this month while allowing the defense to return to its dominant ways.
NSU has once again reached the 6-win mark, assuring a winning campaign. Unfortunately, none of the six victories was over a team with a record of .500 or better. The Wolves have a chance to change that mark this weekend with the Bulldogs coming to town. I think NSU should be able to hang with a UMD team not up to the measure of Dogs teams of the past but I expect the Duluth defense to play with enough pride to finish the season with a W in Aberdeen.
UMD 27-17

Southwest Minnesota State (3-7) at Augustana (8-2)
Daniel Davis continues to be a superstar for the Mustangs. He'll likely finish with the best wide receiver stats in the conference. Outside of Davis, SMSU just hasn't been able to piece things together very well the back half of the season. Instead, the 2019 Mustangs will be remembered for "what could have been" against high profile opponents like Mankato and Bemidji.
Augustana has four wins by seven-points or less, including a second straight last minute victory against a quality opponent. Truth be told, the Vikings should've run away from Winona. They outgained the Warriors by hundreds of yards, but untimely turnovers kept WSU in the contest. Augie played some of its best football of the year offensively, moving the chains and having success with both the run and pass. QB Kyle Saddler limped off the field late with an apparent foot injury and if not healthy, the focus will be squarely on backup Zach Masoli. The senior has played in spot-duty numerous times, often looking like he might replace a struggling Saddler. Masoli offers the Viking offense a different aspect with an ability to make plays with his feet. I could be way off here, but I don't think the Vikings would see a drop in offensive production with Masoli at the helm.
The Augie defense held Winona to single digit rushing yards and has improved from a middle of the pack defense over the past handful of years to being as good or better than any in the conference. Kudos to defensive coordinator Jordan Malone and his staff on the positive step forward.
In years past SMSU's offense would've given me the thought it could put a scare in Augie, but with the inconsistency the Mustangs have shown this fall I think the Viking D will limit them considerably. The SMSU defense continues to be a weak spot. I'm expecting a ground-heavy attack by the Vikings this week, helping give support to Masoli, assuming he's under center.
AU 34-13

Minnesota State-Moorhead (5-5) at St. Cloud State (4-6)
MSUM is about what I expected, around .500 a year after a memorable Mineral Water Bowl run a season ago. SCSU ended a losing skid a week ago against Minot and is playing to lessen the sting of a lost campaign. This one could go either way. Neither team has something to play for other than pride. My pick is the Dragons, but if the Husky team I was expecting in 2019 shows up, all bets are off.
MSUM 28-27

Minnesota-Crookston (0-10) at Mary (1-9)
In a matchup between two squads that have produced one win between them, this game will likely have a friends and family crowd only. I think the Marauders are more dangerous than the Golden Eagles so Mary should win by a few scores.
UMary 34-20

Playoff Outlook

Regional Rankings (SR4)
1-Tarleton State (8-0)
2-MSU-Mankato (10-0)
3-Colorado Mines (10-0)
4-CSU Pueblo (9-1)
5-Augustana (8-2)
6-Texas A/M Commerce (7-2)
7-Angelo State (8-2)
8-Sioux Falls (7-3)
9-Winona State (7-3)
10-Dixie State (7-3)

Ok, let's review the basics here. The top 7 squads make the playoffs in each of the 4 super regions. Each week the regional rankings are a snapshot in time with winning percentage and strength of schedule being main criteria that's updated weekly. Only results against D2 opponents matter, per the NCAA criteria.
Mankato should win this week as should Tarleton. MSU trails TSU in strength of schedule (SOS) by the smallest of margins, .537 to .534 after 10 weeks. In past weeks that gap was far greater. After this week all indications are the Mavs will finish around .510 in SOS and Tarleton will drop to near .496. Keep in mind with this projection I'm assuming the favorites win out in week 11. I've contended Tarleton's SOS is the only thing keeping them in the #1 spot. I thought Tarleton's SOS would be viewed as a wash with MSU a week ago and intangibles like two additional D2 wins would work in Mankato's favor and move the Mavs to the top spot, it didn't happen. Common sense would indicate MSU jumps this week with more wins against regionally ranked opponents, more wins against .500 or better teams, etc. We'll see Sunday how the Committee goes.
Augustana moved up to the 5-line in the RR, and honestly I didn't see that coming. Considering the Vikings have a better winning percentage than Commerce and a nearly identical SOS, I probably should've. With Augie playing an opponent with a weak SOS and Commerce taking on a strong opponent in Angelo State, expect Commerce to possibly move back up to 5. With seeds 5-6-7 now considered at-large squads that can be switched among Regions to fit NCAA travel guidelines (limiting flights), I'm not sure 5th vs 6th matters much at all. With a win Augie is unquestionably in the dance. Heck, with a loss they are probably in but then things get kinda hairy.
Nearly everyone figured USF was out once the Cougars hit three losses but with Angelo State getting upset by ENMU a week ago, Sioux Falls still has a shot. USF must beat Wayne State and then will await the Commerce at Angelo verdict. If Angelo wins, the SOS for Commerce will be near .600, the highest of the regionally ranked teams and likely too much for the Cougars to overcome. In that case, I think Commerce lands on the 7-line. If Commerce beats Angelo, that would be consecutive losses for ASU and a SOS in the .520 range with USF around .510. If the NCAA committee continues to look at SOS to the decimal, Sioux Falls could be in trouble. However, most would consider that negligible in the SOS measure so the committee would look at other factors (record against regionally ranked opponents, record against .500 or better foes, road record, etc.). In hair splitting comparisons like that, USF would have a coin-flip chance of making it. Some of the number crunchers on our D2 site assume the Cougars are playoff bound with a Commerce victory. I haven't bought into that thinking just yet. Depending on what the Regional Advisory Committee values when looking at USF vs ASU, on paper, I think it could go either way.
Winona will have a higher SOS than USF (in the .540 world probably). That would put the Warriors in a good spot to be ahead of Angelo (if 3 losses), but only if Sioux Falls loses at Wayne (USF has the head-to-head tie breaker by beating the Warriors in week two).
The D2Football.com forum has a projection for the playoff brackets, assuming the favorites win out the final weekend. With the NCAA wanting to limit flights, teams could be bussed to different Super Regions to save money. With that in mind, here's a projected playoff field. Super Region number (1-4) listed first followed by the Regional Ranking seed (1-7). Augustana would seemingly fly along with Grand Valley. The Colorado locations require a flight given the location of the other teams. Other speculation has been NWMSU at Mankato, Commerce to Harding, USF to NWMSU, and other such cross-region contests that land within the 600 mile bussing distance. It would seem that NCAA is looking to keep as many matchups within the 600-mile bus distance and then try and avoid conference matchups, in that order. With just one upset this weekend, several matchups within a given area could easily be changed.

D2Football.com Forum Mock Bracket (by Inkblot)

1-1 Kutztown bye
1-5 Shepherd at 1-4 Indiana
1-7 Tiffin at 1-2 Slippery Rock
1-6 West Chester at 1-3 Notre Dame (OH)

2-1 Valdosta State bye
2-6 West Florida at 2-4 Wingate
2-7 Albany State at 2-2 Lenoir–Rhyne
2-5 Carson–Newman at 2-3 Bowie State

3-1 Ferris State bye
3-5 Indianapolis at 3-4 Harding
4-7 Sioux Falls at 3-2 Central Missouri
3-7 Northwest Missouri State at 3-3 Ouachita Baptist

4-1 Minnesota State bye
4-6 Augustana at 4-4 CSU Pueblo
4-5 Texas A&M Commerce at 4-2 Tarleton State
3-6 Grand Valley State at 4-3 Colorado Mines
Mankato and Augie both look pretty safe but Sioux Falls needs to win and hope for things to fall its way. When it comes to who plays where, we won't know exactly what the NCAA has in mind until we've seen the pairings Sunday evening.
Mineral Water Bowl
I reached out to the league office, inquiring who'd be in-line for the MWB this season. They responded stating there were simply too many scenarios to pin things down at this moment. With the possibility of having USF, WSU, UMD, and BSU all with 3 losses and not making the dance, there would be different tie-breaker scenarios. Keep in mind the Regional Rankings have nothing to do with Bowl selection.
My thought would be that with a win in week 11 either USF makes the trip to Excelsior Springs to rep the NSIC (due to tie-breaks) or Winona State does, as they haven't been since 2012 (yes, this is a thing in the selection process), the longest time of the mentioned squads. It would be really cool if CSP got the invite as a reward for their continued upward ascent over the last few seasons, but with the Bears having four setbacks already, I don't see that happening. My hunch is Winona, but we'll see how the last week plays out.