NSIC Preview Week Eight
October 25th, 2019 7:00am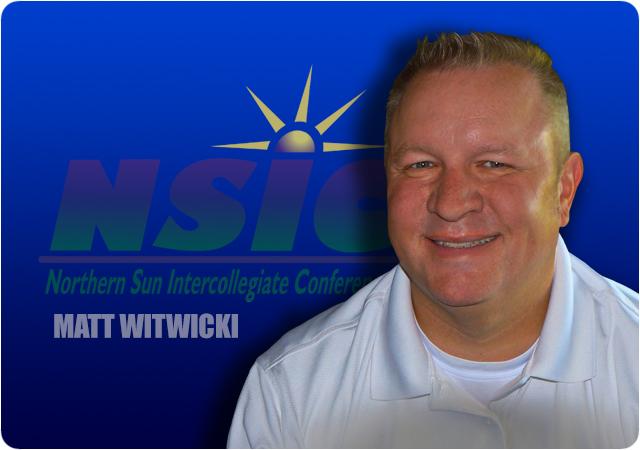 NSIC Week Eight
Bemidji State (5-2) at Concordia-St. Paul (4-3)
Concordia got off to a fast start this season but that's now subsided. The Bears have dropped three of their last five while playing only one opponent with a .500 or better record during that stretch. Last week CSP gave up 505 yards to a Minot State team that was near the bottom of the NSIC offensive stats. Permitting 311 yards in the running game is especially troubling and something the Golden Bears must shore up if they plan on finishing with a winning record. QB Maxon Hutton had success passing the ball and continues to be a factor with his legs but couldn't manufacture enough production to overcome the 38 points the Beavers hung on them.
Bemidji State had been living right, escaping potential defeats with late comebacks but that came to an end with a 27-14 setback to Winona State. Third on the depth chart in fall camp, quarterback Emmett Enright was forced to throw the ball a whopping 48 times. Enright netted 287 yards but also threw five picks. He now leads NSIC QB's in interceptions with 10, despite having much fewer passing attempts. RB Jalen Frye continues to be an offensive beacon. He carried 30 times for 179 yards and two scores vs Winona. Malik Williams remains the Beavers most electric target in the passing game.
This one is tough to call considering how both teams are struggling to be efficient offensively. I think BSU is a little better defensively. Given how the South is handling the North once again this season, I should probably take CSP at home, BUT I'm taking the squad who's defense I can count on more.
BSU 27-24

Minot State (3-4) at Augustana (5-2)
Augie fans had to be please to see Kyle Saddler have his first good performance in a month, completing 12 of 15 for 225 yards with three scores and no picks in the trouncing of Moorhead. His performance might give the Augie offense a much-needed shot in the arm. Devon Jones had his number called just five times during the game and made the most of his touches, scoring twice as a receiver and one more time on the ground. Jones is a 5'8 and 170lb freshman from San Diego who has helped by giving AU a shifty, smaller ball-carrier who is challenging in space. I'd imagine the Vikings will look to continue to bring Jones along, getting him the ball on the perimeter to see if he can create a big play.
The Viking defense continues to move up the charts and is in the conversation of being as good as Mankato or USF. AU leads the NSIC at plus eleven in turnover margin, while allowing just 13 points per contest. If the Vikings can get the passing game to the point of 2019 preseason expectations, this squad could be dangerous. The Vikings aren't quite there yet, but they have that type of upside.
Minot State had its best effort of the fall in the 38-31 win against Concordia. The Beavers topped 500 yards of offense and got a POW performance out of quarterback Ben Bolinske. Bolinske completed 14 of 18 passes for 194 yards and a TD and rushed 10 times for 136 yards and three scores. If he can start putting performances like that together weekly, Bolinske will be considered one of the better quarterbacks in the league.
Beaver boss Mike Aldrich returns to Augustana, where he was Head Coach when Minot State joined the league in 2012. Unfortunately, given how the Augie defense is against the run and how Minot isn't strong defensively, the pick is the Vikings.
AU 45-17

St. Cloud State (3-4) at Winona State (5-2)
The Huskies look like they are in the middle of a free-fall, dropping four of their last five. Versus Southwest, SCSU produced 455 yards of offense and scored more than 30 points. At the same time the defense uncharacteristically allowed 42 points and couldn't slow down the Mustangs passing game.
Winona State got 231 yards rushing from bellcow back Sam Santiago-Lloyd (39 carries). Without his bullish efforts, the Warriors don't escape with a victory over Bemidji. QB Owen Burke hit on a nice 47-yard play action toss but outside of that he struggled to be efficient, going 13 of 25 with 2 picks.
The Winona State defense is solid, but not shut-down. The Warriors allowed BSU 464 yards of offense but intercepted five passes to help secure the win.
I feel Winona has a good chance to be the 2nd NSIC team in the playoffs. The Warriors will be a favorite to win their four remaining contests (including this week) but their loss to UMD could end up costing them.
WSU 26-17

Upper Iowa (1-6) at Minnesota-Duluth (5-2)
The Peacocks got their first win of the year predictably against Crookston last Saturday. UIU is probably a touch better than the 1-6 record might indicate as a couple of close games were dropped to 4-win squads.
UMD is going through a tough time with quarterback John Larson out due to a concussion. The Dogs have found points hard to come by without him. Last week USF limited Duluth to 133 yards, a remarkably low output by UMD standards. If Larson remains out (he's week to week), UMD might continue to struggle offensively until the young replacements pick up experience.
If no Larson, UMD might be in a sticky game against a Peacocks team that wouldn't be a cellar dweller in the North. However, like the Wayne State game earlier this month, I'm still favoring UMD to come out with a win, but it might not be pretty.
UMD 30-17

Minnesota State-Moorhead (3-4) at Southwest Minnesota State (3-4)
This is probably one of the tougher games to call. The Dragons have been better as a program each of the last few years, but the Mustangs are showing signs of being on the rise as the season continues.
Moorhead looked out of sorts against Augie a week ago, giving up big plays and getting down 21 points after just one quarter and by 39 at half. While quarterback Matthew Plasterer did well initially stepping-in for the injured Jakob Sinani early in the season, things have gone sideways for him and the offense in recent weeks. Plasterer threw three picks vs. AU as the Dragons could only muster 217 yards of offense. Ty Jochim was able to get over the 100-yard mark, which is notable considering how much MSUM has struggled to run the football this season.
SMSU outlasted the Huskies in St. Cloud to earn its third win of the season. Boyer Bouwman completed 29 of 51 throws for 328 yards, 4 scores, 1 interception. Daniel Davis is the best wideout not a lot of people know about. He grabbed 11 balls for 127 yards, 3 touchdowns. Davis leads the conference in catches (48) and trails only Mankato's Shane Zylstra in yards and scores.
Each squad has struggled defensively with both allowing 31 points per contest. Southwest is dead last in pass defense while the Dragons are tops in yards passing per game. That should be enough reason for me to take Moorhead but with SMSU's Bouwman providing stability at the quarterback position and coming off a big win, I'm taking the Mustangs at home in a shootout.
SMSU 45-38

Sioux Falls (5-2) at Northern State (4-3)
The Cougars have to feel pretty good about their 34-3 conquest of UMD a week ago. While the Dogs were without their do-everything quarterback John Larson, the Cougars still played a solid game and limited the mistakes that cost them two ballgames. Speculation was that All American running back Gabe Watson would return for the Duluth contest, but his left hamstring still has not healed. That raises the question, with only four games remaining, should Watson just shut things down and file for a medical redshirt? Thuro Reisdorfer hasn't made Cougar fans forget about Watson, but he's been solid as his replacement. Reisdorfer leads the NSIC with 11 touchdowns and is 4th in the conference in rushing yards, averaging 6.2 yards per attempt.
The USF defense is 2nd nationally in yards allowed at 206 yards per game. USF doesn't have one standout defender, but instead does a little bit of everything well across the entire unit.
Northern is 4-3 with all the wins by a margin of 2-4 points. This obviously indicates the Wolves know how to find a way against equally matched opponents. However, all four wins are against teams with losing records.
A week ago NSU was up 17-3 at half at Wayne but had to go double overtime before winning 29-26. The Wolves outgained the Wildcats 466 to 322, with most of the offensive production through the air. Quarterback Hunter Trautman had his best game of the season (24 of 39 for 368 yards, three scores, no picks). Trautman has struggled to get on-track so his ability to connect with top receiver Dakota Larson (6 catches, 150 yards, 1 touchdown) has to be encouraging.
Expect NSU to be pumped up to try and take down an in-state rival like USF. However, seeing how Mankato dominated Northern earlier this month holding the Wolves to 5 first downs, I don't know if they have sufficient offensive firepower to upset a stout defense like USF.
USF 27-13
Wayne State (2-5) at Mary (1-6)
Andy McCance returned at quarterback for WSC but wasn't terribly effective wearing a brace on his broken non-throwing hand. Backup Tavian Willis made some plays to help the Wildcats take NSU to double overtime but they still fell short. Willis offers more ability as a runner than McCance, but not the same upside in the passing game.
Mary was on the wrong side of a 74-17 loss at Mankato. Certainly, nobody outside of Bismarck was thinking the Marauders were capable of an upset win last week, but giving up 74 points is quite the gut punch. Starting QB Logan Nelson once again got hurt. The Marauders have had to use three quarterbacks this fall. Neither of the backups gives them the firepower Nelson provides.
Defensively Mary is the NSIC's worst, allowing 43 points a game. That said, if I knew Logan Nelson was starting and good-to-go, I'd probably take the Marauders given they are at home and with Wayne's offensive injuries/struggles. But with Nelson's availability up in the air, I'm taking Wayne. Honestly though, an opposite outcome would not surprise me.
WSC 30-24

Minnesota State-Mankato (7-0) at Minnesota-Crookston (0-7)
This game (along with the rest of UM-C's home slate) has been moved to the Alerus Center in Grand Forks. The Golden Eagles natural grass turf is in rough shape thanks to a rain soaked mudfest with Bemidji State a month ago and Crookston High School's use of the field. With Mankato ranked third nationally and resembling a fire-breathing dragon, this game might very well be a friends and family only crowd. If things go as planned for the Mavs, they'll showcase some of their future stars like running back Kaleb Sleezer (FR) and signal-caller Brevin Kaiser (SO) for a good portion of the game.
MSU 66-7