NSIC Preview Week Five
October 5th, 2019 12:00am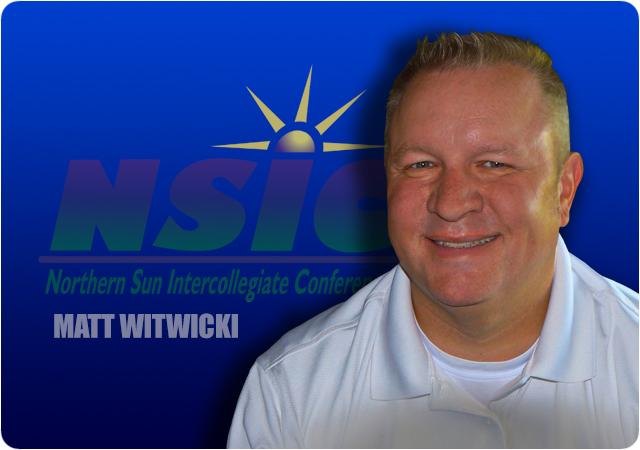 After looking at the stats page on the conference website there were some numbers that caught my eye..
-Augustana is leading the conference in turnover margin at plus 8.
-MSU Mankato is leading the conference in yards per game (offense) at 453 but is fifth in points scored at 28.5.
-Sioux Falls has outgained all four of their opponents but finds themselves at 2-2.
-SCSU and MSU lead the NSIC in sacks with 15
-Duluth has committed the most penalties with 36
-Moorhead leads the conference in passing yards per game at 261 with CSP being worst at 136.
-USF has allowed the fewest yards per game (210), while SMSU has been the most generous (545).
-Mankato has completed less than half of their passes
-Wayne State has thrown the most picks with 7
-Ali Mohammed (Minot RB) averages the most yards per carry of any top RB at 6.5 per tote
-Thuro Reisdorfer (USF RB) has the most scores with 7
-Grady Bresnahan (MSUM) leads all wideouts in catches (32) and yards (403)
-Danny Kittner (Mary WR) leads the conference in all-purpose yards with 184 ypg
-Jake Portz (CSP LB) leads the conference in tackles with 45
-Logan Swanson (AU DL) leads the conference in sacks with 4.5
Saturday, October 5 – Game Picks
Minnesota-Crookston (0-4) at Wayne State (1-3)
While Crookston hasn't found the pay window yet in 2019, they've really hung around in games better than in years past. A week ago they outgained Minot State, but fell a score short.
Wayne State has just one win but has been in position to win three of their four contests. Andy McCance (QB) didn't play a week ago and the Wildcats ran the football better and played cleaner than in weeks previous. Wayne has played a tough schedule so far, facing Augie-Winona-Concordia.
I'm taking Wayne in this one but with Crookston playing better I wouldn't be shocked if they kept this one close.
WSC 31-20
Winona State (2-2) at Minnesota State-Moorhead (3-1)
Moorhead is once again off to a good start this season, but digging further into their strength of schedule, they've beaten Crookston, Mary, and Northern State on a last-minute score. Moorhead continues to get good production in the passing game even while being on their backup quarterback, but also is giving up a lot of points and yards on the other side of the ball against some of the bottom offenses in the league.
Winona continues to struggle offensively against the most capable defenses in the league, while having a good enough defense to keep them in games. This really needs to be a game for the Warriors where they break out offensively and get their passing game going, seeing as the Dragon's pass defense is dead last in the conference.
I keep waiting for WSU to show the squad that I thought they were when I picked them as the second-best team in the NSIC in my preseason preview. If not now, then when?
WSU 35-17

Mary (0-4) at Sioux Falls (2-2)
The Cougars have outgained all four of their opponents yet find themselves at 2-2. I'd guess the coaching staff at USF has to feel just sick about losing the Key to the City after allowing only 139 yards of total offense, but turning the ball inside their own 20 on three different occasions. The Cougars also struggled in the kick return game, giving them terrible field position on a few different occasions. At some point these challenges with self-inflicted wounds aren't isolated incidents, but instead who you are as a football team. These same mistakes caused them their opener at Concordia and the Cougars now find their back against the wall with 2 losses and UMD and MSU still on the schedule.
Mary's offense has come alive in the last few weeks and the Marauder faithful need to feel like progress is being made. Unfortunately, Mary is also dead last in points allowed in the NSIC at 42 points per contest.
The Cougars rebounded very well after their opening game loss and I'd expect to see USF perform well this weekend.
USF 42-14

Concordia-St. Paul (3-1) at St. Cloud State (2-2)
Most wouldn't have expected CSP to enter their week five contest as the squad with the better record. Concordia has found a way to win but have been outgained in three of their four games and offensively are below average. Maxon Hutton has given a lift to the offense with this running but the CSP passing game is still a work in process. Shaq Johnson missed their last game and he has the potential to be a game-breaker for the Bears.
Most understood SCSU's loss at Duluth but the loss to Northern surprised Huskies fans as they now find themselves already with 2 setbacks. SCSU looked like they had the NSU game but collapsed in the back half of the game and didn't finish the Wolves. This has been a thing with St. Cloud the last handful of years, they show glimpses of being one of the better teams in the league but then lose a game or two they should win if they are a top third squad.
The Huskies continue to be only average offensively but have a good defense. SCSU hasn't gotten their rushing game fully going but they continue to get good and then bad play from QB Dwayne Lawhorn. This makes SCSU a dangerous team since their ceiling is high.
CSP is 14th in the NSIC in yards per game offensively and with that I'm expecting SCSU will be able to really limit. While I haven't felt like St. Cloud has been strong offensively themselves, I do favor them overall in this matchup.
SCSU 27-20

Minnesota-Duluth (4-0) at Minnesota State-Mankato (4-0)
This game has now shaped up to be the top game in the NSIC this season. Both squads look like they'll win their division and likely not lose within divisional competition, which makes this matchup all the bigger. The winner of the Mankato/Duluth clash could very well land themselves the top spot in the regional rankings by the NCAA at the end of the regular season.
While being unbeaten, UMD has faced a fair amount of adversity this year in games with Moorhead, St. Cloud, and Bemidji State. In all three contests the Dogs struggled to assert themselves but then kicked things into gear in a big way.
Last week UMD didn't look like the better team in the first half against Bemidji State, but UMD limited mistakes and then hit on big plays and their defense stepped up as well. The Dogs defense has put together two very solid games in a row against good competition.
Mankato was able to control Winona a week ago, as expected. The Mavs defense is now showing that it's probably the best in the conference as they've allowed a total of 16 points against a trio of opponents including Augie, Concordia, and Winona State. An extremely impressive feat.
The Mavs offense still isn't as sharp as they'd like, but Nate Gunn continues to be the most reliable top performer in the NSIC, going over the 100 yard mark against Winona while adding two scores.
I think this game has the makings of a low scoring contest that many might see as an ugly game, with both squads making the others offensive execution challenged. The physical style of play from UMD and the amount of hats they bring to the ball makes for a tough matchup for Mankato, but I'm expecting Shane Zylstra to be the difference in this game as he's a really tough cover for the smaller defensive backs of UMD. Mankato has continued to see further success with JD Ekowa at the helm, and I'd expect to see a little more of him this weekend against the Dogs. Looking forward to a great smashmouth contest.
MSU 20-10

Augustana (3-1) at Bemidji State (3-1)
Augie is hard to figure. They win the Key to the City by stuffing USF's running game, but allowed 280 yards passing, only gained 139 yards offensively, but won the special teams and turnovers to get the W. QB Kyle Saddler gets benched due to poor play which then leads to questions about which direction the Vikings will go offensively. Saddler's replacement Zach Masoli is a lot more runner than Saddler, which makes one wonder if they might play both of them this week and try and get the best of both worlds from the quarterback position. The Vikings are on their third running back this year due to injury. Jarod Epperson (SO) ran hard for his 47 yards against USF, scoring early in the contest. The lack of depth Augie isn't going to help them move the chains so OC James Schrenk will really have play calling at a premium this week, given the recent challenges the AU offense has endured.
The Augie defense is playing better than any time I can recall recently, which must be encouraging as it now means they aren't having to win fire-fights. The Vikings are 4th in the conference in scoring offense and 7th in yards allowed, but tops in the conference in turnover margin has been key. I mentioned it on a previous column, but safety Eli Weber might be as good as any in the conference and a player that I've been waiting to emerge is now really blooming in defensive lineman Logan Swanson. Both players are underclassmen, so the future for the Augie defense seems bright.
Bemidji went through a lot of emotions during their loss to UMD last Saturday. The Beavers jumped out to an early lead over a team they've desperately tried to topple, only for their 2nd string quarterback to end up on crutches as the momentum slowly turned and anything that could do wrong did in their 42-7 setback. During the first half the Beavers held the Dog to just 7 points and got after the quarterback as well. In the second half once UMD got a big lift in special teams and gadget plays, the BSU defense seemed to lose their spirit and the roof caved in. I tend to think the Beavers have one of the top defense units in the league, but games like this make me question my assertion.
The BSU offense is now on QB3 but oddly had starter Brandon Alt on the sideline, dressed in uniform and moving around freely. Word was Alt had a season ending knee injury, so this now feels like there's some injury gamesmanship at work here or maybe he's truly returning. Either way, stay tuned.
This one is really hard to call. I still feel that BSU has a better defense than Augie, but I think it's fairly close. Offensively, pfft, total guesswork with the key injuries to both sides and the quarterback questions for Augie. One of the things I'm expecting to see is Augie limiting the BSU running game (Jalen Frye), making the Beavers turn to the pass. I'm favoring the Vikings to get more production at the QB spot and thus I'm taking them in a low scoring contest.
Augie 20-14

Northern State (2-2) at Upper Iowa (0-4)
Upper Iowa hasn't gotten a win yet this season but was in a good spot to win two of their contests, but fell short. The Peacock defense has struggled to keep opponents to a low number while their offense is working through newer personnel at the skill positions.
NSU has to be pleased as they are coming off one of the bigger wins (at SCSU) in the Tom Dosch era. QB Hunter Trautman and WR Dakota Larson were able to show some of the promise that Wolves fans saw from them a season ago. Trautman threw for almost 300 yards as Northern was able to outgain the Huskies in their comeback win. For the most part this season the Wolves defense has played solid and kept them in games, but if the offense can become potent it could change the Wolves season.
In years past most would assume UIU would be the better team in this game, but I think Northern has more things in-place for success right now than the Peacocks given their rebuild status.
NSU 28-17

Southwest Minnesota State (1-3) at Minot State (2-2)
Minot State finds themselves at 2-2 on the season which would suggest a stronger year in the recent past, but those wins are over Mary and Crookston, so the success of the Beavers season is still very much to be determined. That said, the Beavers have continued to get more efficient offensively with QB Ben Bolinske completing 13 or 17 last week against Crookston. Running back Ali Mohammed has become one of the more solid runners in the conference and has gamebreaker abilities.
SMSU was able to notch their first win of the year at Fayette last week, but it was a game they were outgained and seemingly fortunate to get. QB Boyer Bauman was able to return from injury to lead the Mustangs to a win, but running back Max Simmons was the difference-maker for SMSU with his two scores and over 100 yards from scrimmage.
Neither defense has looked strong this year, but Southwest has struggled a bit more on both sides of the ball than the Beavers. I'm taking the Beavers to win at home for their third straight win of the season.
Minot 31-20