NSIC Preview - Week One
September 5th, 2019 12:00am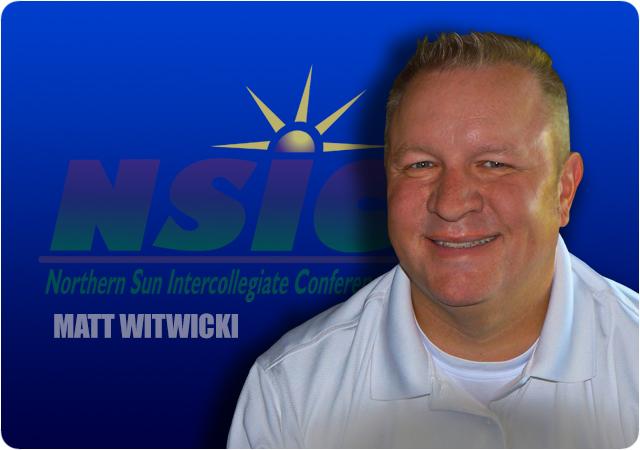 Thursday, September 5
Sioux Falls at Concordia-St. Paul (Game of the Week)
A year ago, the Golden Bears had the Cougars on the ropes and down, but suddenly USF grasped victory from the jaws of defeat in a quick march down the field. CSP looked like the better football team a good portion of the night, which begs the question of how this matchup will turn out in 2019, both squads returning nearly their entire group from a year ago.
I'm sure Concordia has that opening night setback from a year very fresh in their minds and I'd expect a competitive game. The key player this year for the Bears is quarterback Maxon Hutton. While Hutton has seen time as a spot-starter, he's now been given the keys to the car and has a lot of weapons around him. Hutton is a capable ball carrier, so I'd expect CSP to make the Cougars account for him in the running game, while he looks to get on-track in the passing game.
USF will look to get Gabe Watson on-track of course and then hit some plays off play-action. With Nate Johnson returning from a late season injury a season ago, I'd expect the Cougars to a few shots downfield to him as the box gets crowded.
I'm taking the Cougars by a small margin, as I favor Walters over Hutton as a signal-caller and the Coo defense to hold back the Golden Bears enough for the win.
USF 27-20
Bemidji State at Northern State
Offensively I think NSU might have some of their best personnel at skill positions in years. I'm a bit concerned about where their defense will be at after a tough last few seasons. BSU should roll into town prepared to hit the ground running on both sides of the ball. I'm taking QB Brandon Alt to get off to a nice start for the '19 campaign in Aberdeen.
BSU 38-20
St. Cloud State at Mary
A season ago Mary had SCSU down and nearly escaped with an opening day win, but it wasn't to be. The Marauders then lost 9 more games to follow and it took until week 11 to notch a victory.
While I expect signs of progress this year in Bismarck, I think the Huskies will have a better opening day showing than a year ago.
SCSU 34-13
Minot State at Minnesota-Duluth
Minot State has struggled to stop the run the last handful of seasons and now they get to open with Duluth. Doesn't sound like a perfect match for the Beavers with the 2-headed rushing machine that'll be Larson and Sullivan. I think there's a real chance both Bulldogs might reach the 1,000-yard rushing mark this season, if they stay healthy.
Minot State returns some key pieces offensively, but UMD allowed 6 points-per-game last year against foes with under a .500 record. While the Dogs have some reloading occurring in 2019, UMD's dominance over the lower teams cannot be overlooked.
UMD 40-7
Minnesota State-Moorhead at Minnesota-Crookston
With a fresh start to the season I'd expect UMC to once again have renewed optimism, but with Moorhead bringing back seasoned offensive weapons they should run away in this one.
MSUM 45-13
Saturday, September 7
Upper Iowa at Augustana
I get the feeling this game will look like 2 squads going in different directions. UIU is looking to see who's gonna be their new stars offensively, while Augie is very established offensively and should look like they're in midseason form. I think Saddler and company will get off to a fast start at run away in this one.
AU 38-17
Wayne State at Winona State
USD transfer QB Andy McCance (R-FR) will be an interesting gunslinger to follow for Wayne State. Wayne also has some real athletic junior college transfer running backs that could give the Wildcats a shot in the arm offensively. However, I feel that Winona State is going to be pretty pumped to have their star defenders back after have multiple players miss the '18 campaign due to injury. Tough first matchup for an inexperienced Wayne offense. Expect Winona to win this one going away.
Winona State 34-13
Minnesota State at Southwest Minnesota State
SMSU will host the last game of the weekend in the NSIC, but I doubt many teams envy hosting a seasoned semifinalist from a year ago in their curtain-jerker. Expect the Mavs to establish themselves physically early in this one and run away quickly. Boyer Bouman gets to takeover at signal-caller and if he can get the ball to his playmakers they might stay competitive for a bit, seeing as that's been the Achilles heel for the Mavs in recent years. However, I think the Mavs will just be too much.
MSU 55-14