NSIC Preview Week Seven
October 18th, 2019 10:00am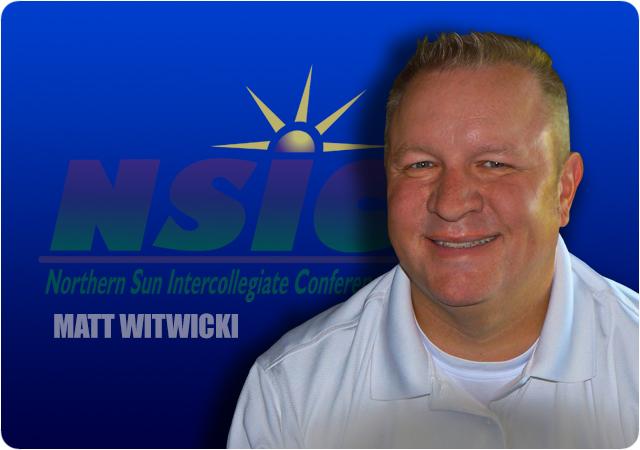 Mary (1-5) at Minnesota State-Mankato (6-0)
Mary got its first win of the '19 campaign over a winless UIU squad last Sunday. The Marauders jumped out quick behind playmaking signal-caller Logan Nelson. The Mary QB completed 13 of 20 passes for 2 scores and rushed for 129 yards and a long touchdown run. Players like Luke Little and Danny Kittner give the Marauders some nice weaponry and both have made key plays for squad throughout the season.
Mankato completely dominated Northern in a slow and methodical way, like many of the Mavs one-sided wins this year. Kato allowed just 5 first downs and a total of 125 yards. NSU isn't an NSIC bottom dweller so this performance is further proof the Mavericks defense has gotten stronger year-to-year.
The MSU passing game kept feeding star wideout Shane Zylstra who caught 7 balls for 163 yards and 2 scores. Come playoffs MSU will need another pass-catcher to step up in the event a postseason opponent looks to double the star receiver. RB Nate Gunn was held to under 100 yards, but still found the end zone twice.
While happy for Coach Bagnell getting his first win for his Marauder's squad, I'm afraid the Marauders have their hands full this week at Blakeslee Stadium. Mary is giving up a league worst 38 points per contest while the Mavs are allowing a league low 8 points per game. Those numbers could very well be an indication of how this one turns out.
MSU 45-7

Augustana (4-2) at Minnesota State-Moorhead (3-3)
The Vikings have played in the rain/snow the last two weeks against some of the better league defenses. This hasn't helped an Augie offense trying to rejuvenate the passing game. Luckily, the Viking defense has played great and put them in a position to win ballgames, reaching the pay window in two of the three contests the offense has struggled.
Moorhead has lost to the two South division teams its played (Winona State, Concordia), but had chance to win both. A week ago the Dragons allowed 14 sacks, losing 108 yards in the process. It's really difficult to win a ballgame when that happens. On the flipside, the Dragons only allowed 198 yards of offense against Concordia in their loss.
The Augie offense will need to show more than they have lately, but I feel their defense will be too much upfront for the Dragons.
AU 26-17
Southwest Minnesota State (2-4) at St. Cloud State (3-3)
A week ago, SMSU was up 24-0 on the one-loss Bemidji State Beavers before allowing 25 unanswered fourth quarter points to fall in the last seconds 25-24. The Mustangs defended the Beavers very well throughout the contest and seemingly had the game in the bag. Regrouping after such a defeat is the challenge for coach Cory Sauter and his staff face this week.
On the positive side, the Ponies now realize they can play with anyone in the NSIC (given how they competed with MSU and how they had BSU bested). Boyer Bouman played well, tossing three scores, while Max Simmons has run as well as any ball carrier in the conference over the last few weeks.
SCSU started off winning its first two games and then giving UMD all it could handle. Since that time the Huskies have endured a setback against NSU, won an OT game with CSP, and then lost in an extra session to Augie. In all three contests the SCSU offense has been below par. QB Dwayne Lawhorn is completing just 45% of his passes and SCSU is 9th in the league in rushing. That combination makes points hard to come by. Like Augie, the SCSU defense has kept the Huskies in games when their offense hasn't shown up.
I had the Dogs a better team than what they've shown this year, so I'm selling on SCSU at the moment. Certainly, they are the favorite over SMSU, but I'm taking the Mustangs to make things happen offensively and get just enough to outduel a struggling SCSU offense.
SMSU 27-20

Northern State (3-3) at Wayne State (2-4)
I was expecting to see Northern present some challenges for Mankato a week ago, but instead was dominated across the board. The Wolves moved the chains just five times, problematic for a team with weapons. NSU is scoring 14.8 points per game, 15th in the NSIC.
Wayne State played a John Larson-less Duluth team to a 7-7 half, but then wasn't able to convert when it had chances, eventually falling 21-7. I'm going out on a limb assuming upstart freshman QB Andy McCance returns from injury and gives the Wildcats a much-needed lift this week.
This should be a tight game, but I've seen more upside with Wayne offensively this season, especially if McCance returns.
WSC 23-17

Minnesota-Duluth (5-1) at Sioux Falls (4-2)
This originally looked like a battle of two playoffs squads, but neither squad has looked quite as good as expected. Duluth hasn't been as explosive offensively while USF has allowed special teams and turnovers to cost two setbacks.
The pressing question for UMD fans is will QB John Larson play in Sioux Falls? If he doesn't, the Dogs will have to rely on inexperienced young signal-callers Garrett Olson and Keagan Calchera. Neither did poorly filling-in a week ago but the Bulldogs were a lot more vanilla without Larson at the helm. I expect the veteran quarterback to return as this is the biggest remaining game for UMD and a win makes the Bulldogs a virtual lock for the playoffs. A loss puts them behind the 2-loss Cougars, along with a host of other 2-loss squads looking to stay in the postseason race.
The Dogs defense has played very well (outside of the blowout loss at Mankato). Last week Wayne generated just106 yards and one score. UMD likes to blitz and take chances with man coverage, which might payoff against USF (Cougars have allowed 18 sacks this fall). Duluth is pretty strong at stopping the run and if Gabe Watson plays for USF (his return has been rumored to be the Duluth game), then the Dogs will be tested on that front.
USF has done a nice job of kickstarting the passing game against bottom dwellers Mary and Crookston which should have QB Caden Walters and his targets confident down the stretch. To the surprise of many, Walters leads the NSIC is passing yards per game (232), along with completion percentage (65%), and total offense (278) per contest. Walters was an accurate passer a year ago, but he's been given more freedom with the Cougars RPO game leading to more success through the air and additional running opportunities for the senior signal caller. While 232 yards per game passing isn't earth shattering by any means, it's comes in a season in which Walter is the only NSIC signal-caller throwing for over 200 yards per game. That probably says a lot about the quality of the passing games in the Northern Sun.
Gabe Watson could give USF a homerun hitter in the ground game if he returns and with how Walters has become a dual threat, this USF offense has the highest ceiling of any offense during Jon Anderson's tenure as COO head coach.
This isn't an easy call. UMD has blocked five kicks (3 punts) which presents a huge threat for a Cougar squad that's been bad on special teams. UMD likes to take special teams chances making this a key area in this contest. Outside of that, I feel USF is a little better on both sides of the ball. Larson is the x-factor for UMD and USF will need to account for him more as a runner than a passer. If Larson can move the chains on keepers, USF is likely in some trouble. On the flipside, I think Walters has become a confident enough passer to take advantage of some of the man defense he'll face and get some big connections. I do expect UMD to sack Walters a handful of times and limit the USF running game.
This has the makings of a defensive contest with field position and special teams key. I'll USF to make enough chunk plays offensively with Walters to overcome any special teams shortcomings it might have.
USF 23-17

Winona State (4-2) at Bemidji State (5-1)
Truth be told, the Beavers have been extremely fortunate and have to be thrilled to be 5-1. They rose from the dead a week ago after being down 24-0 to SMSU, but the bigger concern for the coaching staff has to be how they got down 24-0 in the first place. BSU struggled to slow down the Mustangs, a team they dominate more times than not. The BSU offense only got cooking during 4th quarter desperation time and that'll have to change against a stronger opponent like Winona.
Winona State had a complete outing Sunday in a 49-3 win over Minot. QB Owen Burke hasn't had a strong season for the Warriors but answered the bell against the Beavers, completing 12 of 16 for 162 yards and two scores. Bowling ball running back Sam Santiago-Lloyd ran for 98 yards and two scores and continues to be a reliable workhorse for WSU.
While the Winona defense isn't the top shelf unit I was anticipating, they've been slightly above average and have helped the Warriors with takeways, causing 14 turnovers (third best in the conference).
With BSU struggling offensively, my call is for Winona to keep things moving in the right direction on the road.
WSU 27-17

Minnesota-Crookston (0-6) at Upper Iowa (0-6)
Not a lot positive to be said here. Both squads have struggled mightily, but I favor UIU as I feel the Peacocks are better on both sides of the ball.
UIU 31-14

Concordia-St. Paul (4-2) at Minot State (2-4)
The Golden Bears have been a very interesting team to watch. They have a blowout win against USF and a one-sided loss to Mankato, otherwise nail biters. Concordia is 3-1 in those contests despite being outgained by an average of 56 yards per game.
A week ago I felt the Bears would get after the quarterback at Moorhead. I didn't quite have 14 sacks in mind but that impact was too great for the Dragons to overcome. While the Bears are 4-2, I'm still concerned about their offense (15th in Total Offense). CSP has scored points in opportune ways as a result of special teams and defense.
Minot State looked like they'd moved a step forward, but now a big step back with their 49-3 setback at Winona. If the Beavers are looking to move out from being a bottom dwelling squad they'll need to at least compete in games like a matchup with Winona. Given how the Minot State offensive weapons have started to progress, they have to show more than 3 points against a defense that isn't tops in the NSIC.
The Beavers might be able to keep things close with the Bears and possibly pull an upset, but the key will be stopping the CSP running game while manufacturing some offense of their own. I expect the Concordia defense to once again get after the quarterback and disrupt the opposing offense. In addition, the Bears running game has been effective enough to move the chains so I have them being too much for the Beavers.
CSP 27-13