NSIC Week Two Preview
September 12th, 2019 10:00am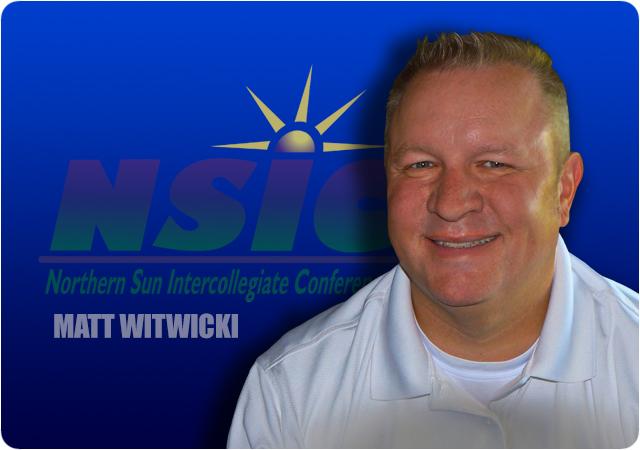 NSIC 2019 Week 1 Reaction

The opening week of the NSIC pretty much went as planned with the exception of a one-sided win by Concordia over Sioux Falls 41-17. The Cougars outgained the Golden Bears 385 to 315, but 2 blocked points and other big plays turned the tide of this football game in favor of CSP and they never looked back. I mentioned in the preseason that Concordia would need strong play at the quarterback position to better their 5-6 record of a year ago, and they got it from Maxon Hutton with a solid effort both with his arm and his wheels. If CSP gets this type of production from their signal-caller, their ceiling is high.
Sioux Falls was missing their 2 All-Americans (Gabe Watson-RB and Hakeem Johnson-CB) and while coach-speak would suggest 'next man up', it's simply not that easy when a squad is without players of that caliber and the difference they make. Certainly, these injuries (and others) could be very troublesome and hinder USF from being among the conference best.
The Golden Bears were also able to sack the quarterback 6 times and if they can put that type of heat on opposing passers it'll help their defensive unit significantly. I'd mentioned in my preview that I saw CSP as a very interesting team coming into the year given the number of playmakers they had offensively. Shaq Johnson didn't play in their opener, but when the explosive ball-carrier returns he'll give the Bears yet another added weapon.
Week 2 NSIC Games
Thursday, September 12
Mary (0-1) at Bemidji State (1-0)
Former BSU OC Craig Bagnell makes his first return back to Bemidji with his football team, now as head coach. Mary lost their opener in a lopsided affair with St. Cloud State and they now face another one of the better squads in the North. BSU thumped Northern in their opener in a game where their defense nabbed 2 interceptions as they limited NSU to just 1 score. The Beaver offense wasn't stellar but were good enough.
Hard to see an angle for the Marauders in this one as BSU looks to be every bit as good (or better) than the SCSU team who rolled Mary a week ago. I'll take the Beavers at home.
BSU 41-10

Saturday, September 14
Winona State (1-0) at Sioux Falls (0-1)
The Warriors were able to suffocate Wayne State for 3 quarters a week ago on their way to a 37-20 triumph. Winona was able to drive up and down the turf but had to settle for field goals instead of touchdowns in the first half. For the game WSU netted 546 yards of offense but lost their dangerous halfback Javian Roebuck to an apparent elbow injury. Roebuck has struggled with injuries the last few years, so let's hope he returns sooner than later. QB Owen Burke looked solid as he threw for 3 scores and didn't turn the ball over.
Sioux Falls is now tasked with picking up the pieces after their opening loss to Concordia while having similar injury concerns to Winona State a year ago. Considering how much of the offense goes through Harlon Hill candidate Gabe Watson, the Cougars offense probably feels a bit out of sorts with the sudden leg injury to their near-2,000 rusher. I'm assuming Watson will do everything he can to get on the field come Saturday but facing a strong Winona defense it's going to be a tough challenge.
Looking back at their Concordia setback, the special teams blunders were the root cause of their problems but the Cougars inability to hold back to the CSP offense after a turnover creates a cause for concern for the '19 Coo D.
USF really has their backs against the wall in just week two of the season, given the high expectations of the program.
Winona State comes into this game with a heightened swagger as USF limps into this contest. If Gabe Watson plays this game should be an equal battle in which the best defense and special teams will win the game. Considering the strong special teams of the Warriors and how dinged up USF is currently, I'm favoring them in this matchup.
WSU 31-20
Northern State (0-1) at Minot State (0-1)
Both squads enter this game coming off a blowout loss. I think Minot will show signs of improvement this season, but I'm favoring the offensive weapons of Northern.
NSU 30-20
Southwest Minnesota State (0-1) at Wayne State (0-1)
Ok, SMSU is apparently better than I'd given them credit for. The Mustangs gave Mankato a far more difficult challenge than I would've ever figured. QB Steven Nava stepped into the MSU game in relief of starter Boyer Bouman and promptly led the Mustangs on scoring drives and was 15 of 21 passing for 184 yards. This begs the question of how good is Steven Nava and can they win games with him? It'll seemingly take a few weeks to find out the answer to that question.
Wayne State struggled in their opener against maybe the best defense in the conference in Winona. The Wildcats were able to get things going offensively in the 4th quarter after the outcome was already determined.
Before the season I had Wayne winning this game, but I've flipped at this point and I'm taking the hot-hand of the Mustang offense to have enough to escape with a victory.
SMSU 30-27
Minnesota-Crookston (0-1) at St. Cloud State (1-0)
Crookston struggled a week ago as they hosted Moorhead, down 14-0 after just one quarter on their way to a one-sided setback. The Golden Eagles defended well against the run but struggled to slow down the passing game of MSUM. The UMC offense struggled to move the chains and didn't get going until they were already in a hole.
SCSU got out of the gates well against Mary, posting more than 400 yards of offense and 35 points. QB Dwayne Lawhorn only threw for 133 yards but netted 5 touchdowns in the process. Running back Joe Blando returned to action and ran for 115 yards on 23 touches.
The Huskies will likely have this game well in-hand by half expect their defense to limit UMC offensively.
SCSU 42-7
Augustana (1-0) at Minnesota State-Mankato (1-0)
Personally, I think this is the most interesting game on the slate this week. Augustana completely had their way with Upper Iowa last week. Their offense look like the type of attack that gives Mankato trouble, similar to how they gave them a scare a season ago. The Augie defense pitched a shutout, but I'm not ready to move them up to the top of the NSIC defenses quite so fast. I figured UIU would struggle this year, so I don't think we'll have enough information to formulate an informed opinion on the Viking D until after the first month of play. That said, they need to feel pretty good about themselves heading into MSU.
The Mavs got up early in their win at SMSU, but in the second half of the contest their effort looked a bit uninspired compared to the typical wrecking ball manner in which they dispose of lower half squads in Northern Sun play. The MSU defense was gashed for big plays in the passing game and allowed a second-string quarterback to lead a comeback against them which gave them a bit of a scare in their opener. Nate Gunn continues to be the bell-cow back for the Mavs as he gained 242 yards and 3 scores on 31 touches. One would think they'd rather put a little bit less wear on his tires in games like a week ago but needed his production to finally close the door on the Mustangs.
I think the Mavs are better than their showing in week one. That said, I think Augustana is the type of team that's a less than ideal matchup for Mankato, stylistically. I don't see the Augie defense being able to fully match the physicality of Mankato upfront, but I also see MSU struggling with the large wideouts and continually improving Viking QB Kyle Saddler. I have the Mavs escaping a scare but winning the day.
MSU 41-31
Minnesota-Duluth (1-0) at Minnesota State-Moorhead (1-0)
UMD rolled 52-7 in week 1 against Minot, topping 550 yards of offense and limiting the Beavers to just 11 first downs. Wade Sullivan (RB) and John Larson (QB) got limited carries (16 between them) yet ran for 162 yards total. Larson also threw for 3 scores.
Moorhead took care of business at Crookston but will now face a squad they've really struggled to compete with in the North. A year ago the Dragons won 8 games and qualified for the Mineral Water Bowl, yet they were drubbed by the Bulldogs 60-7.
I'm expecting MSUM to keep it a game with Duluth, but the physical running style of the Bulldogs should cause problems for a Dragons team that really struggled against the brut attack of teams like USF, MSU, and UMD a season ago.
UMD 38-20
Concordia-St. Paul (1-0) at Upper Iowa (0-1)
UIU opened the season looking like a bit of a dumpster fire. The Peacocks struggled to move the chains at Augie, while having key turnovers that made the game a blowout.
Concordia notched a signature win over USF and should feel pretty good about going 2-0 heading into their week 3 matchup against Mankato.
Winning in Fayette proved to be tricky for squads like Bemidji and Winona a year ago, as both lost trap games against UIU. That said, Coach Shannon Currier does a great job of getting his squads off to a good start to the season and I think it continues against Upper Iowa.
CSP 30-13