NSIC Week Eight Preview - 2021
October 22nd, 2021 7:00am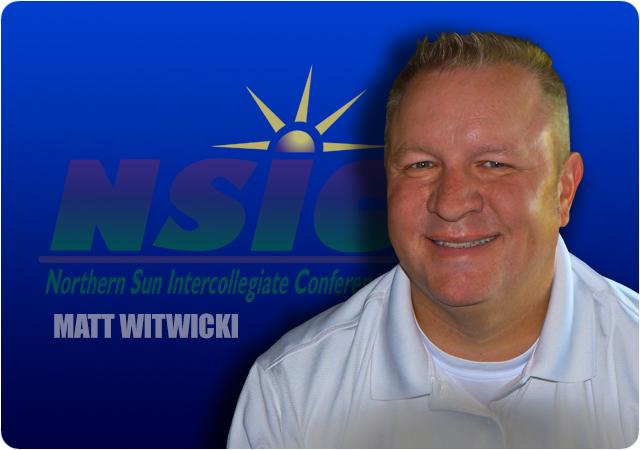 Games for Saturday, October 23rd

Augustana (6-1) at Minnesota State-Mankato (5-2)
MSU had a cake walk in Fayette, trouncing the Peacocks 58-0 in a game in which the outward appearance was that the Mavs were trying to re-establish a passing game that looked dicey in losses to Duluth and Wayne. JD Ekowa might've had his best day statistically as a Maverick, completing 16 of 20 for 286 yards and 4 scores, while punching in on the ground as well. Top running back Kaleb Sleezer returned to action in limited use. The Mavs offense leads the NSIC in scoring, but it feels that some of that comes from boat-raced outcomes 68-0 vs Minot, 58-10 vs CSP, and 58-0 at UIU.
The Maverick defense continues to get after the passer. It netted 2 more sacks and several hurries while limiting UIU to 139 yards through the air. Mankato is one of the better NSIC pass defenses and much of that can be attributed to their front getting to the quarterback.
Augie decided to finally prove me right. I've been saying for weeks on our D2 Show Sunday evenings (7pm, Youtube) that the Vikings look like the top team in the conference. I picked them a week ago to win 31-24, but they let me down….by winning 32-24. I even had an Augie coach humorously message me about my prediction on their ride back from Wayne.
The Vikings show signs of being refocused after a heartbreaking loss to in-town rival USF in week five. They've ramped up the offense while continuing to play the best overall defense in the league. Kyle Saddler had maybe his best day as a Viking, beating a ranked Wayne State squad. I've been critical of Saddler's big game performances, but he was very good in this win, completing 20 of 34 for 332 yards. Saddler's four touchdown passes were all throws where he pushed the ball down the field and beat the Wayne secondary. Sean Engel and Devon Jones both caught two touchdown passes. Jarod Epperson notched another 100-yard game on the ground as the Vikings netted 200 yards via ground and pound.
T.J. Liggett led the Vikings defensive effort with 12 stops, while star DB Eli Weber notched 7 tackles and a pick. The Augie defense is one of the top rush stoppers at the D2 level, allowing only 1.35 yards per carry, and 37 yards per game.
Outlook: MSU leads the NSIC in rushing yards per game while Augie is far and away the best in stopping the run. That said, Wayne went for over 100 on the ground against the Vikings, though most of that was via QB scampers. I'm going with Augie in this matchup because I think they'll be able to limit Mankato on the ground and force MSU to make plays in the passing game. I'm favoring the Vikings ability to make plays through the air more than the Mavs in this contest. I'm guessing MSU will challenge Augie's toughness and try and be the physical aggressor/intimidator, but I think this AU team just has too many playmakers on both sides of the ball. Similar to when USF went into Mankato and had to beat MSU to attain a conference title in 2016, I feel like the Vikings need to do much the same if they are going to be the outright champion of the NSIC.
Prediction: Augie 37-27
Upper Iowa (0-7) at Minot State (0-7)
Minot raced out to an early lead at Northern in the NSIC nightcap last Saturday, raising eyebrows around the rest of the league. The Beavers looked good after 3 quarters with a 35-23 lead but found a way to grasp defeat from the jaws of victory in a 36-35 setback. The Beavers amassed 10 more first downs than the home team and outgained the Wolves as well (470-433.) Ali Mohamed ran wild gashing NSU for 212 yards and 4 scores. Those who had Mohamed on their D2 fantasy squad probably won the week (yes, there is such a thing). Minot State limited Hunter Trautman to just 120 yards passing, but much of that can be attributed to Northern rushing for nearly 300 yards. You have to feel for Coach Aldrich and his staff, coming so close to pulling a notable upset in a down year.
Upper Iowa didn't quite have the nail biter that Minot had, losing at home to MSU 58-0. The UIU passing game struggled badly, completing just 11 of 39 attempts with 2 picks. The Mankato passing attack dominated the Peacocks to the tune of 368 yards and 4 scores. Some games you just don't wanna watch the tape, simply flush the game and move ahead. This contest had that feeling for Upper.
Outlook: A week ago I'd say UIU for sure, but in a battle of winless squads it's hard to feel really strong about a victor here. If you look at Upper Iowa this year, they've competed better than Minot has. Although the Beavers have to feel better about last week, I'm still going with the light blue squad on what'll be the longest road trip (11 hours plus) in the Northern Sun.
Prediction: UIU 27-20
Mary (2-5) at Minnesota State-Moorhead (3-4)
A week ago, I was singing the praises of UMary's offense. Just two touchdowns and a one-sided loss later (at USF 34-14) and I'm not quite as high on Craig Bagnell's squad. The Cougars pressured QB Logan Nelson fiercely, greatly disrupting the Marauders attack. The Mary D allowed USF to both throw and pass the ball efficiently, as the Coo rushed for more than 300 yards and generated 517 yards total offense
MSUM has played a tough schedule. The four losses come at the hands of Winona State, Augie, Duluth, and a heartbreaker at Bemidji. The Dragons once again found themselves up comfortably at half, this time 19-0. From there the Beavers rallied for a 22-19 victory. MSUM struggled with efficiency on offense, with starter Tommy Falk completing just 19 of 43 passes for 219 yards, with a score and a pick. Backup QB Justin Czech relieved but was ineffective, failing to complete a pass in 5 attempts.
Outlook: Both teams have shown spurts of really good play. I feel the Moorhead defense is measurably better but that the Marauders are the more explosive offensive team. I'm taking visiting Mary to overcome the Dragons in the back half thanks to the Marauders air raid.
Prediction: Mary 34-28

Northern State (5-2) at Concordia-St. Paul (1-6)
NSU plays the top teams strong and struggles with the weaker ones. Last week the Wolves didn't utilize the pass nearly as much since their running game was thriving, going for nearly 400 yards via the ground and pound. However, being down 12 after three quarters and allowing the Minot State offense to look prolific in the process probably wasn't part of the plan. Northern found a way to escape 36-35 but was dangerously close to dropping a home contest to a team it should've had finished off by half. The Midco announcers said Minot looked like the better team Saturday night and I would agree.
The lost season for the Golden Bears continued last weekend with a one-sided setback at UMD. CSP didn't reach the end zone until the 4th quarter, after trailing 19-0. QB Abe Schwartz led the Bears completing 12 of 22 for 154 and 2 scores. Unfortunately, Concordia couldn't establish the run (just 74 yards on 27 attempts), leading to 228 yards of total offense. Conversely, the Bears allowed 511 yards with UMD having equal success via the run and pass.
Outlook: On paper this should be a 20-point win or more for Northern. While the Wolves could very well pull another Minot again, I'm taking them to look at the road environment as a challenge.
Prediction: NSU 38-14

Winona State (4-3) at Sioux Falls (5-2)
USF had maybe its best overall performance of the year, quieting the Mary offense to the tune of 14 points. The Coo D really got after Logan Nelson and changed the way the Marauders were able to run their offense. The Cougars 4 sacks and numerous hurries was the type of effort upfront USF fans have expected to see this year with the D-line said to be the strength of the football team. RB Thuro Reisdorfer returned and the offensive unit operates so much better when he's playing. Reisdorfer gained 145 yards on 19 totes, scoring twice. His ability to rattle off 8-yard carries in a bruising style creates a physical identity sought after by Head Coach Jon Anderson. Speedster Landon Freeman has injected a homerun hitter aspect to the offense, breaking loose a second straight week with a long score. Adam Mullen remained extremely efficient, completing 16 of his 21 tosses for 206 yards and 2 scores.
Winona State cruised for the most part to a 26-14 win over SMSU. The Warriors had balance offensively, but only gained 353 for the contest against a less than great Mustang D. Owen Burke completed 17 of 31 for 193 yards and 2 scores but had a pick and was sacked 3 times. Burke is middle of the NSIC pack in efficiency and yards passing. Considering the veteran offensive weapons WSU has I'm surprised the Warriors aren't averaging closer to 40 points per contest. WSU is 6th in scoring and 9th in yards per contest. Ironically, the WSU D is similar in rank, 7th in points allowed per game and 6th in yards. It'll be hard to make the playoffs with those marks.
A fascinating stat I came across with Winona: The Warriors are dead last in plays ran (418) but are 3rd in the league at yards per play, 6.40. Watching the Warriors this year I've noticed plenty of long scores (makes sense given their good per play average), while not being among the highest scoring squads in the league. Having a few special teams scores helps also. On the flipside, WSU is 13th in both 3rd down conversion percentage (29%) and time of possession. These stats tell a story that the Warriors are scoring via the long play more than most in the league while not moving the chains (10th in first downs) like a top offense should.
Outlook: In years past these squads typically met with a potential playoff spot on the line. With both unlikely to be in the regional rankings (top 7) come Monday's NCAA release, they are trying to claw their way into that discussion. A win here will help in that regard. Each school has won this matchup 4 times. This time around USF looks to be playing better (Cougars have won 3 straight, Winona has lost 2 of 3). Expect USF to force Owen Burke off his spot and disrupt the Warrior passing game just enough for the Cougar offense to control the action. Sioux Falls is a different ballclub when Thuro Reisdorfer is in the lineup.
Prediction: USF 34-20

Bemidji State (5-2) at Minnesota-Duluth (6-1)
BSU was down three scores at half but found a way to battle back to outlast Moorhead 22-19 and retain the Axe trophy. Brandon Alt completed 30 of 45 throws for 298 yards, 3 scores and 2 picks. Considering how Alt has struggled to stay healthy in his career, the Beavers have to view themselves as fortunate he's been able to remain in the lineup in 2021. Alt is tied with Mary's Logan Nelson for the league lead in passing yards, averaging 324 per contest. However, he's thrown a league high 9 interceptions and is completing just over 50% of his passes. WR Malik Williams is back to being a top weapon for the club, nabbing 7 balls a week ago 99 yards and 2 scores). When Williams is right he forms a top tandem with fellow wideout Brendan Beaulieu. The BSU running game is still only serviceable, but their defense has been performing better in recent weeks.
UMD saw the return of QB John Larson, kinda. Larson played a week ago, but mostly on keepers in the first quarter of the game and then gave way to Logan Graetz, who's been holding down the signal-caller spot. With the opposition changing from Concordia to Bemidji, and a Northern division title likely at stake, Larson looks to be more involved this Saturday. The Bulldogs coasted via field goals a week ago, conquering CSP in a 33-13. Chaz Martin led UMD in the running game, scoring twice and netting 81 yards against the Golden Bears.
The 'Dogs D has slowly moved up to tops in the league in yards allowed per contest at 278 and is just off the top spot in points permitted at 20/g. To the surprise of nobody, UMD leads the conference in sacks and is in the top 20 nationally in that category.
Outlook: This will be an interesting matchup. BSU is going to throw 50 plus times while UMD will blitz Brandon Alt and gamble with coverages. We should see some big plays both ways as a result. A healthy John Larson should have success for UMD but I'm not entirely sure he's ready for a physical BSU defense. I favor the Bulldogs in this one because they have the better defense, more complete offense, and are playing at home. Qualifier: If Larson isn't a full go, I'm not sure I see the 'Dogs having enough firepower offensively to take out Bemidji.
Prediction: UMD 38-30
Wayne State (5-2) at Southwest Minnesota State (2-5)
The Wildcats unbelievable hot streak came to an end a week ago against Augie in a hard-fought setback 32-24. They simply ran into a Viking club that played very well and just had more firepower. Wayne State has been living off turnovers and converting opponent mistakes but, in this case, Augie played clean football and no turnovers were had. Wildcat QB Nick Bohn threw for over 200 yards and 2 scores and gained another 77 on the ground. The problem was on the other side of the ball as AU ran for 200 yards on the 'Cats and threw for 300 plus.
SMSU lost to Winona in a game in which they hung around before eventually losing 26-14. This was a pretty typical game for the Mustangs, netting less than 300 yards total offense and not quite having the firepower to get the win. The SMSU offense is averaging just 19 points per game and is 13th in the league in yards gained at 295 per contest. This is what the SMSU offense has become, after being prolific for a time in the mid 2010's.
Outlook: When looking at the Wayne State 2021 resume', one figures this shouldn't be a close game. That said, the Mustangs played USF close for 3 quarters in Marshall just a few weeks ago and Wayne might not get-up for SMSU. I certainly like the 'Cats in this one but wouldn't be shocked if it wasn't as one-sided as WSC fans might hope. Look for Coach Mac's team to pull away in the 4th.
Prediction: Wayne 34-14