NSIC Week Four Preview - 2021
September 24th, 2021 7:00am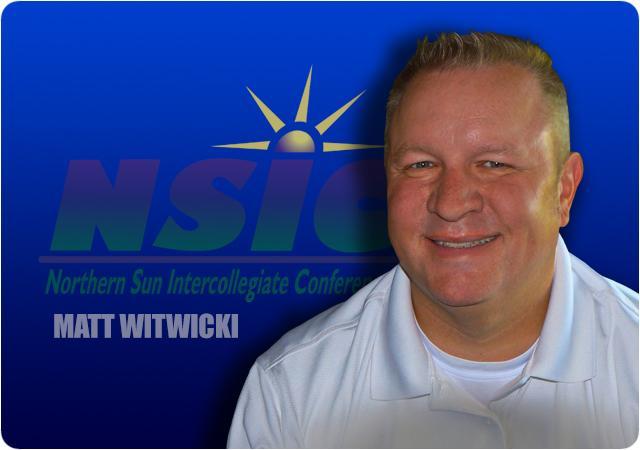 Week 4 Games
Games for Saturday, September 25

Southwest Minnesota State (0-3) at Concordia-St. Paul (1-2)
SMSU is still trying to find the way offensively, using 3 different signal-callers a week ago in a loss against Mary. The quarterbacks collectively were 16 of 41 with 2 scores and 2 picks. Further troubling was the Marauders jumping out to a 17-3 lead at half, while clicking in both with the run and the pass. Considering UMary might be a 2-3-win squad, this 45-23 setback is concerning for the Mustang faithful.
CSP is kinda who I thought they were. This Bears squad feels similar to their teams of 4-5 years ago and less like 2019. For the second time in three weeks Concordia was drubbed by one of the top 5 squads, this time in Sioux Falls, 50-14. The Bears were only able to produce 7 first downs, while allowing 30. The inability of CSP to run the ball played a large part in the futility, ending the day with -14 yards on the ground.
Outlook: Each squad is coming off humbling losses but I feel CSP is the likely winner here. There isn't a lot for me to hang my hat on with regard to reasoning other than SMSU seems to be struggling more than the Bears.
Prediction: CSP 27-20

Upper Iowa (0-3) at Minnesota State-Moorhead (1-2)
Turned on the UIU/Northern game and found the Peacocks up 16-0 just before half. I thought to myself, maybe they have more fight than I'd given them credit for. The game was 16-14 at half, and then NSU pulled away mightily to win 40-22. One of the bright spots for UIU has to be the play of running back Willy Camacho. The undersized Camacho (5'8, 165lbs) has been steadily giving Upper Iowa good production in the backfield, this time 27 totes for 138 yards, while also catching 4 balls for 26 yards, and a score. After a few weeks of less than stellar quarterback play, the Peacocks turned to freshman Marcus Orr and he was 21 of 35 for 207 yards, with a score and a pick.
The UIU defense ended up having another tough day at the office, allowing over 400 yards of offense and struggling to get stops when the game was still competitive.
Moorhead has played a tough schedule so far. They win at SMSU, then compete will for a half against Winona and Augie, but ultimately find themselves at 1-2. Freshman QB Tommy Falk threw for 320 yards against Augie, but also threw 3 interceptions. While Moorhead is a pass first team, the Dragons need to have some sort of a running game, and that was non-existent (-34 yards) against the Vikings.
Outlook: The Moorhead defense has played well half the time. I think it is good enough to limit an UIU offense that's still in search of an identity. The Peacocks have struggled against decent passing teams and the Dragons can throw it pretty well. I'm taking Moorhead at home in this one.
Prediction: MSUM 34-16

Augustana (3-0) at Bemidji State (2-1)
Augustana is off to a predictable 3-0 start given the opponents were Minot, Mary, and Moorhead. That said, the Vikings have looked good in those contests and dominated them for the most part, like a top team should. The Augie D has been the best part of their mix so far, holding opponents to a total of 42 rushing yards. Now if we are being honest with ourselves, the teams they played don't place importance on running the football, but still, it's impressive.
Offensively the Vikings are near the top of the conference in rushing, which isn't normally their thing, but they've shown great balance so far in this young season. The AU OL has also not allowed quarterback Kyle Saddler to be sacked but need him to be more accurate since his 5 interceptions is a league high. Saddler is among leaders in touchdown passes and is averaging nearly 250 yards per game in the air. The skeptic in me would say those 5 picks came against some of the worst defenses in the league and the next few weeks will be very telling for Saddler and his mates as they travel to Bemidji and then across town to face USF.
Bemidji State has played a tough schedule, facing an improved Wayne squad, a physical Sioux Falls team, and MSU-Mankato. The first half at Mankato, the Beavers looked like the better team but then fell off, fueled by drops at the wideout spot. MSU was very physical with the ball-catchers of BSU, but the receivers need to make more plays to help their gunslinging quarterback. Brandon Alt leads the conference at 340 yards per game but much of this is because he's throwing an average of nearly 50 times per game, completing half his tosses.
The BSU defense played well the first half against the Mavs before wearing down as MSU pounded the football. The Beavers defense has been up and down in each of their 3 games, which makes it harder to figure just how good they are.
Outlook: Bemidji is always a tough place to play and it feels like the last handful of times that top squads have visited the weather has been rainy, snowy, or miserable. Since both squads like to throw the ball, I don't think the weather impacts the outcome. At the moment it feels like injuries at the skill positions might be impacting BSU a little than some other squads. Augie has strong depth across the board, and I think their defense looks a little better. The last time Augustana made the trip up to Bemidji the Beavers came back late for the win and it left a bad taste in the Vikings mouth. I have Augie avenging their setback from 2019.
Prediction: Augie 38-24

Winona State (2-1) at Mary (1-2)
Mary got its first win of the year a week ago at Marshall, blowing out SMSU. The Marauders have received very good quarterback play from longtime starter Logan Nelson, averaging 284 yards per contest, along with 9 scores and no picks. His wideout tandem of Kittner and Little are the tops in the conference, nabbing nearly 60 balls between them. The prolific passing game is certainly the Marauders calling card, as their defense is still allowing over 30 points per contest.
Winona State dug a massive hole against Duluth a week ago but came within 30 yards of completing a comeback against the Bulldogs. The Warriors struggled to protect quarterback Owen Burke. He was sacked 6 times and Winona couldn't establish the run at all, making offensive production hard to come by. With UMD hitting shots over the top and the Warriors falling asleep during an onside in the 2nd quarter, they just didn't seem fully on top of things in a game they really needed to be.
WSU has shown it can compete with the top NSIC squads but cannot afford any more losses if they are thinking playoffs.
Outlook: This is a dangerous game for Winona. It's about a 9-hour road trip to play an opponent who can really sling it, but the Warriors did a good job getting to the quarterback against Moorhead and I think much the same happens here. Winona has some nice players in the back half as well, and the Mary defense has struggled slowing down decent offenses.
Prediction: Winona State 41-24

Sioux Falls (2-1) at Northern State (2-1)
Intriguing game in Aberdeen. NSU with a second home contest at the new joint hosting in-state rival USF, who will have fans there as well. This is a much different NSU team than the Cougars played in 2019, a more pass-happy and high energy group. Hunter Trautman has played some of his best football this season. Trautman is throwing for 310 yards per game and has a league high 11 touchdowns versus only 1 interception. The Wolves have a collection of capable receivers with Dakota Larson leading the way. He's flanked by slot player Jimmy Kepouros (NDSU xfer) and Dewaylon Ingram (Sam Houston State xfer). This group challenges defenses with a high skill level and ability to stretch the field from underneath routes to deep shots. On the flip side, the NSU has been solid but not spectacular. (Miami-OH) Transfer Nate Robinson has been a force for the Wolves at backer and is among league leaders in tackles for loss with 8.5. Northern hasn't gone against a top offense since week one against Mankato, so it'll be interesting to see how the Wolves fare against a Sioux Falls squad averaging 38 points per contest.
The Cougars have really gotten on-track since their game one setback against Bemidji State. USF has reeled off 49 and 50 points in consecutive contests. As expected, Sioux Falls has a heavy reliance on the run like in years past, with Thuro Reisdorfer being the alpha. Reisdorfer leads the conference in rushing and has scored 5 times. The Cougars have been mixing more of the outside running game with opportune passing to become one of the more efficient attacks in the NSIC. Frosh QB Adam Mullen is a very level tempered signal-caller who seems surprisingly in-control for a young leader and leads the conference in completion percentage (69%) and has yet to throw an interception.
The Cougar defense hasn't been tested much in the last two weeks, facing the worst two offenses in the Northern Sun. That said, USF has blocked three punts and outside of a few long scores they've been looking much like the strong Coo D of the past.
Outlook: This game is a clash of styles. USF wants to win the physical battle in the trenches and run the ball for 300 yards while NSU will show a lot of 4-wides and hope to spread out the Cougar D. USF is among league leaders in time of possession, while NSU is last in that measure. Certainly, that's a product of their stylistic choices, but I think it might be telling in this matchup. If Northern can slow down the Sioux Falls running attack, this could be a tough game for USF to win. However, I think Sioux Falls can have the same fortunes on the ground that Mankato did 3 weeks ago but I feel NSU will hit a few big pass plays against a Cougar defense that's been susceptible to them. Gimme USF in a well contested matchup.
Prediction: USF 34-27

Wayne State (2-1) at Minnesota-Duluth (3-0)
The Wildcats have taken care of business against lower tier foes but struggled to stay in the game at BSU. QB Tavian Willis has been very capable for WSC averaging 200 yards a game in the air, netting 7 scores through the air without a pick. The Wildcat offense has looked better than in recent years, but the true test will be how well they compete with the upper squads in the conference.
UMD looked great for a half at Winona and then couldn't seem to move the chains and almost blew a big 26-3 lead, eventually winning 29-23. The Bulldog defense continues to play at a high level, getting to the quarterback often and disrupting offenses. I'd like to think Duluth left the Winona game feeling like they've gotten a little more yet to prove, being a better squad than their second half showing would suggest.
Outlook: Wayne State is 2-1 but Duluth feels like a pretty heavy favorite in this one. I'm expecting UMD to have success offensively as they sling the ball around the yard, while getting to the quarterback often on the other side of the ball.
Prediction: UMD 41-22

Minnesota State-Mankato (2-1) at Minot State (0-3)
Mankato got back on track a week ago outlasting and overpowering a solid Bemidji State. Are the Mavs back? Not so fast. I saw signs that MSU is a team you'd rather play earlier in the year than later, but I feel they're still finding their way on both sides of the ball. This week should be a continuation of that as Minot is really struggling in 2021, scoring just 10 points and allowing nearly 50 points per contest.
Outlook: This should be all Mavs as the Beavers just don't have the bodies to slow down the ground and pound of MSU, a team slowly on the rise again.
Prediction: 58-10