NSIC Week Nine Preview - 2021
October 28th, 2021 7:00am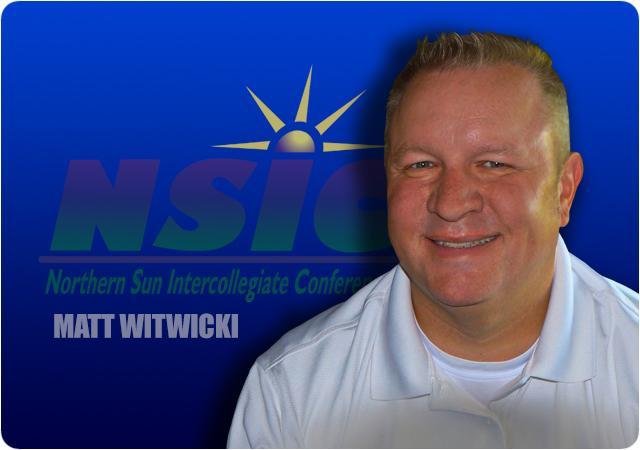 Regional Rankings – Super Region Four
(Keep in mind the top 7 from each of the four Regions make the playoffs)
1-Augustana (7-1)
2-Colorado Mines (7-1)
3-Central Washington (5-1)
4-Midwestern State-TX (5-1)
5-Angelo State-TX (6-2)
6-Bemidji State (6-2)
7-Wayne State (6-2)
8-Colorado Mesa (6-1)
9-Western Colorado (7-1)
10-Minnesota Duluth (6-2)
Games for Saturday, October 30
Northern State (6-2) at Minnesota State-Moorhead (4-4)
The Wolves found a way to sucker me in again, getting down two scores to a Concordia team that's struggled to put up points all year. I just don't get why NSU can't take care of business from the opening bell against teams they should handle. Fortunately, Northern avoided getting caught in the bear trap this time, escaping with a 34-17 win. The Wolves narrowly outgained the Bears but did get their passing game going enough to win the day. Gunslinger Hunter Trautman threw three touchdown passes, 2 going to ultra-athletic wideout Dewaylon Ingram.
The Dragons were outgained by 100 yards by UMary but a kickoff return for a score and turnovers helped MSUM outlast the visitors 35-31. QB Tommy Falk has shown signs of cooling off since his fast start but completed 19 of 34 for 237 yards and one score. Backup QB Justin Czech (formerly of SCSU) once again came in to make some plays as a runner, netting 4 carries for 24 yards and a TD. Grady Bresnahan made an outstanding diving catch early in the game, still proving he's one of the toughest and most skilled wideouts in the league. Bresnahan added 6 grabs for 89 yards. His 57 receptions place him 3rd overall in the NSIC.
Outlook: Tough one to call. Which Northern team shows up? NSU has a much higher ceiling than MSUM, but a lower floor as well. Neither team runs the ball well, the Dragons horribly for that matter. NSU can be had through the air though, which is the preferred method of attack by MSUM. I'm taking the Dragons to build an early lead (feels like a safe bet given how both teams have played this year), but because Moorhead struggles to close out games due to an inability to run the football, I see Northern able to outscore them in the end. Should make for an entertaining battle.
Prediction: NSU 38-30

Wayne State (6-2) at Upper Iowa (0-8)
Eh boy. I've now picked Upper twice and they've let me down both times. The Peacocks simply aren't creating enough offense, but their defense has kept them in some games.
Wayne got back on the horse after getting bucked off by Augie. The Wildcats had no big game loss hangover, instead they put it on the home Mustangs. WSC built a 31-3 halftime lead which resulted in an extended garbage time down the stretch. Anthony Watkins scored twice on the ground while QB Nick Bohn ran for a touchdown and passed for 2 despite not being especially sharp. Bohn's dual threat ability really helps move the chains for this 'Cats offense. Nick Joynt led WSC with 12 stops, while the very consistent Alex Kowalczyk added 10 more, 2 for losses.
Outlook: Based on how Wayne took care of business at SMSU, I expect much the same at UIU.
Prediction: WSC 34-10

Southwest Minnesota State (2-6) at Bemidji State (6-2)
SMSU was abysmal in a one-sided defeat to Wayne State. The Mustangs couldn't get any offense going until it was a blowout. For some reason the Ponies haven't show up at home in years. They've lost 15 in a row in Marshall.
BSU finally got the UMD monkey off its back with a 42-35 comeback win on the road. Brandon Alt still only completed about half his passes but 6 of them were for scores, 3 to the ever-dangerous Malik Williams. The Beaver defense dug a hole early giving up big plays but created some turnovers and got a key blocked punt late to turn the tide. BSU started the year hot, cooled down and now looks to be on the rise again.
Outlook: Considering how the SMSU offense struggles, BSU should get out early in this one and run away.
Prediction: BSU 41-17

Winona State (5-3) at Augustana (7-1)
The Warriors notched their biggest win of the season, outlasting Sioux Falls 14-10 in a game that was bowling shoe ugly. In a scoreless game at half, WSU limited the USF rushing attack and also disrupted the passing game despite missing top defender Cam Gavin. That said, QB Owen Burke was pestered by a decent Cougar defense and didn't have much success until hitting backup tight end Dakota Matthees on a 70-yard score late in the contest. The Winona running game gained 153 yards which was enough to keep the Coo offense off the field for key stretches of the game.
Simply put, Augustana had perhaps the signature win in program history with its triumph in Mankato. The Viking offense looked like a machine for much of the contest en route to a 45-35 win that never really felt in doubt. Augie forged ahead early with scoring drives of 10 and 12 plays for a total of 166 yards to start the battle. Kyle Saddler was kept clean all afternoon by his offensive line on his way to a career day completing 33 of 50 for 438 yards, 5 touchdowns and one interception. When Saddler isn't pestered, he rears back and launches really pretty deep balls down the field. The senior has stepped up during this key stretch of four games against top Northern Sun opponents. Running back Jarod Epperson was kept in-check by the Mankato defense (19 carries for 45 yards) but sent the fans home with a nice wildcat score just inside the left pylon.
The Augie D was once again very good against the run, allowing only 43 yards on 25 attempts. That said, it never felt like Kato was trying to establish a ground game. The Mavericks had great success through the air as JD Ekowa raided them for 369 yards on just 19 completions, scoring 5 times. To their credit, the Viking defense did sack Ekowa 5 times and picked him twice. One interception was a very intuitive play by safety Luke Fritsch. Fritsch literally took the ball away from Kaleb Sleezer after the running back had just caught a pass.
Outlook: These squads have battled in some of the most hotly contested games in the Northern Sun over the last 5-6 seasons, often ending in controversy. Augustana has come out on the right side of those contests more than Winona but with Coach Tom Sawyer in his final season he'd like to make a trip to the playoffs and a win over Augustana might help secure that.
I believe this Augie team just has too much offense and its run defense will force the Warriors to the air more than they'd like. As long as the Vikings don't have an emotional letdown after beating longtime nemesis MSU, Augie should have its way in this one.
Prediction: Augie 40-24

Minnesota-Duluth (6-2) at Minot State (1-7)
Minot got off the schneid topping fellow winless squad Upper Iowa 17-14. Ali Mohamed leads all NSIC rushers with 868 yards but was bottled up early by Upper Iowa before finishing with 99 yards and a score. The Beavers defense limited the Peacock passing game and came away with 2 interceptions as well.
UMD has to feel it blew the game with Bemidji, squandering multiple 14-point leads and falling 42-35 to the Beavers at Malosky Stadium for the first time since World World II. With QB John Larson nursing a throwing hand injury he was used in spot duty. Logan Graetz is certainly the future for the Bulldogs at quarterback but UMD really misses the mobility and plays Larson can make in the running game. Graetz throws a good ball and was 24 of 35 for 261 yards and 2 scores, but his pick late in the ballgame was costly. Graetz has filled in admirably (and notably better than others in the past) but if Larson was healthy this squad might very well be undefeated. Cazz Martin showed homerun hitter ability in the running game, scoring from 69 and 27 yards vs. BSU.
The inability of the 'Dogs defense to hold multiple leads was the biggest surprise. They couldn't corral BSU wideout Malik Williams, much like USF in week one. Brandon Alt threw for 6 touchdowns, Williams was the recipient of 3 of them. On the game winner with 4 minutes left, he juked-out several UMD defenders on his way to the goal line. A blocked punt that lead to Williams winning touchdown was certainly another key play that top UMD teams of the past didn't allow to happen. Leading 35-21 after 3 quarters, this game felt over but UMD simply couldn't move the chains or finish off Bemidji.
Outlook: Even though just 6-2, UMD is still 10th in the Regional Rankings. Minot has to be pleased there will be no winless season in 2021 but a trip to Duluth isn't much of a reward.
Prediction: UMD 41-14

Sioux Falls (5-3) at Minnesota State-Mankato (5-3)
The USF defense had another solid effort last week against a capable Winona offense. The Coo held the visiting Warriors to just 14 points, but leading 10-7 with less than 2 minutes remaining they allowed a long score when a cornerback fell in coverage. Truth be told, allowing just 14 points should've been enough to win but the Cougar offense struggled all afternoon, barely reaching the 300 yards of total offense. Oddly, the Cougars started off the game with 3 straight passes and a punt, and then repeated that same play selection a series later with the identical outcome. For a squad that had bell-cow back Thuro Reisdorfer in the lineup and is typically committed to the running game, I found the 6 straight passes an odd way to start and one that backfired as the Cougar defense spent most of the first half on the field. USF has struggled this year finding a happy mix of run and pass. QB Adam Mullen, usually a 65 % passer, struggled. Mullen completed just over half his passes and had two interceptions. Reisdorfer ended up with 69 yards on 18 carries but USF didn't utilize the recently explosive Landon Freeman much as he had just 3 touches. The Cougar offense has dropped to 9th in the league scoring (29ppg) and appears to be their downfall since the defense allows an NSIC low 19 mpg.
MSU scratched and clawed to stay within striking distance of Augustana but the division frontrunners were simply too much. The Mavs D is usually among the NSIC's best, but this fall is giving up bigger numbers than during the recent deep forays into the post season. Augie put up 45 points on MSU along with 33 first downs and 567 yards of offense. That's just not Maverick football. The thing I found the most surprising was MSU's inability to get to the quarterback, which lead to AU's success in the passing game.
MSU decided to not test Augie's top-rated run defense but went with a combination of designed quarterback keepers along with a healthy dose of JD Ekowa passing. Ekowa was given full reigns at quarterback mid-year and will seemingly finish out the year that way. This is a deviation from what Coach Todd Hoffner has done for the past 6-7 years, a 2 QB system, but Ekowa has come on lately and threw some nice deep shots against a vulnerable Viking back half. When the Mavs did run the ball against Augie, they had little success, netting just 43 yards on the day.
Outlook: Both teams are accustomed to seeing their names in the Regional Rankings but neither seems close at the moment, sitting at 5-3. There is a chance a 3-loss ballclub could find way onto the 7-line come playoff time, as seen in 2019 (USF), but there might also be a group of teams in that spot hoping for a favorable tie-breaker. At this point, that's all these two teams can hope for. I feel like I know who the Mavs are, but USF surprised most by bouncing back to beat Augustana after getting clubbed by Northern. The Cougar defense has stepped up since that Northern loss, but the Coo offense has been erratic. My pick is the Mavs in Mankato. I'm not sure the USF offense can keep up with a squad leading the conference at 42ppg.
Prediction: MSU 34-24

Concordia-St. Paul (1-7) at Mary (2-6)
CSP was up 14-3 early against Northern in what looked like a game on upset alert. The Bears got after the quarterback and held the Wolves passing game from erupting for huge yards and scores. Concordia controlled the action for a little more than half of the contest, as 36 minutes of possession would indicate, but NSU wideout Dewaylon Ingram eventually got loose for a few scores and the Wolves took control as CSP struggled to convert on third down.
Mary got into a firefight with Moorhead and was up 10 late in the third quarter but was unable to hold on. The 35-31 setback was the 6th defeat for a Mary squad that has been much more competitive than their 2 wins would suggest. Logan Nelson and the Marauder offense had a successful day, but the defense and special teams couldn't get key stops during the last 20 minutes of the Battle for the Paddle.
Outlook: Call me crazy, but I think Mary rolls in this matchup of teams that've won 3 games combined. If CSP can get to Logan Nelson and keep this a low scoring affair, it will favor the Bears. However, I just think the UMary offense is night and day better than the Concordia attack.
Prediction: Mary 38-17