NSIC Week Six Preview - 2021
October 8th, 2021 7:00am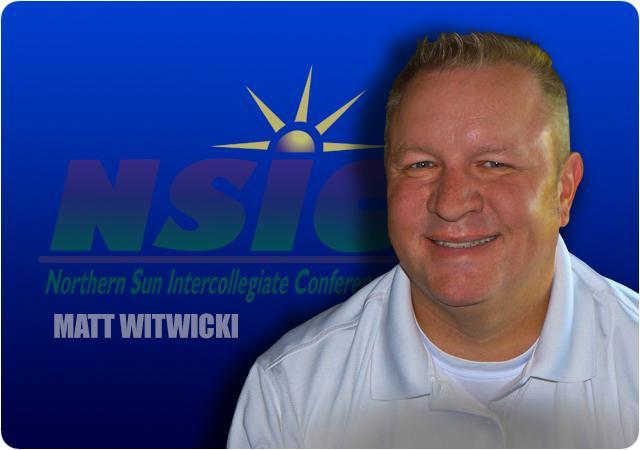 Week 6 Games
Games for Saturday, October 9

Bemidji State (3-2) at Concordia-St. Paul (1-4)
BSU got back on the winning track after dropping 2 key games. However, the Beavers struggled with the worst team in the NSIC, Minot State. Bemidji allowed 522 yards of offense and 35 points which is a bit shocking considering the North Dakotans output from the previous 4 contests was a total of 20 points. On the flipside, BSU scored 49 points but QB Brandon Alt's accuracy continues to slip. Despite throwing for 301 yards and 4 scores he was just 12 of 33. At this point I'm just not sure who BSU is. After a great start (wins over USF and Wayne) the Beavers have struggled.
Things didn't get any easier for a team spiraling downward as CSP visited a resurgent Mankato and took a 58-10 thumping. QB Conner Cordts had his worst outing as a Bear, completing just 5 throws of 20 for 46 yards.
Outlook: I can't see myself picking CSP over anybody except Minot. Bemidji should be able to use this contest as a get-right game, but I thought that a week ago too.
Prediction: BSU 41-14

Wayne State (4-1) at Minnesota State-Mankato (4-1)
Flipped on the Winona at Wayne game over the weekend and was impressed with how backup-now-starting quarterback Nick Bohn played. While Bohn was pressured by a decent Warriors rush, he was able to step up and make plays on the scamper, running for nearly 100 yards and 2 scores. Bohn was also an efficient 25 of 36 for 265 yards and a touchdown. Anthony Watkins continues to aid the young quarterback in the running game, scoring twice.
The emergence of the Wayne D has been instrumental in the Wildcats big wins over UMD and Winona. WSC flustered veteran signal-caller Owen Burke nailing him for 4 sacks and 3 picks.
MSU started the season tough but the last two weeks the Mavs have figured things out and gained confidence with blowout wins over Minot and Concordia. With a team that hasn't had much time to mesh due to a lot of new bodies, these weeks have surely aided in seasoning the squad. Mankato limited CSP to just 167 yards total offense and 10 points (scored in garbage time).
MSU leads the NSIC in scoring at 44.2 points per contest. This gives the quick impression nothing is wrong and there's nothing to worry about in Mankato. While it looks like the Mavs are starting to establish the running game, I'm a little concerned the passing game is not as reliable. When playing top tier teams, it'll be interesting if MSU can get plays in the passing game when needed. Transfers and new additions have now gotten an opportunity to establish themselves a bit offensively. Charles Coleman is getting his foot in the door with the running backs, making the most out of 6 carries a week ago for 88 yards and 2 scores.
With the 'Kato defense virtually untested in their last two games, it's hard to assess where they stand. Ty'Shonan Brooks continues to make plays at corner and in the return game.
Outlook: Considering Wayne looks like a new top half squad and MSU is reloading, this game is tough to call. It kinda feels like Mankato was broken down weeks ago at Duluth and has been slowly building back up and putting the pieces together. This game will go a long way in showing if they are a real threat to still win the NSIC or if this is a rebuilding year. I'm thinking WSC has early success, but the that Mavs physicality will take its toll leading to a home victory by Mankato. Even if the Mavs aren't what they were in recent years, going into Mankato looking for a win is still a mental hurdle for NSIC squads.
Prediction: MSU 38-24

Upper Iowa (0-5) at Augustana (4-1)
UIU let me down a week ago when I picked the Birds to beat SMSU. Tied at 14 with 2 minutes left they gave up a 50-yard score on what looked like a simple out-route. The Peacocks held Southwest to just 257 yards of offense and while UIU's Marcus Orr threw for 270 yards and 2 scores, he did turn the ball over through the air twice. Wideout DJ Emsweller netted 84 yards along with 2 scores. Upper Iowa is still 0-5 but has been competitive.
Augie is feeling the sting of losing to their in-town rival 28-26 in a season that looked like the Vikings strongest in a long time. Key mistakes hurt the Vikings chances of keeping the Key to the City despite their defense having yet another solid outing. Kyle Saddler started off fine against USF but was slowly disrupted by a Cougar defense that got pressure and sniffed out the Vikings screen game. He was 20 of 44 passing with a game ending interception, a ball he'd surely like back. If the Vikings are going to be a playoff squad and overcome the tough remaining schedule, they'll need Saddler to be more accurate and clutch down the stretch. Jarod Epperson continues to be the star offensive performer, now taking the lead in rushing yards in the NSIC.
Outlook: At face value this looks like a bounce-back game for the Vikings after a jarring setback. I'm not so sure UIU is going to cooperate with that. I'm expecting an improving Peacock team to be pesky in what has the making of a trap game for Augie, with Wayne State looming next week. I do like the Vikings to run away in the 2nd half of this contest, but the Peacocks are playing more solid on both sides and could hang around.
Prediction: Augie 38-17

Northern State (3-2) at Winona State (3-2)
A week ago, I spoke about how Mary and other lower half teams would be games that NSU would need to 'show up' for better than they had against UIU and SMSU. So, Mary gets out to a 28-donut lead in Aberdeen and holds on to win 49-42. Simply stated, this Wolves team has a high ceiling but lacks the maturity of a seasoned winner. It was apparent Head Coach Mike Schmidt had this same concern as he mentioned "trap game" in his radio comments preceding the contest. While Mary is an improving team with a good offense, the Wolves simply cannot allow a squad like that to come into their stadium on Gypsy Days and jump on them from the opening bell.
Winona State was looked at by many as a veteran squad with real playoff hopes but a 38-21 setback at Wayne State the Warriors has changed that. Winona simply isn't consistent enough offensively. Quarterback Owen Burke threw 3 picks in a key game and his 2021 performance has been more pedestrian than strong. Burke has just 7 touchdown passes and is completing only 55% of his throws. Winona is getting production from a slew of backs as the main ball-carrier often changes due to injury. Sam Santiago Lloyd entered the year as the top returnee but has been unavailable due to injury and now Javian Roebuck is out as well. In their absence, Noah Carlson and Dominik London are stepping up to carry the load. The Warriors hung close to Wayne for a half but were shutout in the second and were outgained 439-308.
Outlook: In a matchup of two squads coming off big letdown games, I'm favoring Northern's D2 best +13 turnover margin. The Wolves seem to rise to challenges like Sioux Falls and Mankato. Most would take Winona given the history, but the Warriors have struggled the last three weeks and it appears the Wolves just play with a little more pep in their step in 2021.
Prediction: NSU 44-38

Minnesota State-Moorhead (2-3) at Minot State (0-5)
After a lifeless start the Beavers brought a strong effort to Bemidji State but came up just short 49-35. The 35-point effort is encouraging considering the squad had scored just 20 points total before Saturday. QB Dawson MacLeary made his 2nd start and was far more productive. The redshirt freshman connected on 28 of 40 attempts for a whopping 408 yards and 3 scores but was picked twice. Despite getting sacked 4 times, MacLeary offered some sunlight in what's otherwise been a cloudy '21 campaign for the Beavers. Minot State also saw the emergence of fellow redshirt freshman Nathan Young who caught 14 balls for 190 yards and a score. Coming into last week Young didn't have more than 5 receptions in a game, so it'll be interesting to see if this connection becomes a regular thing for an offense needing a shot in the arm.
Minot State's defense continues to give up points at an alarming rate, allowing 49 points three times, 48 points once, and 68 the other game. With the toughest part of the schedule behind them, let's hope the Beavers can limit some of their second half opponents to a manageable enough level to reach the pay window.
Moorhead State is better than the record suggests. While the Dragons didn't have to face top UMD QB John Larson a week ago, they played well enough to escape with a win only to allow a fade in the corner of the end zone with 2 seconds left to spoil their chances. The 3 Dragons losses were to upper squads in contests where they competed well for a half or longer. In all 3 games Moorhead was in a good spot mid-game, often winning, but had bad 4th quarters sealing their fate. Tommy Falk continues to perform well at quarterback but found success challenging against UMD. Falk completed 13 of 27 throws for 181 yards and 2 scores. He had one 1 pick and was sacked 4 times. MSUM produced only 205 yards of offense and 10 first downs. While the Dragons have done very well through the air this season, their running game has been an afterthought. Moorhead is dead last in the conference with 23 yards rushing a game. The MSUM D is middle of the pack defensively, which has kept them in most games.
Outlook: It'll be interesting to see if Minot State can sustain the offensive success of a week ago. In past years MSUM has taken care of business against lower half squads and my take is the same will happen here, but I think it'll be closer than most would anticipate.
Prediction: MSUM 38-27

Minnesota-Duluth (4-1) at Mary (2-3)
I thought Mary would play Northern close a week ago but was especially impressive (offensively) in a 49-42 win in Aberdeen. The Marauders raced out to a 28-0 lead and put up 592 yards of offense against an NSU D that limited USF to 10 points the previous week. Logan Nelson is finally healthy and having a chance to show he's one of the better quarterbacks in the NSIC. Nelson passed for 454 yards and 6 scores and gained another 40 yards on the ground. Nelson moves well in the pocket and really stretches defenses. The emergence of a running game has really aided the UMary attack. David Small has been at the 100-yard mark each of the last 3 weeks, which is a pleasant balance for a pass-happy offense.
The Mary defense continues to struggle but did sack Northern's quarterback 3 times last week as well as picking off a pass. At the tail end of the game in Aberdeen, the defense got to the quarterback to finish the contest, but the Marauders can't expect to have a winning record if they need to win fire-fights weekly.
UMD is a much different situation than Mary, as the offense has been struggling due to performance and injuries. It's the UMD defense that's played well enough to keep them at just one setback. A week ago the Bulldogs pulled one out of the fire in Moorhead, scoring with 2 seconds left to win the day. With John Larson out due to injury, the 'Dogs split time at quarterback with Garrett Olson and Logan Graetz (NDSU xfer). Both were steady but not spectacular, throwing for 270 yards and 3 TDs and an interception. UMD is nursing injuries to starters at quarterback, running back, tight end, and wideout, but found a way to win. There's been an emergence at running back with Chamere Thomas showing some explosion a week ago and Byron Bynum offering some versatility as well.
Outlook: Dangerous game for UMD. If Larson can't go, I'm not sure their backups can keep up with the firepower Mary offers offensively. The big save for UMD is they have the top pass rush in the NSIC and bring a variety of pressures. Certainly, this puts their secondary at-risk with man coverages against the top passing game in the league. I find this chess match very interesting but think UMD has just enough to outlast the Marauders though I wouldn't be shocked if Mary pulled a second straight upset.
Prediction: UMD 48-34

Sioux Falls (3-2) at Southwest Minnesota State (2-3)
USF notched another win in the Key to the City series with Augustana, putting the record at 7-2 since the rivalry began in 2012. The Cougars may be without star running back Thuro Reisdorfer for a few weeks with a hip pointer. Despite Reisdorfer missing the final 3 quarters of the Augie game, USF mounted a game winning drive, completing five straight passes to score with less than 3 minutes left. The USF offense netted only 5 yards rushing but had success through the air when it needed to, outlasting the Vikings 28-26. QB Adam Mullen was very steady, often hitting his wideouts on crossing patterns in the middle of the field, allowing them to get additional yards after catch. Mullen finished 26 of 36 for 251 yards and 3 scores without a turnover.
The USF defense really won the day by sniffing out screens and flustering AU QB Kyle Saddler enough to keep the visiting Vikings to 24 points (final 2 came on a safety). The win breathed life into a Cougars squad that looked highly doubtful for the playoffs a week ago. Now, they have an outside shot at running the table and making the playoffs. SMSU was able to find the pay window for the second time in consecutive weeks with a 20-14 win at Upper Iowa. The Mustangs have found a way to win these games despite being outgained by about 100 yards in each contest. The Mustangs played both 2019 starter Steven Nava and new addition Andrew Haidet at quarterback this last week intermittently, with Haidet getting the brunt of the workload and throwing 15 of 25 for 204 yards and 2 scores. A point of concern for Southwest was the 6 sacks allowed and an inability to establish any running game against the winless Peacocks. The week previous the Mustangs couldn't pass the ball and relied on 241 yards on the ground to beat CSP.
The SMSU D has kept opponents to outputs of 24 and 14 during the winning streak but allowed no less than 30 in the first 3 weeks of the season against better offenses. Linebacker Onte Burns leads the conference in tackles at 10.8 per contest.
Outlook: While USF might be without Thuro Reisdorfer, this should be good for the continued growth of the offense since the Cougars have such a heavy reliance on his production. If out, expect scatback Jacqueze Lockett to get most of the carries. Lockett is a redshirt freshman who moves well and is versatile but won't offer the same thunder Reisdorfer possesses. Teams have been able to pass on SMSU and I expect USF to further involve their wideouts in this one if their feature back is out. SMSU will likely have some challenges with a physical USF defense coming off a strong performance against perhaps the NSIC's top offense.
Prediction: USF 38-17