NSIC Week Ten Preview - 2021
November 5th, 2021 7:00am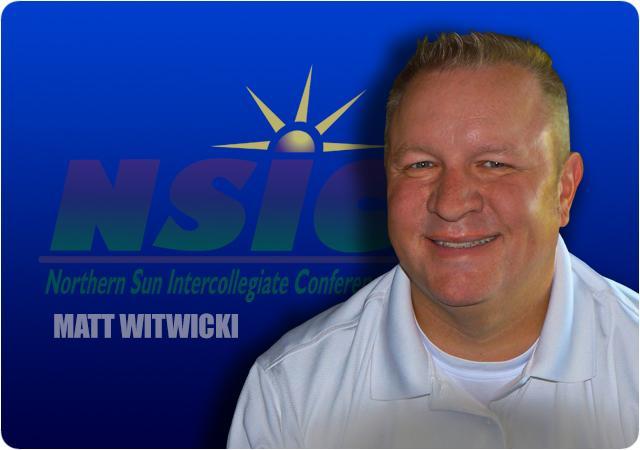 Regional Rankings – Super Region Four
(Keep in mind the top 7 from each Region (4) make the playoffs)
1-Colorado Mines (8-1)
2-Augustana (8-1)
3-Central Washington (5-1)
4-Midwestern State-TX (6-1)
5-Angelo State-TX (7-2)
6-Western Colorado (8-1)
7-Bemidji State (7-2)
8-Minnesota Duluth (7-2)
9-Colorado Mesa (6-2)
10-Northern State (7-2)
In the first Regional Rankings Augustana was in the top spot. A week later my initial thoughts were "how did Mines jump Augie?" Last Saturday Augustana beat Winona (over .500 team) and Mines beat Chadron (under .500 team) while both teams have a similar strength of schedule (AU .519 vs CSM .531) and winning percentage. So why did the committee move the Orediggers ahead of the Vikings? Personally, I don't see a reason for Mines > Augie. Vikings are 4-1 against .500 opponents, and the Orediggers are 1-1. That really separates the two squads for me as they have nearly identical measures otherwise. Apparently, the committee has very much zeroed-in on SOS and isn't considering the other criteria, even though the squads are separated by a narrow margin in regard to strength of schedule. Mines had a better SOS a week ago as well, so why not have them first to start this process? I get the impression a win by Augie over Duluth gets the Vikings the 1-spot back, but future opponents have nothing to do with the rankings, which is a snapshot in time. I just felt moving Mines was unneeded here and frankly unwarranted.
Bemidji against Northern is likely a playoff elimination game and with Augie visiting UMD, that game also has playoff implications. A Duluth loss probably eliminates the Bulldogs. Augie would still be fine with a setback but probably wouldn't host a game. Wayne and USF appear to be about 12th and 13th on the list, with Texas A/M Commerce at 11. Commerce is a 3-loss squad and plays Angelo State this week. TAMUC could get a bump up with a win given its very high SOS. I feel Northern State and TAMUC were a virtual tie, but the committee put NSU 10th.
Here's the selection criteria as spelled out in the NCAA Championships Manual...
Required Selection Criteria. Following confirmation of the availability of student-athletes for NCAA Championships and the application for any nullification, the following selection criteria shall be applied in no particular order:
- In-region winning percentage;
- Division II winning percentage;
- Division II strength of schedule (opponents' average winning percentage and opponents' opponents' average winning percentage);
- Division II head-to-head competition; and
- Results versus Division II common opponents.
In addition to Bylaw 31.3.3, the Division II Football Committee has received approval from the Division II Championships Committee to consider the following criteria in the selection of at-large teams for the Division II Football Championship (not necessarily in priority order):
- Division II results vs. teams with a winning record;
- Performance Indicator (PI); and
- Results versus ranked Division II opponents.
Once the opponents' average winning percentage (OWP) and opponents' opponents' winning percentage (OOWP) are calculated, they are to be combined on a weighted scale (e.g., 2/3 weight for OWP and 1/3 weight for OOWP) and this combined number becomes the strength of schedule.
*Additionally, input is provided by regional advisory committees for consideration by the football committee.
Games for Saturday, November 6

Minnesota State-Moorhead (4-5) at Concordia-St. Paul (1-8)
Moorhead competed valiantly against Northern like I figured they would. The Dragons dug out of a 33-16 second half deficit before eventually losing to the Wolves 33-27. Considering the Dragons were without their top player, wideout Grady Bresnahan, I thought they played NSU pretty well. Tommy Falk remained effective at quarterback but the Dragon defense struggled to contain the Wolves potent offense.
Bryce Sievers was at the controls for the Bears offense, throwing 51 times but for only 173 yards. CSP couldn't contain the explosive UMary offense getting air raided by visitors to the tune of 343 yards and 4 scores. While the game was a manageable 21-10 Marauders at the break, the Bears only reached the end zone once after half, leading to a 42-17 setback.
Outlook: Concordia competes better at home so I think the Bears can hang with a Moorhead squad capable in the passing game, but not explosive. I like the Dragons to outlast the Bears but expect the home squad to try and finish their home slate on a strong note.
Prediction: MSUM 30-20

Sioux Falls (6-3) at Wayne State (6-3)
The Cougars are the best bounce-back team in the conference, bar none. The problem is if you need a redeeming game that means you lost one the week previous, and a team can only have so many of those and still be in the playoff hunt. Jon Anderson and staff did a very good job motivating players after suffering a possibly dooming 3rd setback. The Coo got after the Mavs from the opening whistle building an eye-popping 31-7 halftime lead over a lethargic MSU. The bruising running of Thuro Reisdorfer combined with the burst of Landon Freeman was quite the explosive combo. While Freeman had only three carries in the loss to Winona State, he was featured against the Mavs getting 10 rushes for 213 and 4 scores and 2 catches for 62 yards and a touchdown. It would only make sense to see more of Freeman in imaginative ways like the shovel pass he took for a score or maybe getting a jet sweep or bubble screen to utilize his speed in open space.
The Coo D limited the Kato offense enough early that the lead the Coo built held up when MSU made a run in the 3rd quarter. The Mavs early success on the ground was short lived and USF made MSU throw more than they preferred. The 45-35 win was just the Cougars 2nd against Mankato since joining the league in 2012.
Simply put, Wayne State had an ugly performance in Fayette. The setback to a winless UIU squad is likely one not soon forgotten. It probably knocks the Wildcats out of playoff contention after looking like a sure bet just a few weeks ago. WSC had four turnovers and faced a Peacock team that played with a lot of vigor. UIU got after Wayne early building a 21-point lead just after half, forcing the Wildcats to play catchup until the very end. After trading scores in OT, Upper Iowa barged through the front line to block the potential PAT and the day for surprise team in the conference this year.
Outlook: This is a tough call. Wayne wants to prove last week's shocking loss was an aberration. Will the USF players view Wayne as the team that beat UMD and Mankato or do they see them as 'same old Wayne', a team they've never lost to since joining the Northern Sun? I tend to think USF has found its step again as well as another offensive weapon that can aid them in being explosive. Wayne QB Nick Bohn will surely give the Cougars problems with his ability to make plays with his feet while having dangerous weapons at his disposal (RB Anthony Watkins, WR Taurean Grady). I like USF in a hotly contested battle.
Prediction: USF 31-27

Minnesota State-Mankato (5-4) at Southwest Minnesota State (2-7)
The Mavs lost 45-35 at home for the second straight week to a squad from Sioux Falls. This time it was the Cougars running game that was simply too much for an MSU defense that looked uninspired in the first half. Once Mankato rose from the ashes of a 31-7 deficit, they looked like they might challenge USF but the inability to control speedy Landon Freeman put the game out of reach. The MSU offense was once again disjointed but the Kato defense allowing 600 yards and 45 points for the second week in a row is what's shocking for MSU fans so accustomed to the home squad dominating visitors.
SMSU was dominated at Bemidji, allowing 521 yards of offense and 48 points as the Beavers breezed to a 48-14 win. The Mustangs continue to try and figure out things at quarterback but got minimal output from both Andrew Haidet and Steven Nava. RB Jesse Sherwood is a bright spot for SMSU in an otherwise lost season. Sherwood once again ran hard, this time for 159 yards and a score.
Outlook: The way SMSU has struggled on offense this season, I just can't see them keeping with the Mavs.
Prediction: MSU 45-17

Augustana (8-1) at Minnesota-Duluth (7-2)
UMD has kept the ship afloat while navigating the tough waters of being without star signal-caller John Larson to run the offense. While Larson's appeared for a play here or there, the 'Dogs have been forced to their 2nd and 3rd options, which has the offense serviceable but not prolific. Cazz Martin gives UMD a strong threat in the running game and the defense is still among the best in the NSIC in a year where there isn't a lights-out unit.
Augie remained hot with a bumpy win over Winona a week ago. The Vikings started quickly but could never shake the Warriors, leading just 17-14 at half. Kyle Saddler was sacked 3 times by Winona State, rather surprising since the Vikings had only allowed 1 sack the first 8 weeks. Saddler also threw 2 first half picks as the Warriors pressure sped him up a little. In the second half the Vikings reasserted themselves. Saddler finished with 4 scores through the air and 1 on the ground and outlasted WSU 38-20. This was about what I expected, a test for Augie but one in which they'd ultimately pull away assertively.
Outlook: I think most circled this game on the calendar as one of the key NSIC tilts of the fall and based on the standings it is. I'm looking forward to how UMD comes after Augie with blitzes, as the Bulldogs probably bring extra heat more than any team in the league. However, Augustana's ability to pick up the pass rush could lead to some big plays against a UMD defense that was torched by Bemidji State just a few weeks ago. I think Duluth needs a healthy John Larson to hang around with Augie. I assume Larson tries to give it a go in some capacity, but with the Vikings excellent run defense likely keeping UMD in check (like they have others), AU should roll in Duluth.
Prediction: Augie 40-24

Upper Iowa (1-8) at Winona State (5-4)
Huge win by UIU Saturday, not only notching the first win of the year but beating a squad that appeared headed to the playoffs. The Peacocks forced four turnovers and got the passing game going between Marcus Orr / DJ Emsweller. The combo connected 9 times for 199 yards and 2 scores as the Peacocks outlasted Wayne State 42-41 in OT.
Winona State fell to Augustana 38-20 but played the Vikings hard for about a half. Unfortunately, the loss put the Warriors at 4 setbacks, eliminating them from the playoff picture in Coach Tom Sawyer's final campaign.
Outlook: While the final home game for Winona comes next week against Mankato, I'd like to think the Warriors will have a spirited effort ready for UIU. But I didn't think they'd be 5-4 at this point of the year either. Let's hope WSU shows their longtime coach out the right way but don't be shocked if UIU puts up a fight.
Prediction: WSU 30-22

Bemidji State (7-2) at Northern State (7-2)
BSU put on a clinic against SMSU, as most anticipated. Bemidji has rebounded from midseason stumbles against Mankato and Augie and is positioned for a real shot at the Beavers first ever D2 playoff berth. QB Brandon Alt is in 5th place in D2 passing yards at 316 per contest. Thanks to an historic win at UMD two weeks ago, BSU has a chance to likely wrap up a playoff spot since the Wolves are the final over .500 team left for Bemidji.
Northern State had some ups and downs at Moorhead but the Wolves got the lead early and controlled the action for the better part of the game as they notched their 7th win, 33-27. Two late scores by the Dragons left the impression the game was closer than it actually was. QB Hunter Trautman wasn't as sharp as usual but still threw for 251 yards and 3 scores. RB Brett Brenton reached the 100-yard mark against MSUM scoring once.
Outlook: The winner of this game is in a good spot to make the playoffs (keep in mind Northern still has a trip to Duluth the final week). NSU has stepped up to the plate in big games this year and shown well against top opponents. While the air success UMary had vs. NSU has me fearing what BSU might be capable of, I think the Wolves will come out motivated from the opening bell and ride the emotion of their home fans. I've said it before, but Northern has the highest ceiling of any NSIC team not named Augustana. This one should be one of the most entertaining contests of the year in the Northern Sun.
Prediction: NSU 48-45

Minot State (1-8) at Mary (3-6)
Minot was tied with UMD a week ago at half (the Bulldogs were on their 3rd string quarterback). Star ball carrier Ali Mohamed was limited in the running game to just 50 yards on 23 totes. The Beavers weren't able to get a lot going in the passing game either as they allowed 4 sacks and threw 3 picks, leading to a 34-21 setback.
Mary had no trouble with a slumping Concordia squad as QB Logan Nelson completed 22 of 31 for 332 yards and 4 scores. Nelson is one of the top quarterbacks in the NSIC, despite being on a squad with a losing record. WR Danny Kittner's record-breaking year continued. He nabbed 11 more balls for 179 yards and a score. The Steve Largent of the Northern Sun has caught 99 passes for 1332 yards, 20 plus catches and 200 yards ahead of anyone else in D2. Quite the season for the sure-handed wideout.
Outlook: The Battle of the Big Lake will go to Mary. The Marauder offense is too potent for the visiting Beavers.
Prediction: Mary 42-24