D2Football.com Players of the Week
November 16th, 2021 5:00pm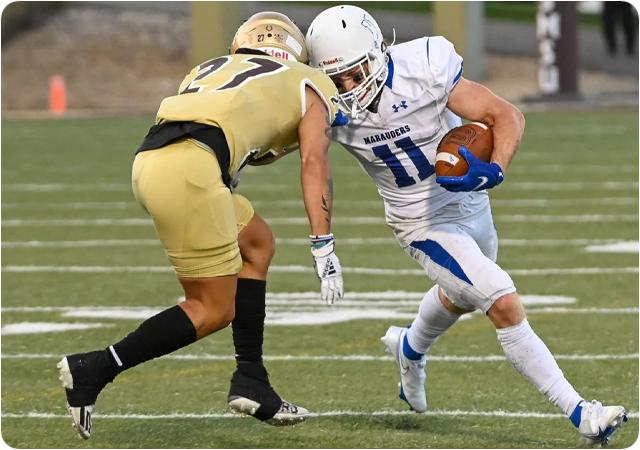 Offensive
Danny Kittner
Receiver
Mary

Kittner broke two single game Mary receiving records and tied another in the Mauraders' season finale. He caught 19 passes 284 yards in the game - both breaking records. Four of his receptions resulted in touchdowns, which tied a UM record as well.

Defensive
Ben Straatmann
Linebacker
Missouri S&T

Straatmann had 13 tackles and 4.5 tackles for loss in MST's win over Southwest Baptist. He recorded 2.5 sacks and also forced a fumble.

Special Teams
Teegan Hahn
Linebacker
Seton Hill

Hahn played a part in two special teams scores in SHU's win over Lock Haven. First, he blocked a punt that was recovered in the endzone. Later, he recovered a fumble by the punter and returned it for a two-yard touchdown.