Players of the Week - Week Nine
November 4th, 2019 10:00pm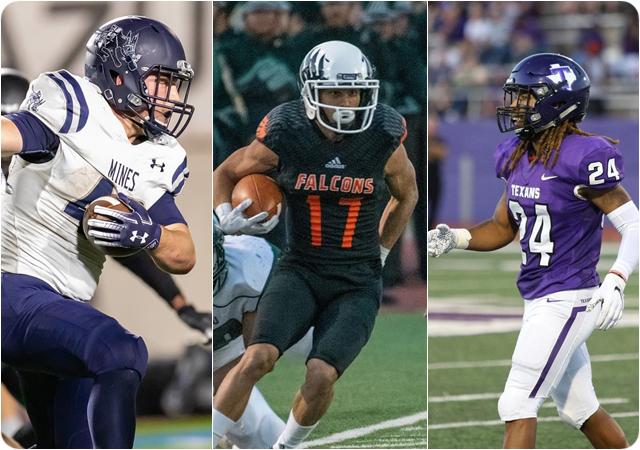 Offense
Michael Zeman
Running Back
Colorado School of Mines

Zeman set a CSM record with 321 yards rushing in a 49-28 win over South Dakota Mines. He scored four touchdowns on the ground and also caught two passes for 65 yards.
Defense
Prince Robinson
Defensive Back
Tarleton State

Robinson returned two interceptions for touchdowns in a 66-7 win over Midwestern State. He returned his first interception for 38 yards and his second for 64. He also broke up a pass and forced a fumble.
Defense
Demetri Morsell
Defensive Back
Bowie State

Morsell returned two interceptions for touchdowns in BSU's 65-20 win over Lincoln (Pa.). He returned the first interception for 34 yards and the second for 64.
Special Teams
Ben Galaviz
Wide Receiver
UT-Permian Basin

Galaviz recovered two balls on special teams in a 48-38 win over Eastern New Mexico. He recovered a fumbled by an ENMU returner in the seconds quarter and later jumped on a football fumbled on a kickoff.