D2Football.com Players of the Week
September 28th, 2022 5:00am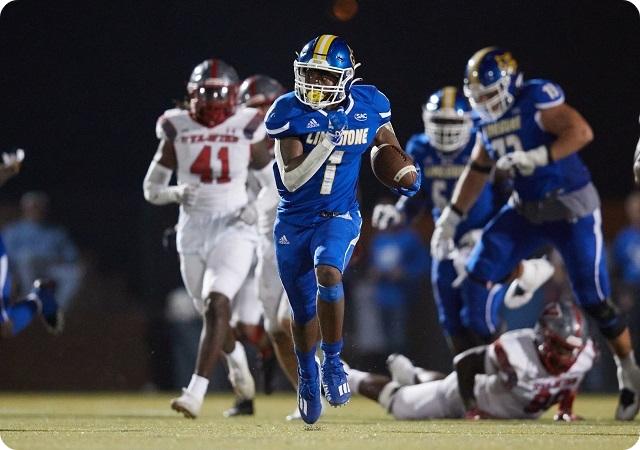 D2Football.com is pleased to announced the players of the week for week four of the Division II season.
Offense
Tre Stewart
Running back, Limestone
Tre Stewart set a school record for rushing yards in a game with 320 yards on 21 carries in Limestone's win over UVA-Wise. Stewart averaged 15.2 yards per carry and tallied three rushing touchdowns. He also added a pair of pass receptions for 20 yards.
Defense
Jax Miller
Linebacker, Ouachita Baptist
The Ouachita Baptist defense was on the field for 68 snaps in the Tigers' victory over #7 Harding last Saturday night and linebacker Jax Miller was involved in the tackle on 21 of those plays. Miller's 21 total tackles set a new program record in the NCAA era and was a key factor in limiting Harding to 4.8 yards per carry, a full two yards under the Bisons' average coming into the game.
Special Teams
Jacob Scott
Kicker, Winona State
Jacob Scott had a perfect afternoon in Winona State's victory over MSU Moorhead. The sophomore place kicker accounted for 16 points, hitting all four field goal attempts and all four point after tries. His field goals were true from 42, 43, 48 and 48. He is the first Winona State player to kick four field goals over 40 yards in a single game.