D2Football.com Players of the Week
October 4th, 2022 7:00am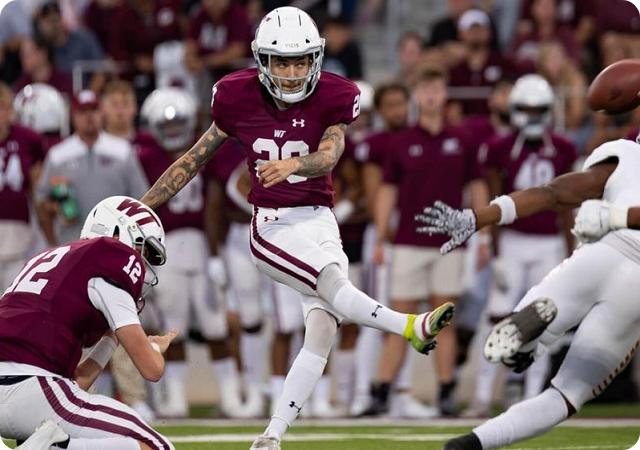 D2football.com is pleased to announce the players of the week for week five of the Division II season.
Offense
Patrick Shegog
Quarterback, Delta State
Patrick Shegog led Delta State's offense in 70-31 victory over Valdosta State. Shegog completed 26 of 29 pass attempts for 346 yards and four touchdowns. He also led the rushing attack with 65 yards and three touchdowns, averaging 7.2 yards per carry. Shegog accounted for 411 of Delta State's 703 total yards.
Defense
Cameron Merrell
Defensive lineman, Fayetteville State
Cameron Merrell led the Fayetteville State defensive effort in a 13-10 win over Chowan. Merrell finished the day with 12 total tackles, three tackles for loss and three sacks. He also forced a fumble on a strip-sack deep in Chowan territory and recovered a fumble in the redzone.
Special Teams
Gage Urias
Kicker, West Texas A&M
Gage Urias became the first player in West Texas A&M program history to hit five field goals in a single game. He was responsible for 16 of the Buffaloes 28 points in the 28-27 win over UT Permian Basin. Urias connected from 33, 49, 20, 45 and 32 yards. The 32-yarder with 0:04 remaining secured the victory.