PSAC Championship Week Preview
November 15th, 2019 12:00pm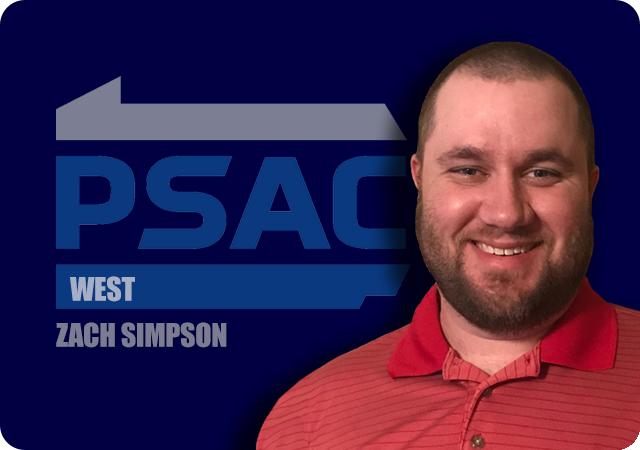 PSAC Championship Week 11
After ten weeks we come to the final weekend of the NCAA D2 regular season, the final weekend of the 2019 PSAC Football season. The weekend is headlined by the PSAC Championship game which puts two undefeated teams in Slippery Rock and Kutztown squaring off for the Championship. The rest of the final crossover slate has many good matchups to close out the season.
Week 11 Schedule:
Seton Hill at Shepherd
Edinboro at Bloomsburg
Slippery Rock at Kutztown
IUP at Shippensburg
Mercyhurst at Millersville
Cal U at West Chester
Gannon at Lock Haven
Clarion at East Stroudsburg
PSAC Championship Game
#8 Slippery Rock (10-0) at Kutztown (10-0)
12pm Kutztown Pa.
A matchup of two undefeated programs with the winner claiming the number one overall seed in SR1 for the playoff which begin next week. This is a battle of two teams who have rolled for the last ten weeks and have amassed impressive resumes. Slippery Rock will look for redemption after dropping the Championship game last season at home to West Chester. Slippery Rock comes into the game with the number one scoring offense averaging over 47 points per game , Kutztown scores 37 per game this season. Kutztown is only allowing 15.7 ppg and slowing down Rolland Rivers will be key for the Golden Bears. For the Rock the game will hinge and the season has, on the play of Rivers, if they and Rivers can play turnover free football Slippery Rock can out score Kutztown. Kutztown has forced twenty-seven turnovers and will look to force SRU into mistakes. These are two extremely good teams and this will be a game everyone in the PSAC will be proud of. The pick Slippery Rock 37 Kutztown 27
Edinboro (3-7) at Bloomsburg (4-6)
12pm Bloomsburg PA
Two teams who did not reach expectations in 2019 will clash to close out the season. Two teams with pride and always play with heart will look to battle and end the season with momentum. The Pick Edinboro 21 Bloomsburg 20
Mercyhurst (5-5) at Millersville (2-7)
12pm Millersville Pa
A winning record is on the line as the Lakers travel out east for this final game of the season. The Lakers have played well the last two weeks gaining victories over Gannon and Clarion, scoring a season high 57 last week over the Golden Eagles. Millersville on the other hand has struggled all season on offense only scoring over 21 points one time all season. Mercyhurst will over power Millersville and achieve a winning season. The pick Mercyhurst 37 Millersville 14
Seton Hill (2-7) at Shepherd (8-2)
12pm Shepherdstown Wv
A must win game for the Rams as they hope to play in the playoffs next week. Seton Hill has showed many signs of improvement this season under first year head coach Dan Day but this is a desperate Rams team who is within sight of a playoff appearance. The pick Shepherd 27 Seton Hill 21
Gannon (2-8) at Lock Haven (1-9)
1pm Lock Haven Pa
A win is the prize for one of these two struggling programs to end the season. Gannon has been a tough watch most of this season and Lock Haven has been much of the same. The pick Gannon 17 Lock Haven 14
Cal U (7-3) at West Chester (8-2)
1pm West Chester Pa
Two strong programs clash to end the season, WCU is looking at the playoffs and Cal U is looking for a signature win to end the campaign. West Chester with a win should be in the playoffs next weekend. Cal U has not beaten a team with a winning record and has lost tight games to both of the PSAC Championship game contenders as well as IUP. This should be a great matchup, two solid teams in all parts of the game. I thought that Cal U could crack the top 10 in the regional rankings this week. In all likelihood Cal U is probably at number eleven. West Chester has more to play for this week and will play like it. The pick West Chester 30 Cal U 27
#17 IUP (9-1) at Shippensburg (4-6)
1pm Shippensburg Pa
IUP continues its push to the post season, a first round home game could be the prize if IUP can defeat Shippensburg this weekend. IUP will not let the last season repeat its self when Shippensburg upset IUP 45-21. This is a different IUP program that is rolling into the playoffs. This game will not be close. The pick IUP 41 Shippensburg 17
Clarion (3-7) at East Stroudsburg (5-5)
1:05 pm East Stroudsburg Pa
A winning record for the Warriors is on the line this week as they welcome the Golden Eagles. East Stroudsburg was able to break a four game skid last week with a win over Shippensburg. Clarion has played tough at points this season and look to end the season strong. Clarion has struggled to score points down the stretch having not scoring over twenty one points since October 5th in their win over Seton Hill. ESU will be too much for the Golden Eagles and will finish off a great season. The pick ESU 31 Clarion 17
Enjoy the weekend, the season fly's every year, the only thing that goes faster is watching kids grow up. I know in my case it seems like only yesterday I was enjoying school and now ten years later I have Hannah and David five and four respectively. For the parents of the seniors I am sure it feels like yesterday they were taking their kids to Kindergarten and pre-school. Congrats to everyone this weekend.
Next week we open NCAA playoff football and will preview our region and the PSAC teams taking part in the action. Follow along @zsimpson_d2 for updates.
The PSAC title game will be available on PCN live this Saturday at Noon.